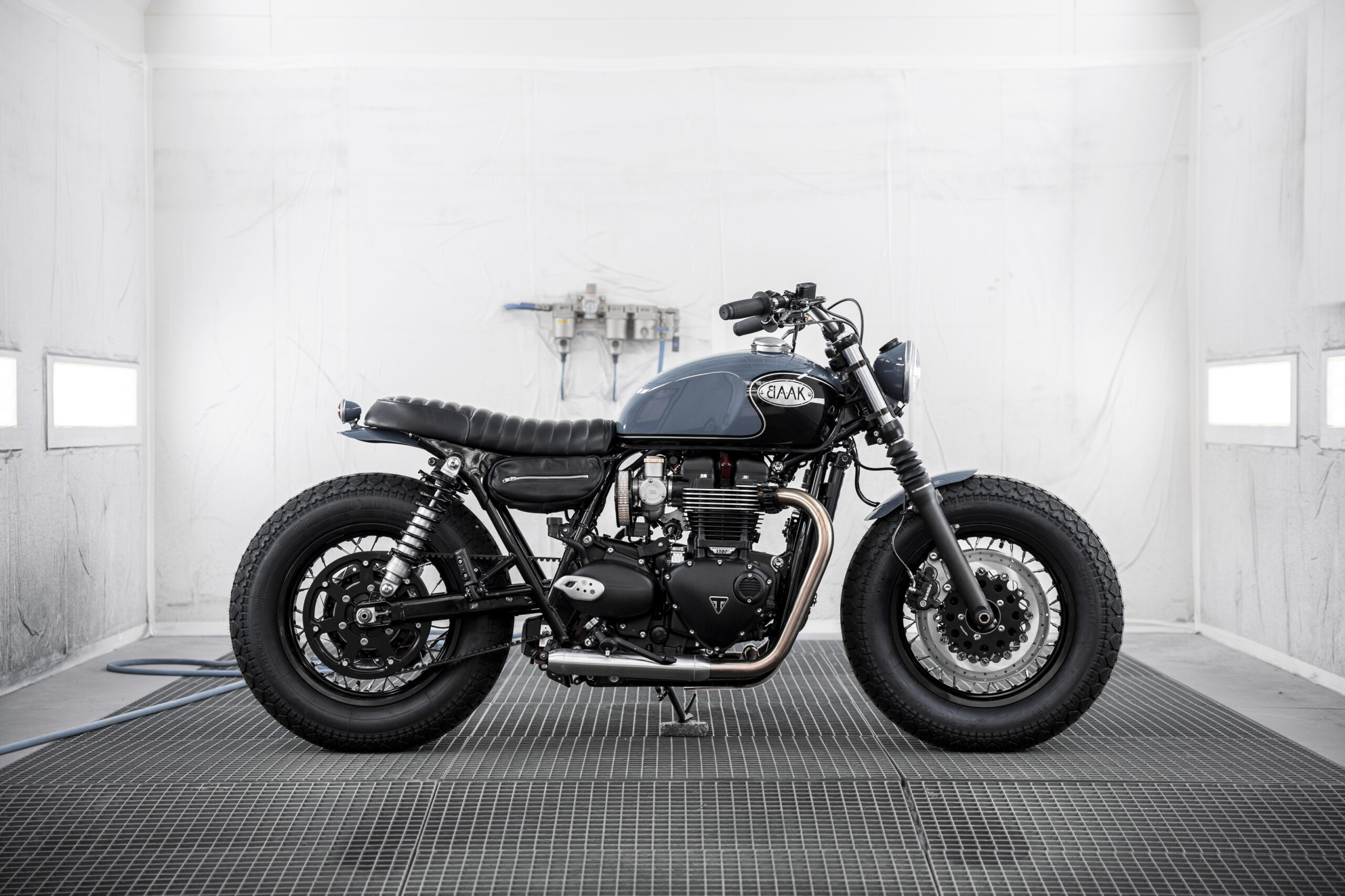 Une beauté française
There are plenty of people and shops trying to build bobbers these days but in our opinion, very few hit the nail on the head. The fat, chunky tires can visually throw off the weight of the bike and it takes a keen eye and attention to detail to pull it off. The BAAK crew have ironed out this formula, and this stunning Triumph T120 Bobber built by the team in France is at the top of my list of favorite bobbers out there.
While there's nothing revolutionary on this build, they've nipped and tucked in all the right places. Proportions are worked out well and most all parts on the build except for the belt drive conversion, are available on their website. Much like British Customs, anybody that wants to customize their bike and mimmic this build could make it happen. They have a whole slew of Triumph parts available and ready for your weekend wrenching.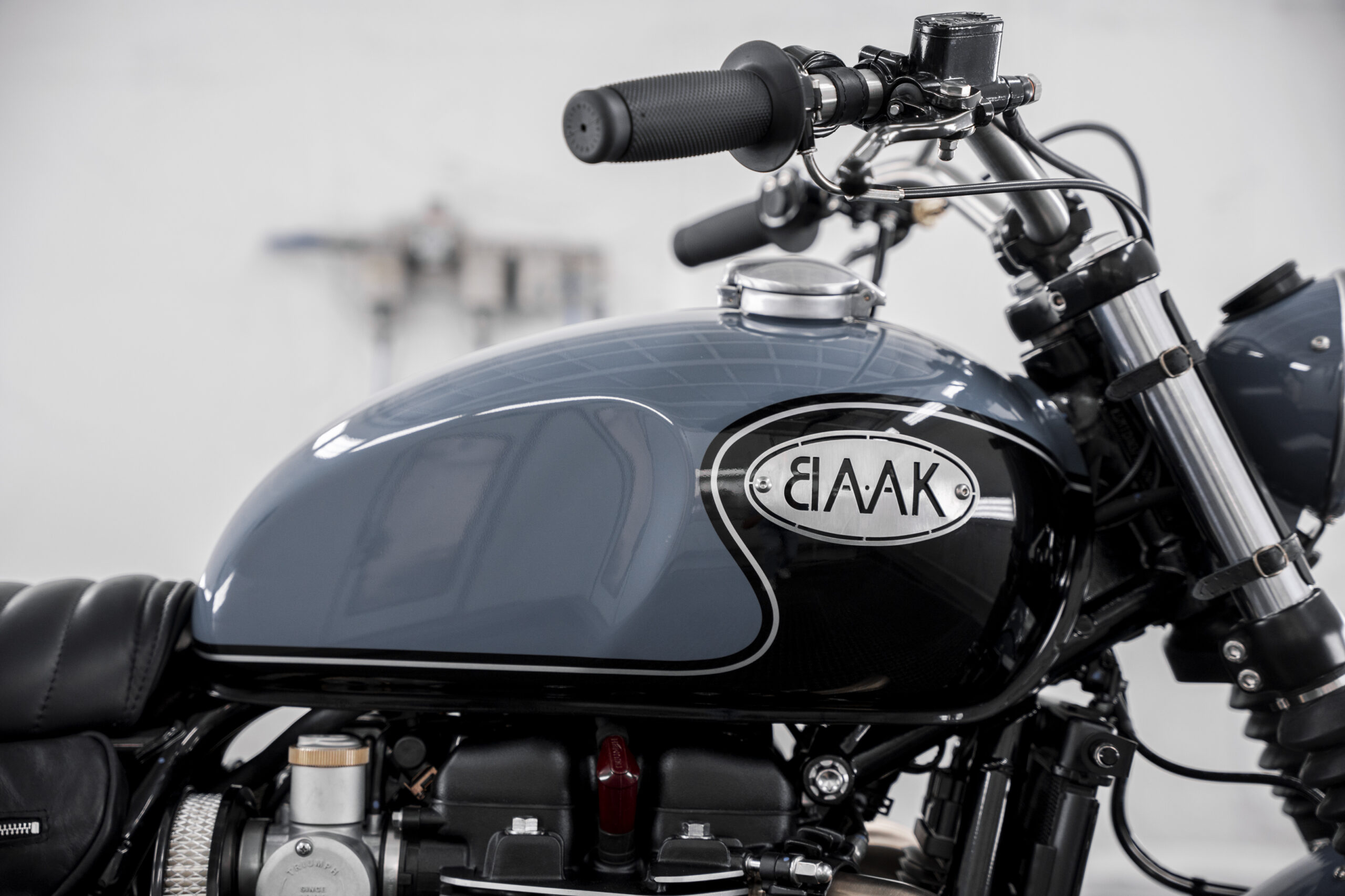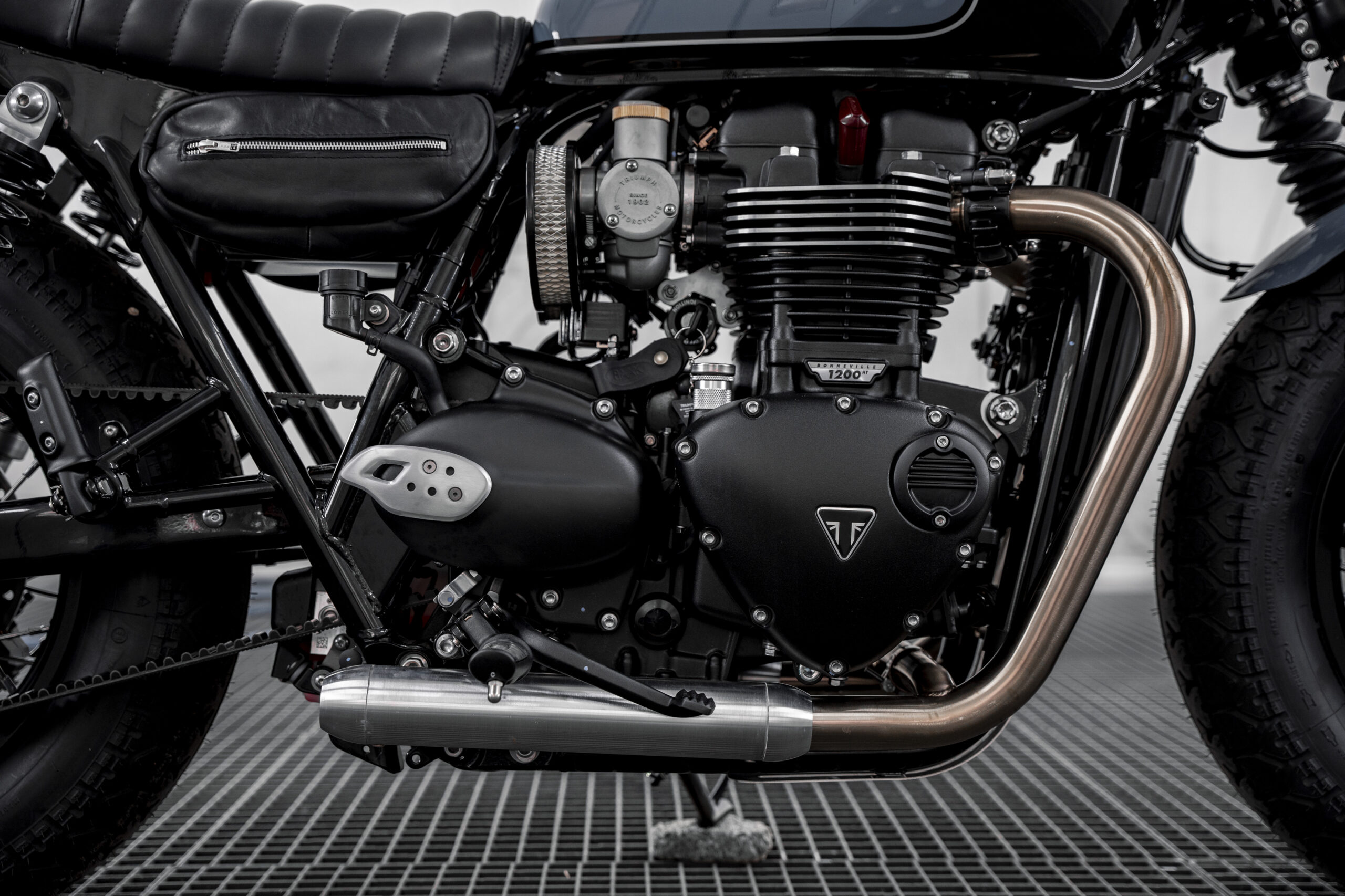 One of the main focal points of this bike is without a doubt the beautiful paint job done in-house in Lyon as the shop there is equipped with a paint booth. The mix between the blue and the black looks fantastic and the customer chose to have everything painted: from the tank and fenders all the way to the headlight bucket, tail light assembly and the plate behind the bates headlight.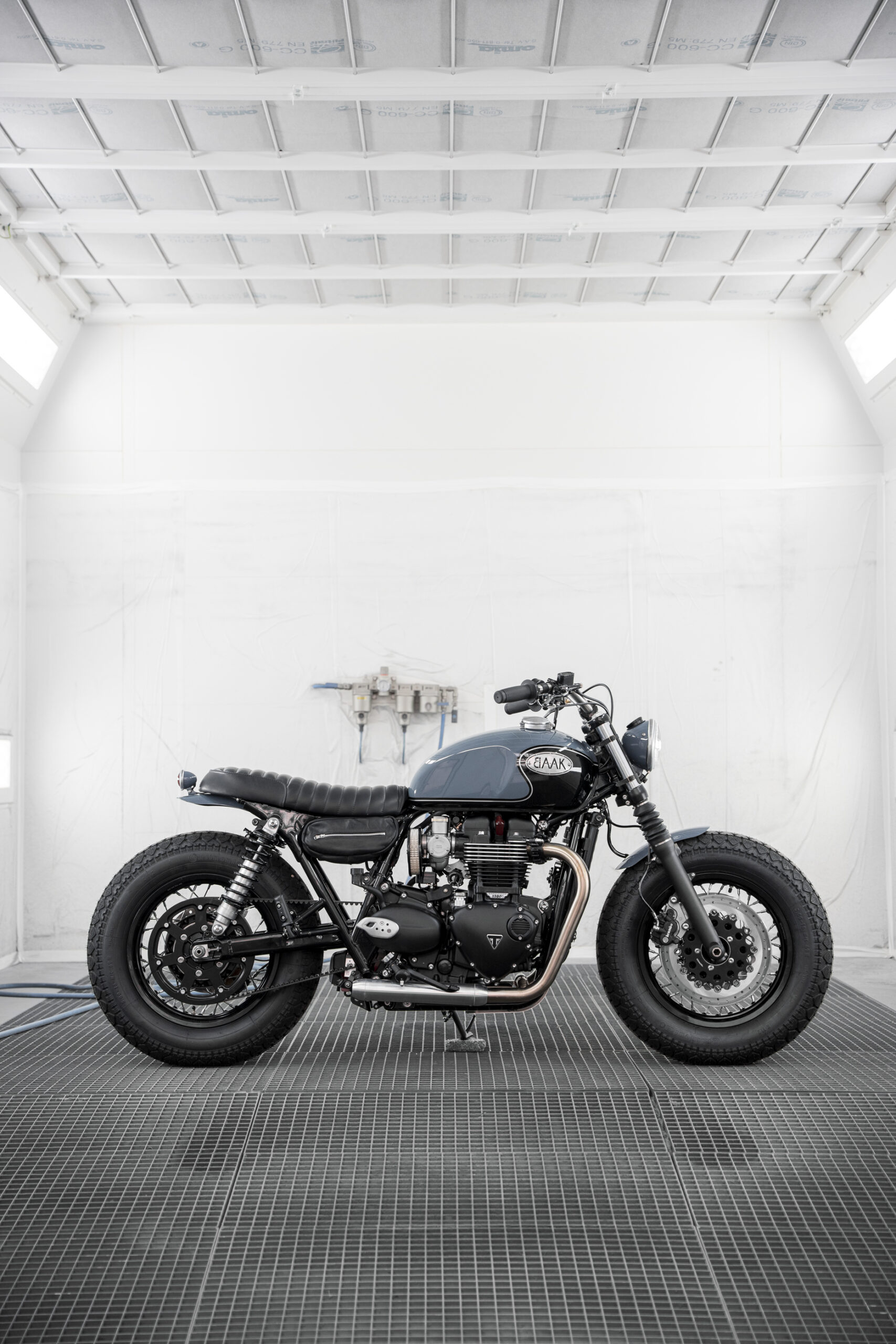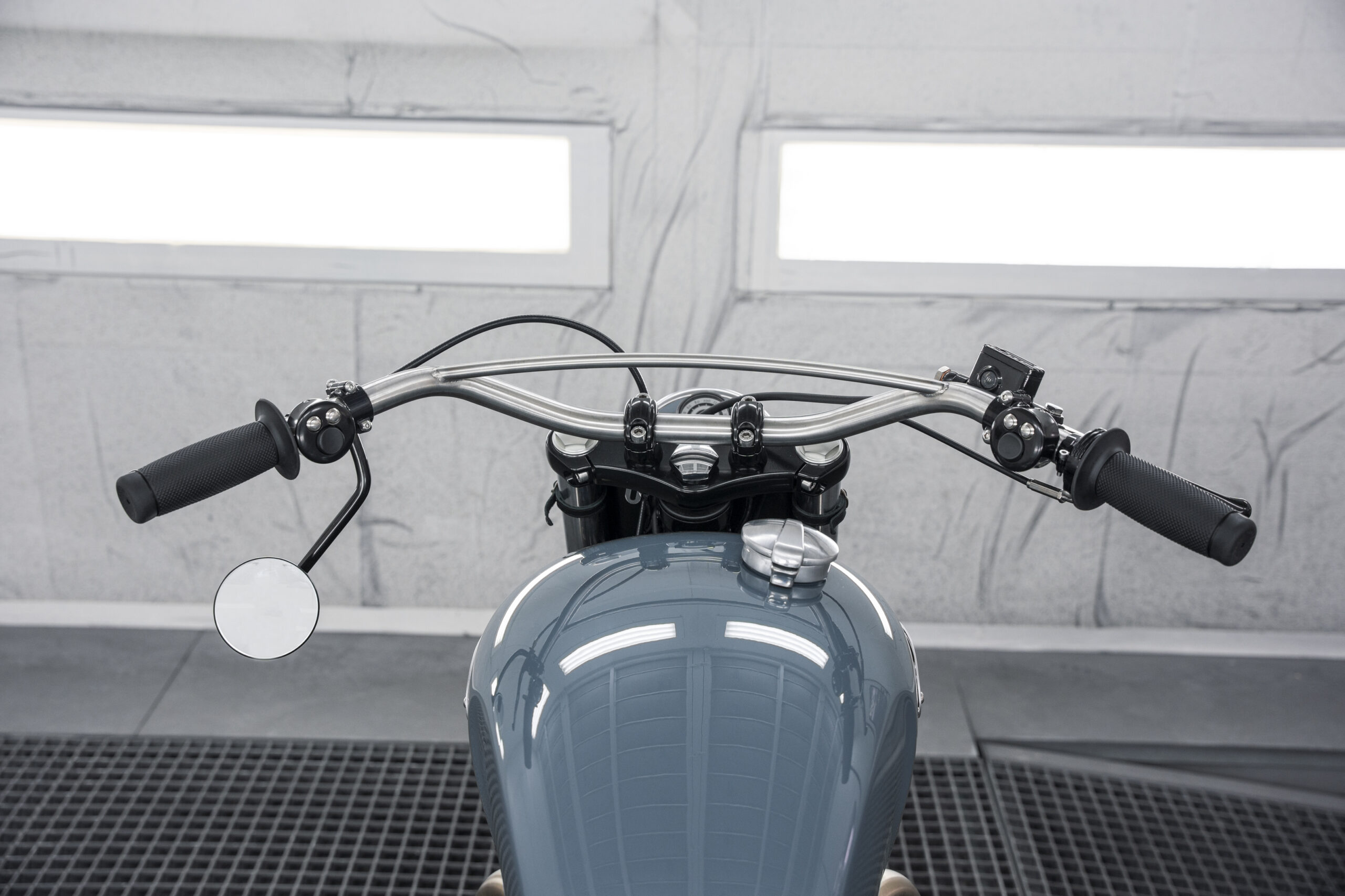 The new 16'' wheels wrapped in Continental K112 really give to the bike a strong yet refined personality and as usual with all their builds, extensive work has been done on the overall proportions of the Triumph T120 Bobber.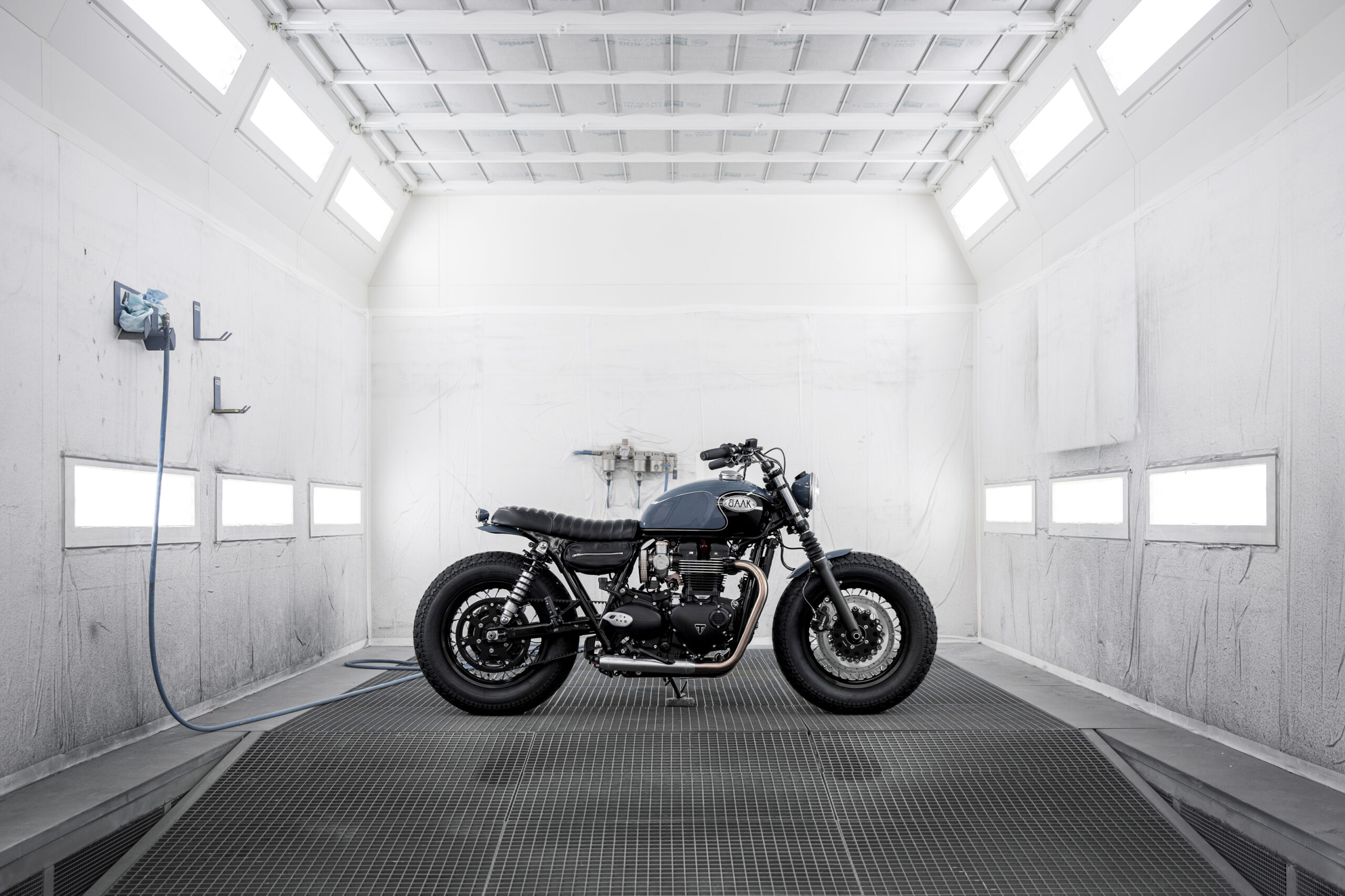 Specs (from front to rear):
New set of 16'' wheels wrapped with Continental K112 in 5.0×16 for both wheels
Mini front fender
A pair of Beringer disc
A wider triple clamp
Black leather fork gaiters – 5 folds
Bates headlight integrating a Motogadget Tiny gauge
Plus a plate behind the headlight strapped to the fork with black leather straps for a cleaner front end
Complete new cockpit:

BAAK N°1 Handlebar
Machined Aluminum controls wired through the handlebar
BAAK branded master cylinder and clutch lever
Underbar mirror
Biltwell Renegade Grips
Motogadget Mo.blaze turn signals relocated by the radiator
BAAK Bobber full exhaust line
Ignition relocation bracket now behind the right cylinder
Monza style gas cap
Airbox delete kit with 2 bags in black leather
Belt drive conversion from Free Spirit
Short seat kit with a black leather seat in classic stitching with a side license plate mount
Motogadget Mo.blaze turn signals relocated by the upper shock mount
Shock Factory Big Body shocks