And a kitten swallowed the little bird…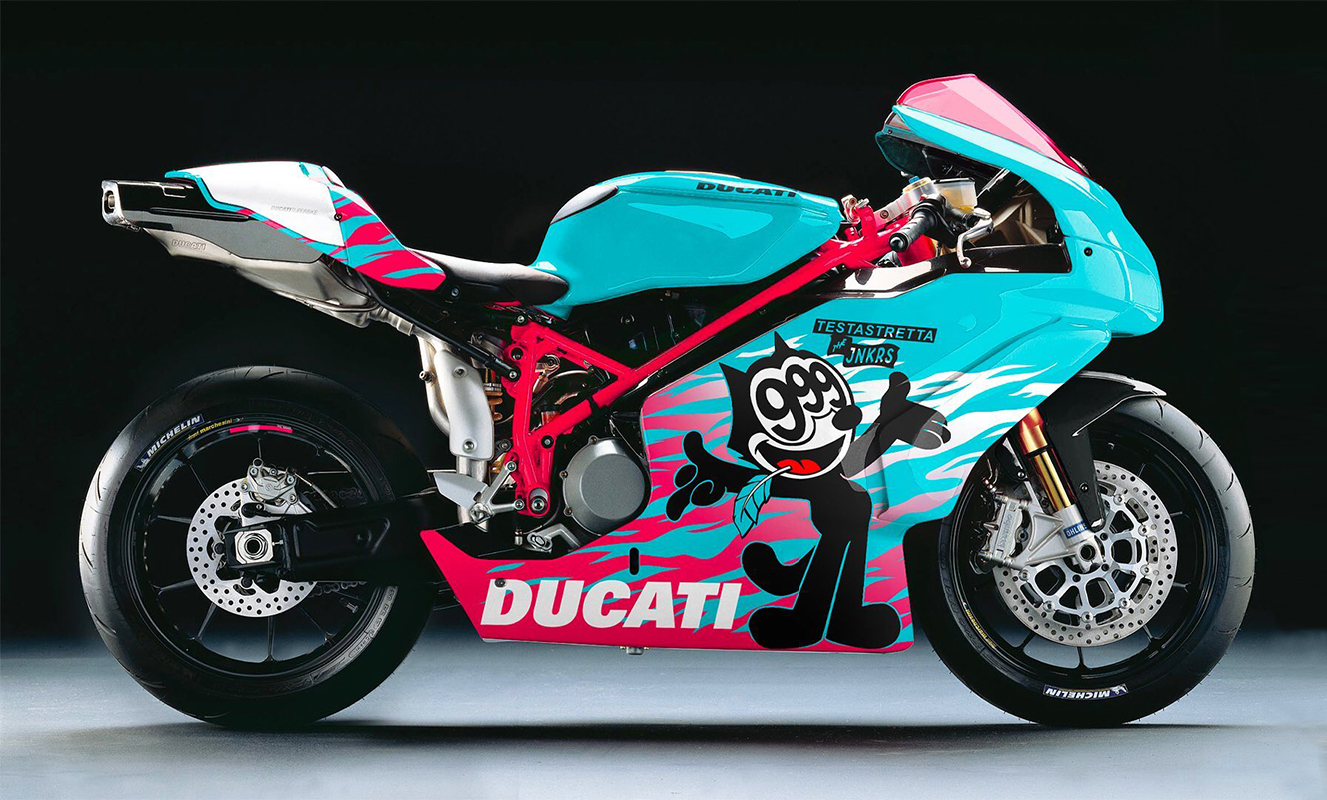 Italian artist, Gianpaolo Bertoncin aka The Junkers, has been turning out some quality motorcycle art for some years now, and I've been following along. His style seems like a blend of two other artist I really love, Ryan Roadkill and Death Spray Customs. Recently Gianpaolo shared this playful mock-up of a Ducati 999 and had to share.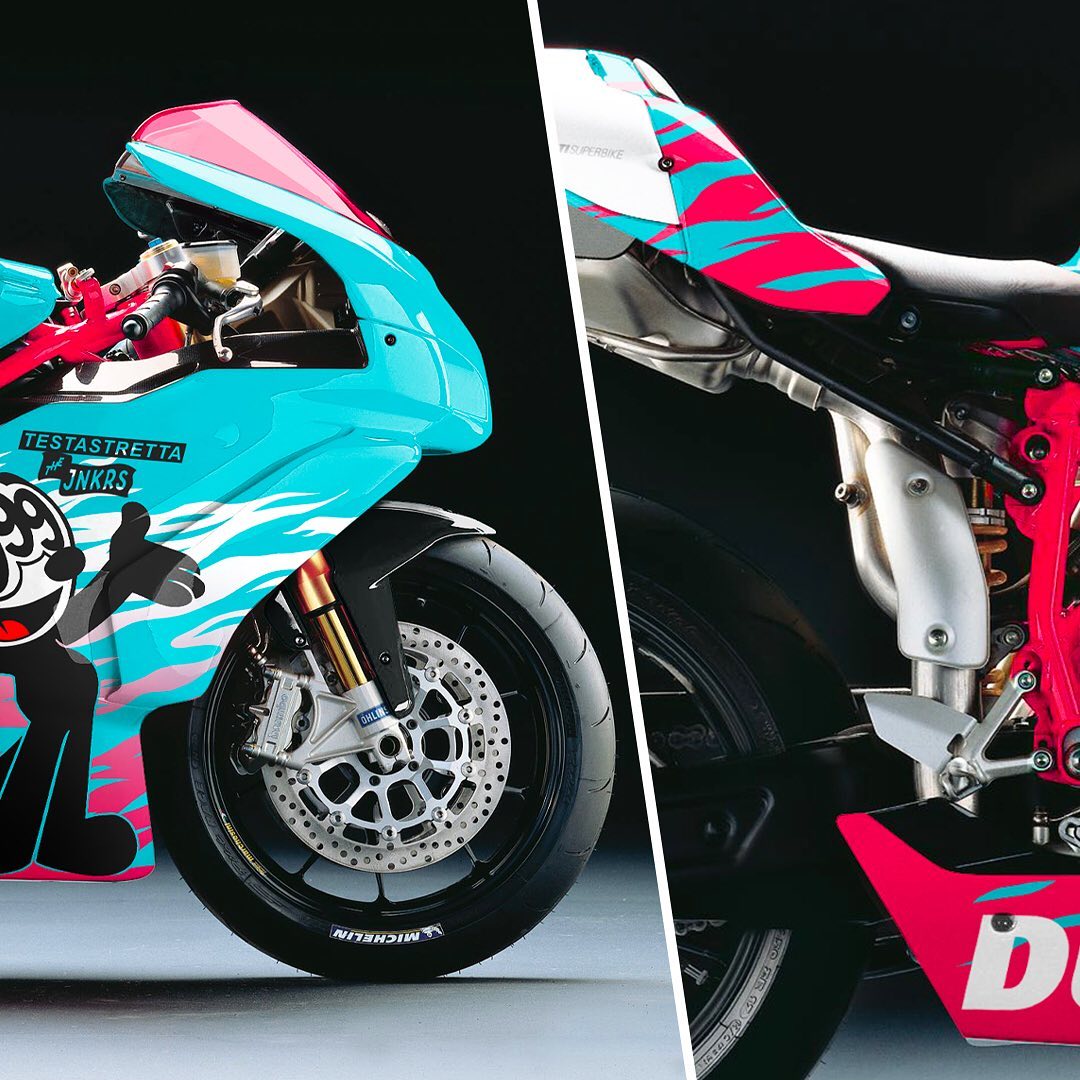 There's something about a serious bike with a goofy paint job that really makes it fun. Similar to when Death Spray Customs did their thing on a Ducati Desmosedici RR. If you haven't checked that one yet – check it here.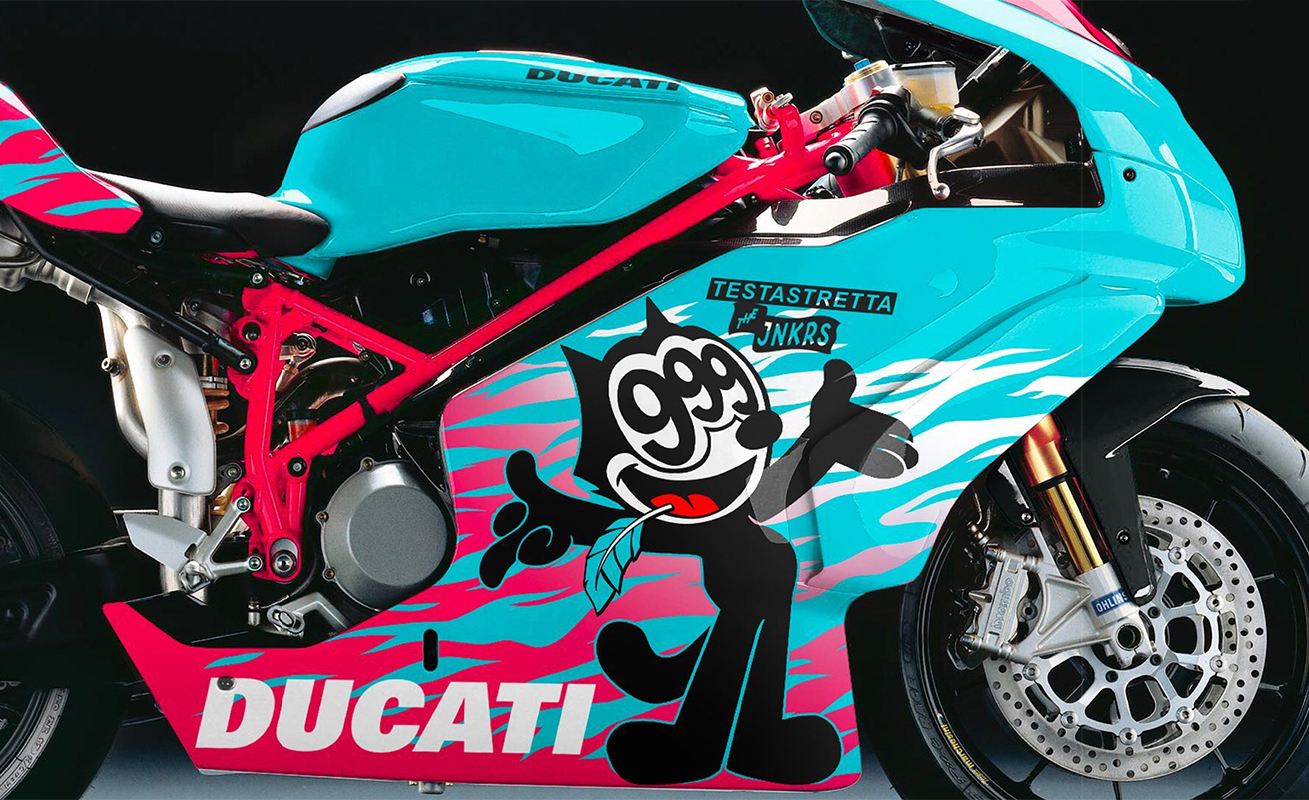 The Felix that Cat with the "999" logo is a fun little play and the colors are certainly not your typical superbike colors, which I probably why it's so appealing. I'd love to see this livery come to life. I've got a former colleague from Ducati with a mint 999S I'm trying to convince but I think this might be too much a departure from classic Ducati red. Who else has a 999 or 749 that wants to give it a go? Let's do this!!