OBSCENELY WIDE AND BUILT FOR GLORY
Words and photos by Icon 1000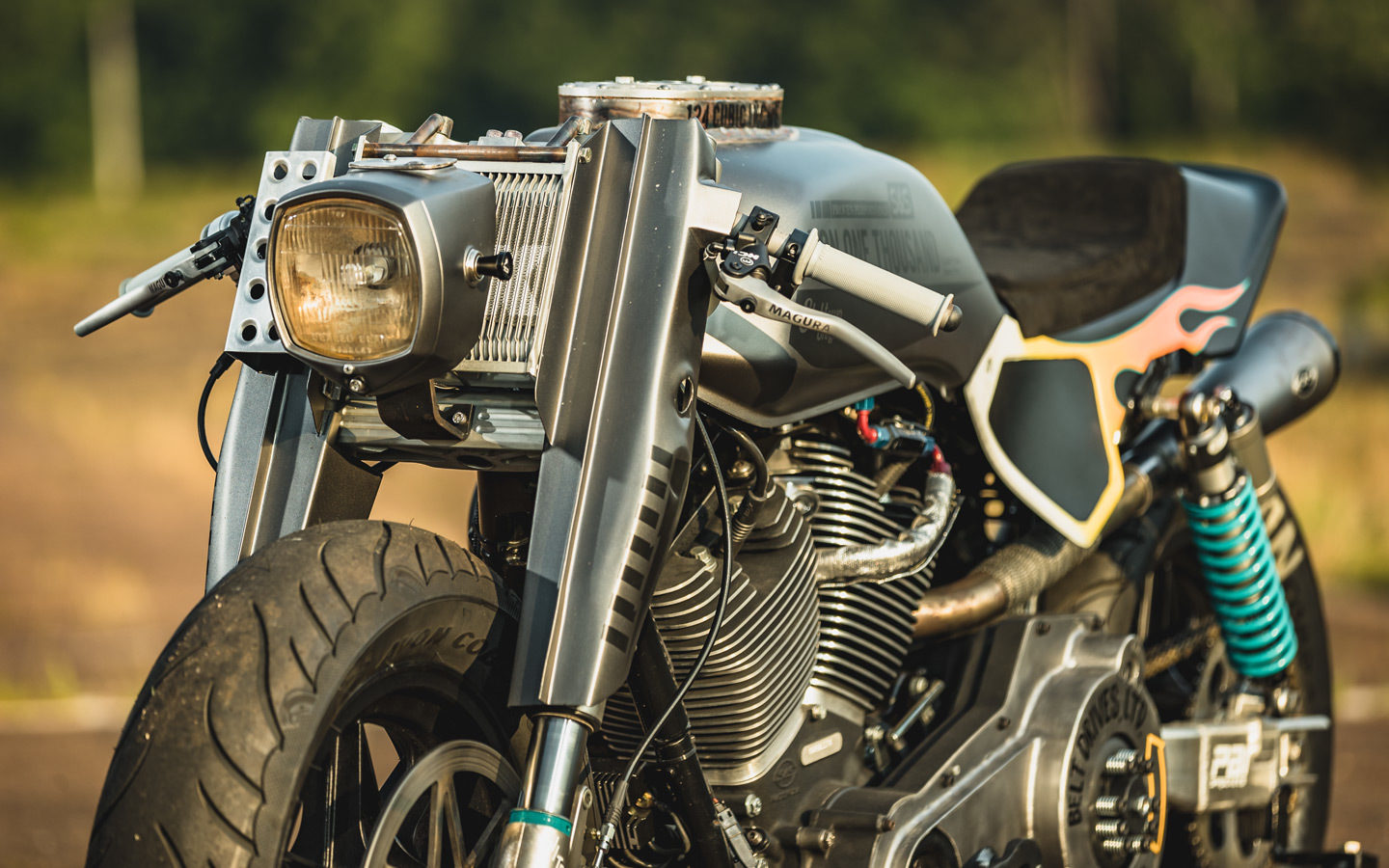 'Homemade Sin' was every bit a V-twin minus the Milwaukee blessing. Built around an S&S punch-up motor in a Dyna frame, she had sufficient cubic inches for victory circle, and the obliterated VIN for jail time. Upfront, she sports a factory Ducati wide glide triple built by the Italian firm during a period they would rather forget. Encasing the Monster forks are the cannibalized shrouds & nacelle from a 1969 Honda Dream.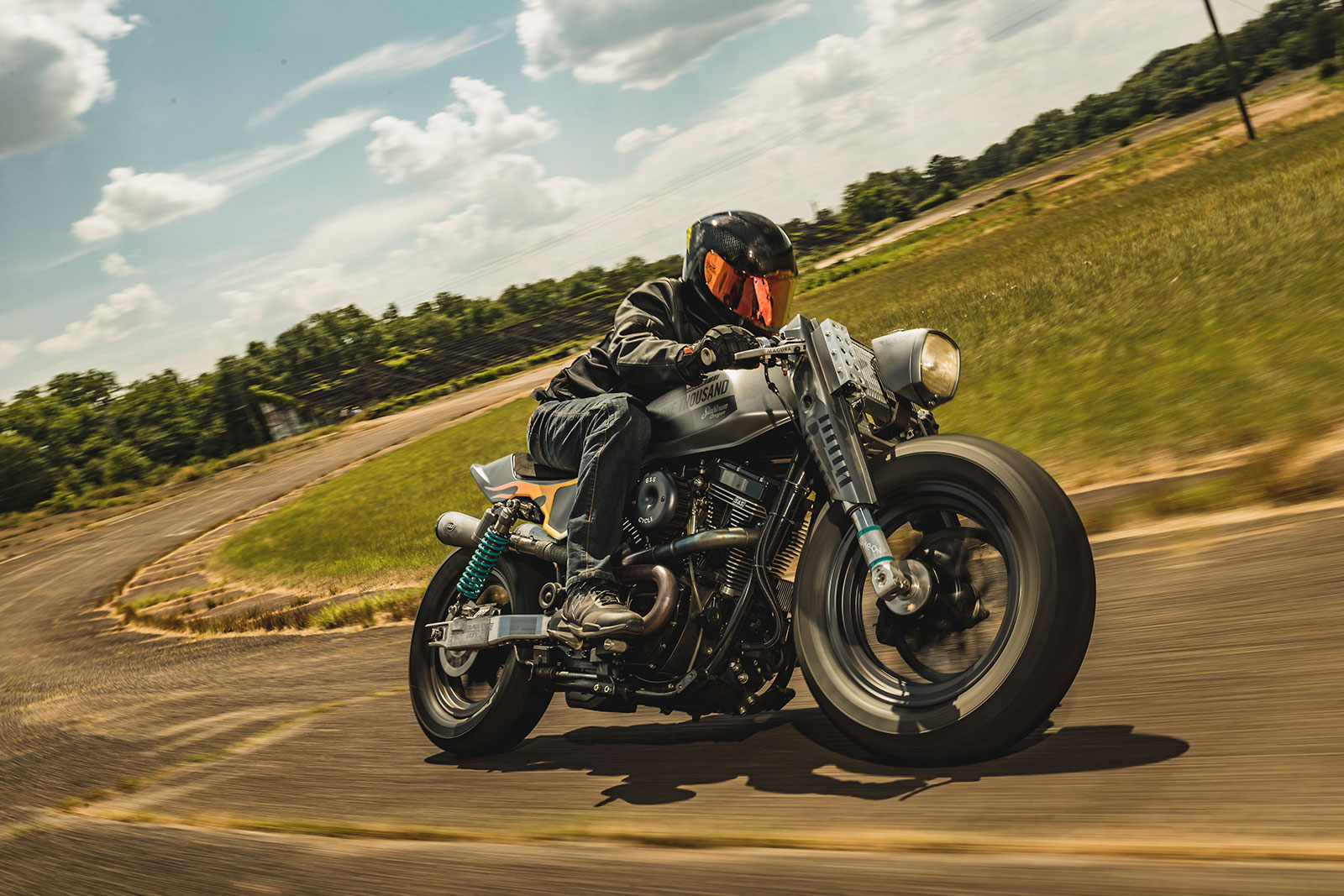 Following the trail of repurposed parts, rearward 'Homemade Sin' sports more Honda finery in the way of a Supersport tank with modified endurance racing fillers and a matching tail section. A Roaring Toyz beast mode swingarm and Nitron Racing Shocks complete the rear end. Vintage Abe wheels, vintage-ish Avon rubber, and not vintage at all EBC rotors connect the Frankenstün creation with the cracked Georgia tarmac.
As ugly as Homemade Sin and twice as fast, she, like most ICON builds, is an acquired taste.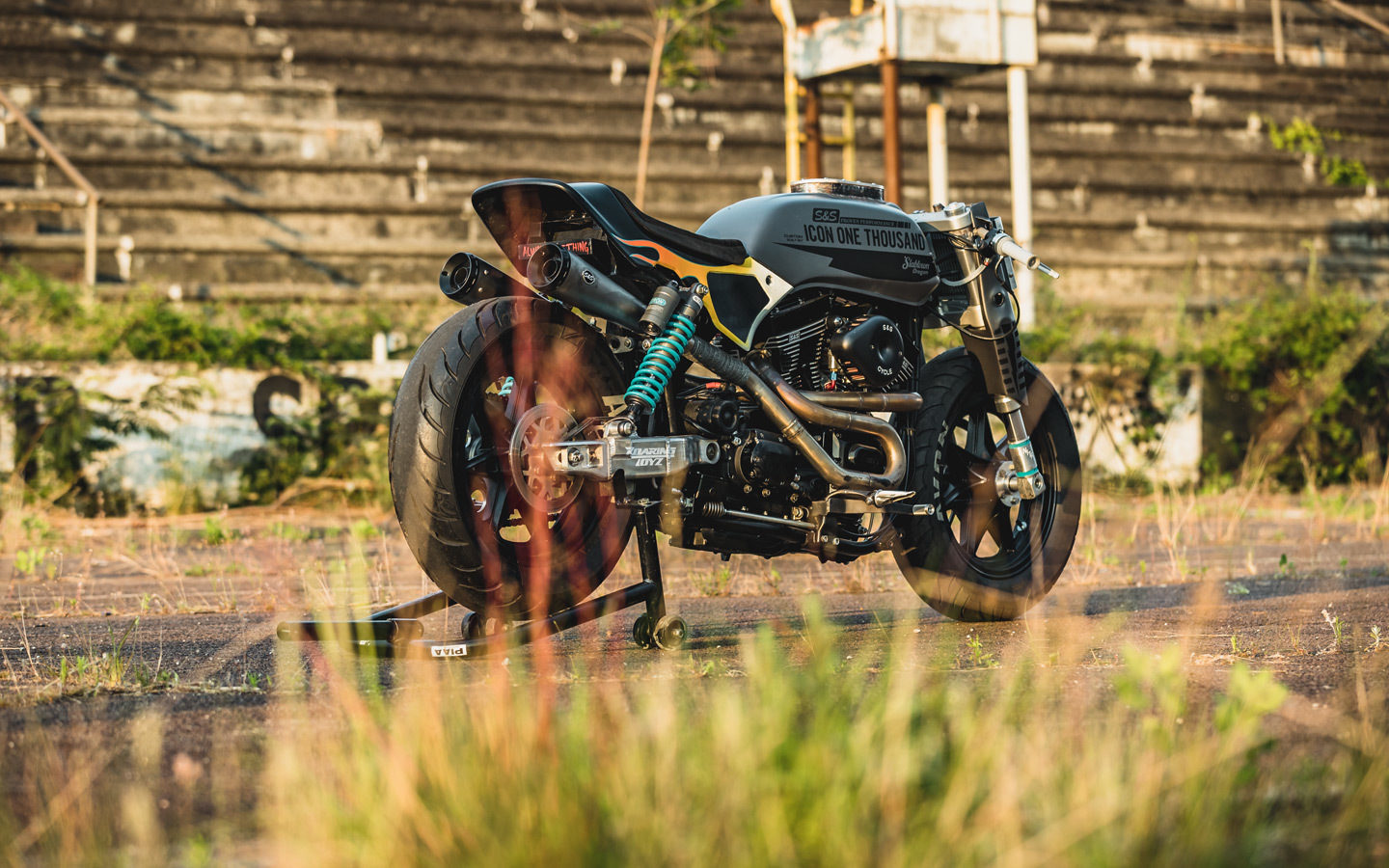 There was a time before HANS devices and emergency protocols. A time when rubbery thuggery and oval intimidation were the norms. And it was good. 'Bone Stock' may look familiar to those of you schooled in the non-restrictor plate days of racing. Her previous livery was rough eight-five less than shown, but her 355 CI motor is still as potent as in '89.
Bombing forgotten asphalt of America's highways and byways is a particular fetish for the ICON crew. This time they loaded up their low-slung Dyna for a race against a stock car legend. Under the blistering sun and overgrown kudzu, she would find mechanical salvation on the cracked tarmac.
Yankee V-twin vs Southern V-8; American muscle vs. American muscle in a showdown on a storied Georgia battleground.