The famous Baja buggy goes electric
Growing up in Southern California and frequenting Baja since before we could crawl, we have an undeniable love for the classic Baja buggy. The maker of the classic fiberglass-bodied, open-top buggy is Meyers Manx. Having young children myself that still really can't rip with me on the moto yet, I've been keeping an eye out for a used original buggy. As I've been deep in my quest for a petrol-burning vintage machine, the crew at Meyers Manx shocked us all unveiling an electric version of the classic – the Meyers Manx EV.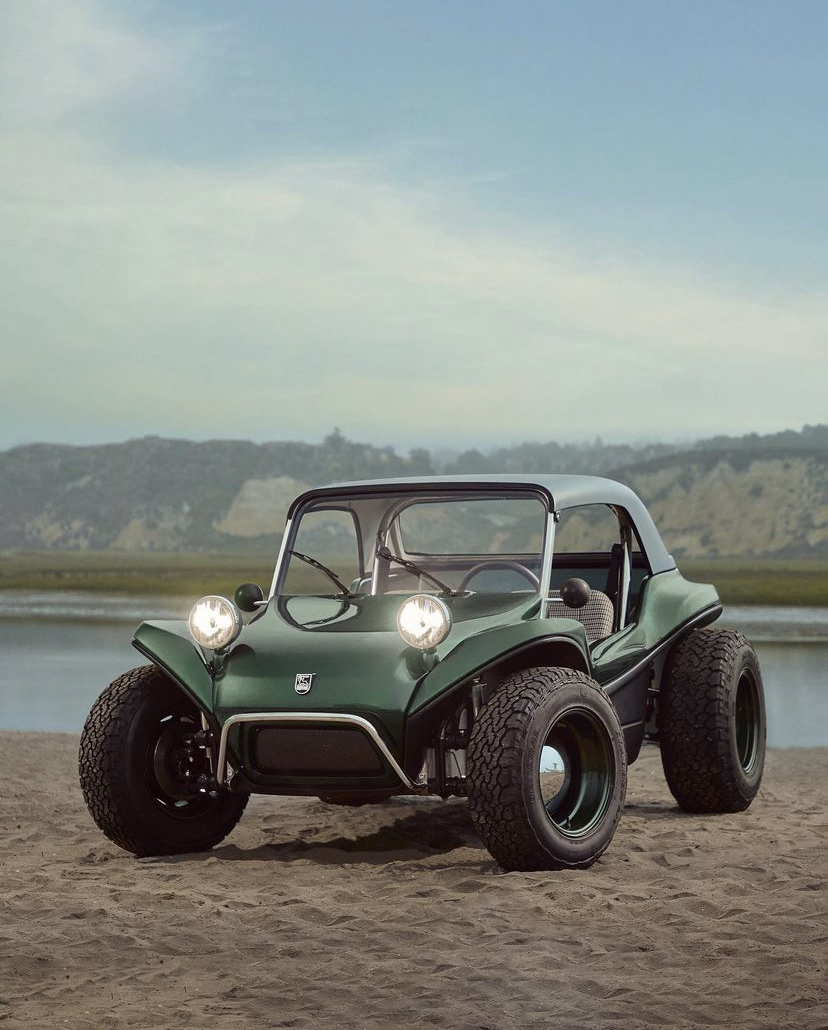 There will be two versions of the Meyers Manx EV – a 40-kWh version and a base 20-kWh model. The 40-kWh will have a claimed 300-mile range and the base 20-kWh will boast 150 miles of range. Our friends at Iron and Air report that the 40-kWh version will hit 60 mph in 4.5 seconds. That'll work for me!!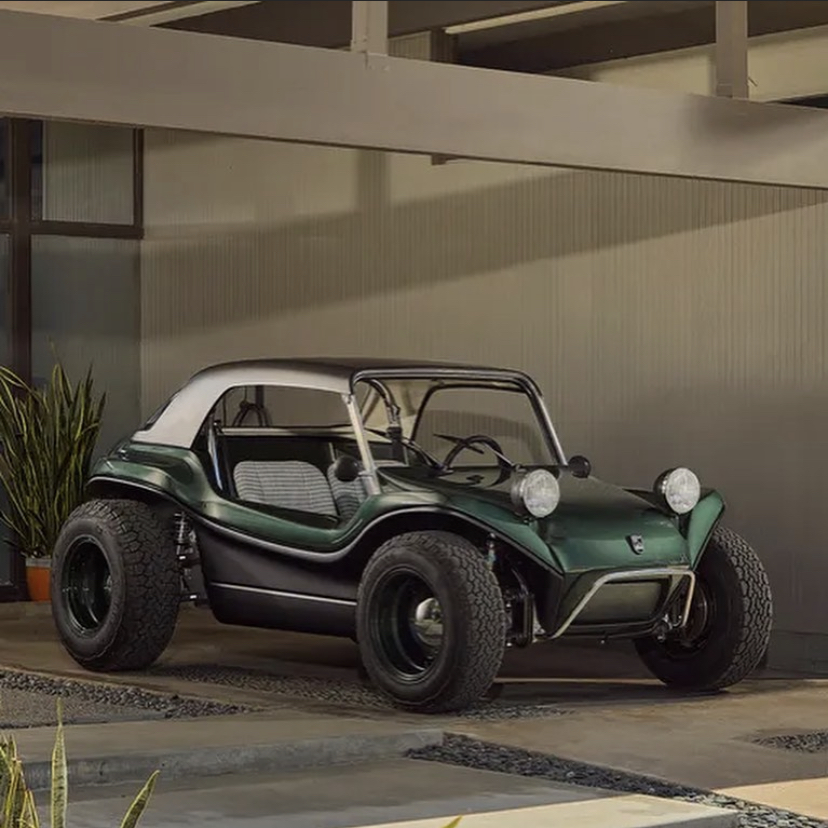 Open air but with a hard top seems like a killer option. Especially if you're running 300 miles in the hot desert sun, that roof would be appreciated. Sign me up, I need a Meyers Manx EV in my life.
Also, being a Newport Beach native, seeing this killer build shot in Newport's famous "Back Bay" seems all the cooler.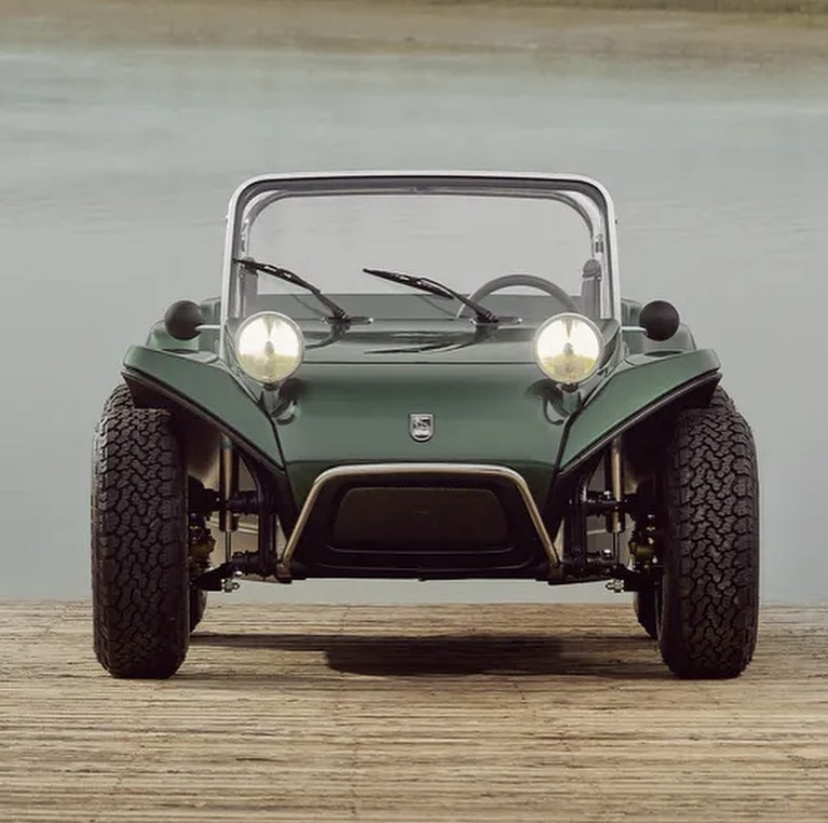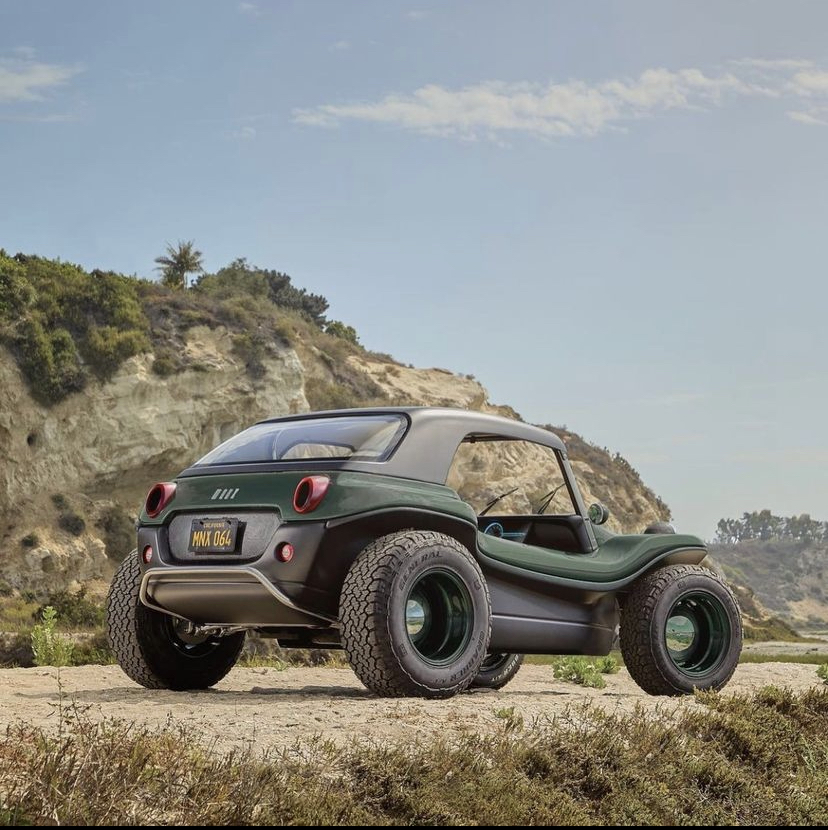 Meyers Manx: Online | Instagram | Facebook || Photos: Photos Evan Klein