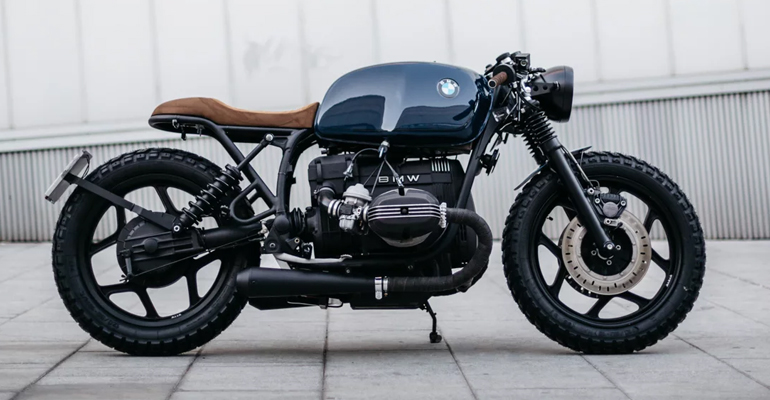 BMW is one of the only main moto brands that has never graced The Bullitt garage. Sure we've had some opportunities to snag one but for whatever reason, it just never happened. And that's not to say we have wanted one. Or lusted after many… There is just something so visceral and pure about the horizontally opposed boxer engine configuration. The sound, the vibrations, the subtle pull to the side when accelerating off the line. It all just speaks to me. Vintage and modern BMWs are both rad in their own rights but lately I just can't seem to get enough of the vintage varietal. Take this BMW R80 by ROA Motorcycles for example. Not sure if it's the striking blue paint on the tank or the scrumptious rich brown in the amaretta wrapped custom seat, but there is just something about this Bavarian cafe racer that makes me stare and drool.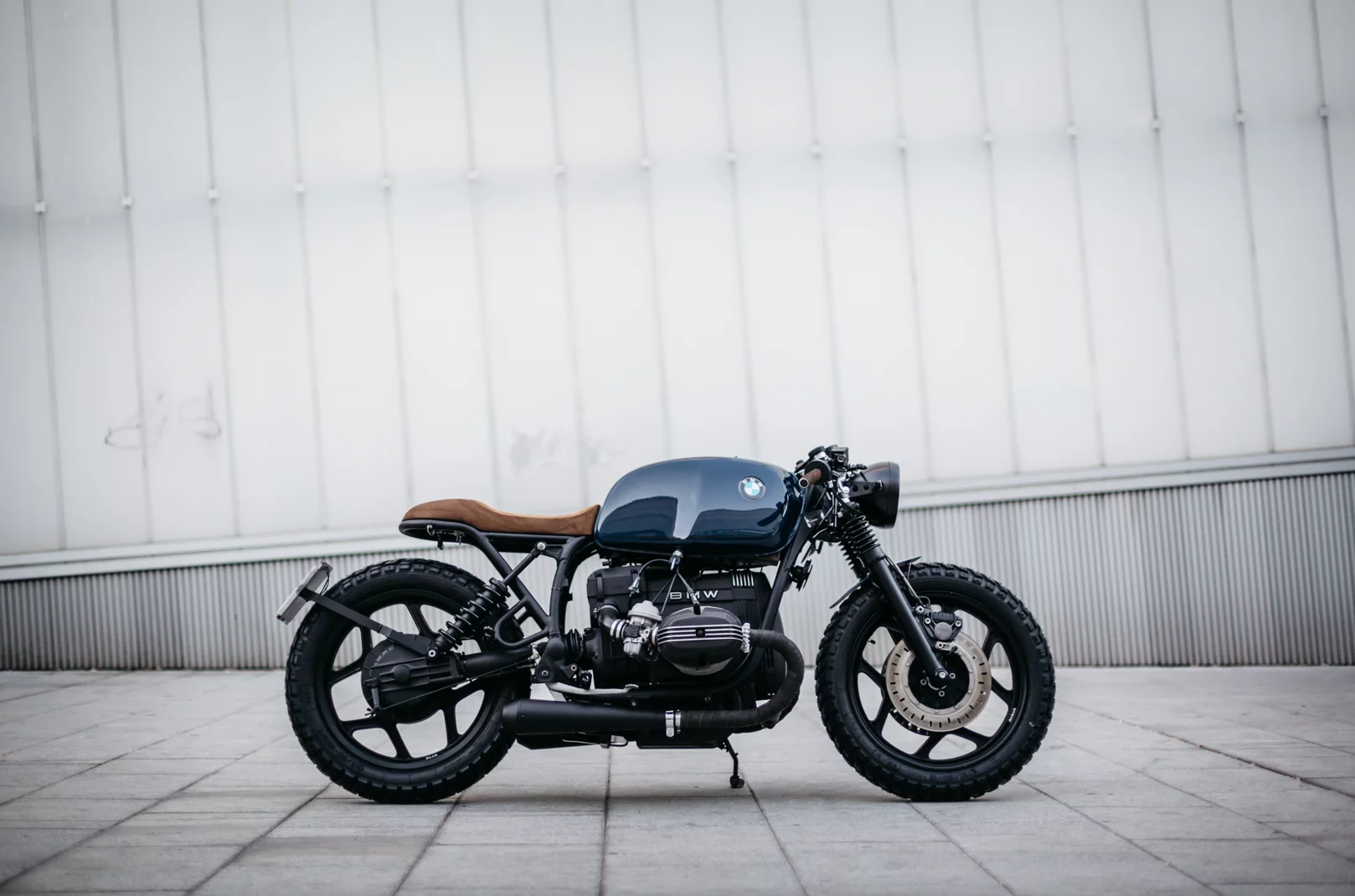 Obviously, stripping the bike down was a starting point. The ROA team but their own custom rear subframe and I love the little step in the back. As mentioned above, the seat is wrapped in an "amaretta" material – I had to look it up – which is a microfiber material that is said to have a feel that is smoother than suede, a high-quality appearance, and a soft and supple texture. From the looks of it, we're sold!
Aside from the tank and seat, nearly every surface was blacked out aside from some raw steel accents here and there. The forks were dropped by 20% and with the pared down instrument cluster and the addition of clip-ons, the business end of the machine looks simple and clean.
I mean, did I mention that I'm in love with this tank color?! It's so damn good!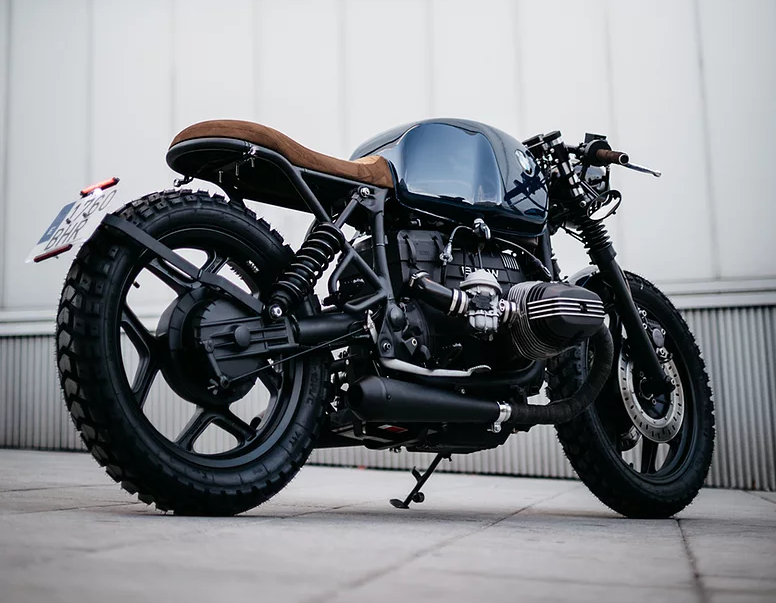 The simple front end, stubby mudguards, and knobby Heidenau K60's complete this build for a handsome and capable urban brawler. I can picture is roaming the streets of ROA's native Madrid, Spain but can also equally imagine it pulling up to Deus Ex Machina in trendy Venice, CA as well. Wherever this R80 roams, it will be right at home.
Specs:
– Model: BMW R80 RT
– Engine: BMW black powder coated
– Rims: BMW black powder coated
– Tires: Heidenau K60
– Brakes: Metallic hoses
– Front fork: Lowered 20%
– Headlight: CLUBMAN
– RMC / 40mm springs
– Speedometer: KOSO (analog / digital)
– Brake pumps: 1/2 NISSIN
– Subframe: Custom ROA unit
– Seat: ROA artisan seat with amaretta upholstery
– Rear fender: Handmade in steel
– Renthal "ultra low" handlebar
– Rear suspension Black springs
– Mufflers: Dual Escapes Megaton
– MINI circle LED indicators
– INOX screws
– BMW Aluminum Emblems
– LED taillight / brake, position, license plate light
– Modified 5cm BMW turrets
– Clip on CLBD mirrors
– Biltwell heat-resistant tape
– CR clutch control with air puller
– Adjustable 42mm headlight support