Scorpions love the desert
We're big fans of German tuners, Hookie Co and have been watching them closely over the past few years.  Everything they put out is simple and super clean. One thing we particularly dig about them is that they are making kits for other people to be able to emulate their look, without needing an angle grinder and a welder. It's a little bit out of the British Custom's playbook, which has also been a huge assets to weekend builders. Allowing shed builders the tools they need to be able to crank out a killer build is a good thing in our opinion. A fine example of this is their "Grey Chameleon Kit", build for modern BMW RnineT's. And while most of Hookie Co's builds employ a minimalist aesthetic, their latest build based on a 2020 Ducati Scrambler Desert Sled stretches away from their signature subdued look, but not too far. And for those who'd like to emulate this look, the Hookie Co Ducati Desert Sled 'Scorpion' kit is coming your way!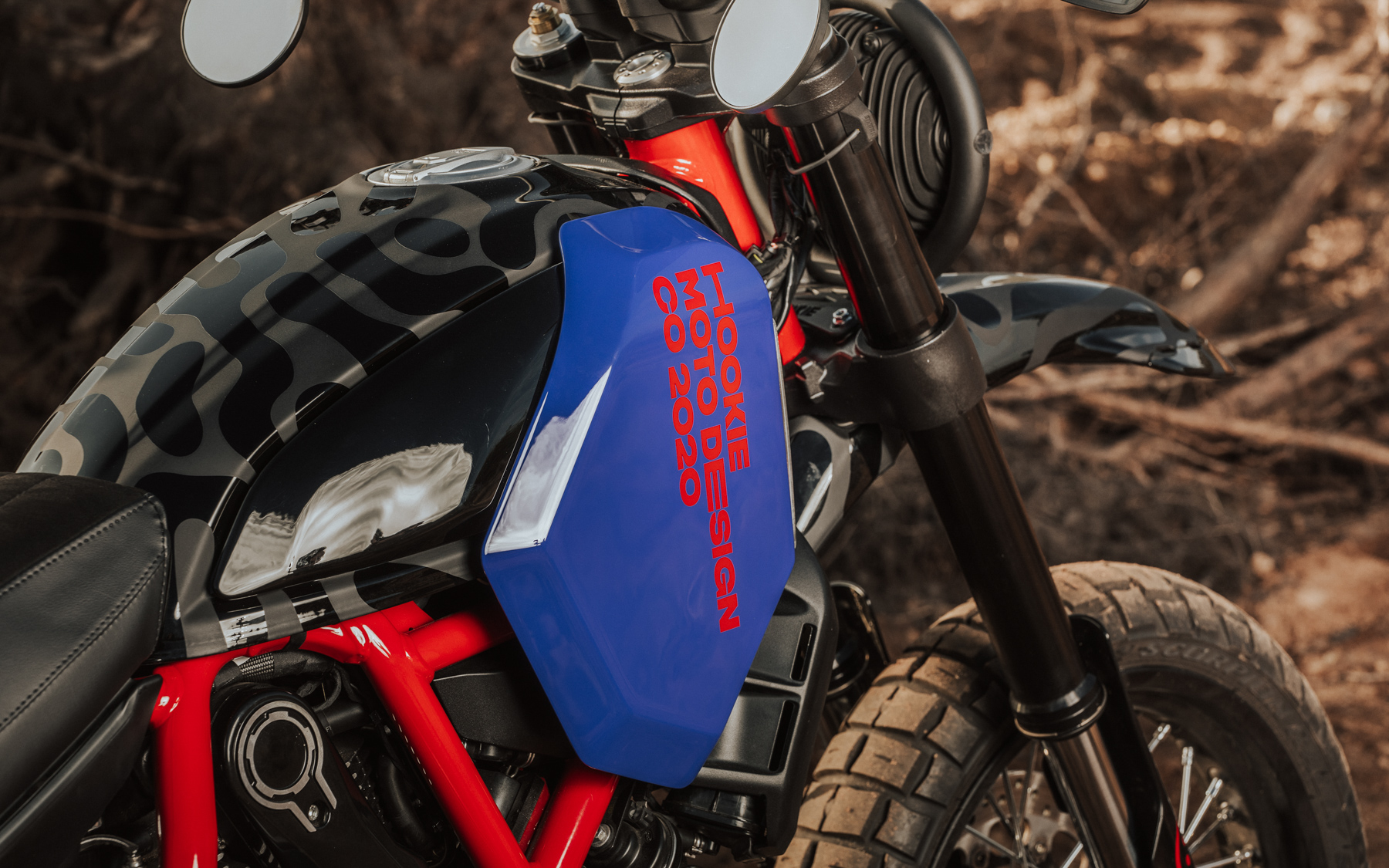 THE 'SCORPION' IS MAINLY A MOTORCYCLE FOR EVERYDAY USE. RELIABLE, SPORTY AND CONFIDENT.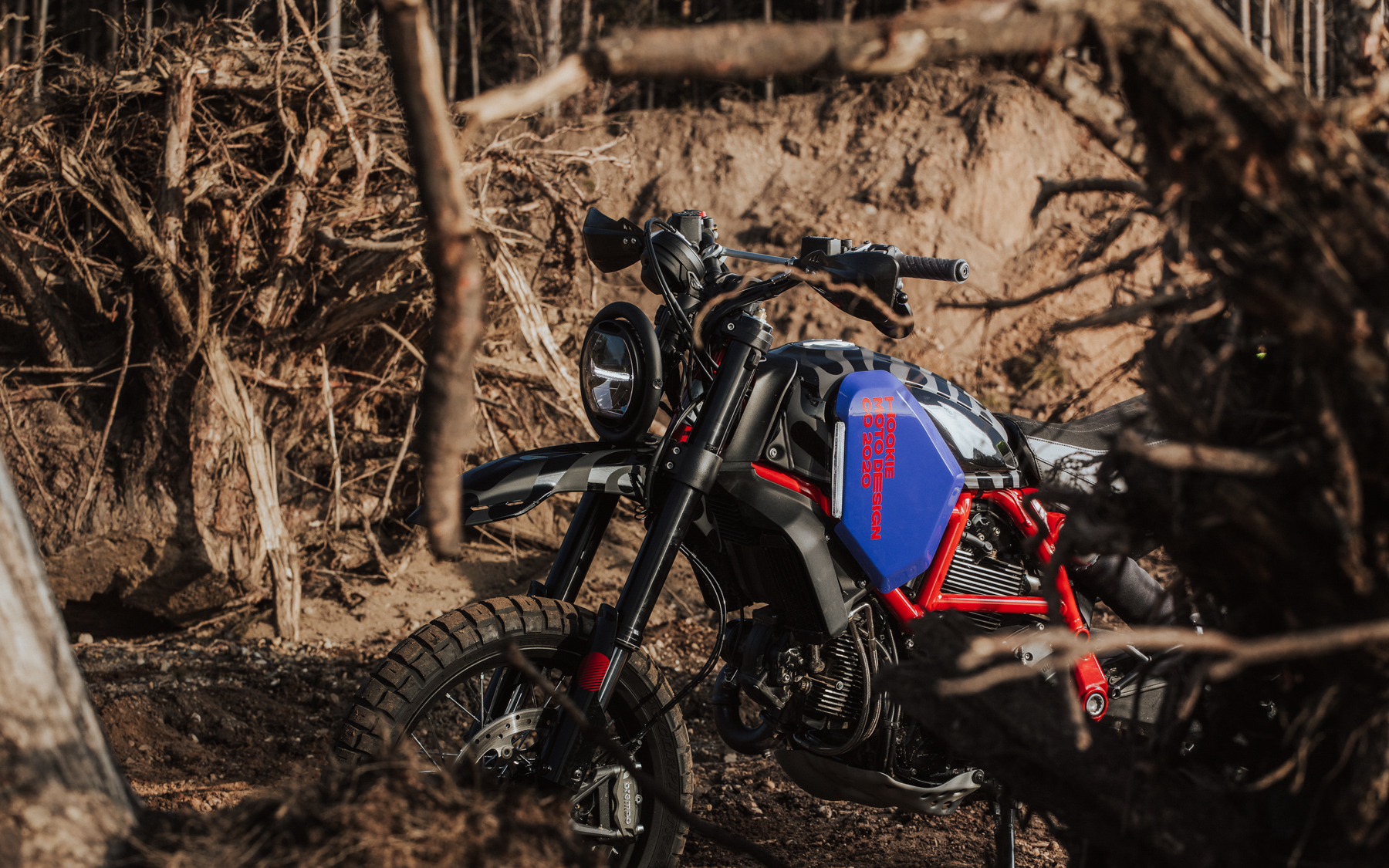 Words below from Hookie Co on their new kit:
The inspiration and template for this conversion is a sports shoe. For us the perfect symbol of a daily companion that is ready for any situation, whether in the mountains for hiking, leisurely at work or sporty for jogging. With a sports shoe you are prepared for any situation. The perfect template for the Ducati Desert Sled. In our view, it combines all the properties of a sports shoe, whether daily driver or light enduro tour. This bike is ready to go. With the add-on kit and the entire conversion, the bike should now look even sportier and make the Desert Sled much more present in its overall look. The designs and typography from the design 'Confident purple' are thereby an inspiration from science fiction movies, Akira and the 90's.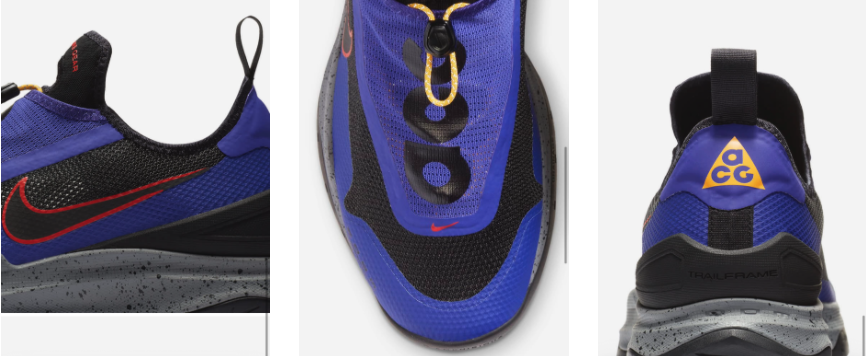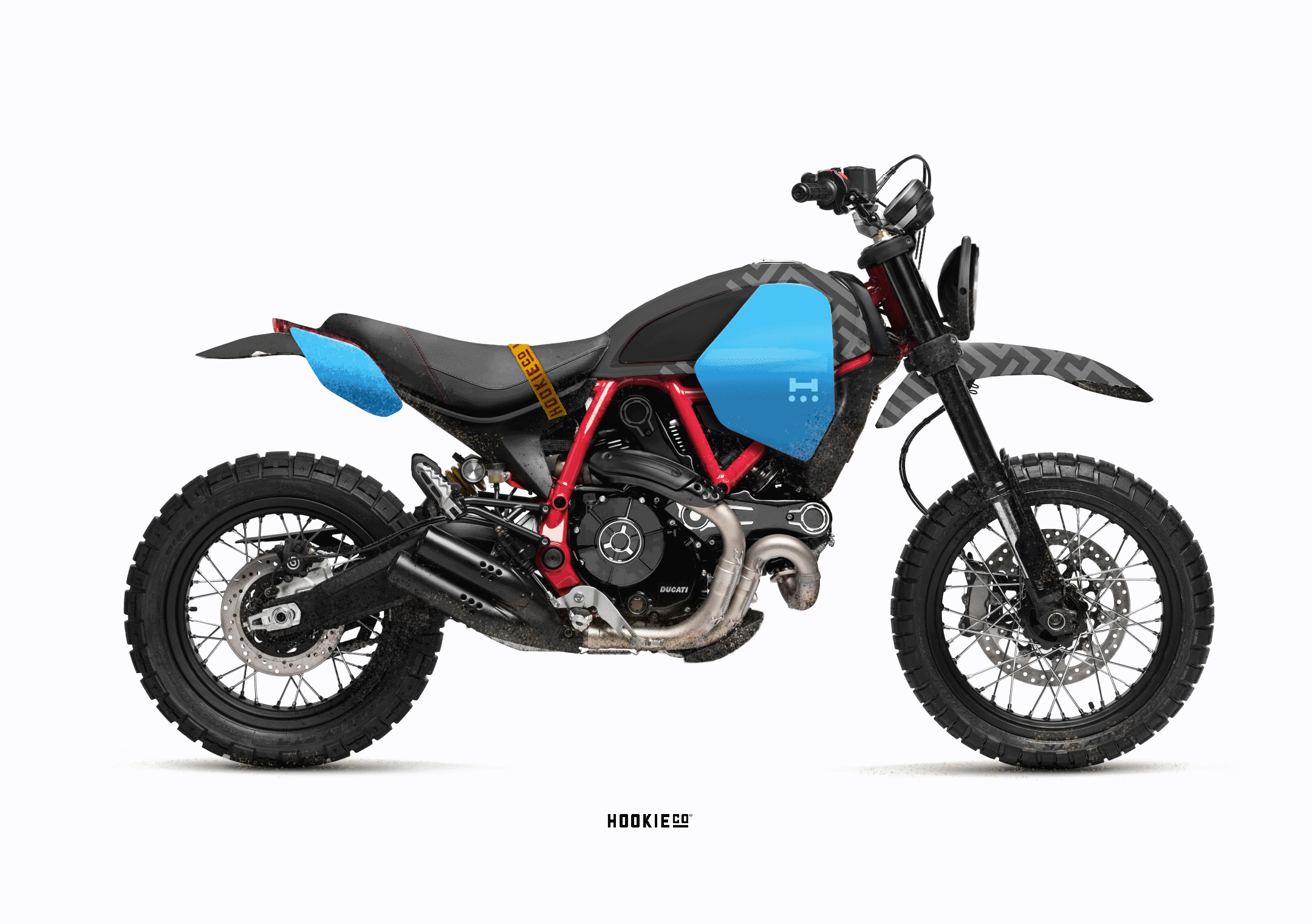 The core of the conversion are the side panels with integrated additional lighting. Here we designed brackets that can be mounted on the original tank bracket as we already use it at all our conversion kits. Everything is bolt-on, reusable and without any modifications on the original bike. This is always one of the biggest and most important challenges for us. To change the design without touching the bike too much in its original state. Unlike at the beginning of Hookie, when we sawed away every piece at the original main frame.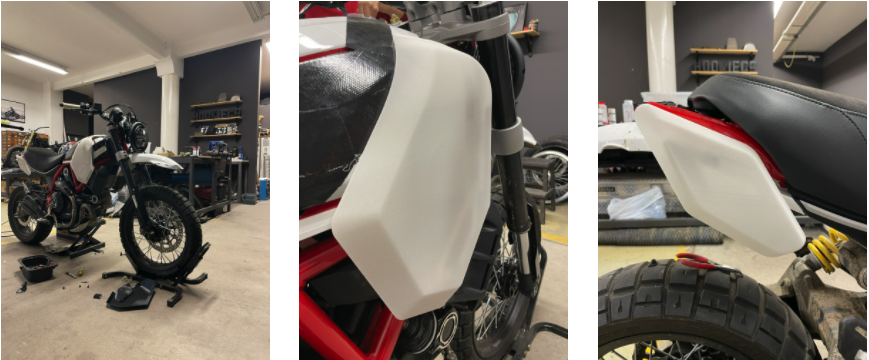 The newly developed panels are all made from AE12, a CO2 friendly 3D printing process. They were reinforced from the inside with an aluminum frame and attached to the tank. When developing and selecting the material for the conversion, we paid special attention to one thing in addition to environmentally friendly manufacturing – durability. The AE12 offers tremendous flexibility and for us, it represents a perfect material property for fairings. Because when you play hookie, it always can happen that you lie down with your bike. Of course, that shouldn't happen, but if you challenge the bike, you should expect it. We know what we're talking about!
The Hookie Co Ducati Desert Sled 'Scorpion' design concept shows the variety of design possibilities and with the panels it offers the perfect opportunity. The first design is 'Confident purple'. In total there will be 10 different designs, which we offer as single pieces.
The drop with the add-on kit, as well as individual add-on parts will soon be available in limited editions.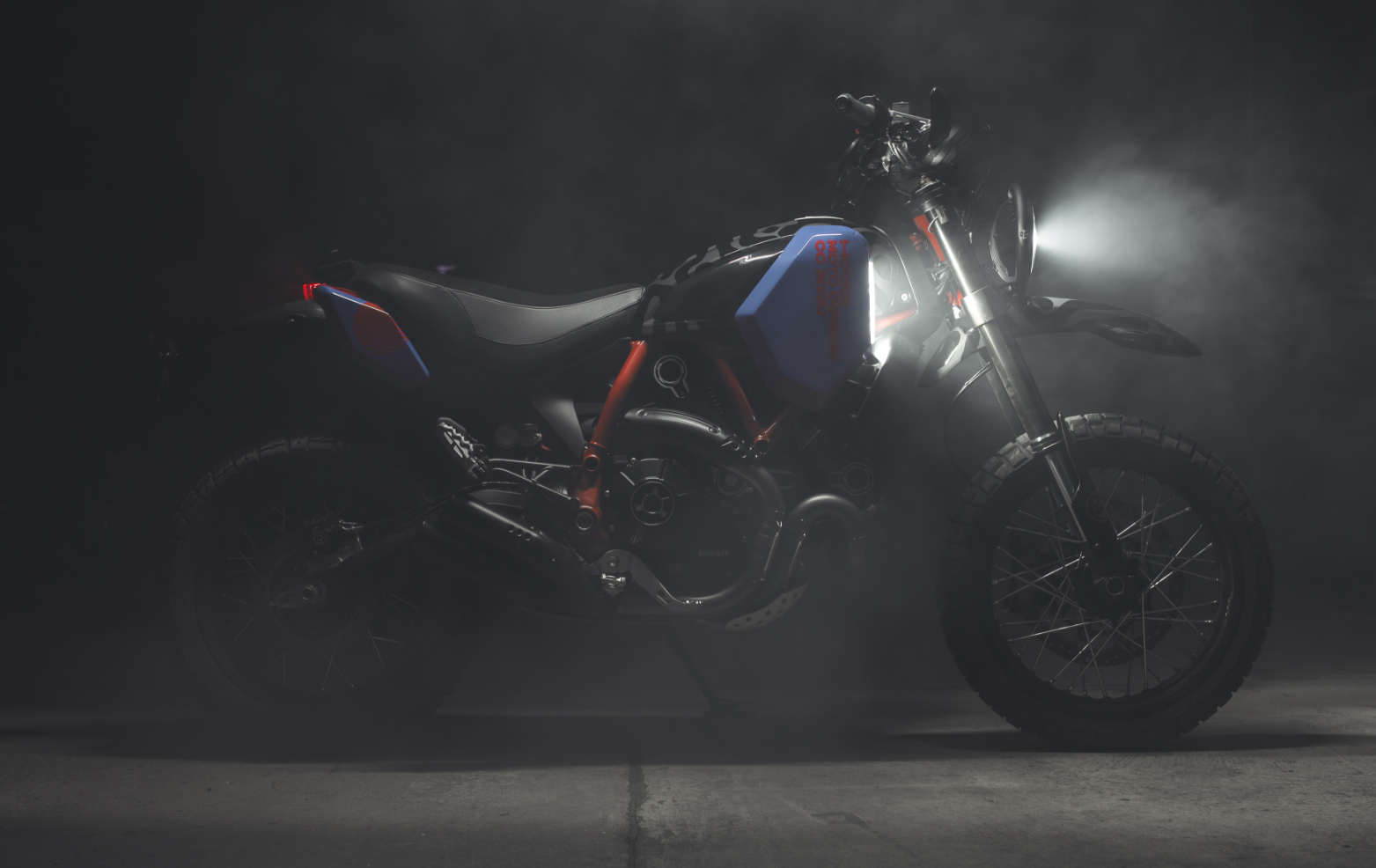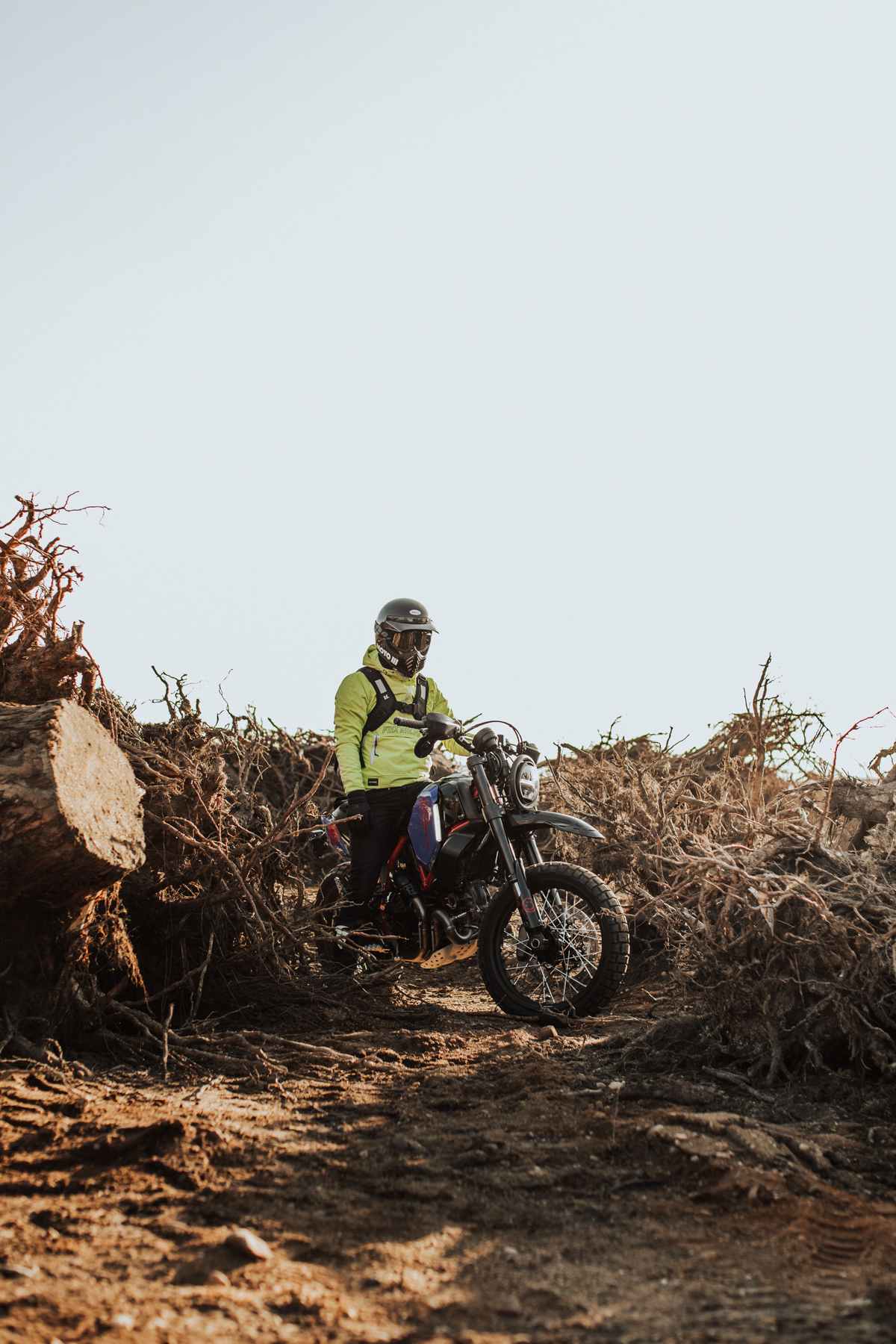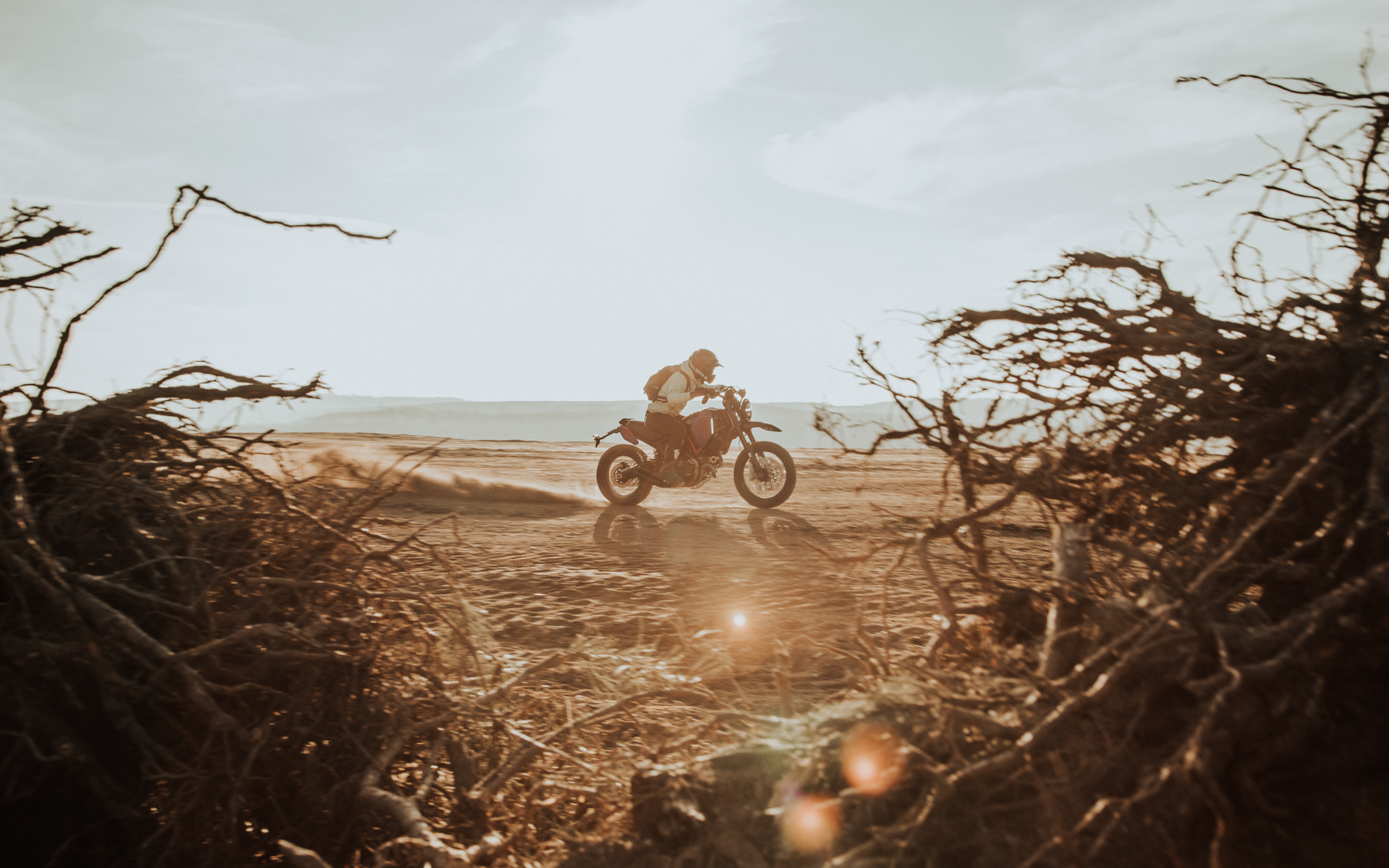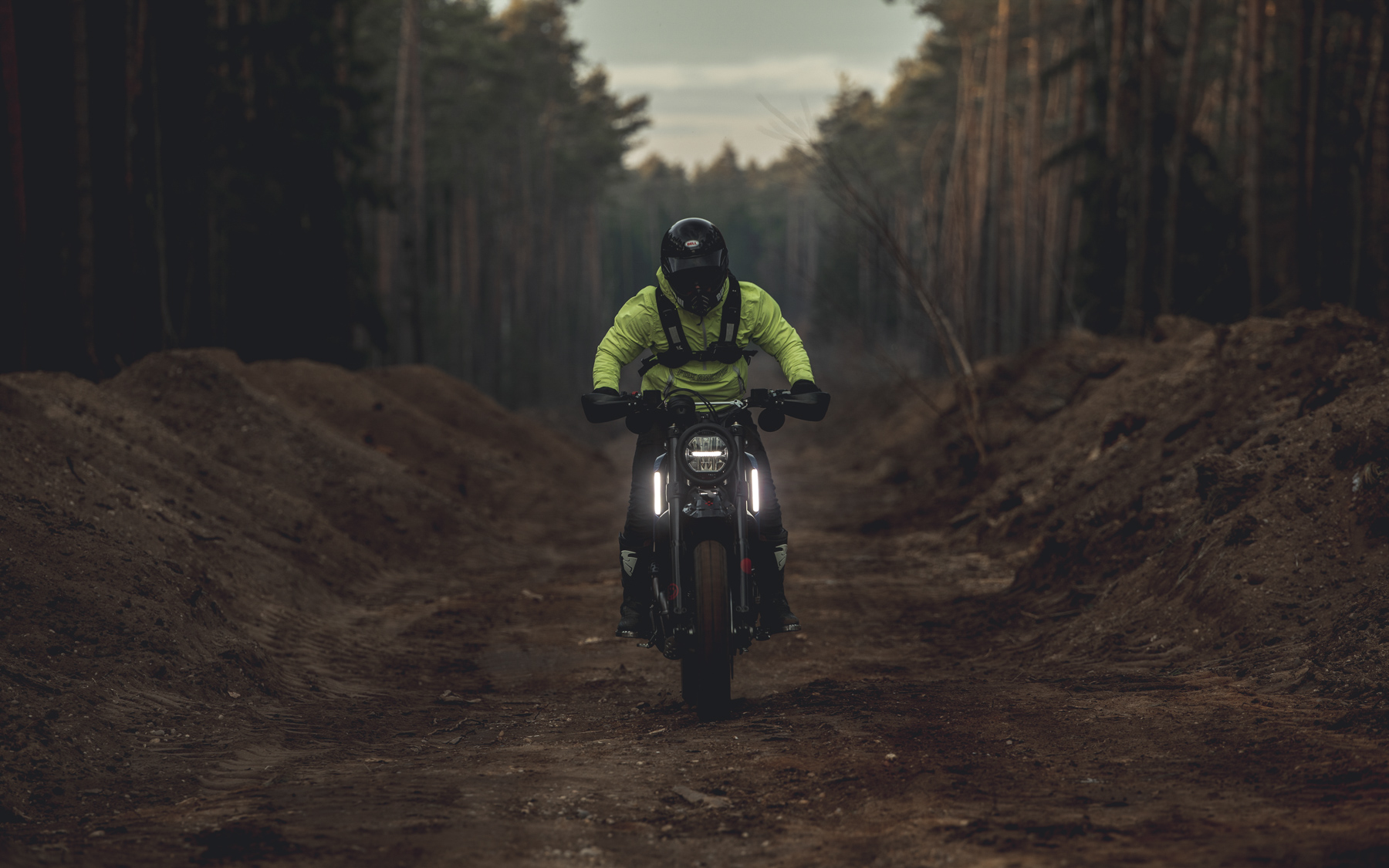 Hookie Co Ducati Desert Sled 'Scorpion' Modifications & Parts:
– Custom fuel panels with LED lights
– Custom number plates
– Custom Alcantara Seat
– Highsider Proton Rear lights
– RAPID° Front Indicators
– FROZEN° Dark Grips
– FROZEN° Valve Caps
– 7″ Koso LED Headlight
– Custom Painjob by Chiko
– Pirelli Scorpion STR tires front and rear
– Highsider rear mirrors
– Hand guards
– Blacked out details