A Taiwanese Tracker
No doubt we're huge fans of modified Hinkley Triumphs, and have seen our share of cool builds but we recently stumbled across another one worth sharing here. The killer street tracker here is from Taiwanese builders 1996 Customs. Just about all the details on the 1996 Customs Triumph Tracker are dialed and it looks like one hell of a time. Oh, and the build is made by a 23 year old…pretty impressive!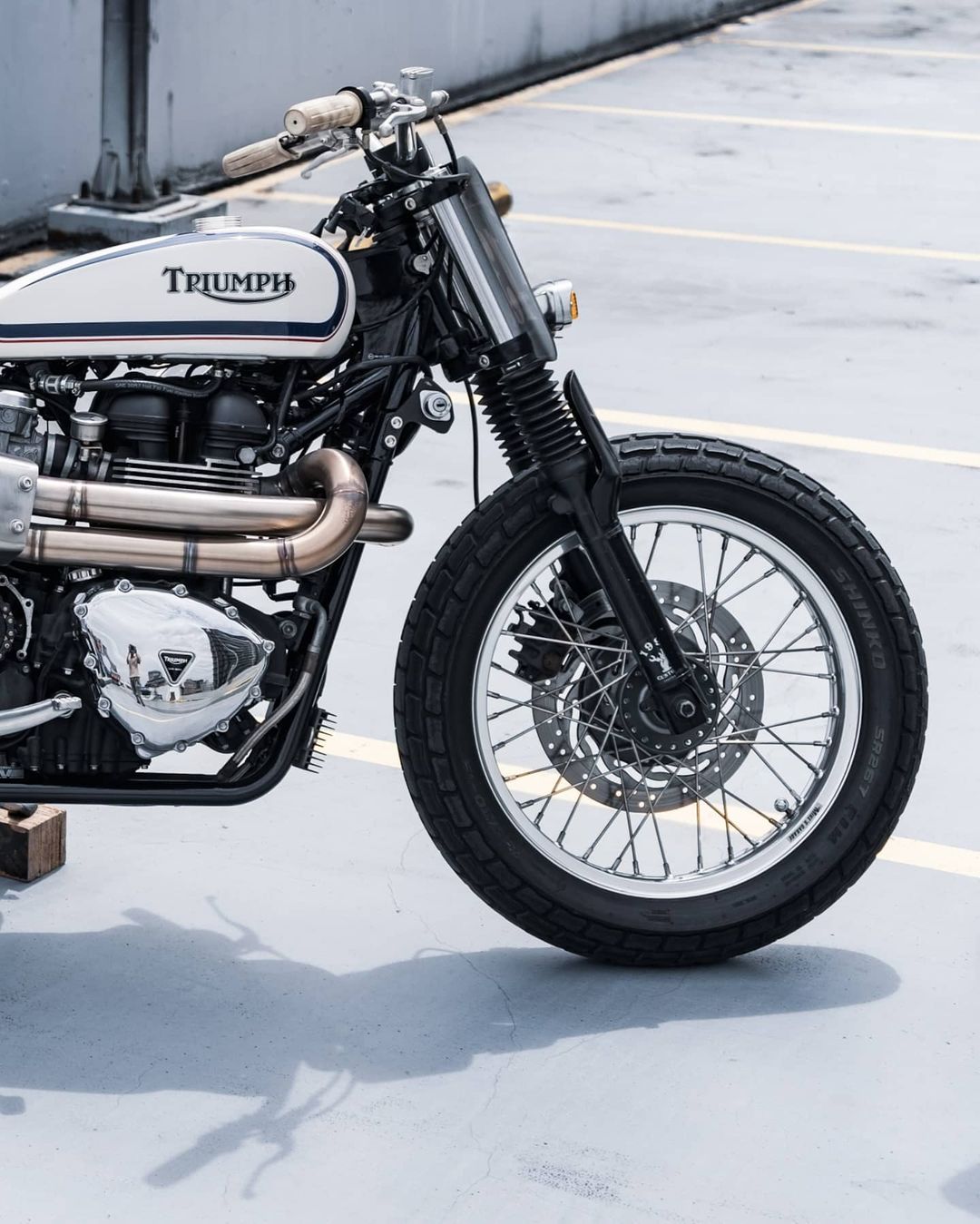 The slim sprint-style tank, custom headers, and number plate certainly look the part. The fork gaiters and fork protectors might be a little overkill but that's a minor detail.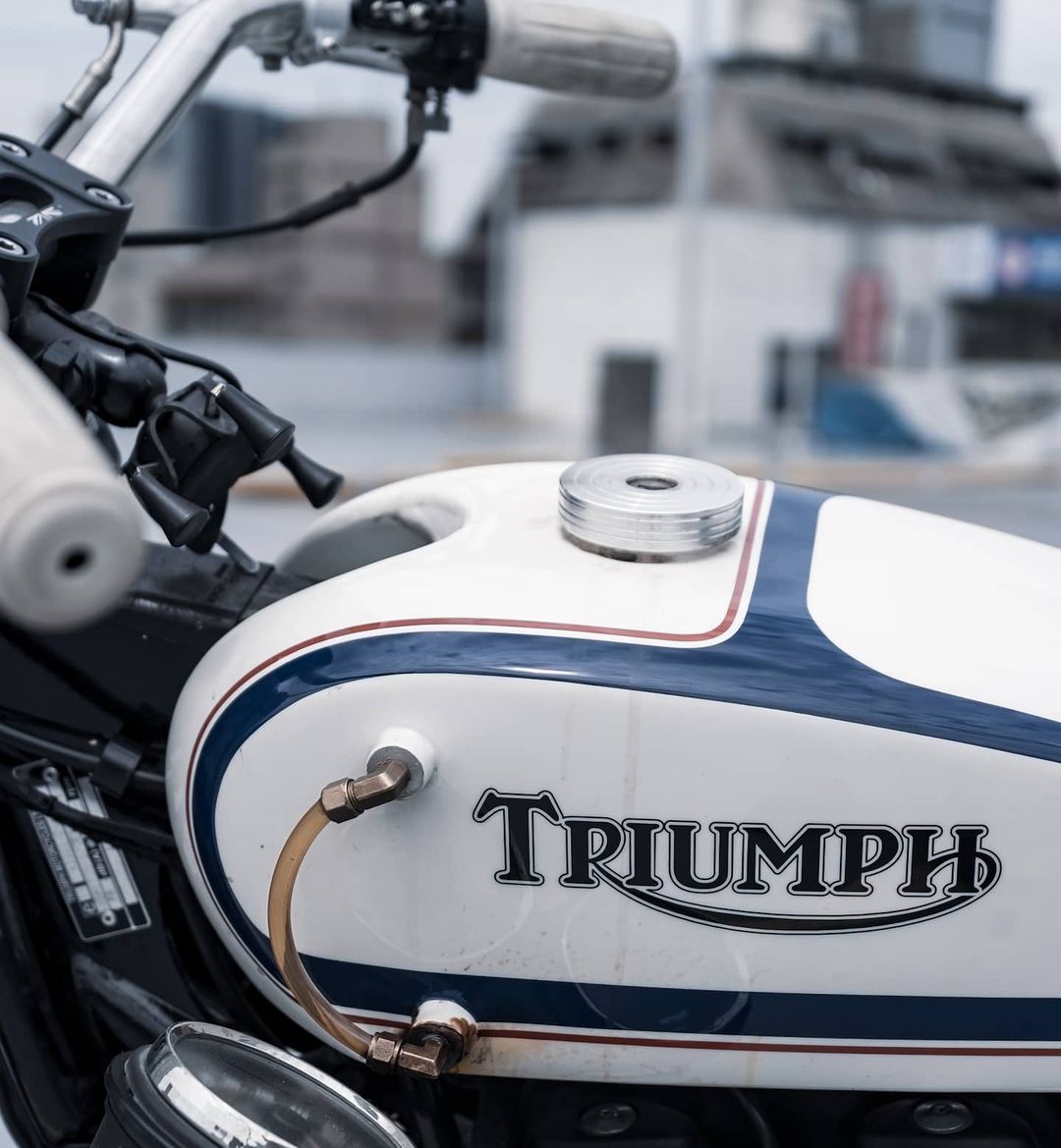 Loving the old school Triumph logo and "fuel gauge".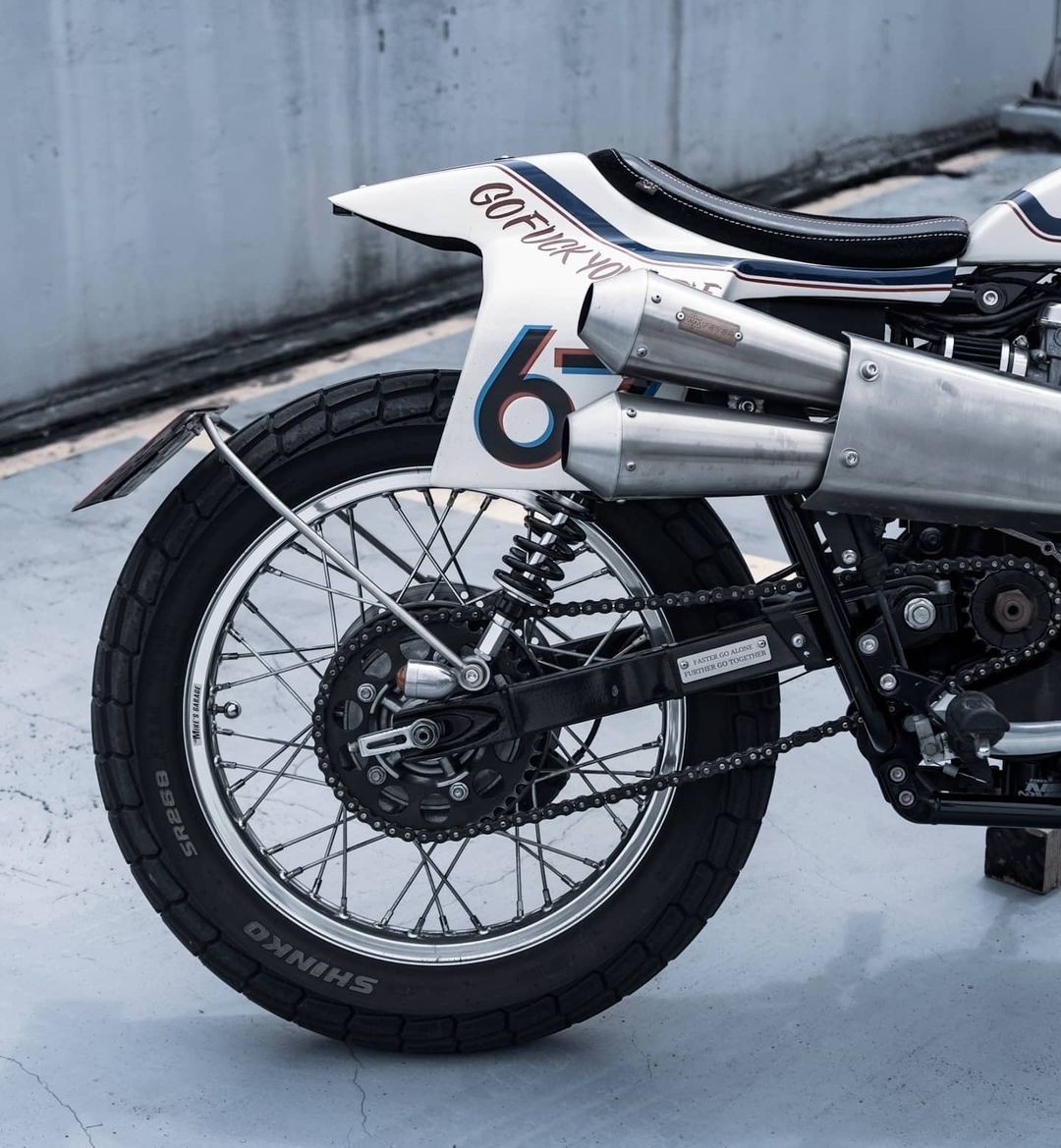 Nice details on the rear number plate and a very positive message to anyone getting passed.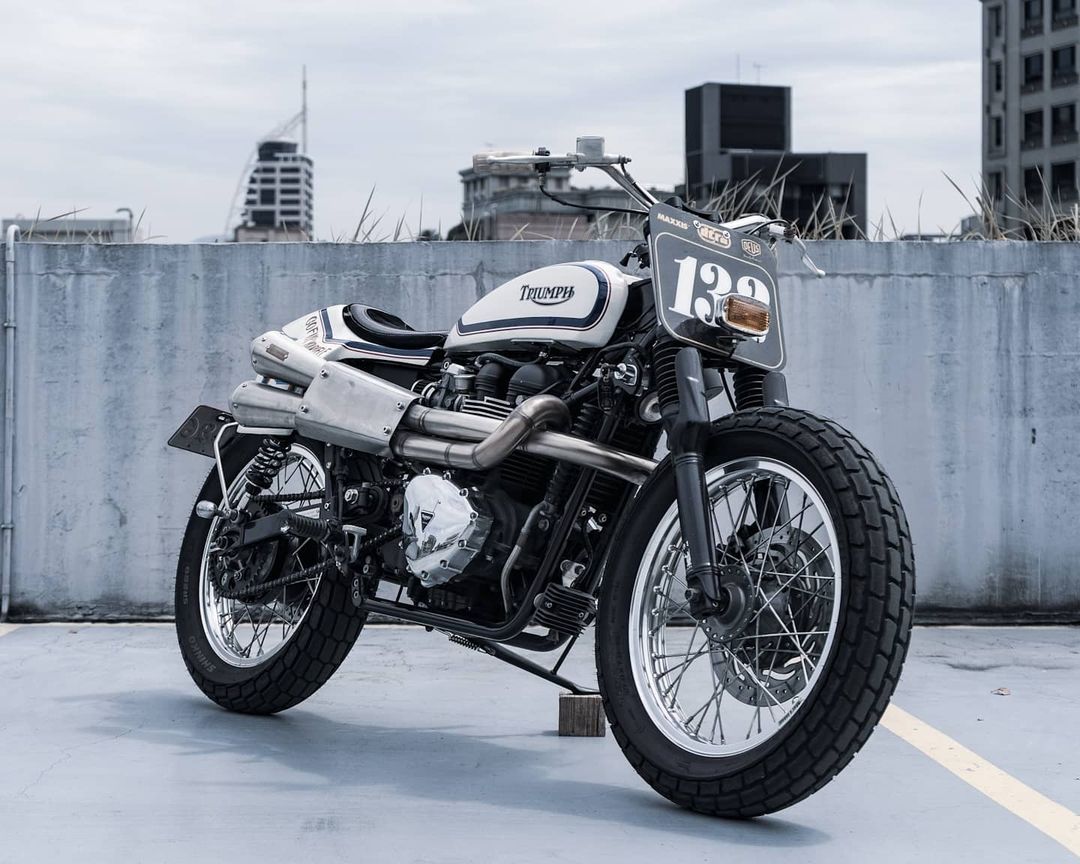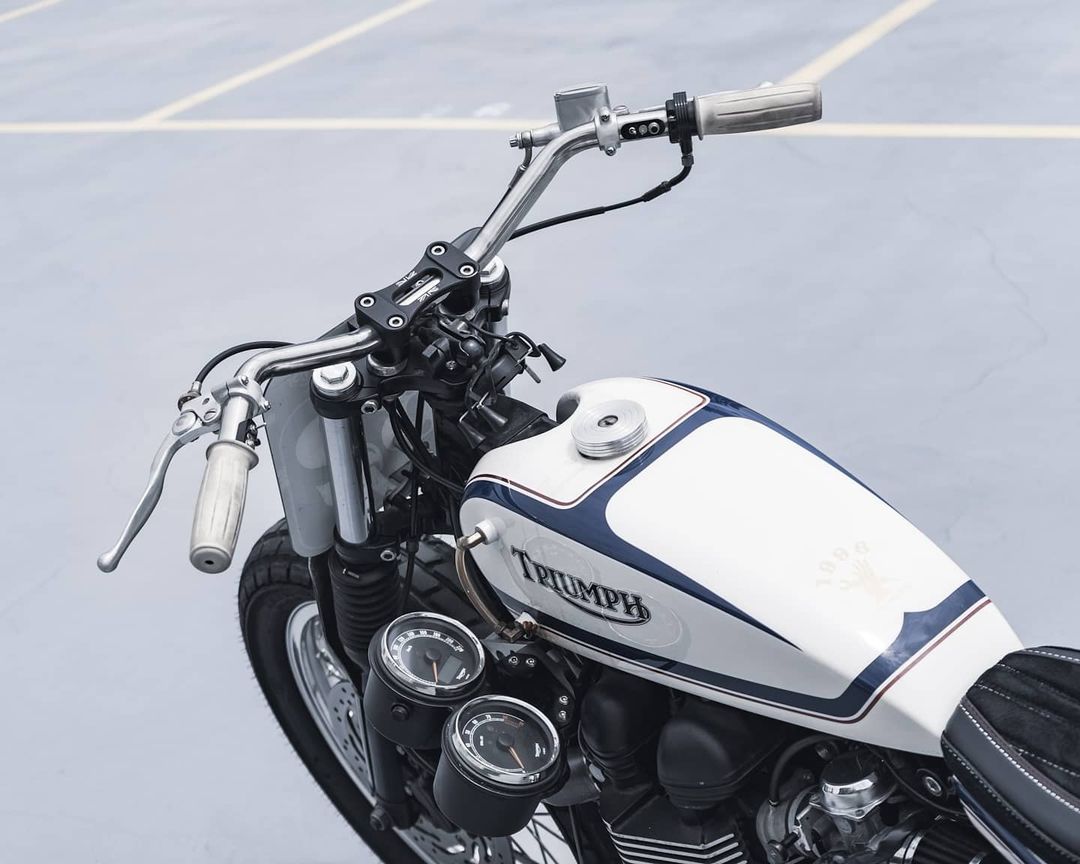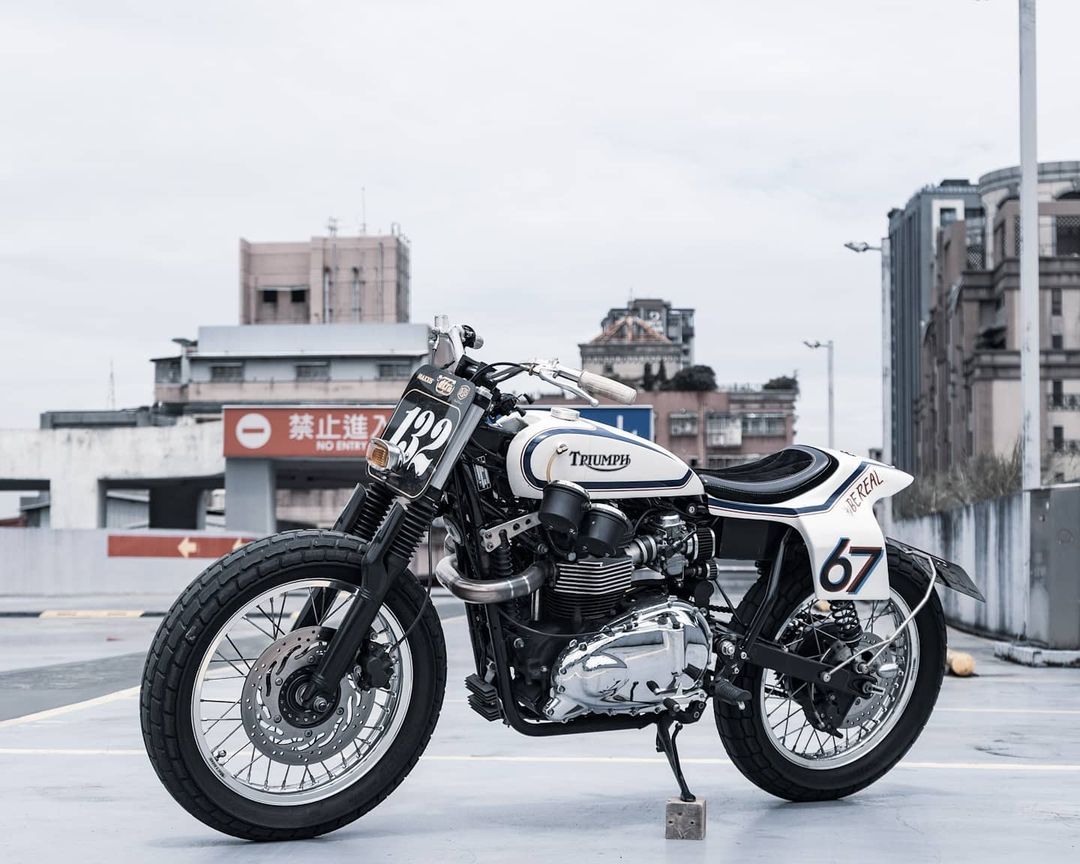 Curious everyone's thoughts on the side mounted gauges. They definitely allow to keep front end clean but I wonder if a tall person's knees might get in the way.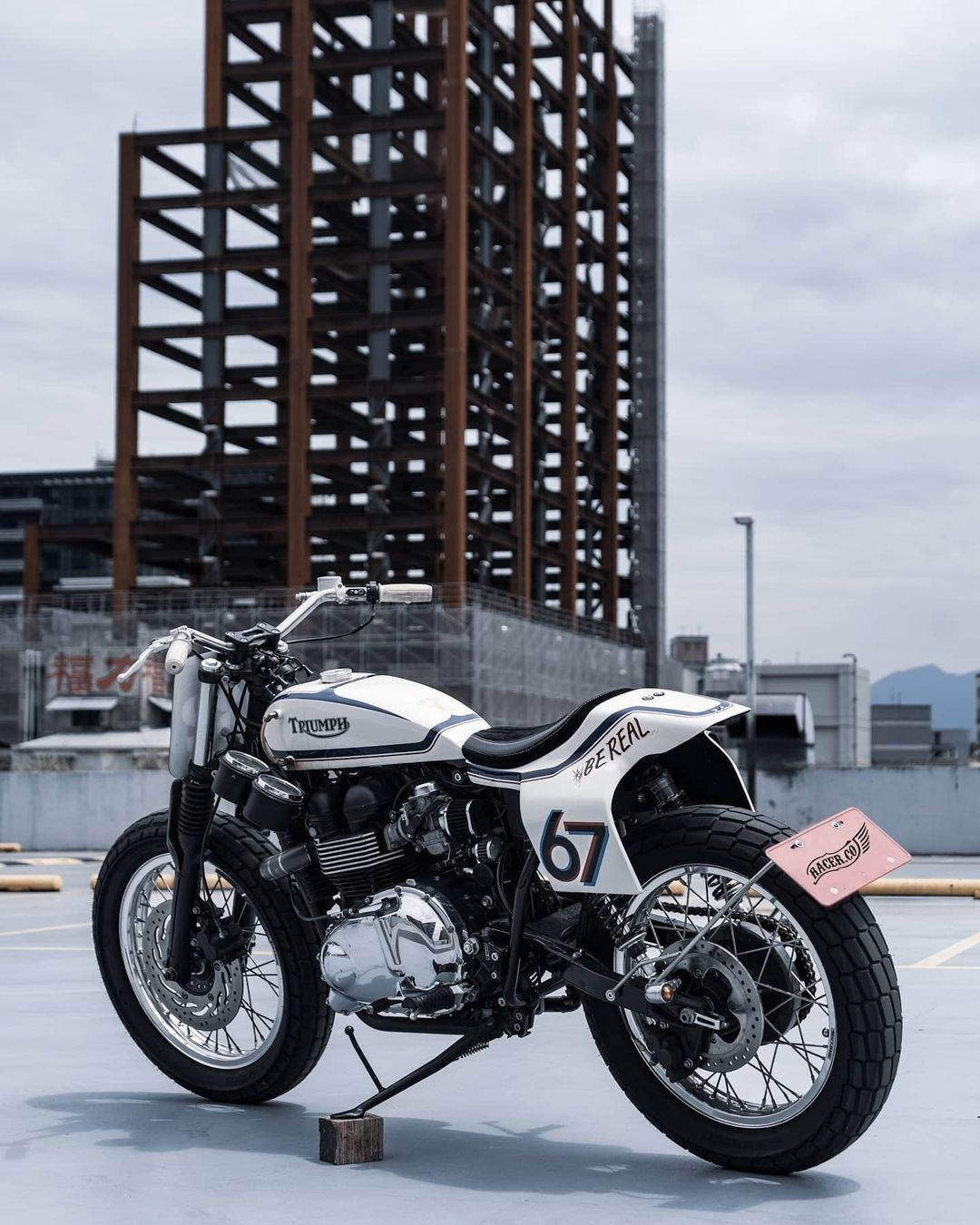 Contrasting suede and leather work together for a handsome saddle.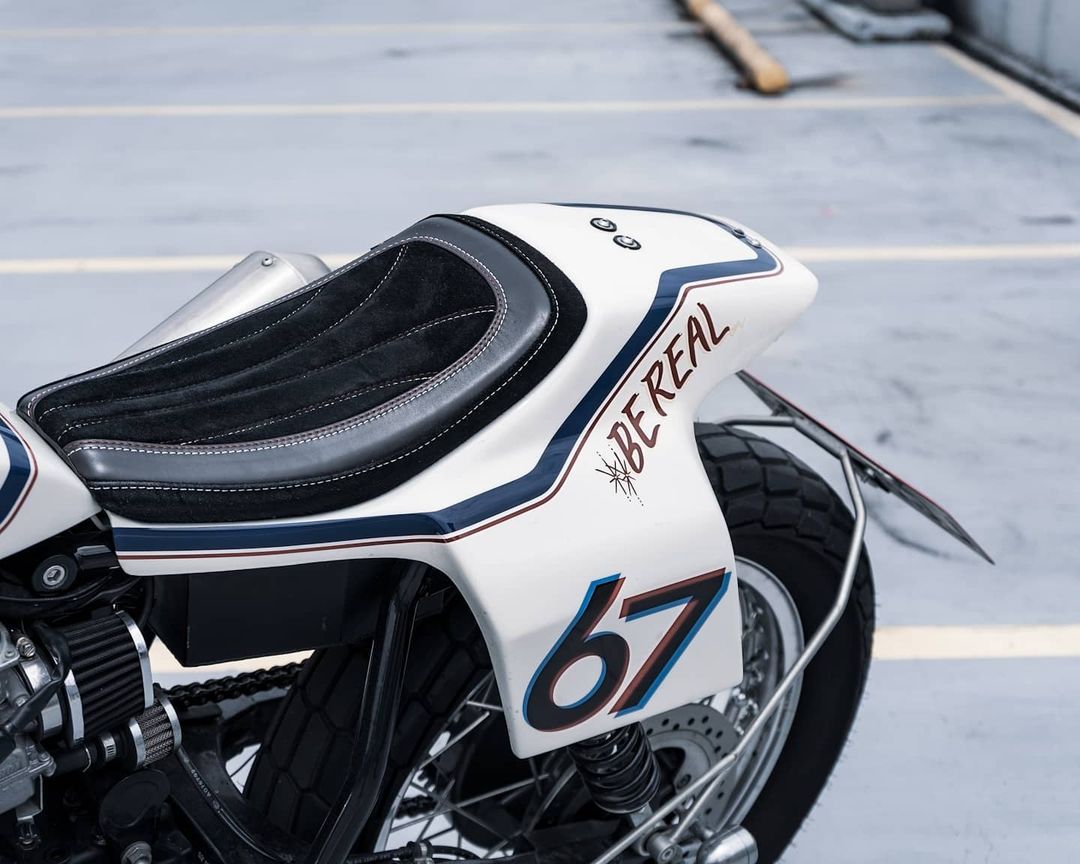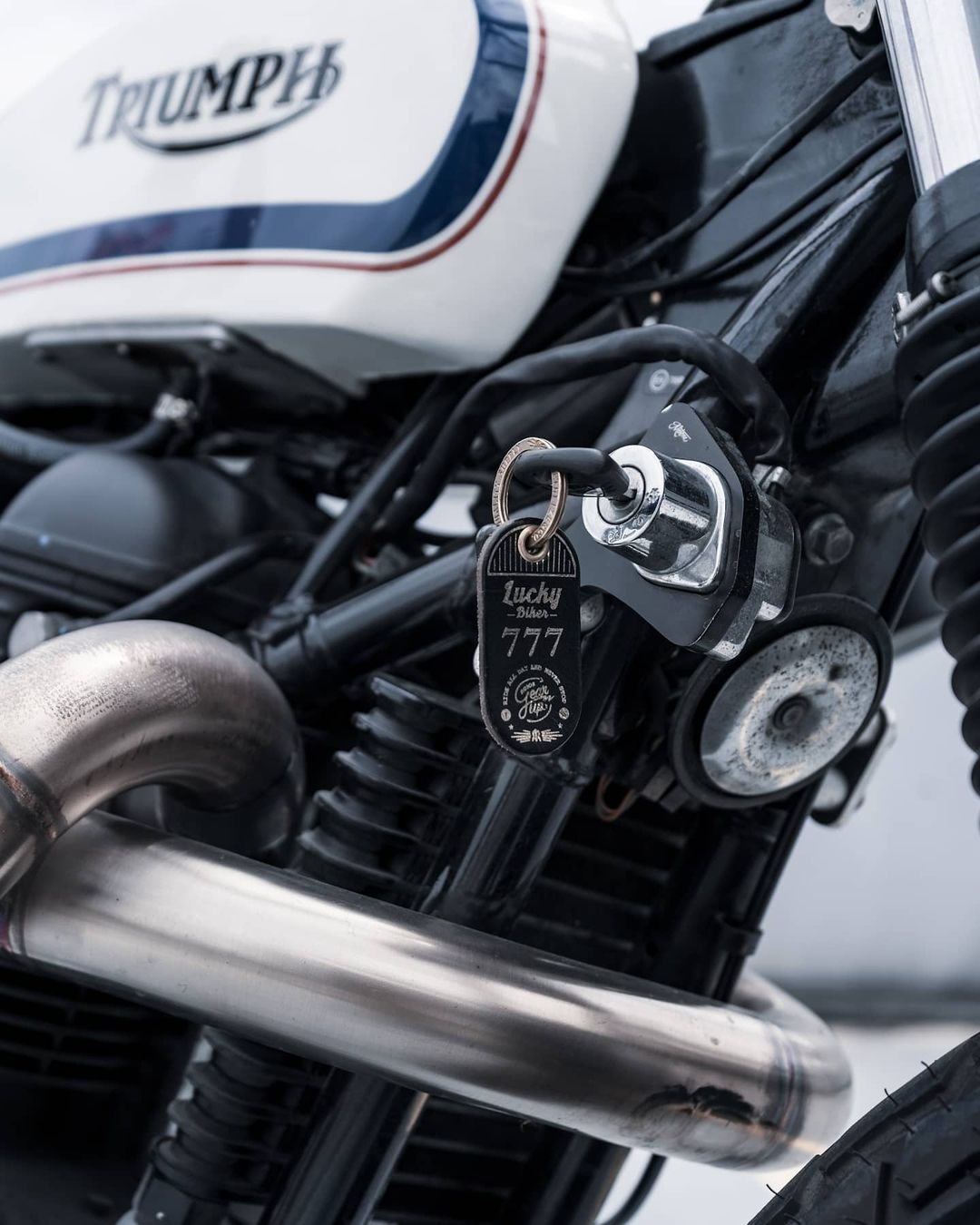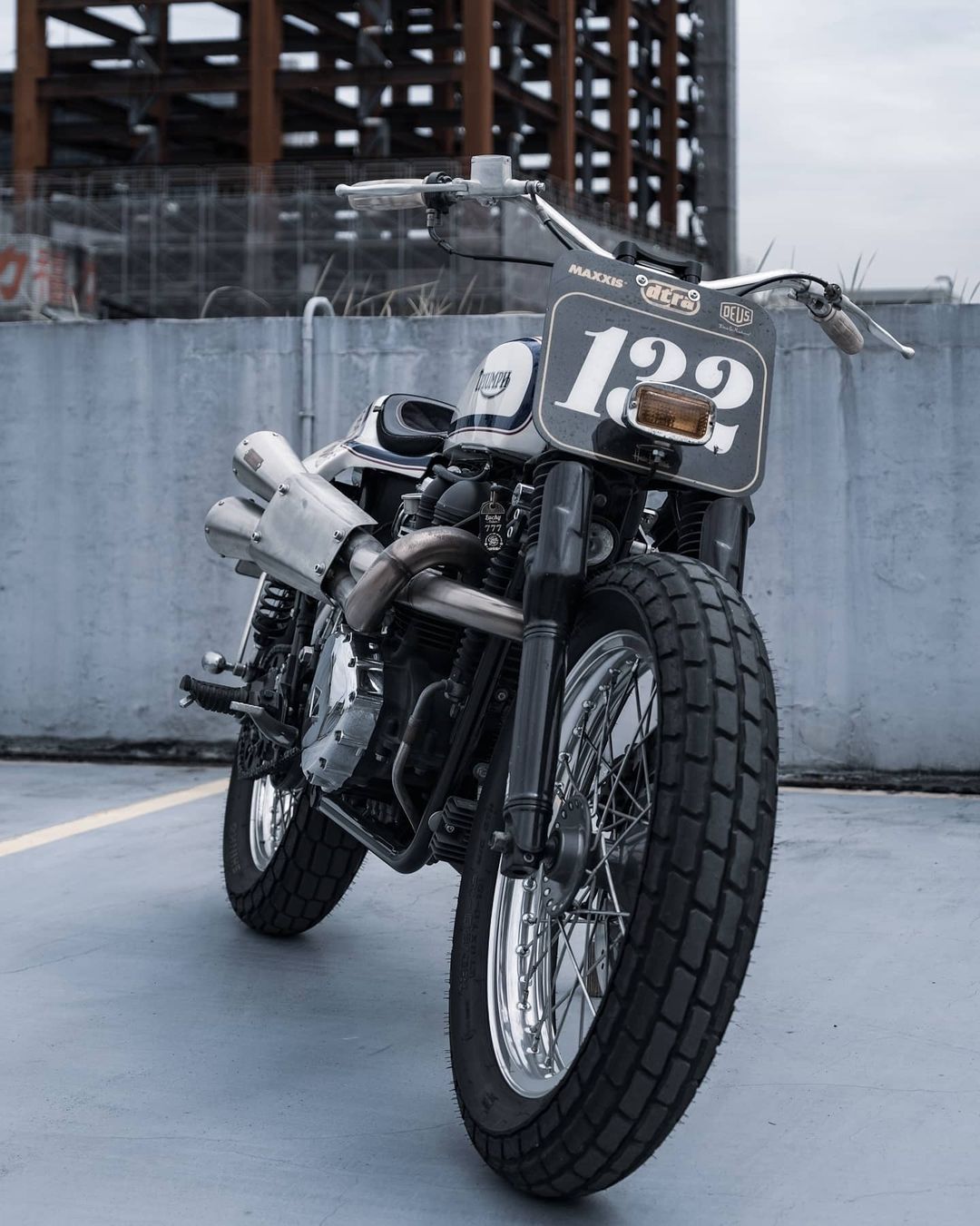 Not sure how bright that light is and could surely be upgraded to a bight-as-hell LED if needed.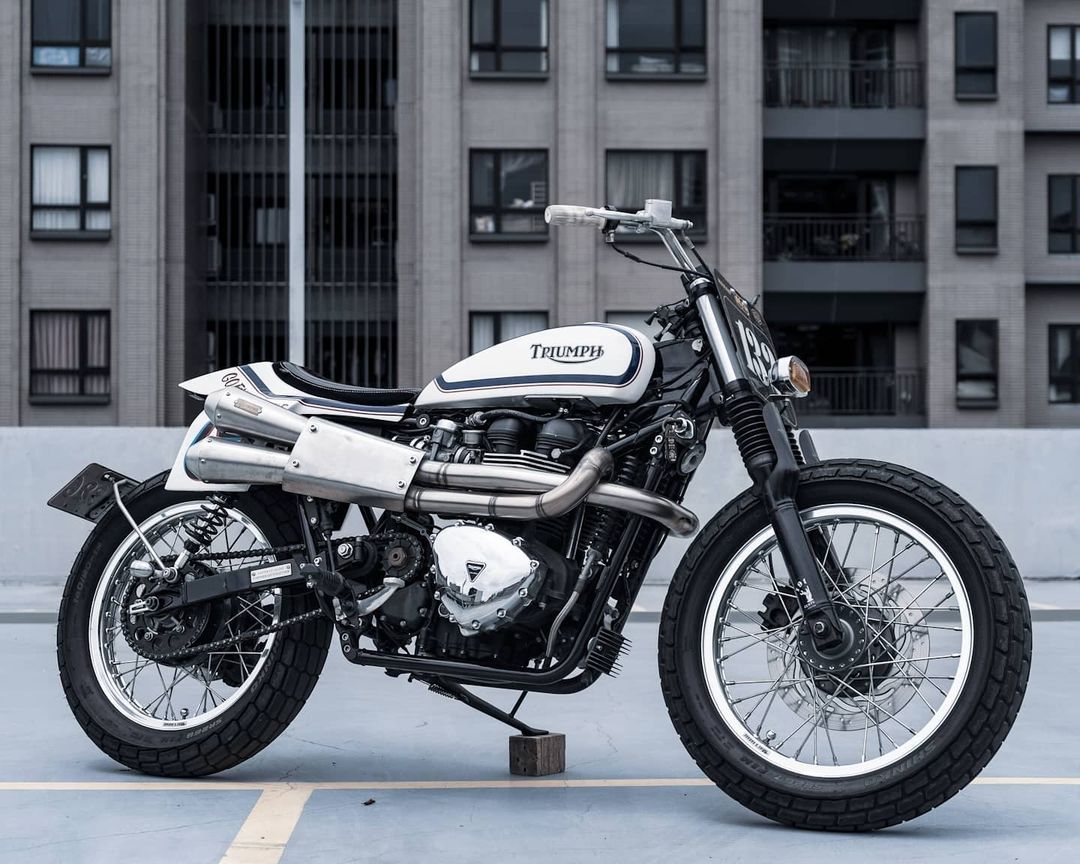 As we're sitting here, pulling together a parts list and mock up of our new Triumph build (affectionately know as our Bullitt OG2) we can't help but admire 1996 Customs Triumph Tracker and will definitely keep this up on our mood board going forward.
1996 Customs: Facebook | Instagram || Spotted via Rocket Garage
After doing a little more digging on the builder, we've come to discover that Alex from 1996 Customs is only 23. Check the HYPEBEAST interview with Alex here, and see their video below.