Spending a day in analog
There's no question today's digital cameras offer stunning images and a slew of advantages over their analog predecessors. That's right, film cameras. And while we love modern technologies and conveniences, like you, we also appreciate vintage. Coincidentally, my brother Braedon is a professional photographer and also runs a company that specializes in equipment and gear for film photographers called Film Supply Club. Before the coronavirus lockdowns, he wanted to shoot a video for his site on some newly re-released Fuji film and needed a subject to shoot. I was already out riding the new Indian FTR 1200 S and was happy to oblige.
Throughout the video — which you can see below — Braedon goes through different camera settings and a slew of different settings to see how the film reacts. The point of his testing is so those interested in the film don't have to experiment quite as much, as experimentation with film can be costly. I'm not an avid film photographer myself so it was fun to watch the process, and even more interesting to see the results. And for those of us who haven't shot with film in some time, remember you have to wait to see the finished product. What a novel concept!
Our friends at The Brand Amp, Indian's agency, were kind enough to lend me the FTR 1200 S and I had been dying to give that bike a go. Ever since my days at Ducati, I had loved the Monster 1200 S and assumed this bike would be similar. It short, it was. The suspension is adjustable on both ends but I didn't mess with settings. For the riding I was doing, I was plenty happy with the stock settings. Being on the S model, the bike was equipped with an impressive high-visibility 4.3″ LCD touch screen. Bluetooth connectivity was super easy. This particular model was slightly accessorized with tank covers and their "Rally" seat.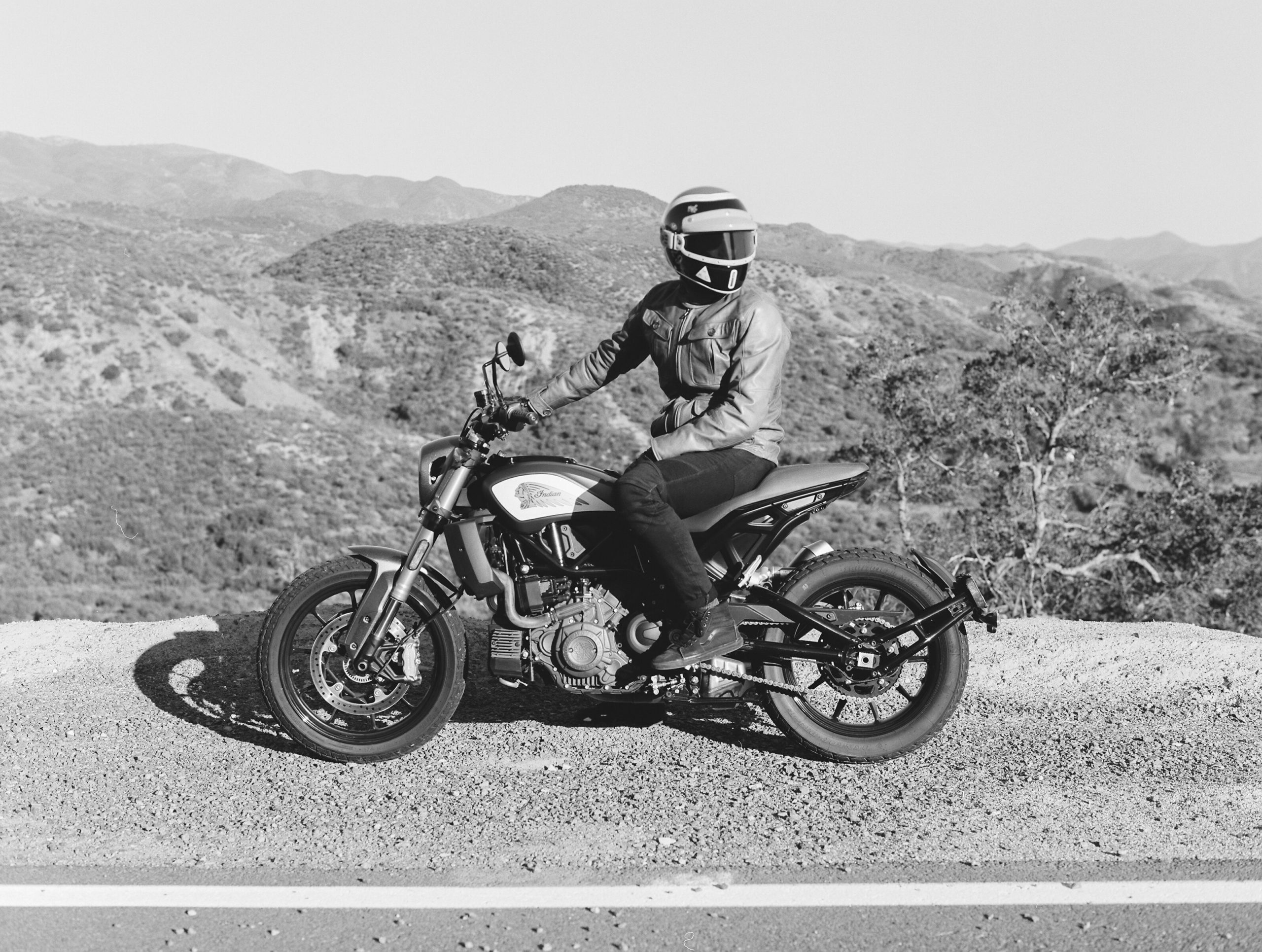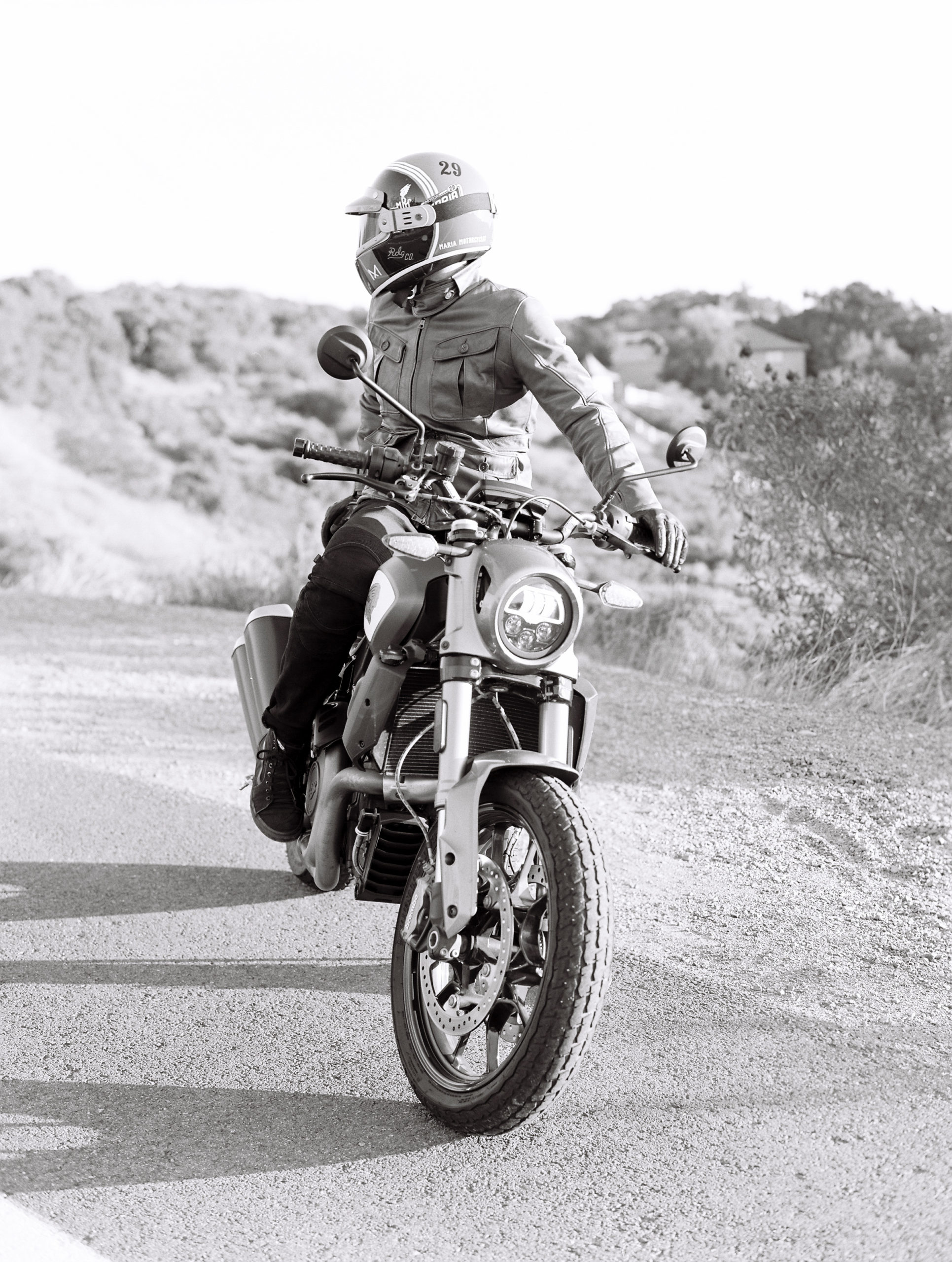 Initial impressions on the bike were that there was plenty of power and the chassis felt solid. A 1203cc V-twin engine delivers 123 hp and 87 ft-lbs of low-end torque. Power delivery was progressive and responsive. I put in a full day in the saddle and was plenty comfortable and happy at the end of the day. Cruise control helped for longer stints of highway riding.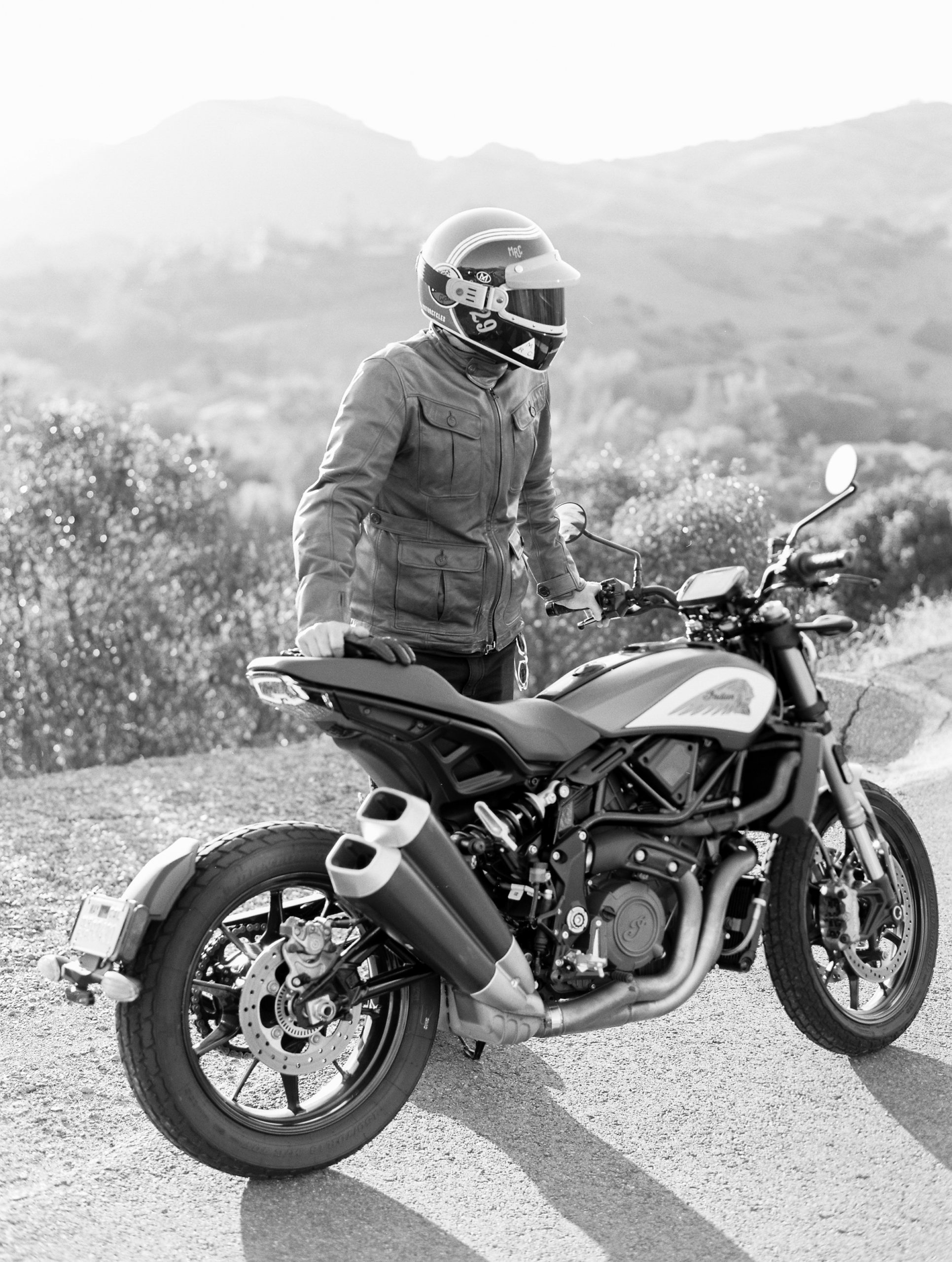 We couldn't have asked for a nicer day. Shooting up in the local orange county hills around Cook's Corner, we had plenty of open roads and good times. Check out the video below and let any of your friends who shoot film to check out Film Supply Club!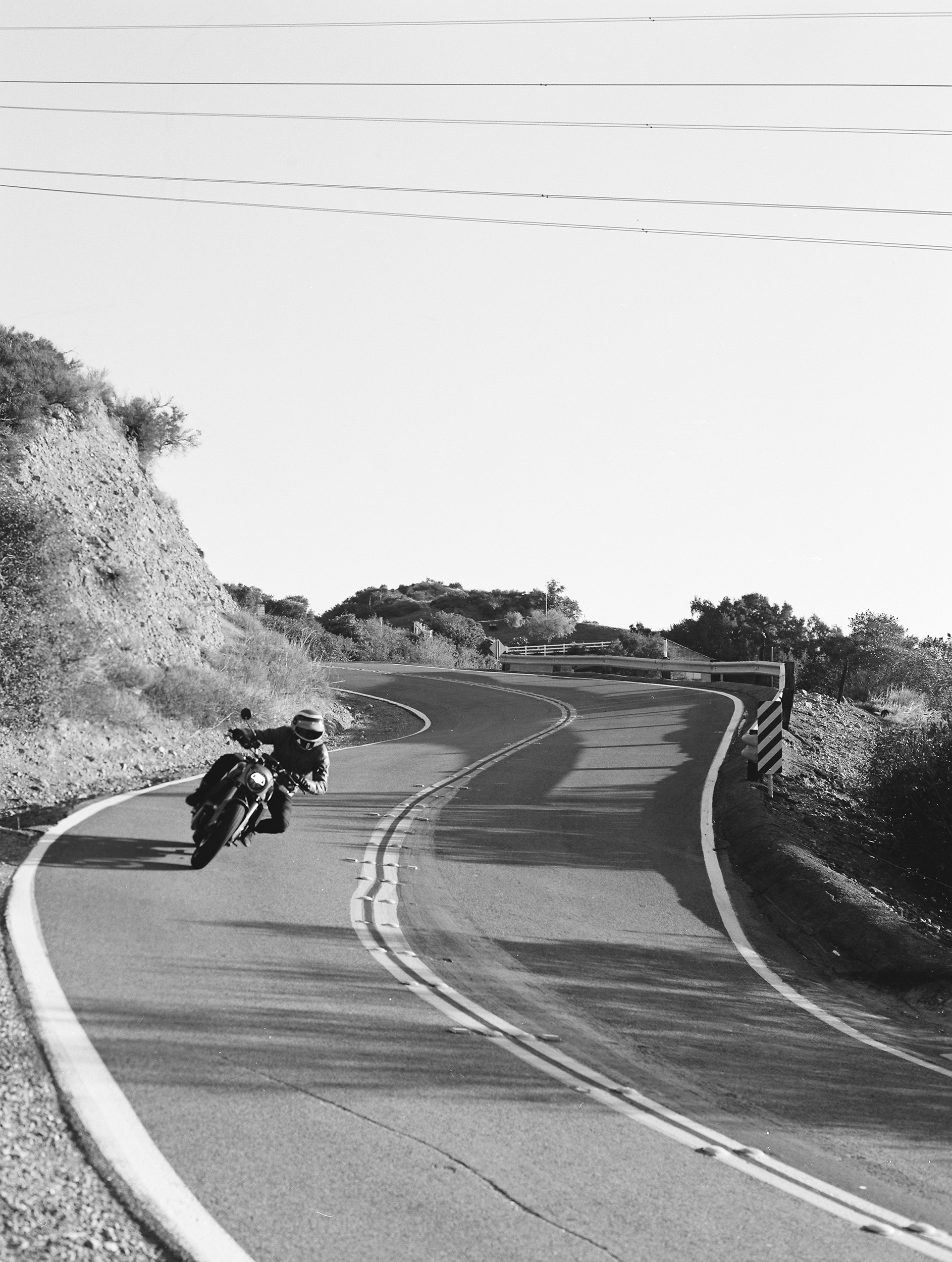 Film Supply Club: Online | Facebook | Instagram
Pat's Riding Style