Repurposing a 1981 LeMans MK2
Death Machines of London, you say? The founders of DMOL feel it should be fairly obvious what they do (hint: its custom motorcycles). So, on their website instead of wasting everyone's time with "marketing bollocks", they break down where their unique name came from. Sitting comfortably?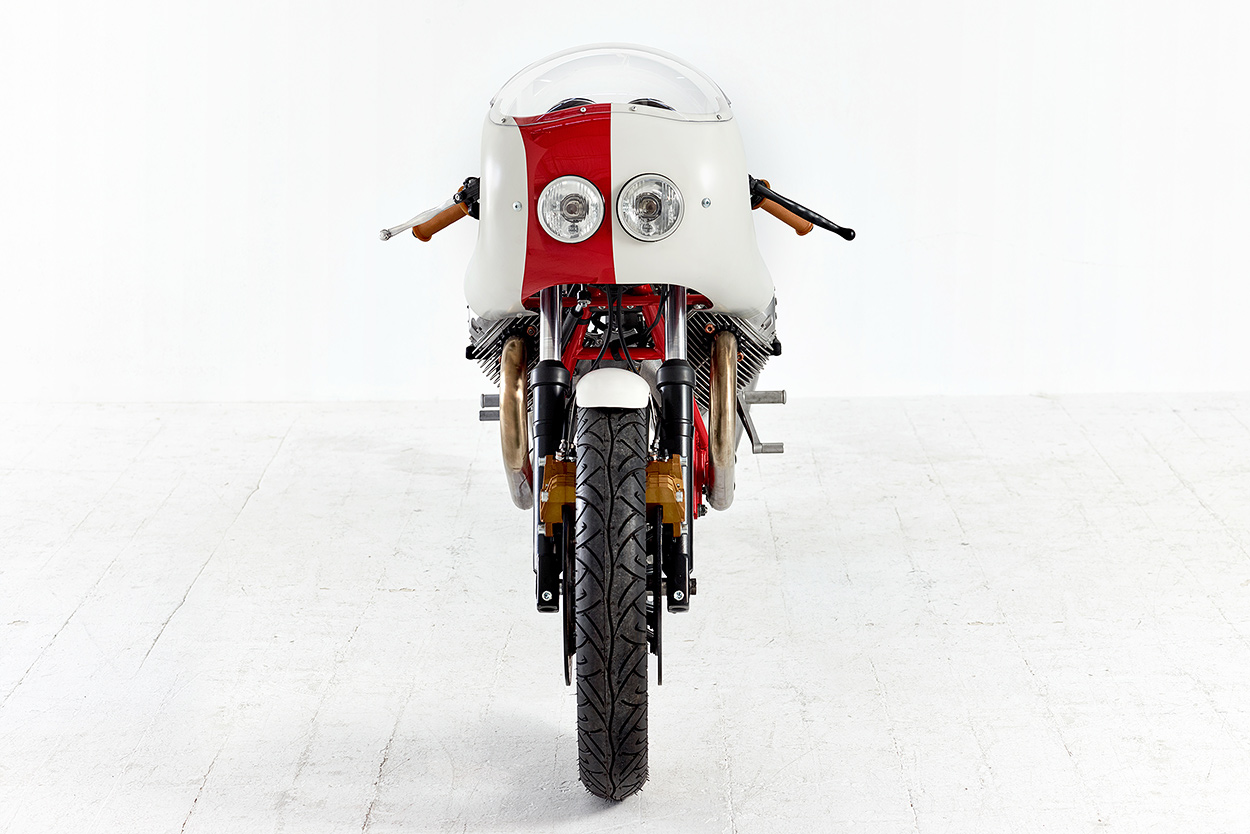 When he was twelve, Death Machines of London founder James Hilton's uncle took him on his first motorcycle ride. The uncle advised him not to tell his dad. So he told his dad to see what would happen. Motorcycles going down like a bag of shit is what happened. 'Motorcycles are death machines, son.' was the concluding advice.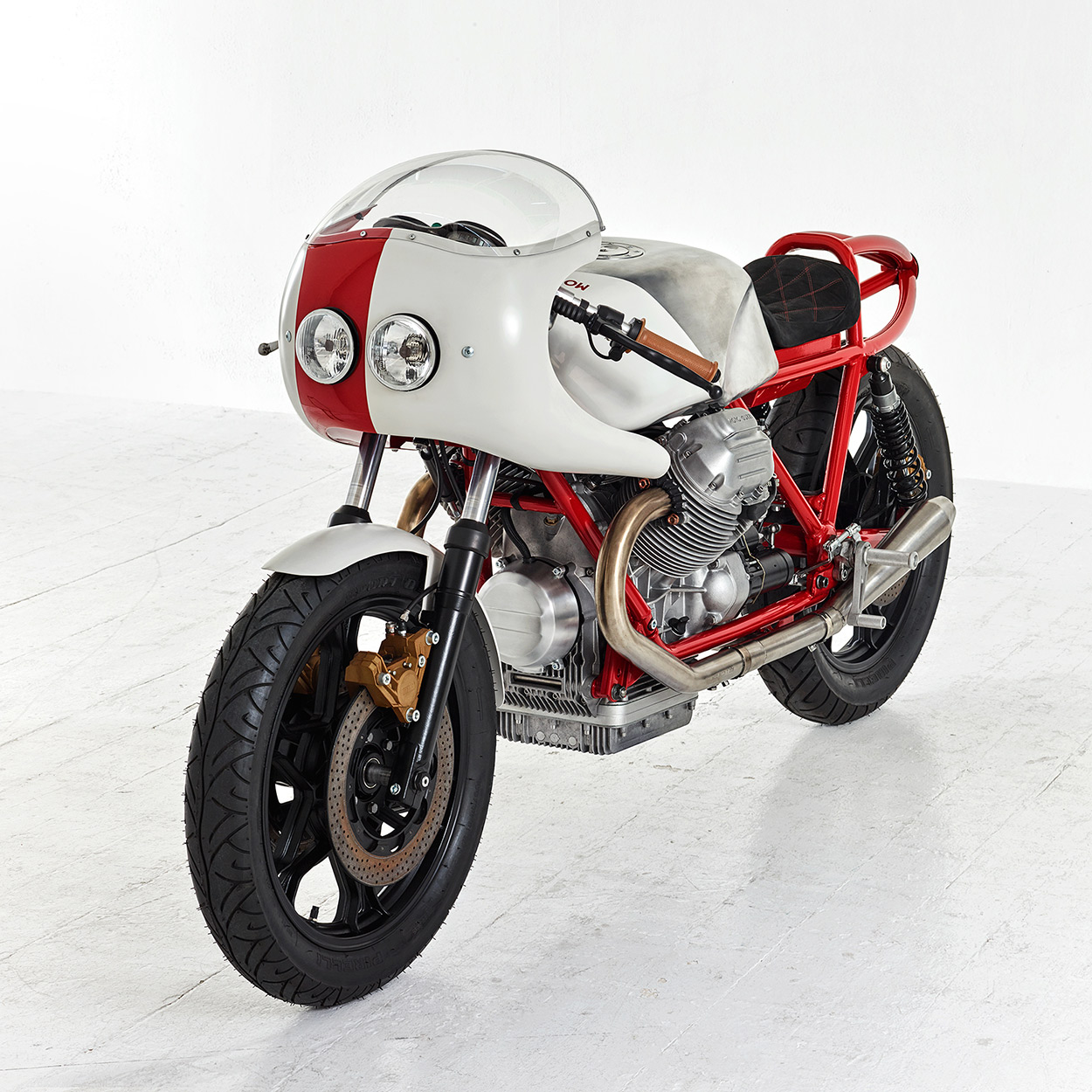 Such advice clearly fell on deaf ears. And so, thirty(ish) years later, they named their company after all those completely ignored words of wisdom.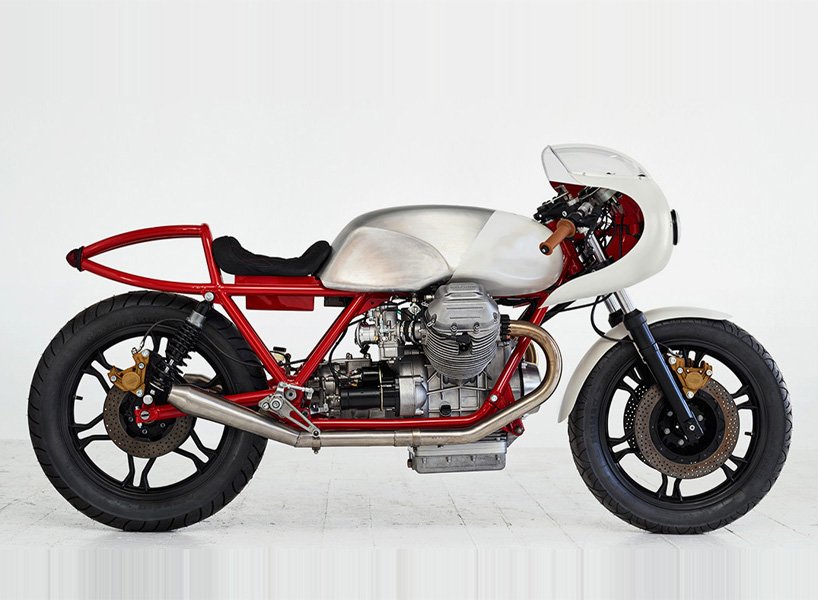 For their very first custom build, Hilton selected a lovely 1981 Moto Guzzi LeMans Mark 2 for the base. There are a few striking elements that make the completed bike stand out, and there are a number of less obvious upgrades that make the bike truly special as well.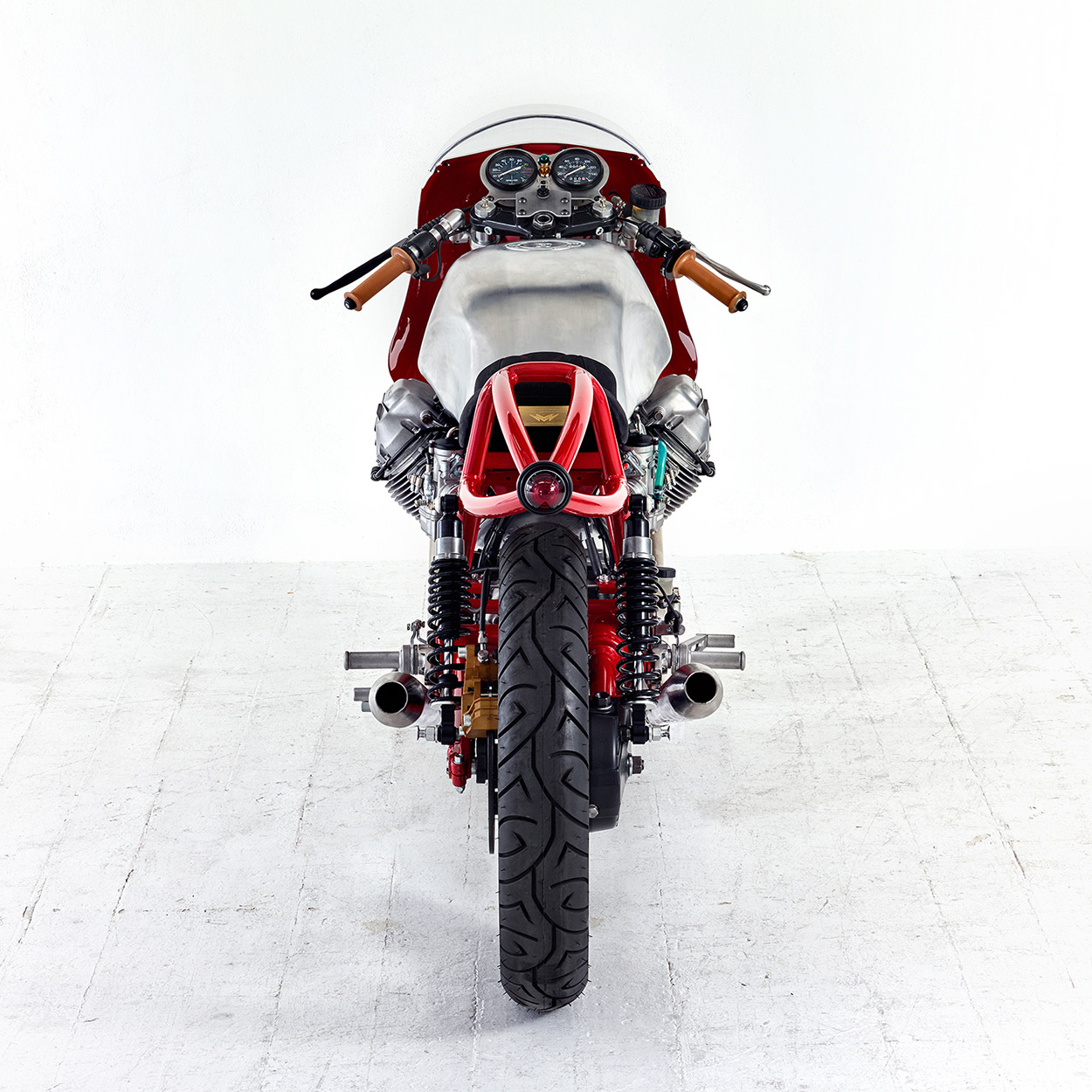 Getting the build started, the entire motorcycle, engine and gearbox were completely disassembled and vapor blasted prior to a forensic inspection of all original parts.
Bringing the Le Mans' suspension up-to-date, new internals and cartridges were installed in the original front forks. The rear shocks were swapped out for a new set of Hagons, and the original, refurbished wheels were wrapped in Pirelli Sport Demons.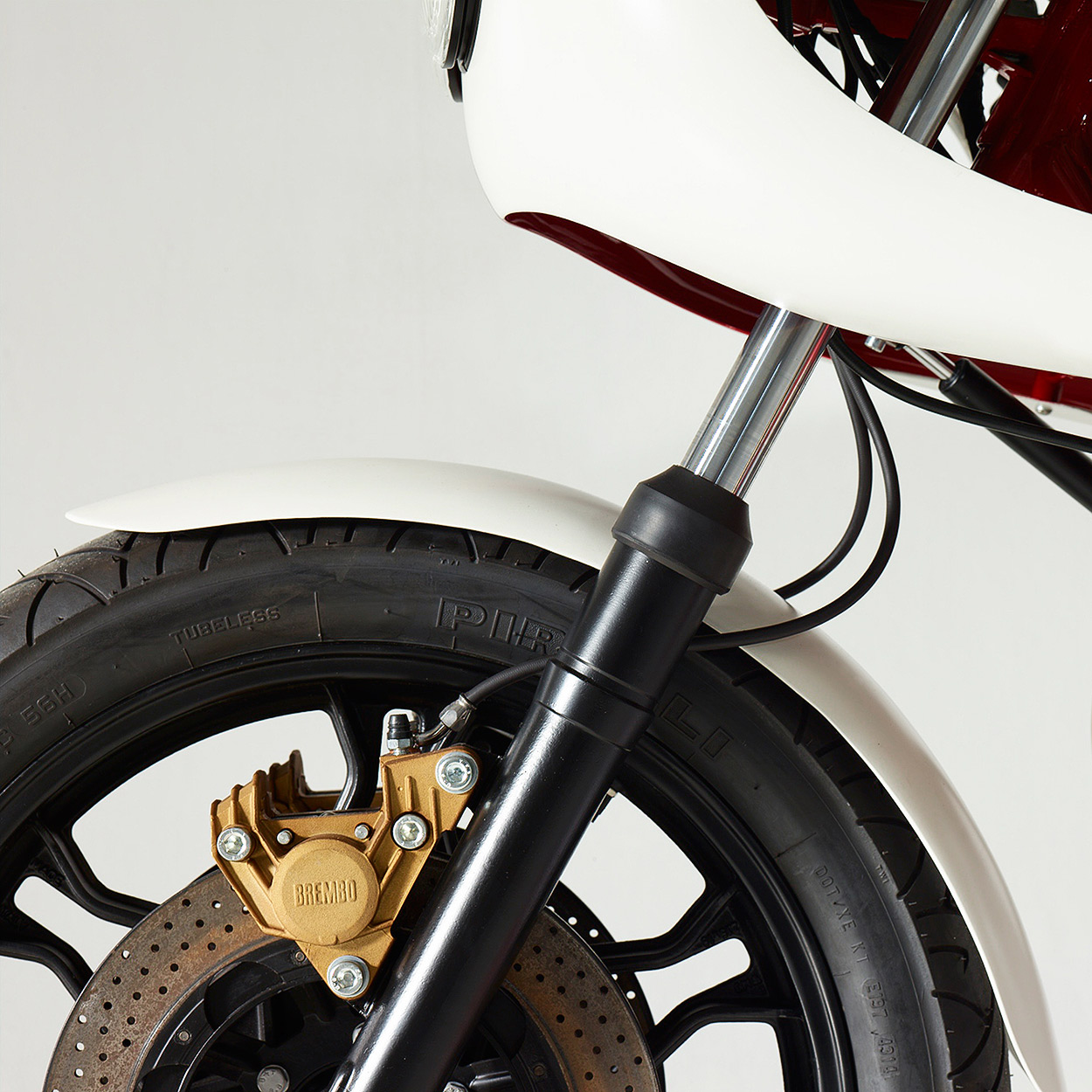 The original instrumentation has been completely restored and housed in a bespoke dash, incorporating 1940 Merlin Spitfire aviation warning lights and main switch. How cool is that?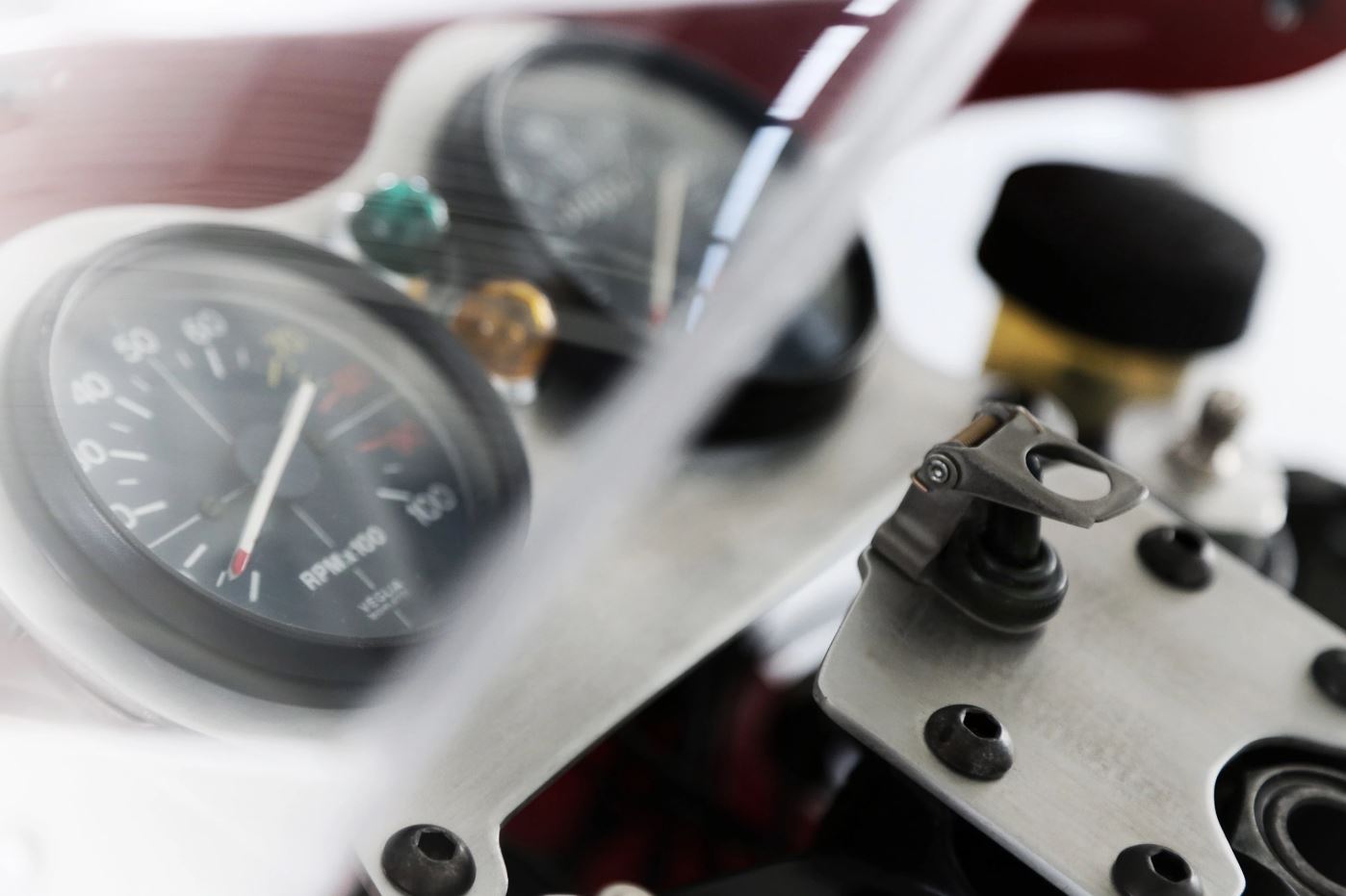 The frame has been delugged & "airtailed" – an idea proposed by the client – to provide a refined minimalism, ensuring all electrical components are hidden from view.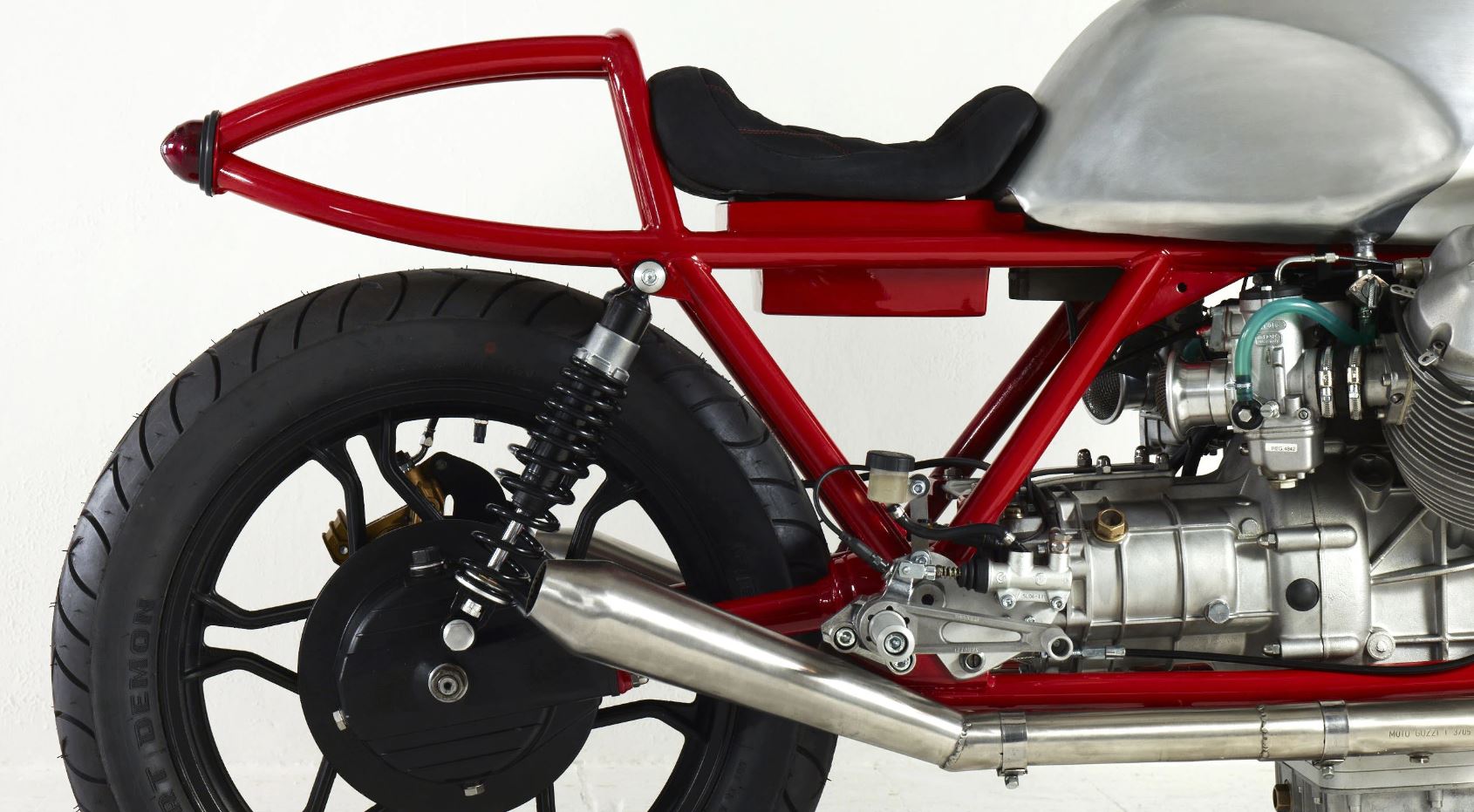 The completed 950cc engine features a polished, lightened and balanced crankshaft, in-house gas flowed cylinder heads and all-new valves.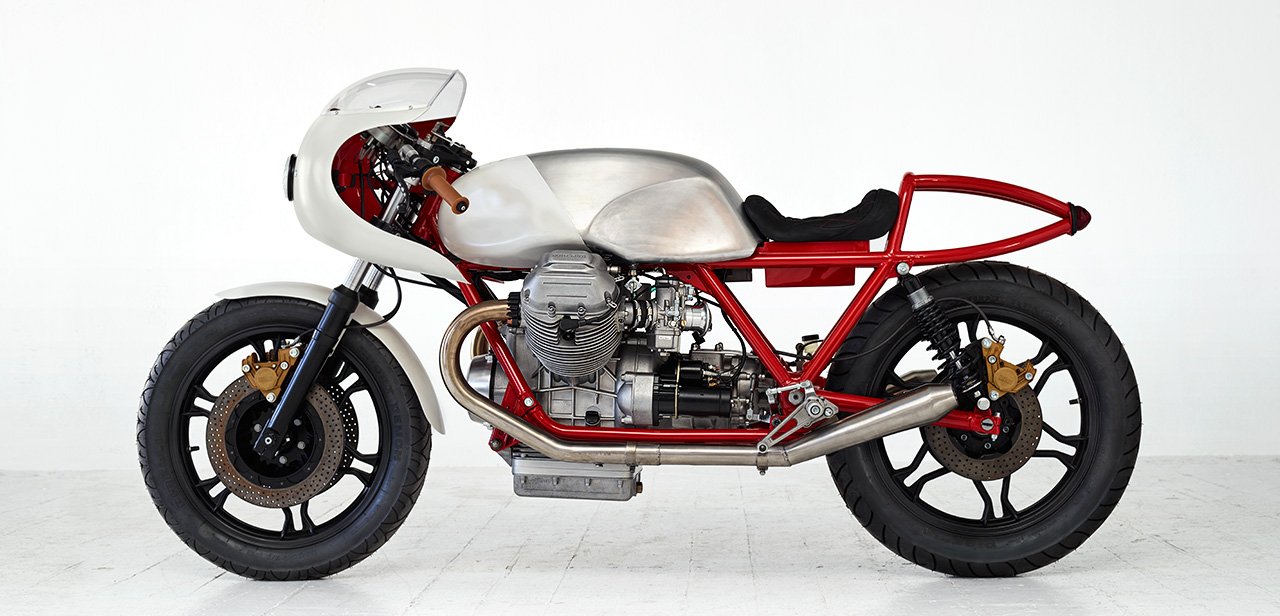 The motor now breathes through a pair of 40mm Dellorto carbs with accelerator pumps. A lightweight R.A.M. clutch and flywheel were also installed.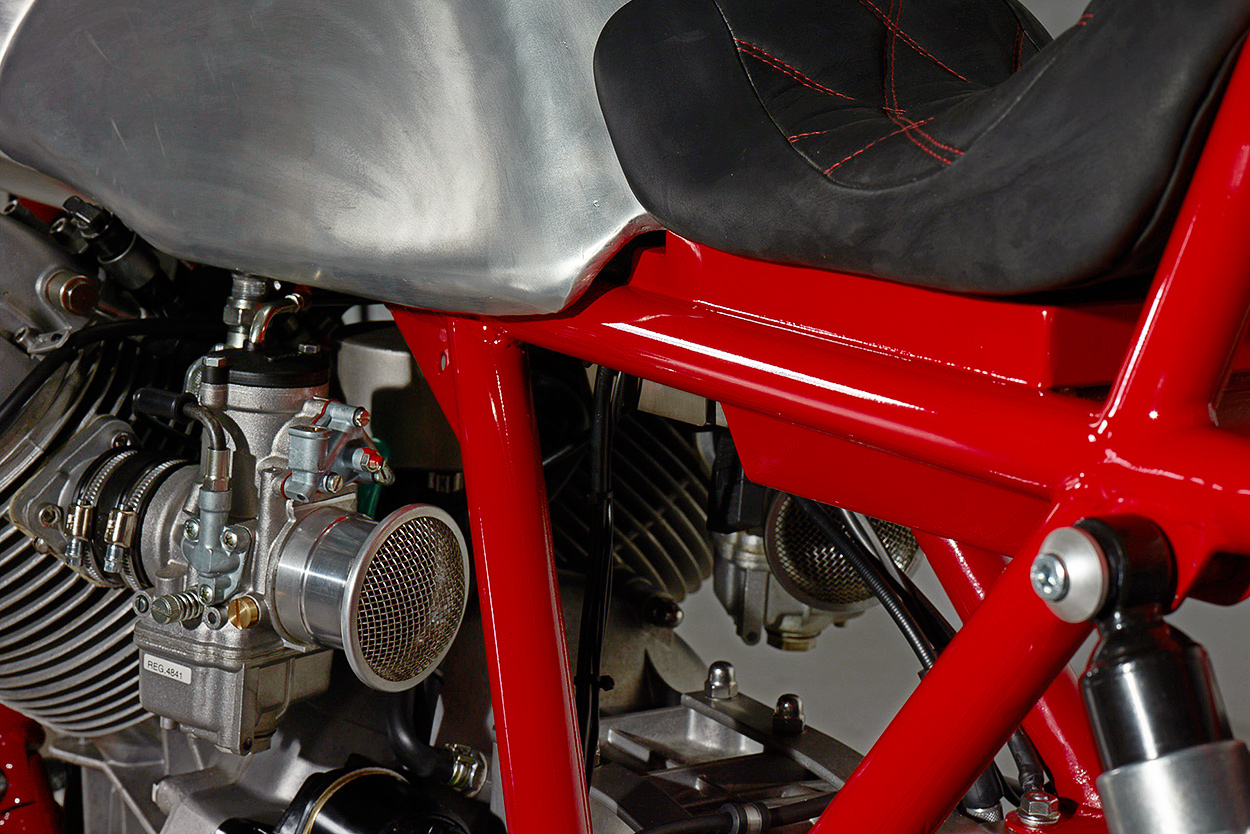 On the bars, drastically reduced switchgear is made possible with their in-house custom loom utilizing an M-Unit control box.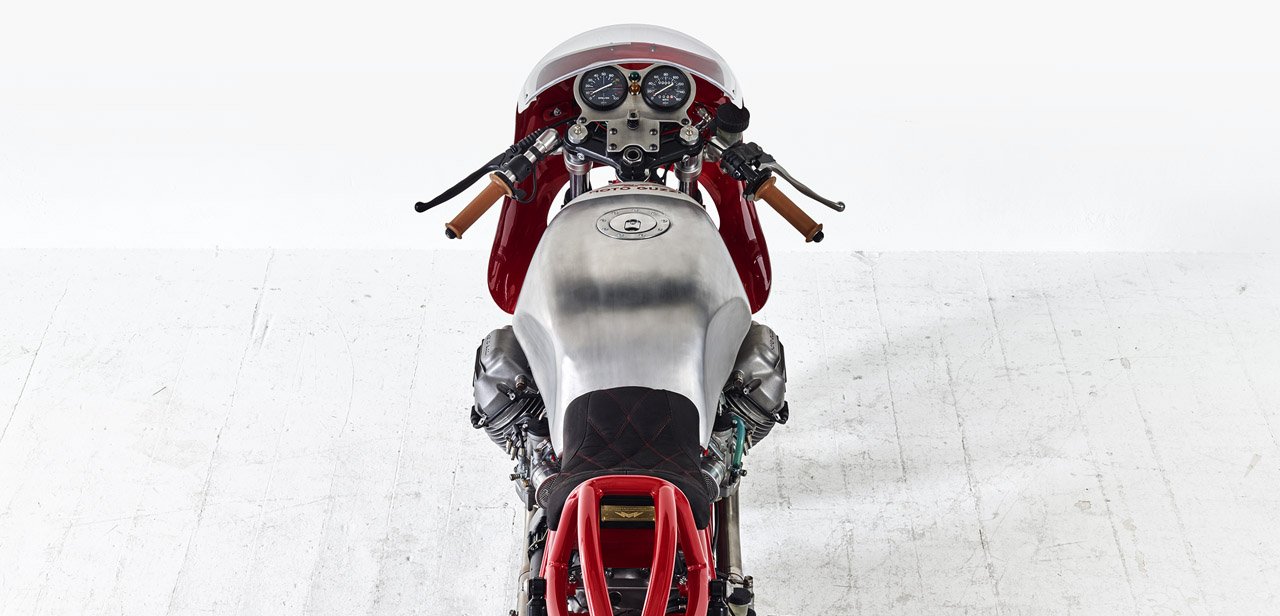 Precision paintwork is in Italian Red gloss and a satin finish Old English white, with a hand painted Moto Guzzi logo. There just something so striking about the combo of raw steel and gloss paint.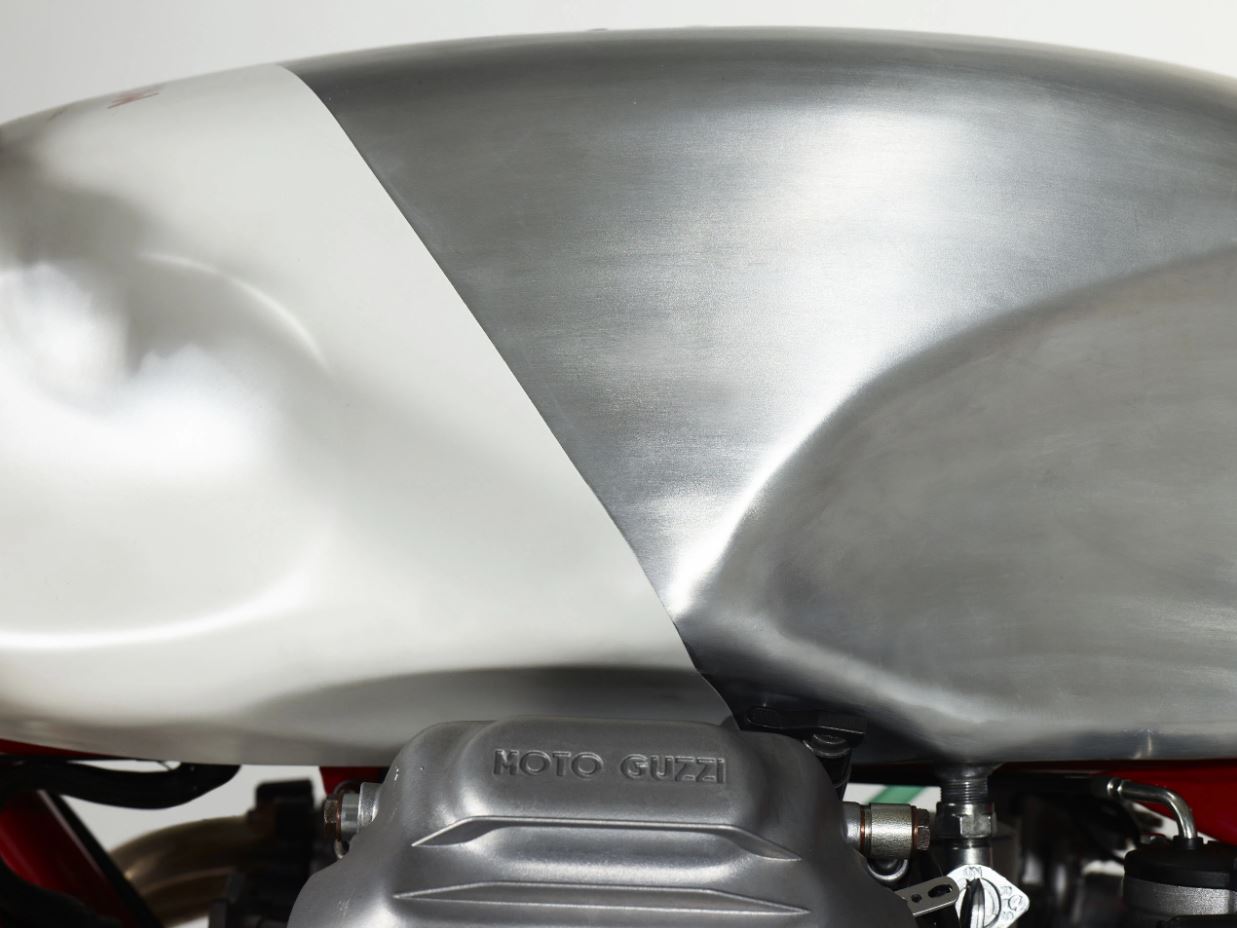 The result of all of their hard work is a stunning Guzzi café racer. This is surely a bike we'd want in our garage. What about you?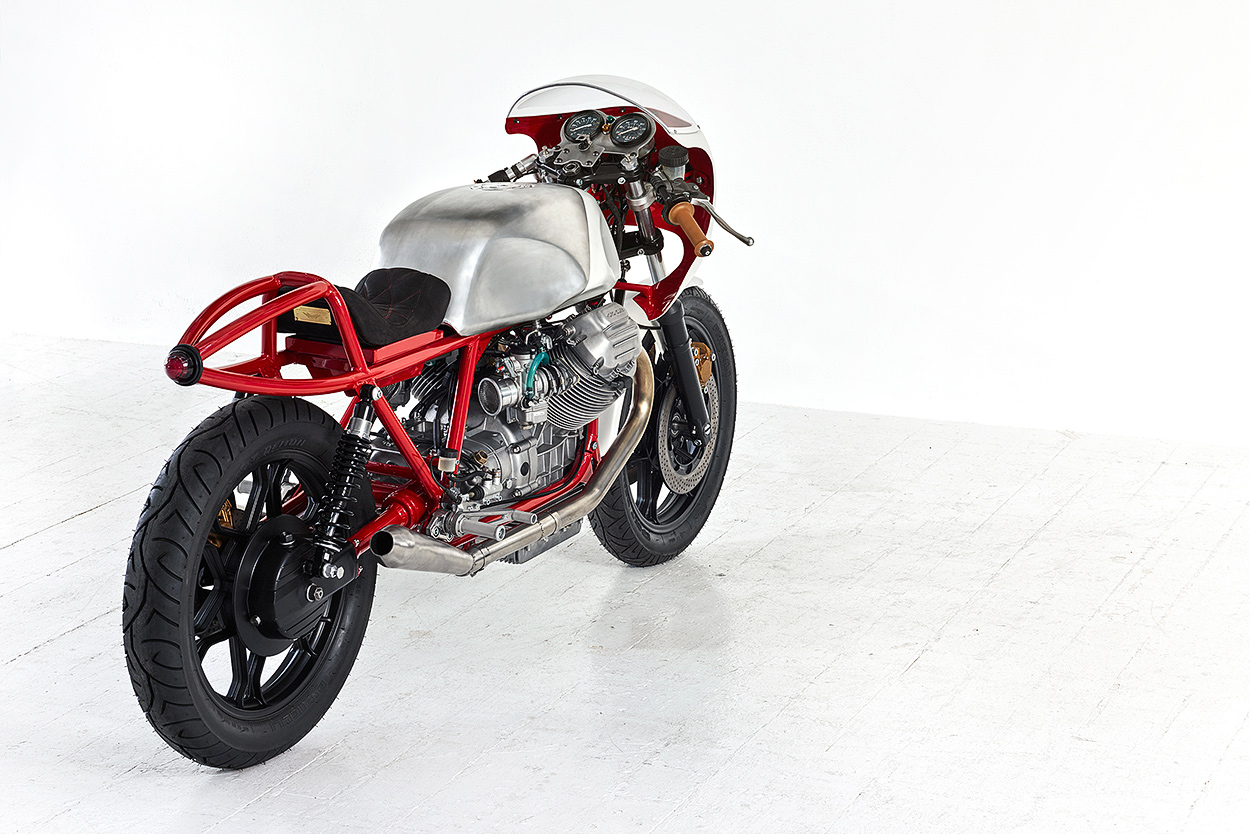 Death Machines Of London: Online | Facebook | Instagram
Photos by James Hilton and David Clerihew