A Harley cafe racer by Deus Customs
Words and images from Deus
Introducing the 21st build to come out of Woolie's Workshop, the Deus Ex Machina Bel Air 1200 Framer.
This motorcycle was built by Michael Woolaway for a customer who requested a bike similar to The American, one of the first creations to roll out of Woolie's Workshop in Venice Beach, California.
For Woolie, building a bike with a Harley motor is a significant undertaking, and taken with honor to the maker's American racing heritage, particularly the era of KRTTs on the road racing circuit.
This time around, Woolie was also inspired by another American icon: "I thought about what I loved about American Design, and it hit me. The 1957 Chevy Bel Air!" says Woolaway, having restored a few back in the day at his auto body shop in Hood River, Oregon.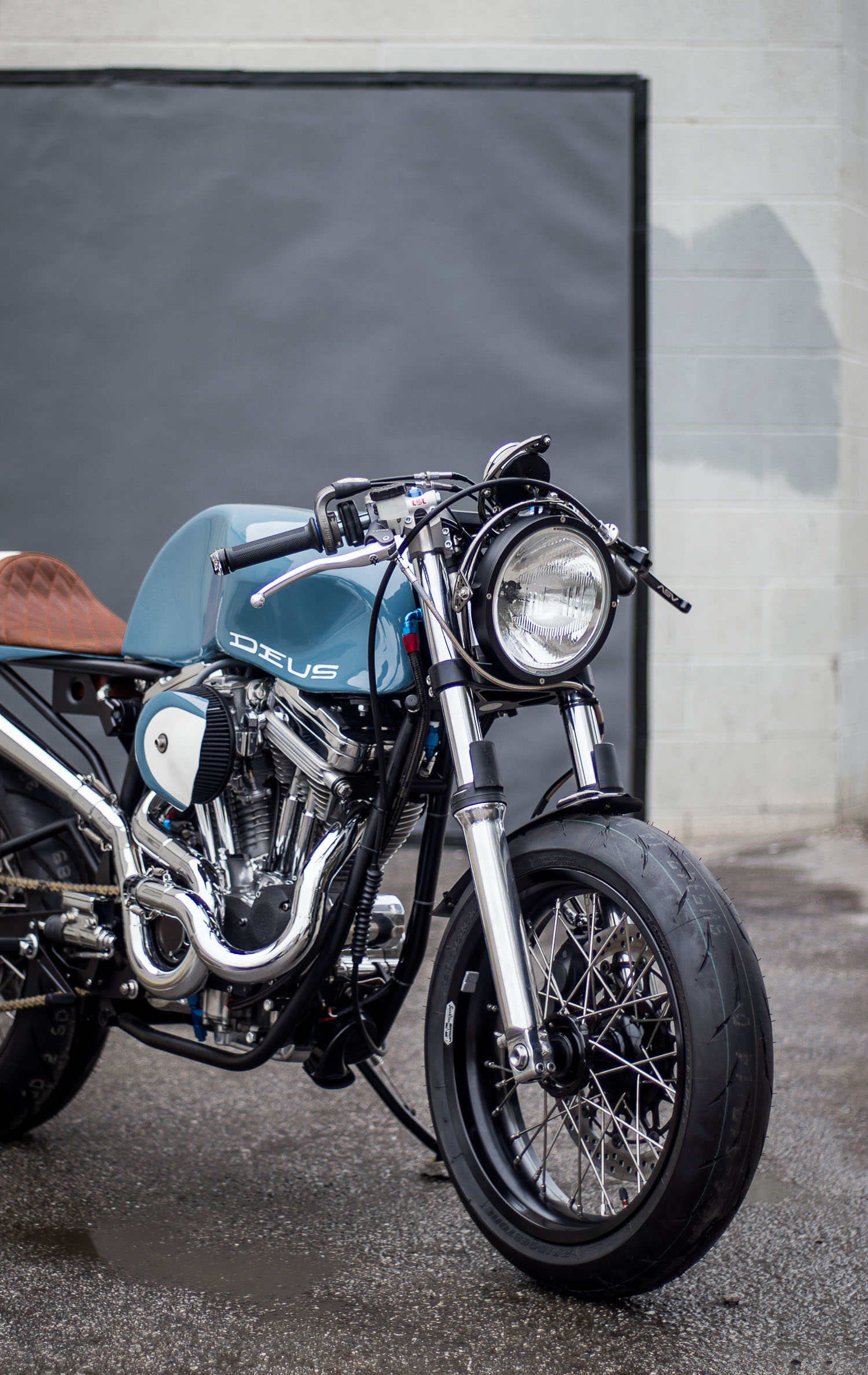 I thought about what I loved about American Design, and it hit me. The 1957 Chevy Bel Air!
The 50's style is evident in the fins in the seat cowl, hand-shaped by Woolie from aluminum. The tank is also a one-offer formed with the help of the english wheel, power hammer, and a healthy assortment of dollies and hammers, all eager to fulfill their purpose in the hands of the well-learned shaper.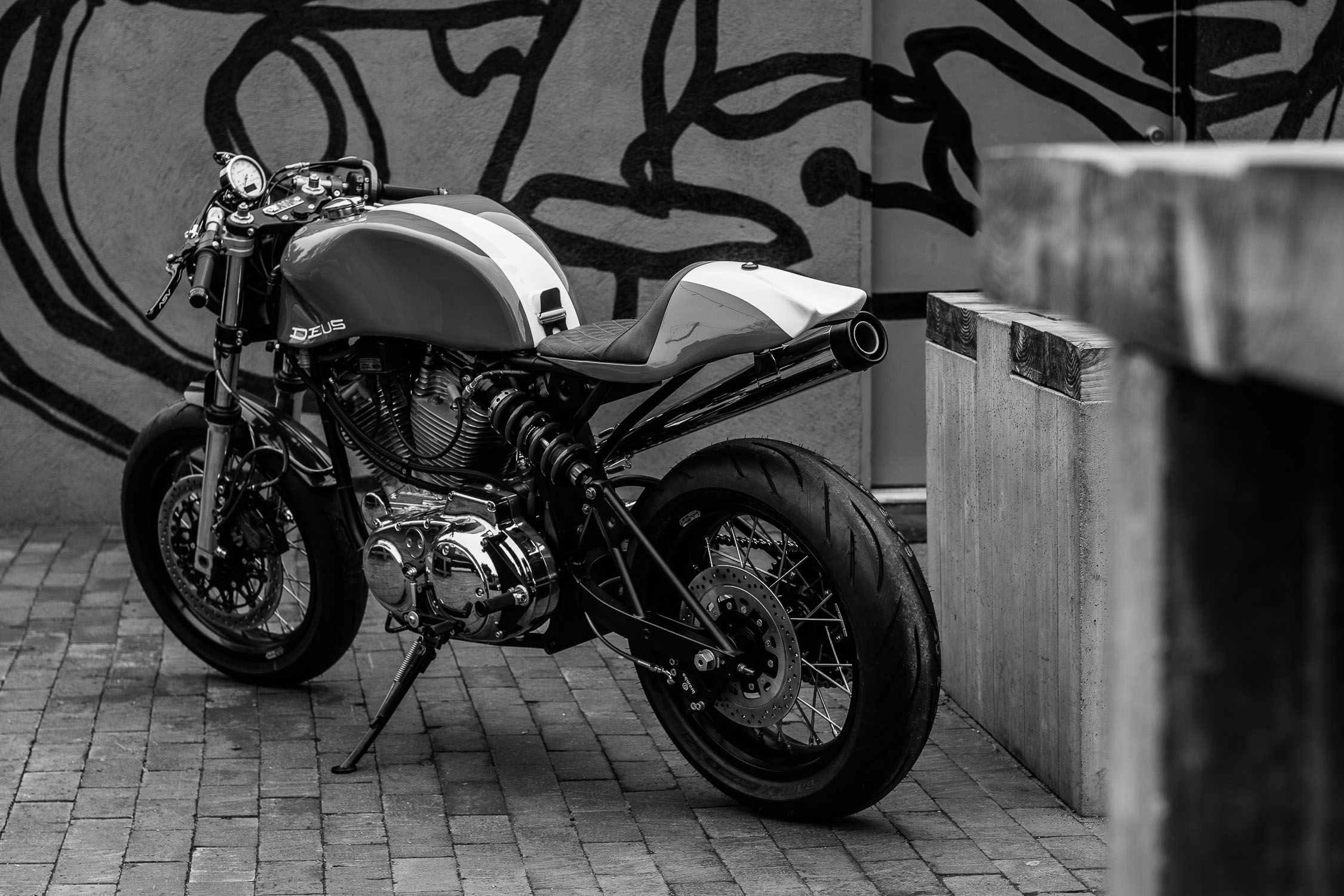 When it came to the paint, Woolie went down to Anaheim Rod and Custom with a vague idea in mind and worked side-by-side with Matt until they concocted the perfect mix.
"I've found it so much easier to mix colors in person as you can control it and you are never surprised with the outcome." What he wanted and what he got turned out to be pretty darn spot on, a perfect reference to the golden era.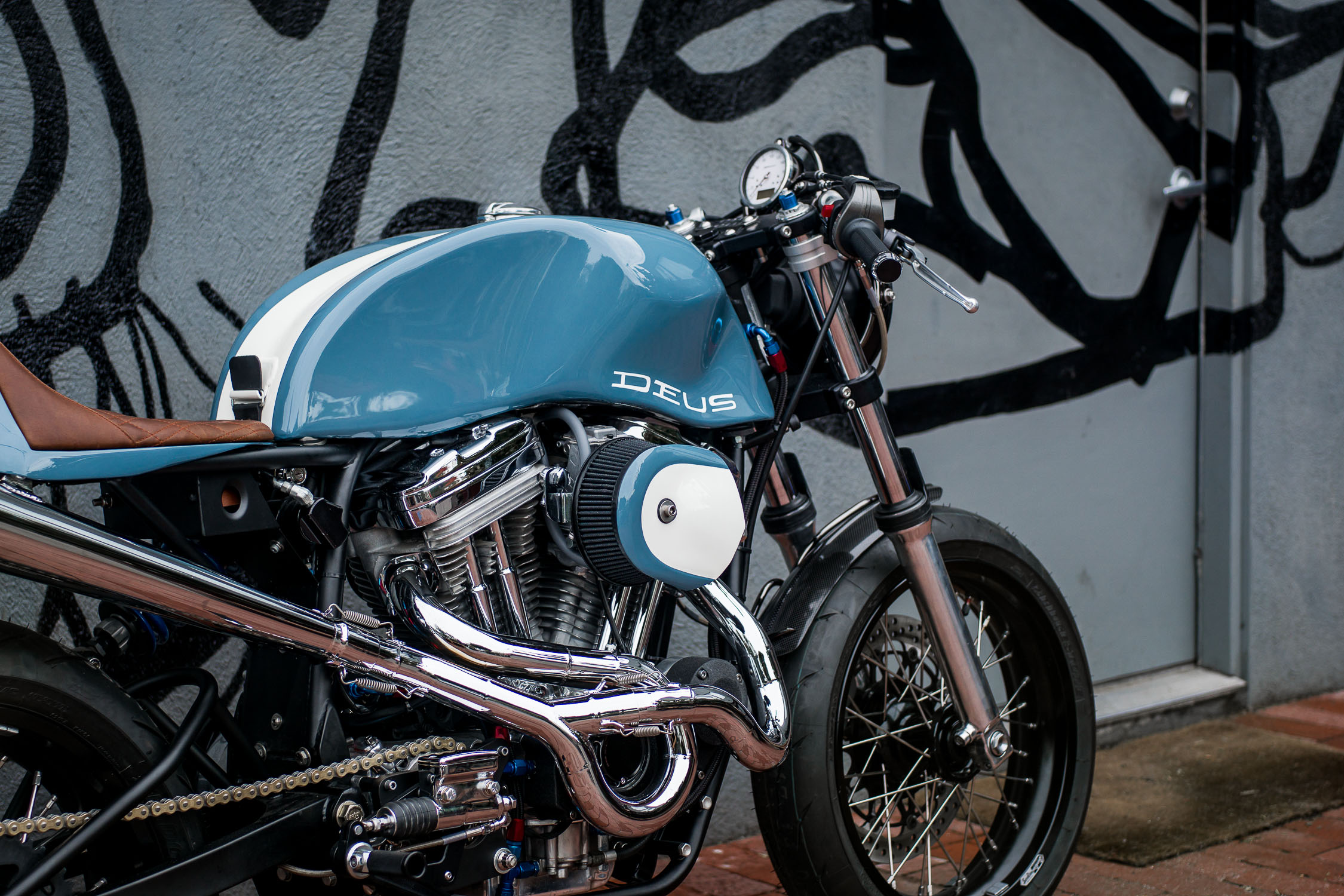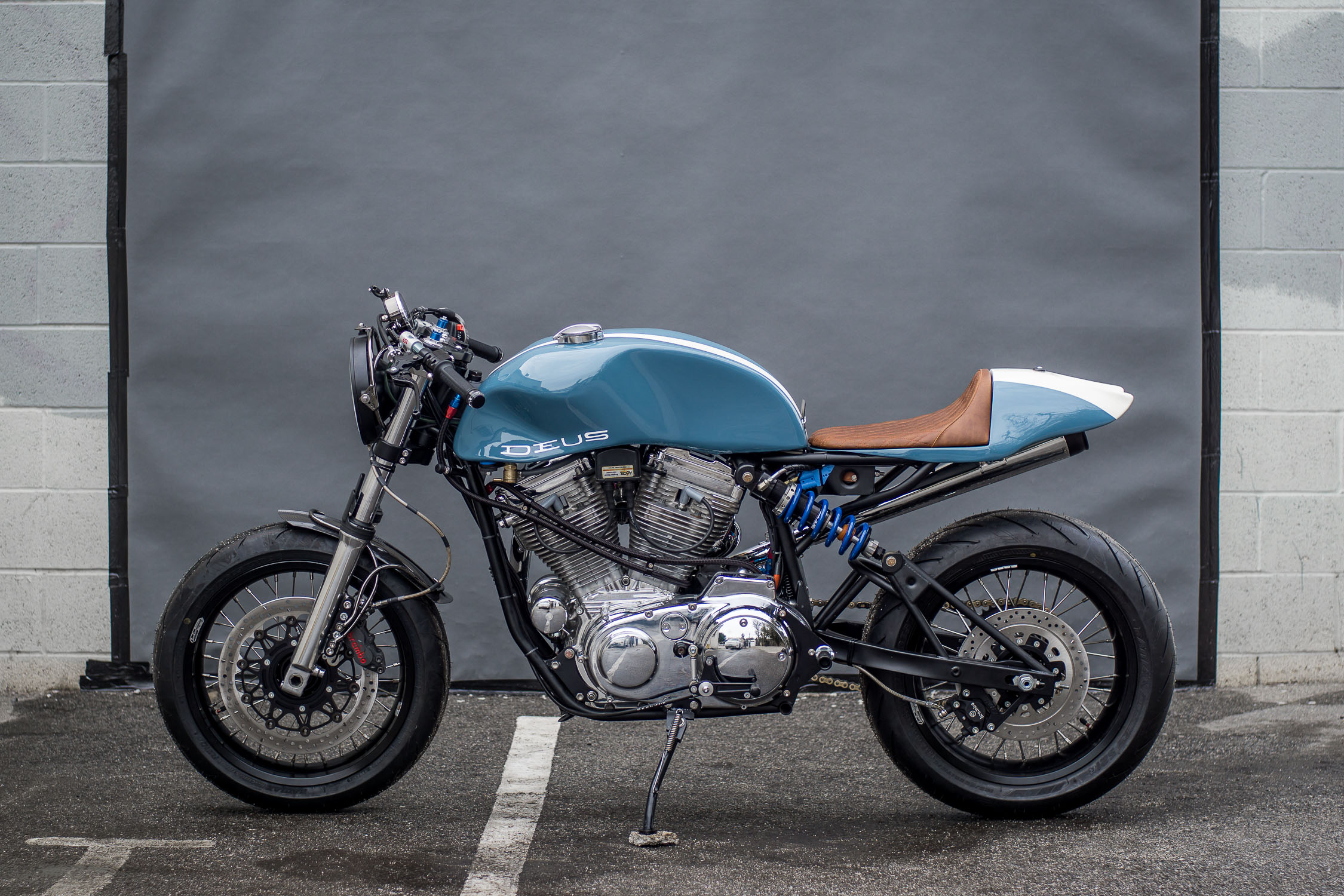 The chromoly frame features an internal dual oil feed system and accommodates an asymmetrical monoshock.  And not only is it significantly lighter than than stock, it is also much stiffer with road-racing geometry for high-speed straight-line stability and responsive handling in the corners.
Close your eyes and you might just mistake yourself astride a small track bike, but don't forget to open your eyes when you roll open the throttle lest you whip yourself into outer space. Yes, my friend, that would be a very powerful engine between your legs. 74 cubic inches of combustible American rocket power and generations of large family breeding.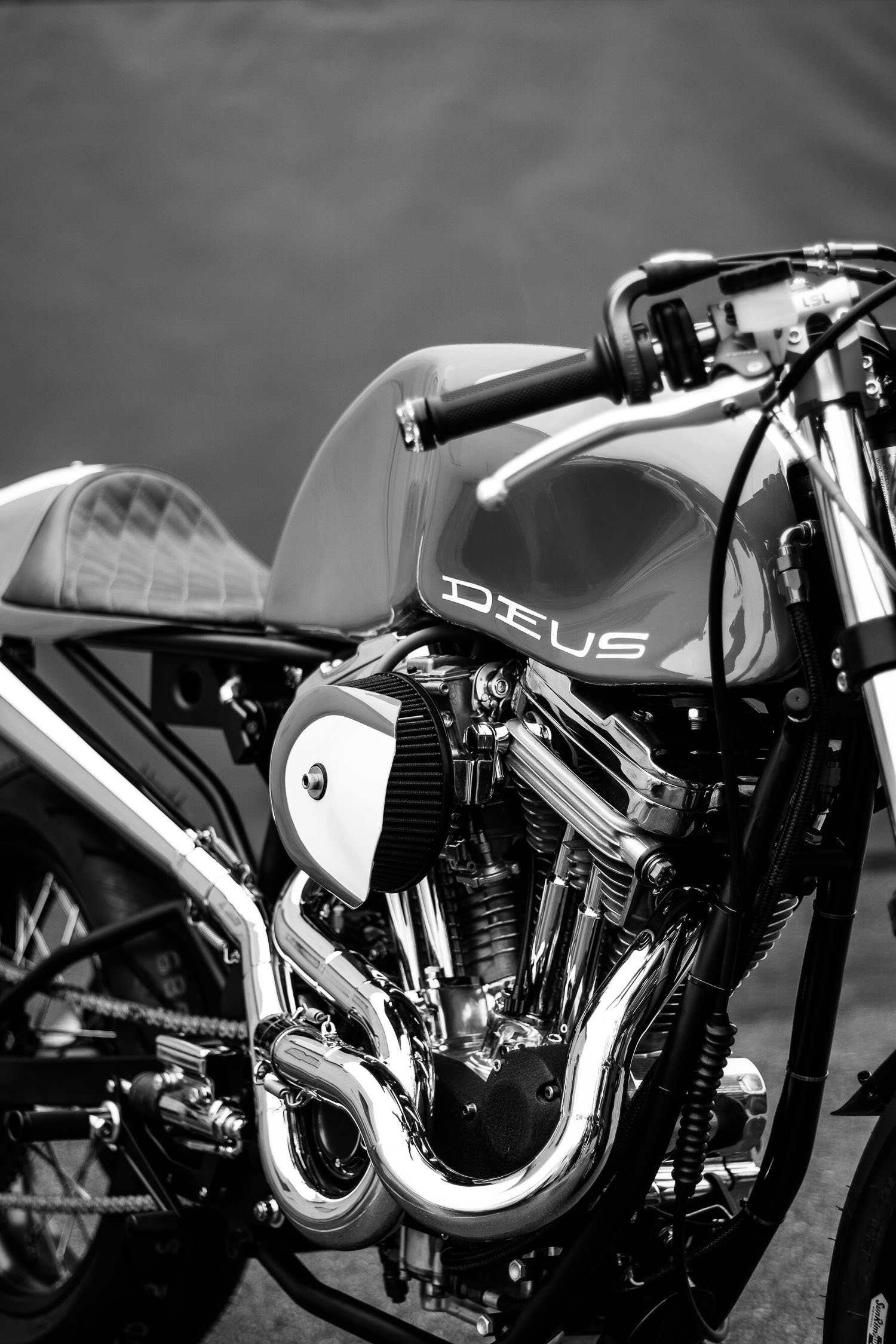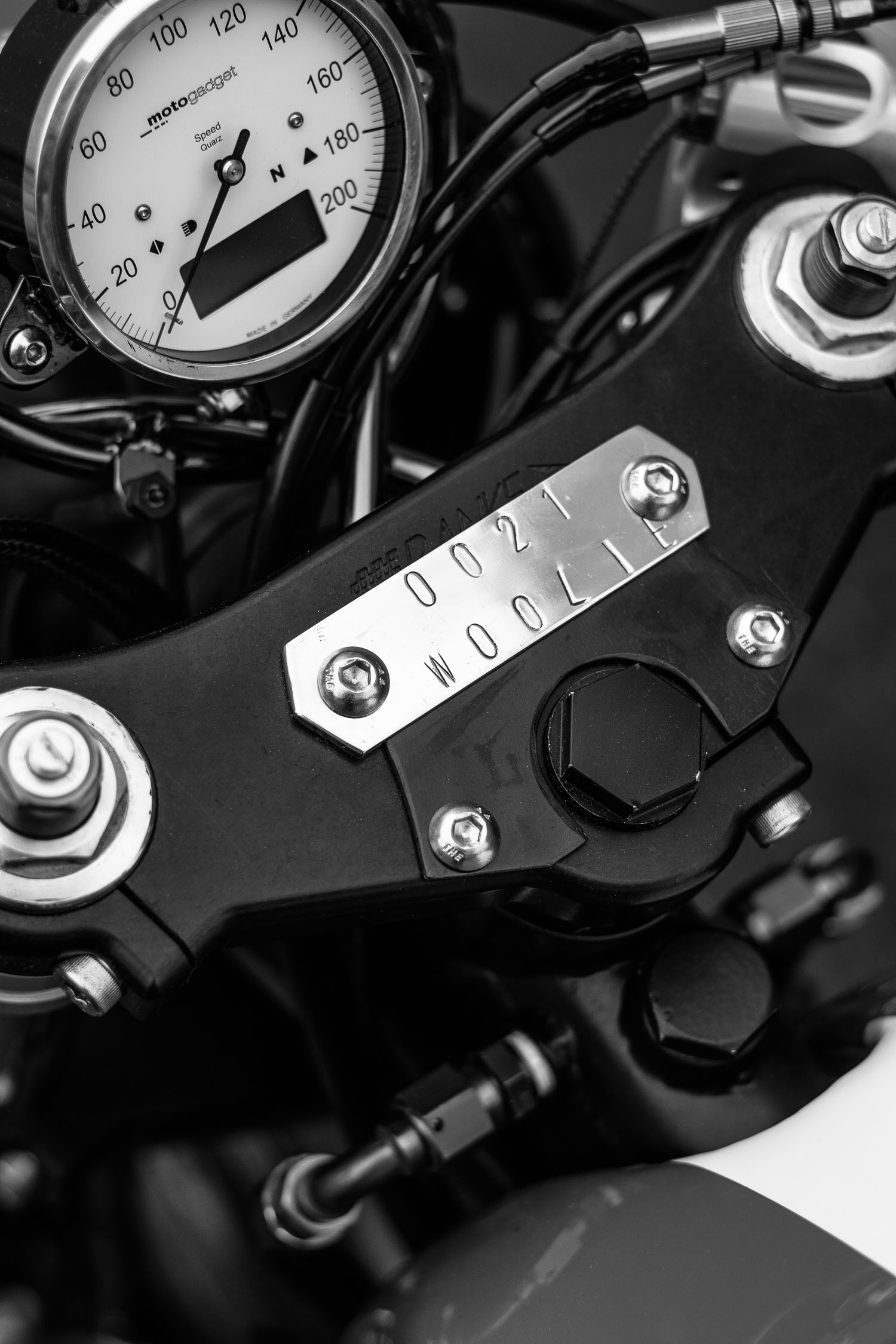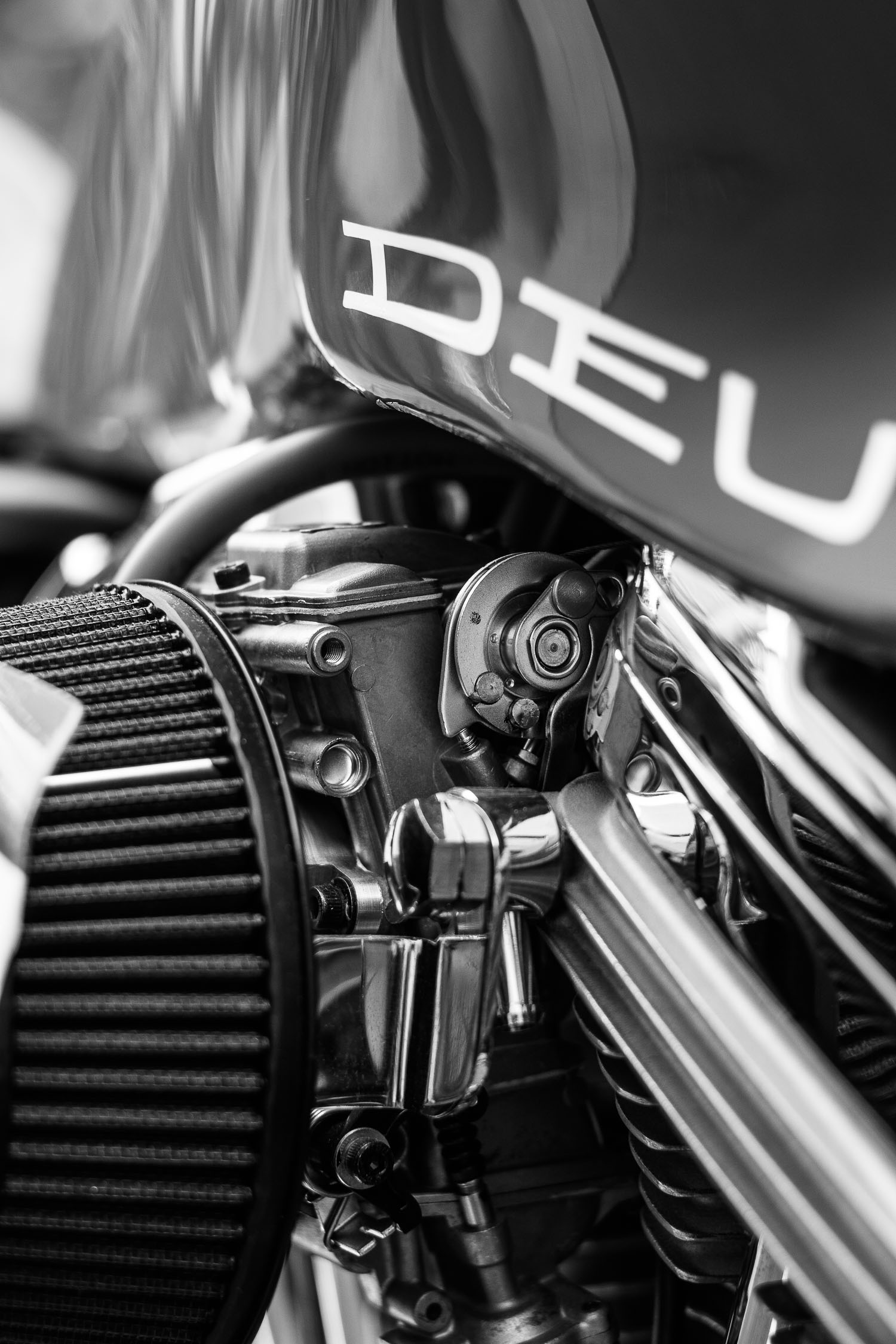 Specs:

1998 Harley Davidson Evolution 1200cc motor

Keihin FCR-39 carburetor

K&N Air filter

Daytona Twin Tec ignition system


Hand made Stainless steel chrome plated exhaust system



RaceTech rear shock built by Jimmy Wood at Moto Station

R6 forks redone by Jimmy Wood

Rad Engineering hubs with Sun rims and spokes

Bridgestone tires

Brembo brakes with a Magura master cylinder

LSL Bars

Carbon Fiber front fender


Motogadget gauges
Deus Customs: Web | Facebook | Instagram | Woolie Insta