The American :: Harley Cafe by Deus America
After seeing The American in person at the Emporium of Postmodern Activities grand opening, we couldn't wait to see more.  Deus America had already put out their Venice SR500 (featured here) but this is the first full-blown custom build to come out of the 'Emporium'.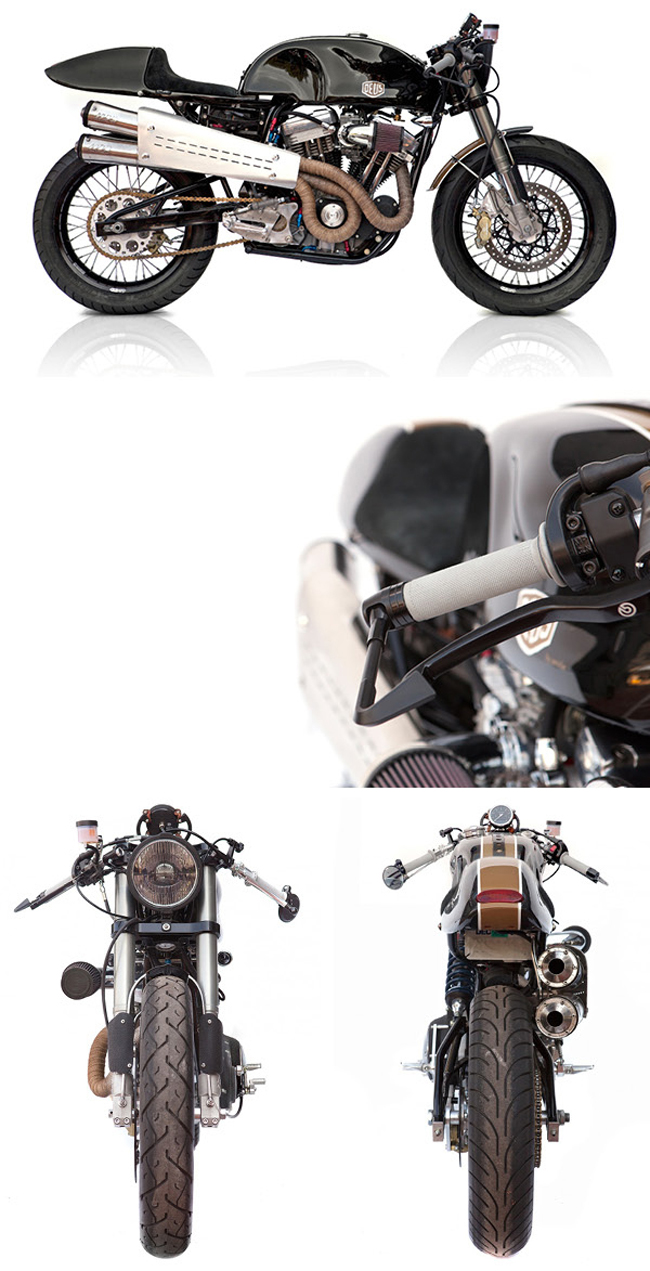 The project began as a personal project for their US Motorcycle Design Director, Michael Woolaway (aka Woolie).  Woolie's goal was to take the most famous American-made, mile-dirt-track chassis called the C&J Low Boy (the winning-most, mile-dirt-track chassis ever built) and convert it into a street legal café racer, using as many American parts as he could (hence the name, The American).  Every detail of this bike is carefully thought out and it is even more stunning in person.  More on the build here.