A Monster / SportClassic Medley
Like many of us, Rough Craft's Winston Yeh admits to having an affinity for the Ducati Monster since before he could legally ride a motorcycle. There is undoubtedly beauty in the simplicity of the trellis frame and the gas tank. Stripped down. No frills. All smiles. Having never owned one himself, when Yeh got the freedom to choose the base model for his recent custom project, he snagged a Monster 1200 S and never looked back.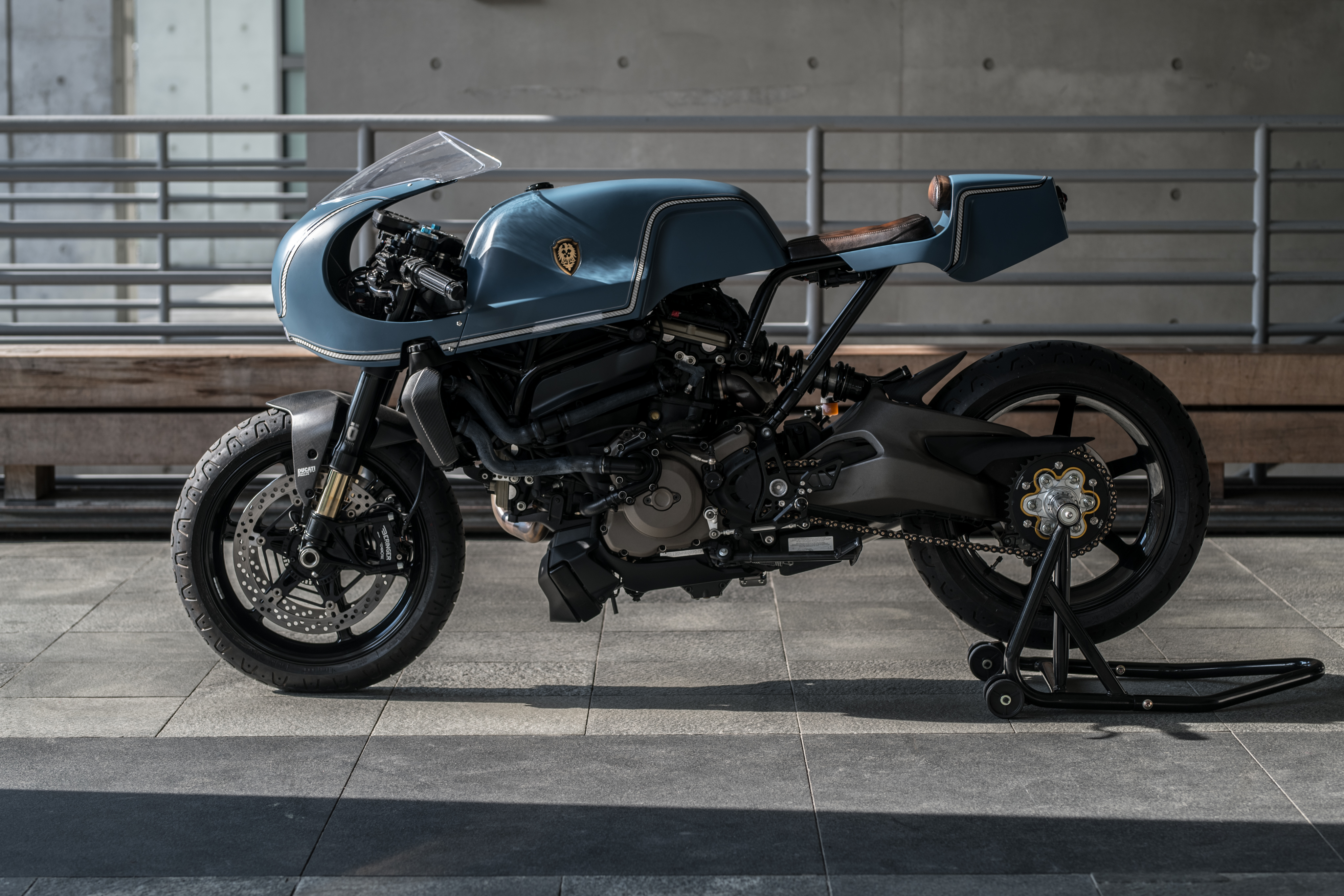 I've been a secret Monster fan since I can remember. Before I was legal to ride a bike, I saw pictures of Ducati Monster all over books and magazines, to me, that sexy trellis frame with narrow L-twin motor has the ultimate street bike look.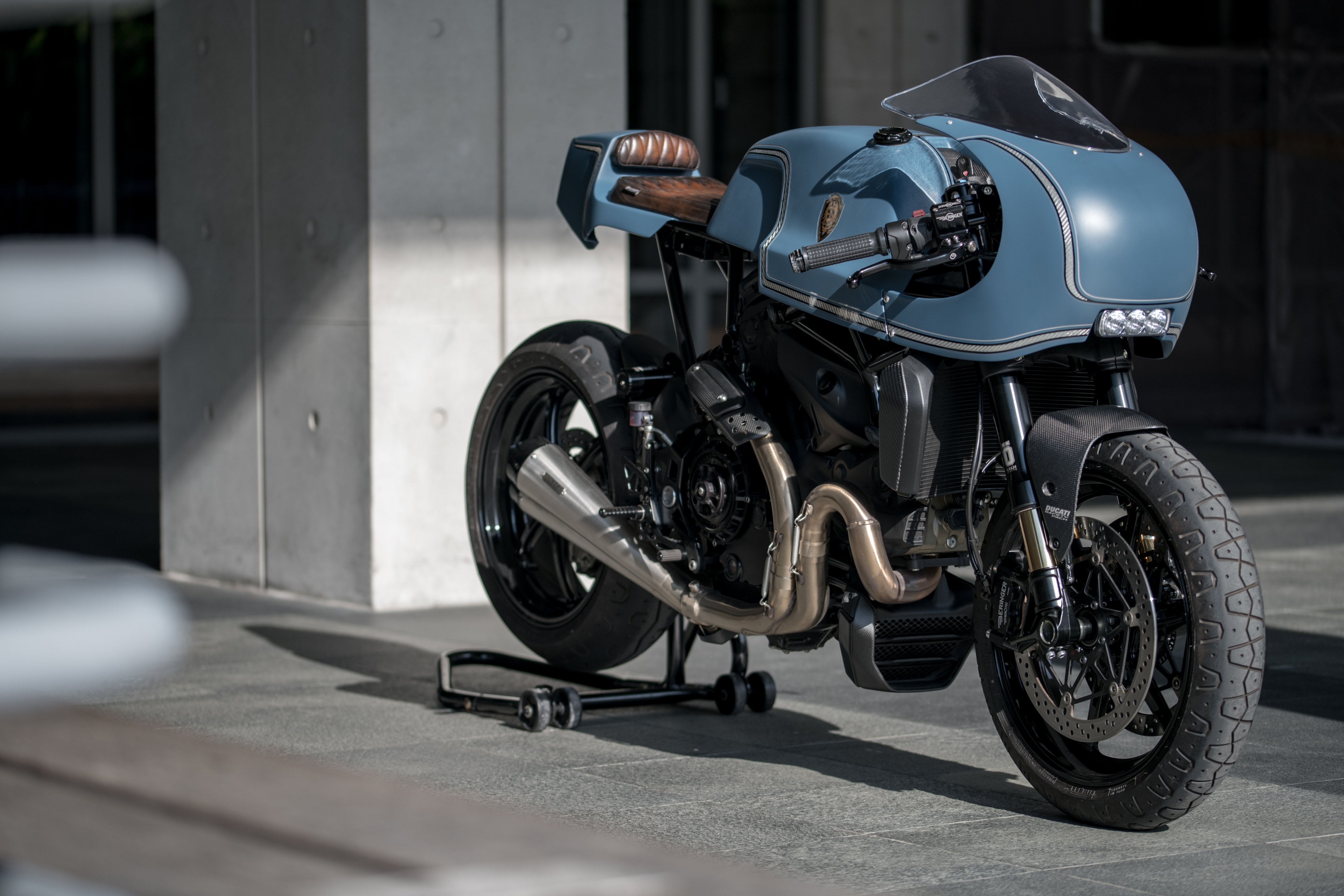 So, what do you do when your customer gives you the full freedom of which bike to buy and whatever direction to build? Yeh's decision was simple as he'd been studying the lines of the Monster for years. Winston feels that by rebuilding the subframe on the Monster 1200 S, he could take the bike in a number of different directions but the other bike that caught his eye was the SportClassic line, specifically the Paul Smart with the quarter fairing. The SportClassic models, especially the PS1000S (that's the Paul Smart version), have become collectables around the world. Winston's challenge to himself: to create that same kind of desire, on a one-off build.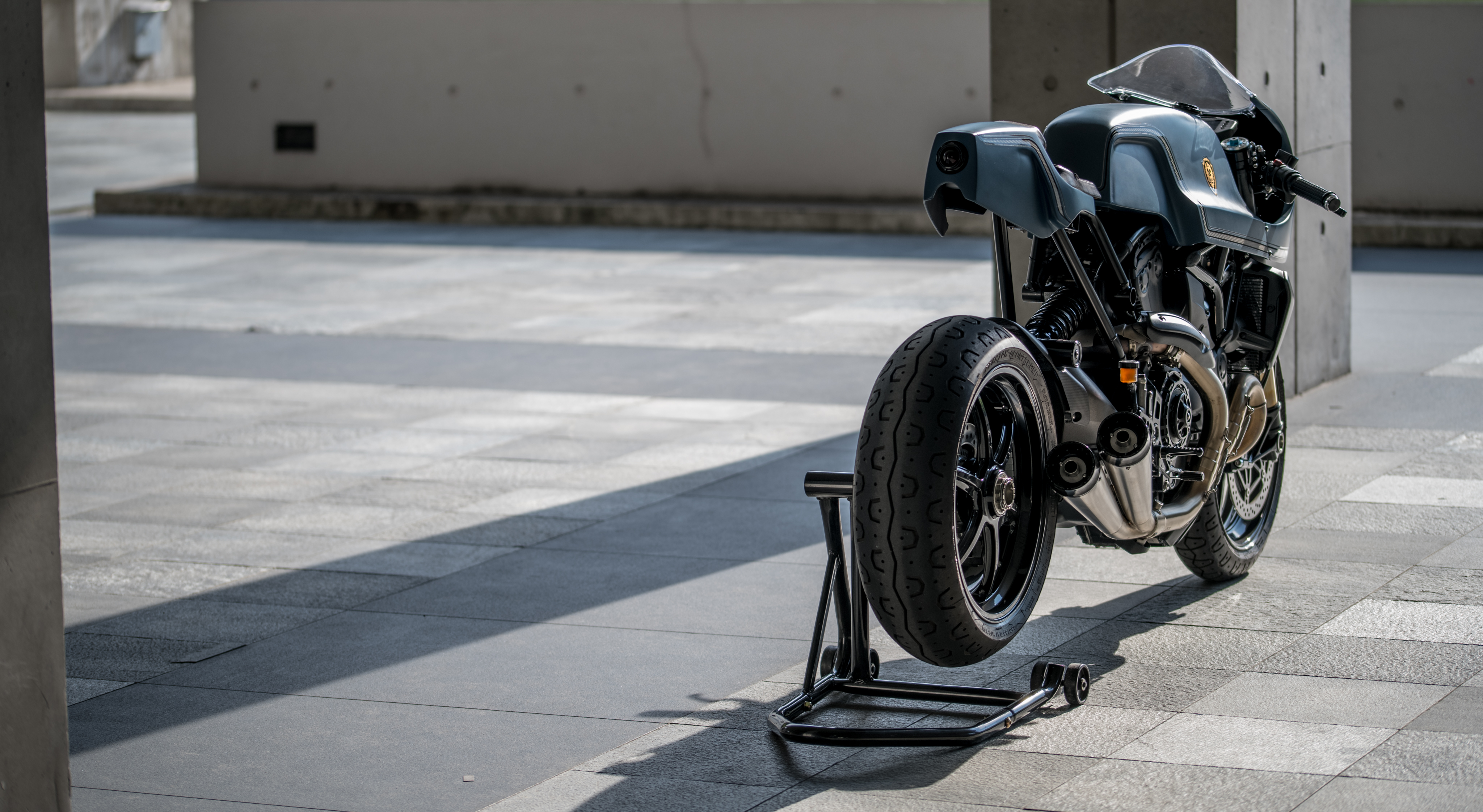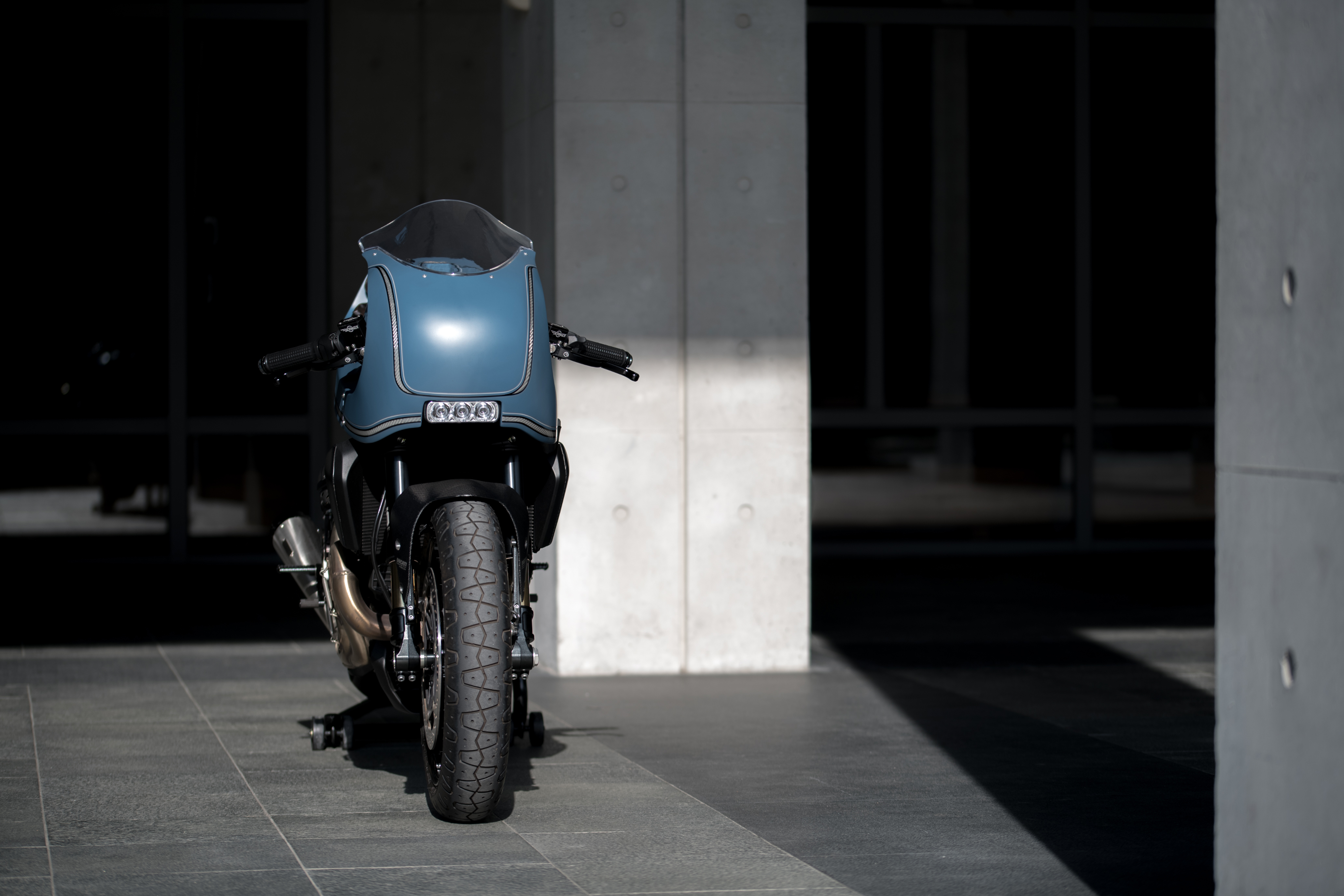 What's cool about his design direction to us, is even with the SportClassic influence, he didn't over emulate the look. Clearly some style queues are there, but there are plenty of elements that stand out beyond the original SC design. The way the lines of the front quarter fairing blend into the lower lines of the tank. The unorthodox front headlight. The 90's style tail are a few elements that stand out. And who doesn't love some murdered out Ohlins?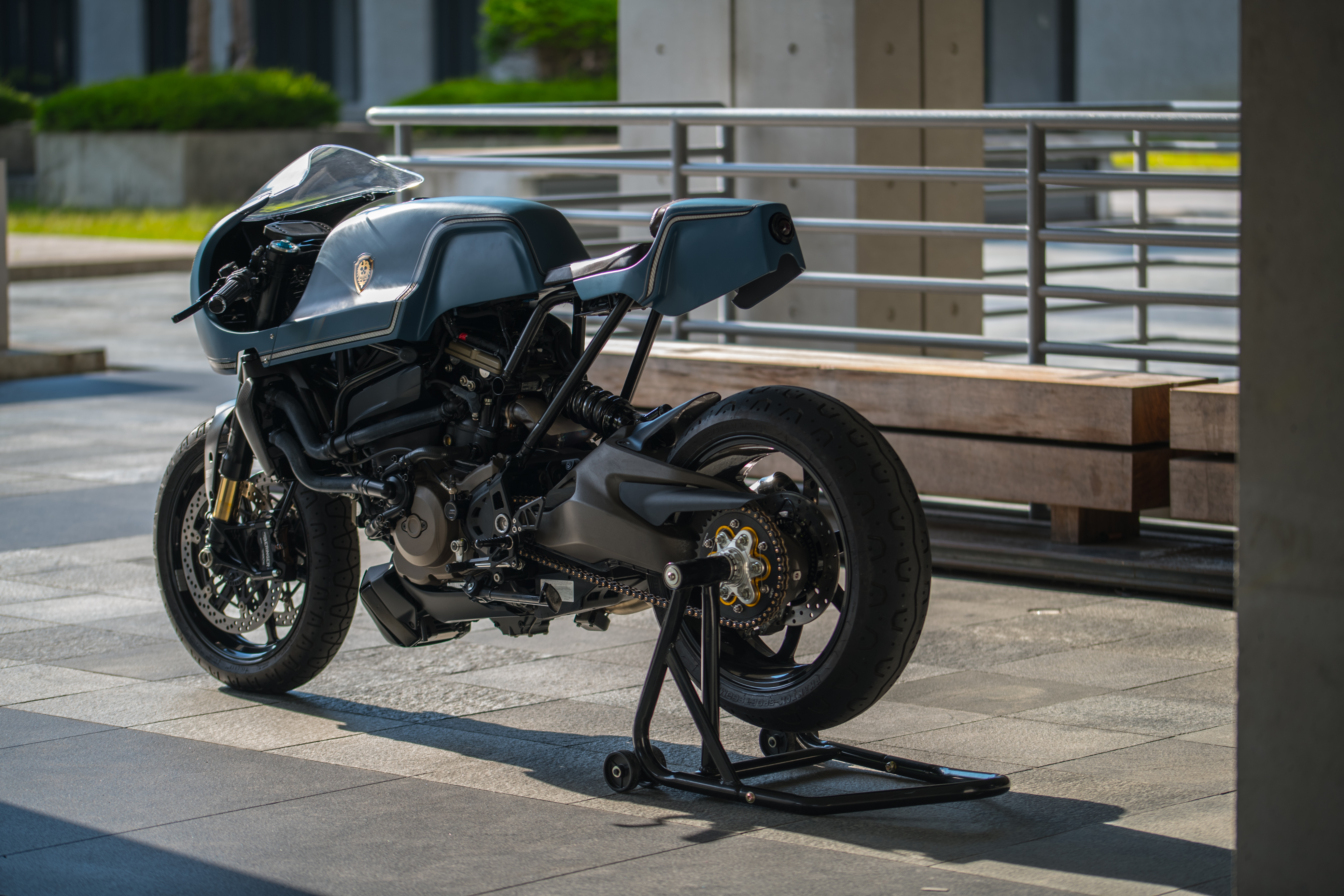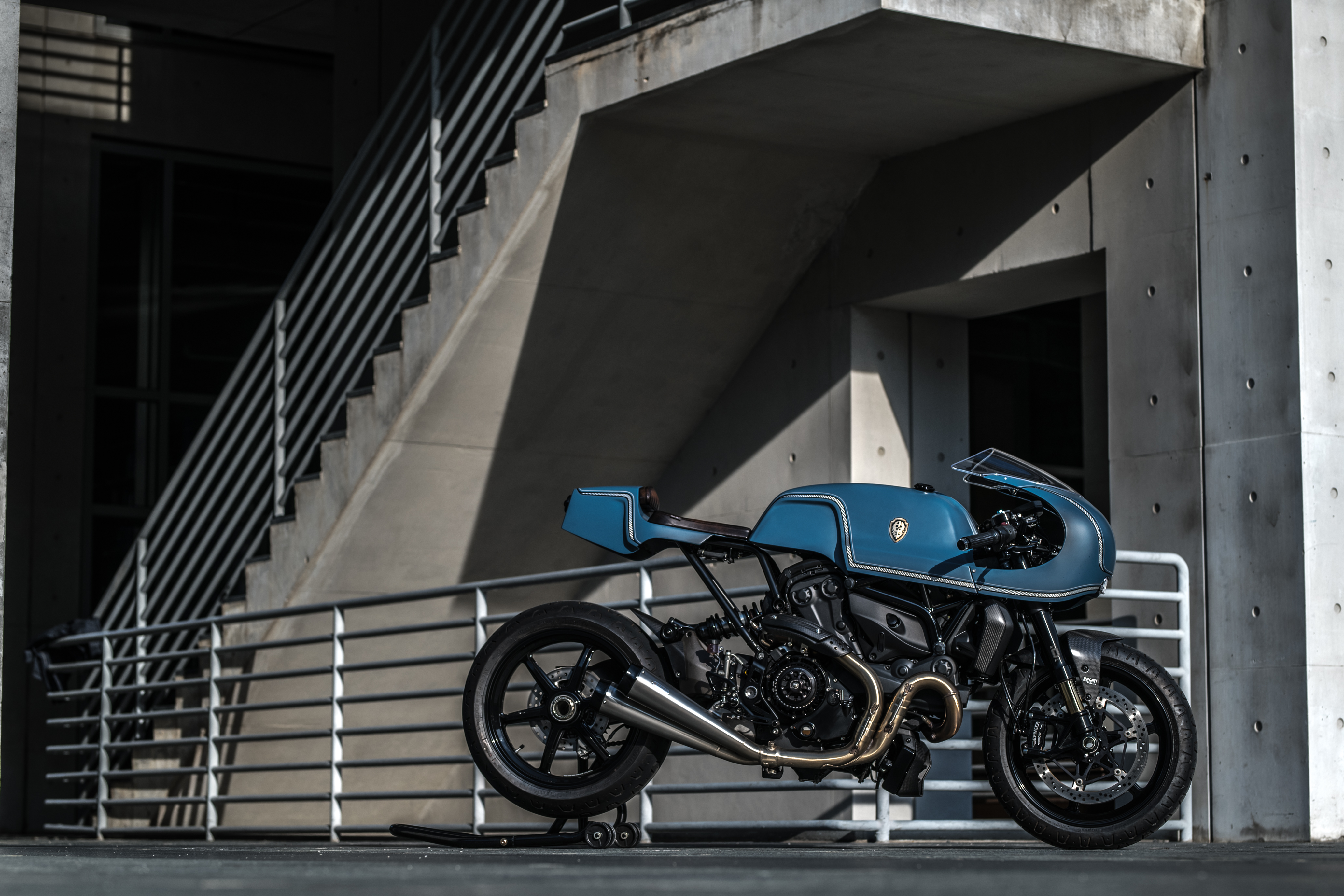 Don't ask me why I used blue, for some reason during the fabrication process, I just feel the color combo, with greyish matte blue, over silver fiber line instead of just silver leaf, plus Kingsman's hand dyed brown seat, to create that Italian classic look but with a modern twist.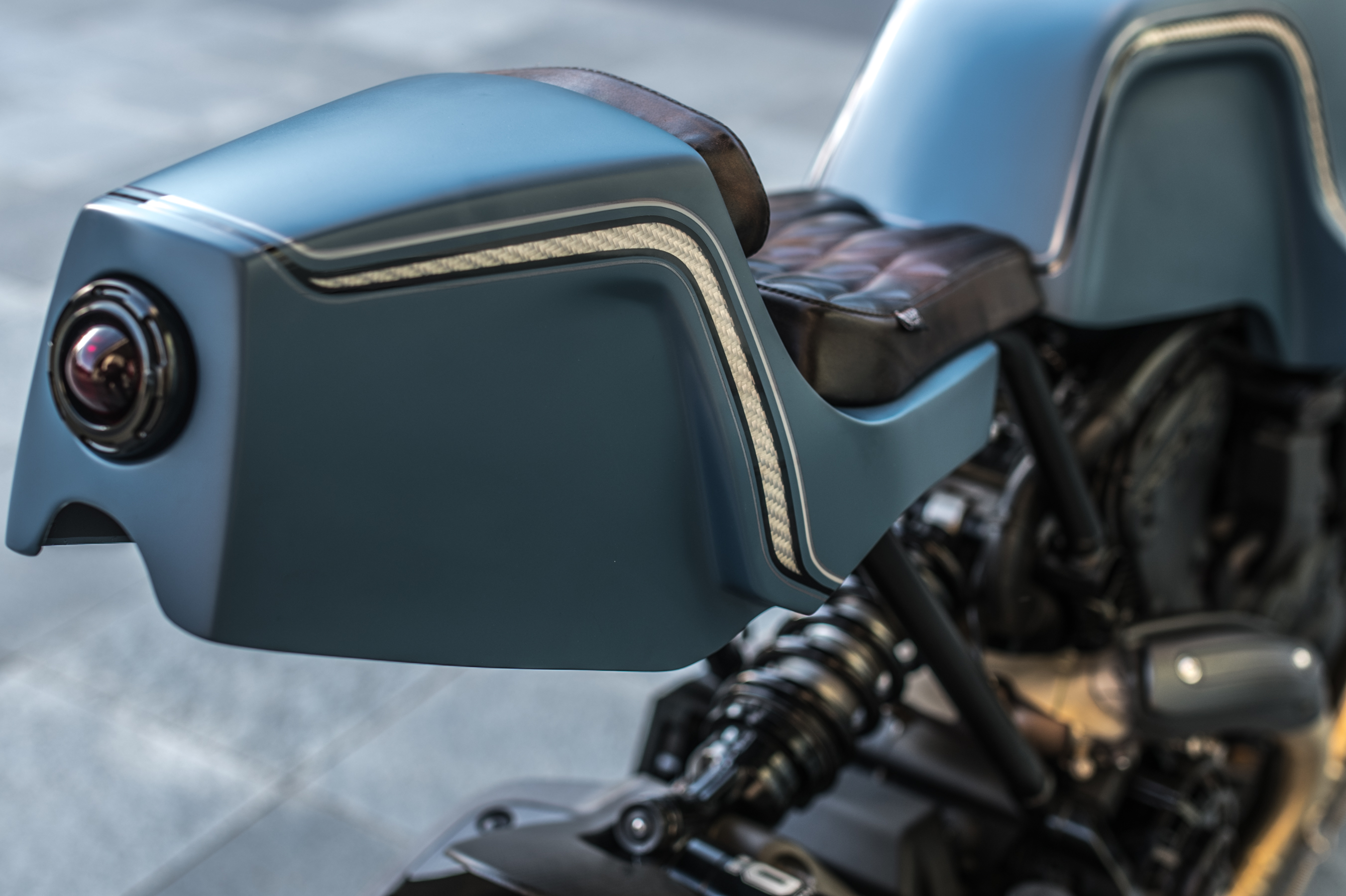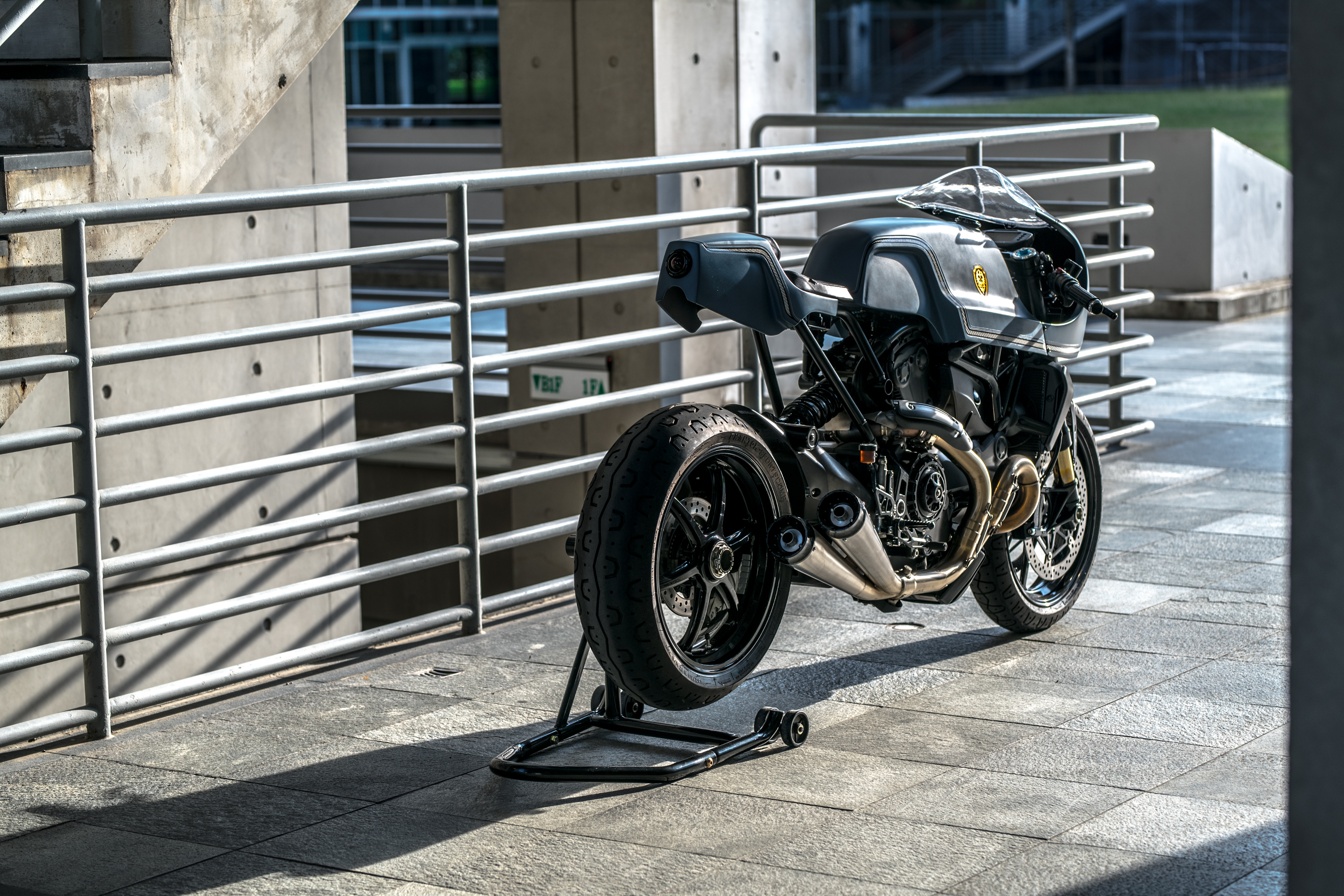 As with all Rough Craft builds, the attention to detail is amazing. RC bikes are always dripping in high quality parts and the Indigo Flyer is no exception. Ohlins suspension, Beringer brakes, Wukawa Industry wheels, Aella rearsets, Banei Racing mufflers with Rough Crafts end caps, CNC Racing carbon fenders and trim to name a few.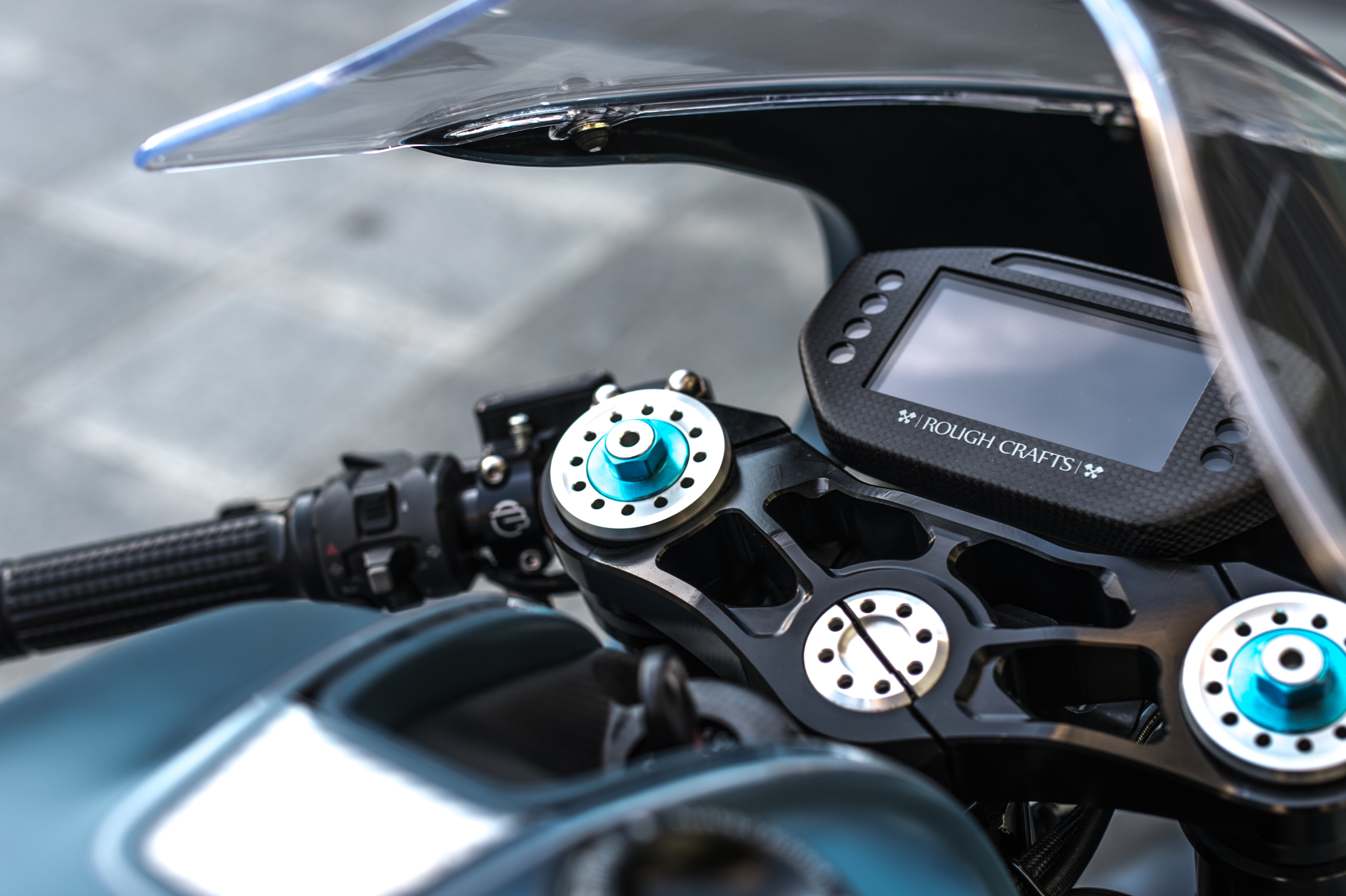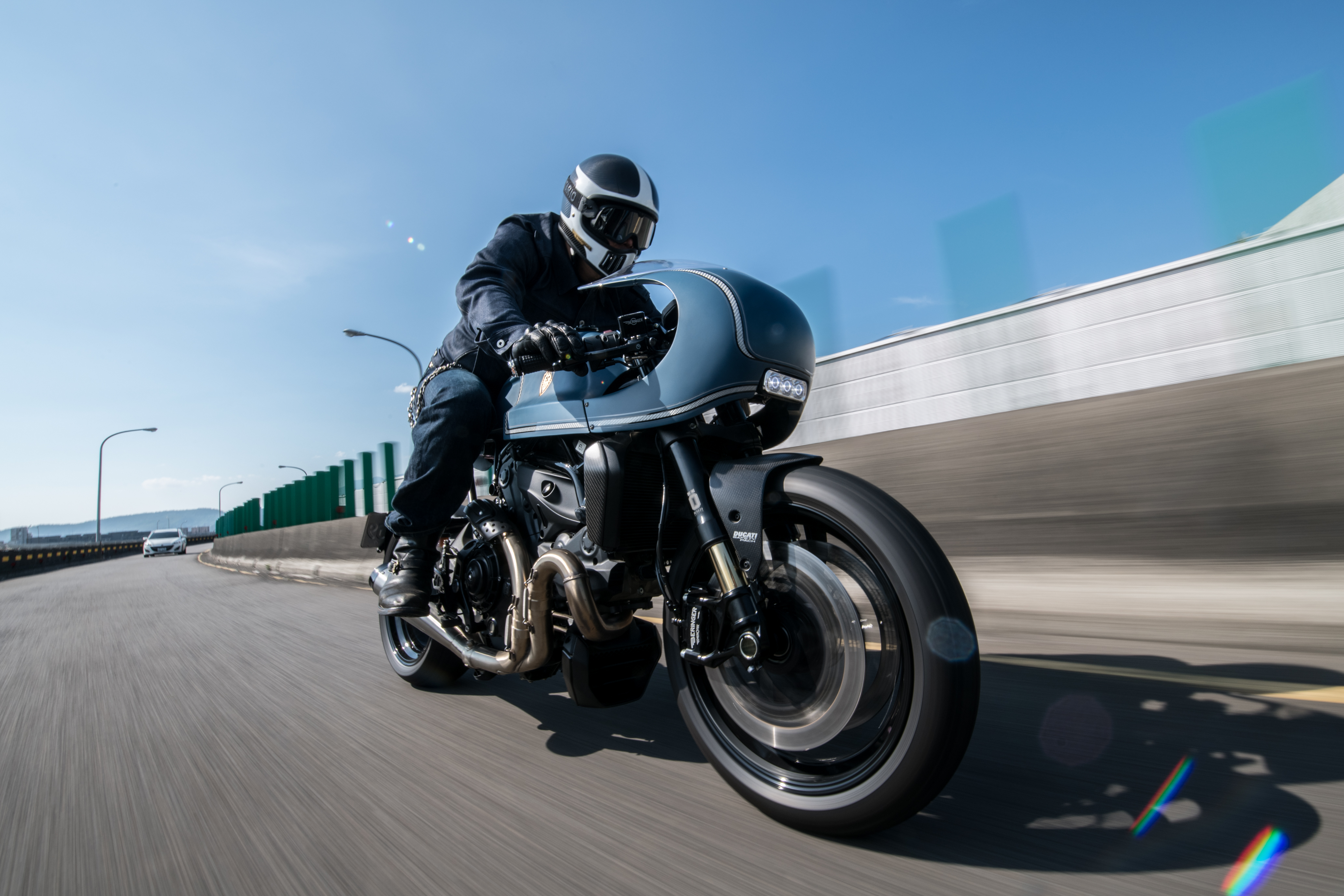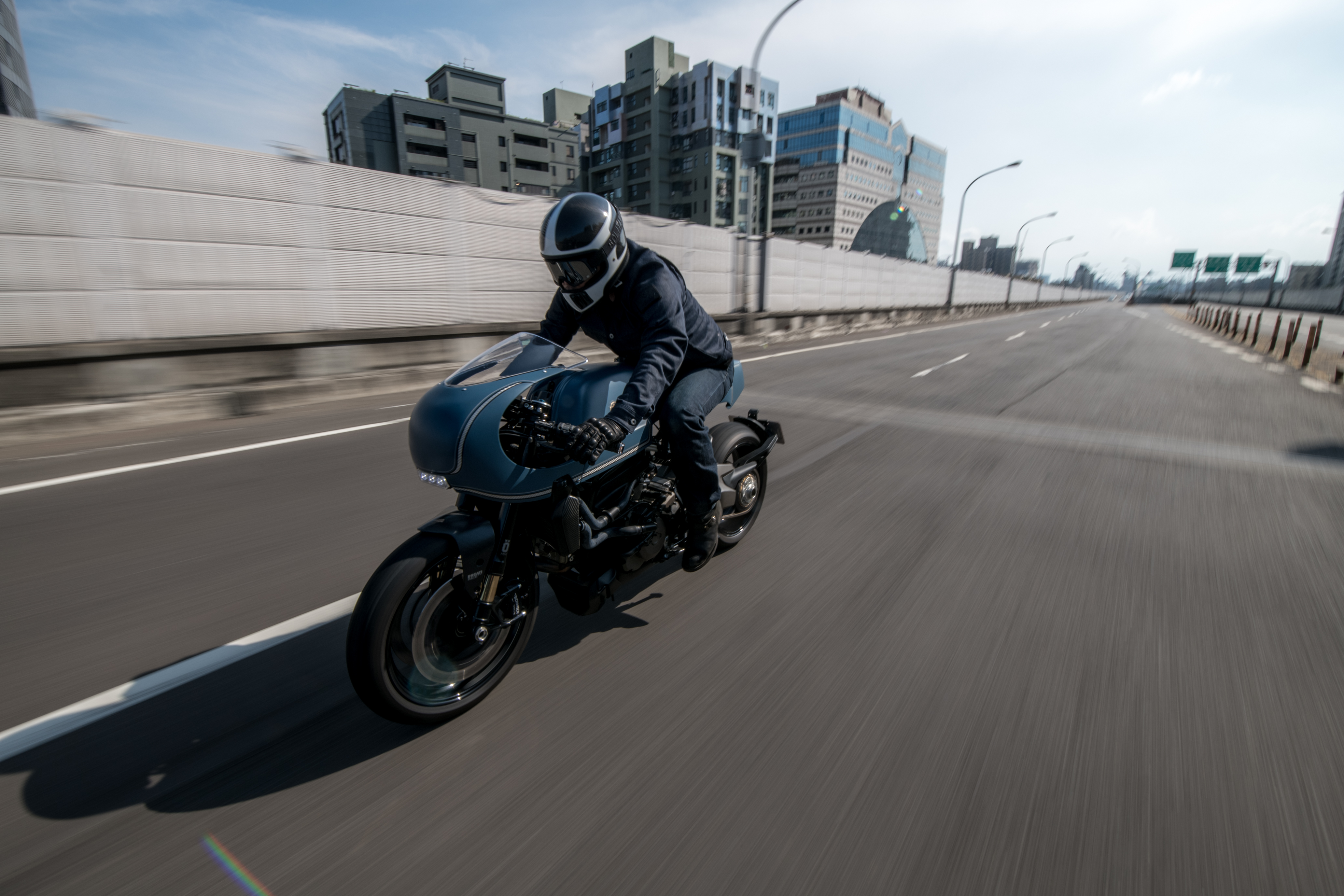 We've always been fans of the Monster, SportClassic and Rough Crafts. When you put all those elements into a bowl and stir – you'll find a recipe for success.
Rough Crafts: Web | Facebook | Instagram | Photos by JL Photography