The Bullitt GT looks for a new home
It's not always easy to let go, but sometimes it's gotta be done. Our quest to build a SportClassic repli-racer might have been overly ambitious and now with other projects on the front burners, we've decided to let someone else take it on. The Ducati GT1000 is such a fun, easy to ride bike, and works in just about any condition. It's comfortable as hell but has plenty of pep when you need it.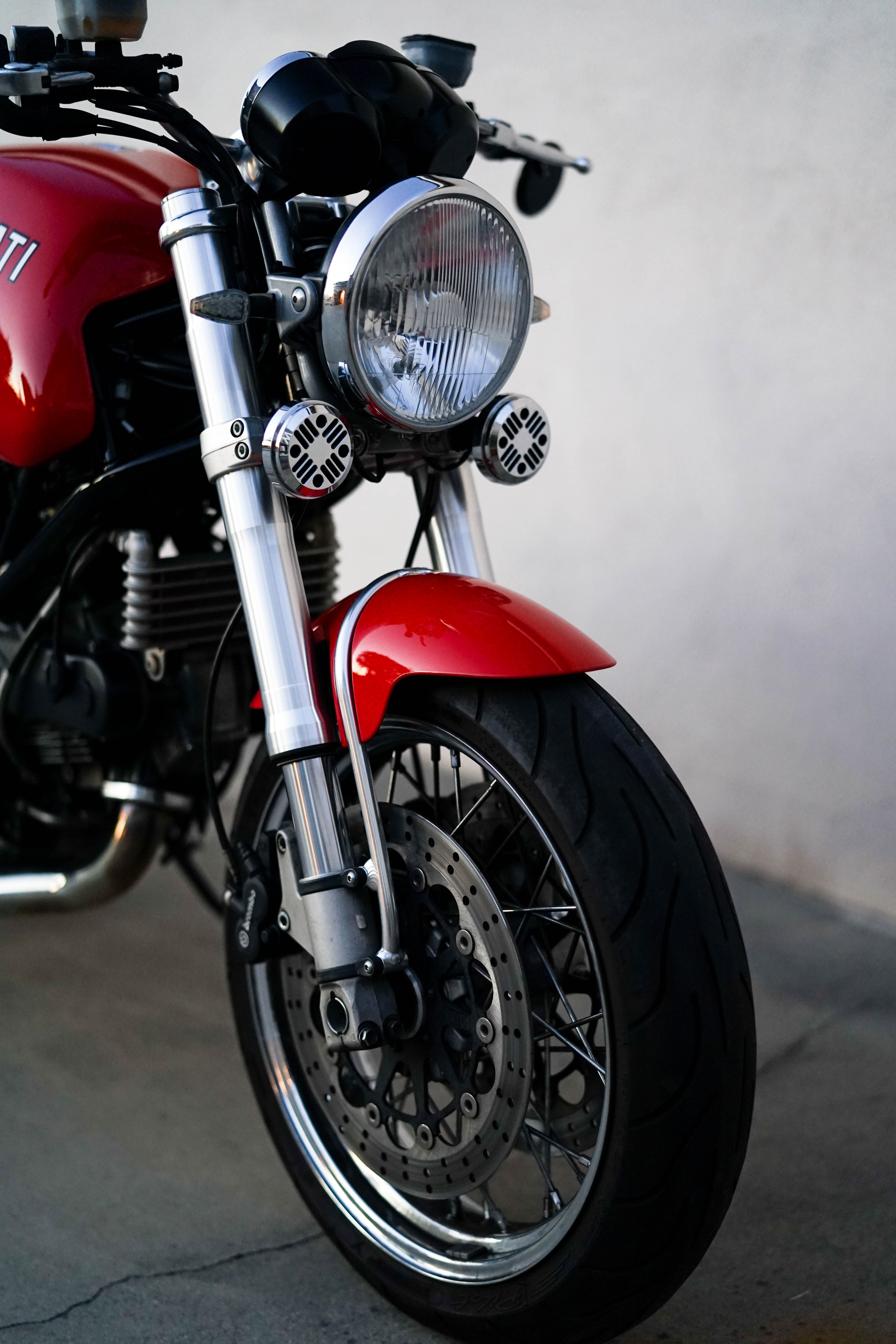 We had elaborate plans to convert the GT1000 to a Paul Smart replica, a 'poor man's Paul Smart' as we call it, but every time we started to pull this old girl apart we thought twice. We've even stacked up some parts to get it going…PS1000 Termis, a Sport 1000 tank, Ohlins front forks, yet here she sits. We did install the Sport 1000 front fender and pull the rear fender.
The rear fender eliminator is a Motobox Slimbox LED unit and is super clean and well-built. The bar end mirrors have been pulled and a single small mirror resides on the left. Smaller blinkers sit up front now as well.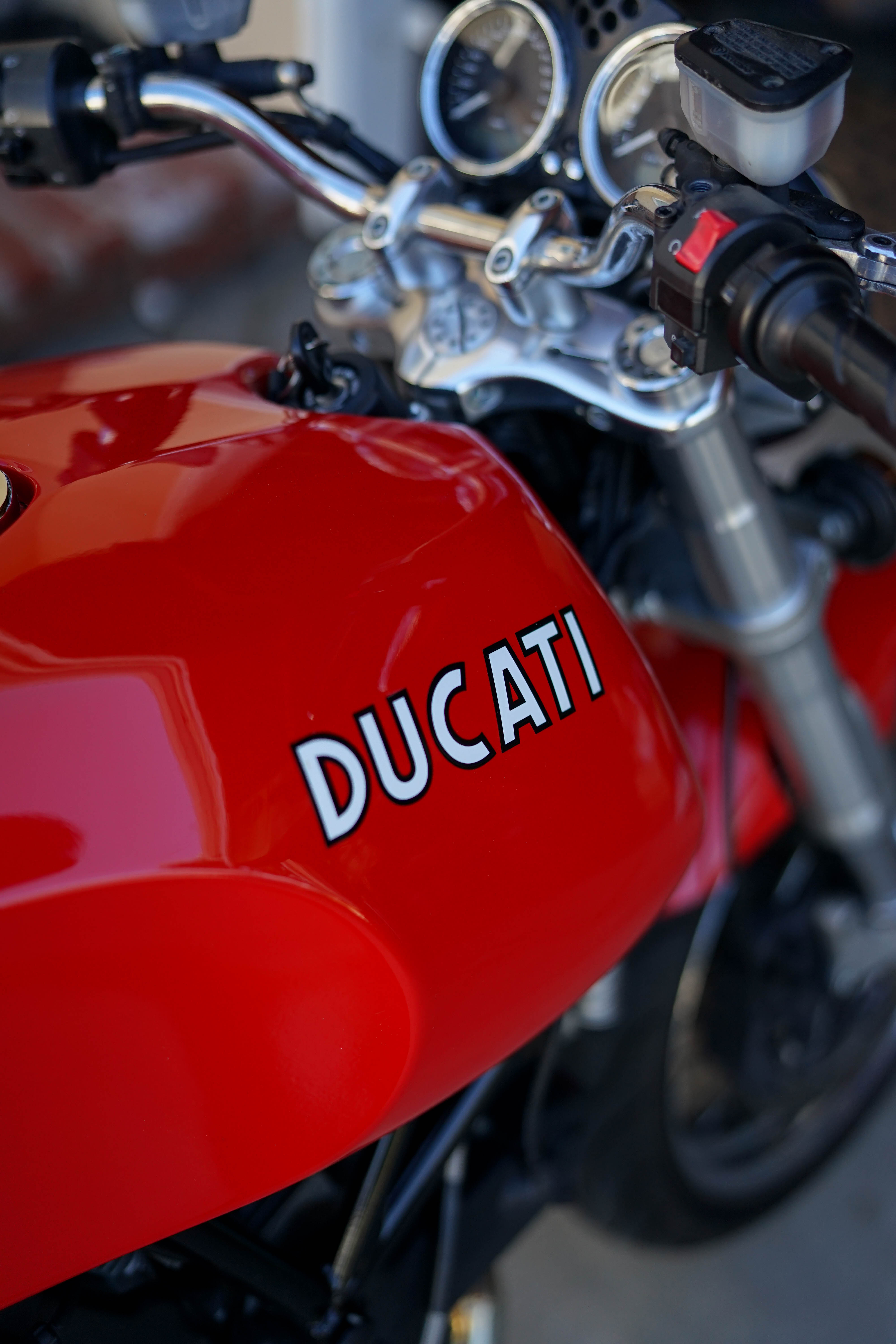 Mods that were on the books were to black out the headlight bracket, swap out the bucket for a rounded English-style as we did on the Bullitt 821, smaller gauges (like the Motogadget Motoscope Mini we had on an early version of the Bullitt OG), Ducabike rearsets, horn removal/relocation, Marchesini wheels…you're starting to get the gist.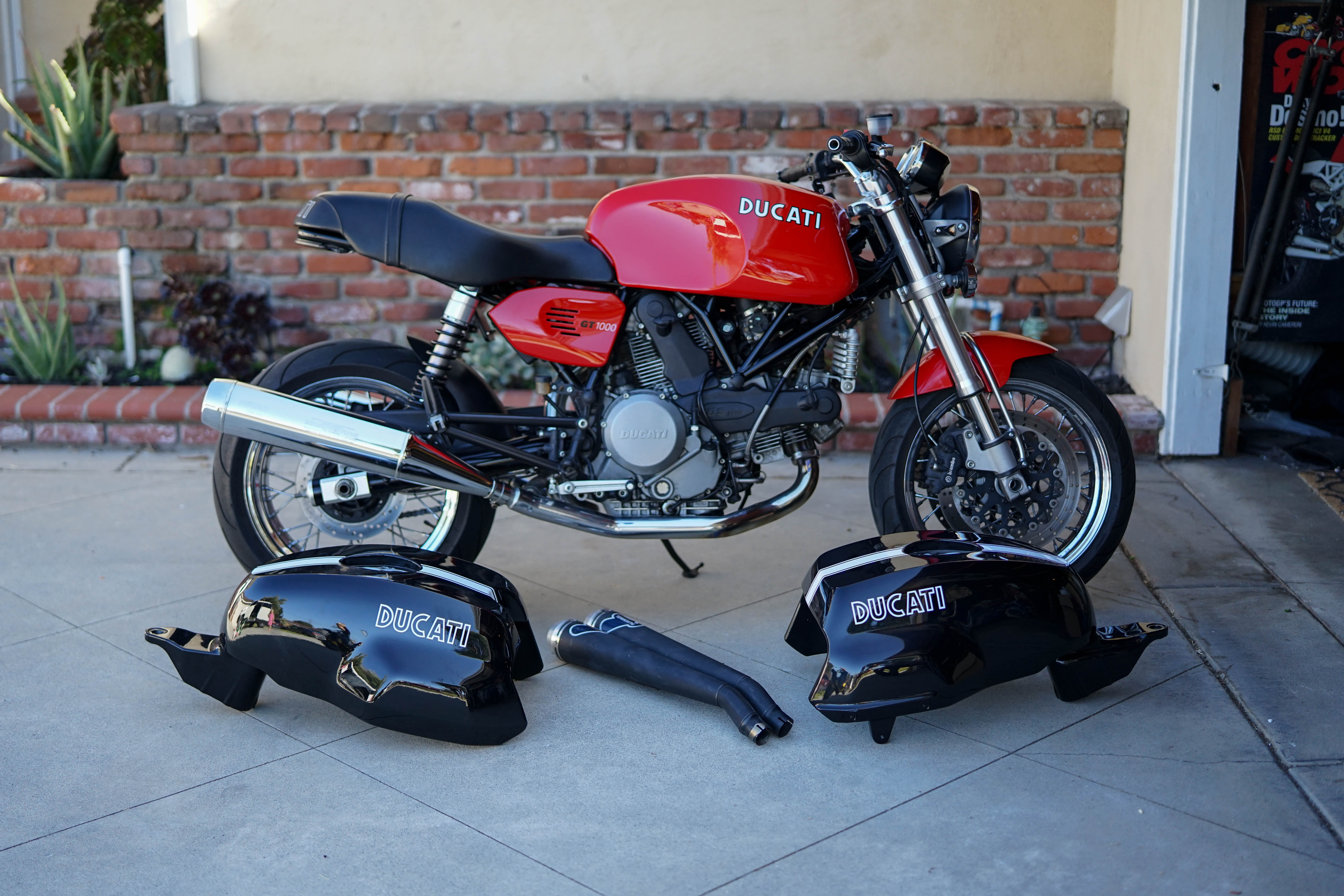 The one thing that stopped us in our tracks years ago was not being able to source the lower front sub-fairing. We had the Sport 1000 S tank, but didn't want to run it without the fairing. The we got the PS1000 mufflers, but couldn't locate the rear header needed. Once we finally got a new Sport 1000 tank that had the right ignition indentation, other projects had filled the benches. Dammit.
If you're interested in giving her a new home, or would like any additional info, hit us up here.