Oh là là! A French-built Moto Guzzi cafe racer
The popular Moto Guzzi V7 comes in a variety of trim levels. From their standard V7 Stone to some tasty limited-editions, depending on your tastes, there's likely a V7 for you! My favorite is the Moto Guzzi cafe racer, known as the V7 Racer. While the V7 Racer does come pretty tidy bike out of the box, aesthetically speaking, sometimes a few subtle touches can make a big difference. Simple and clean is the underlying motif here, which is a similar direction we took with our Bullitt 821.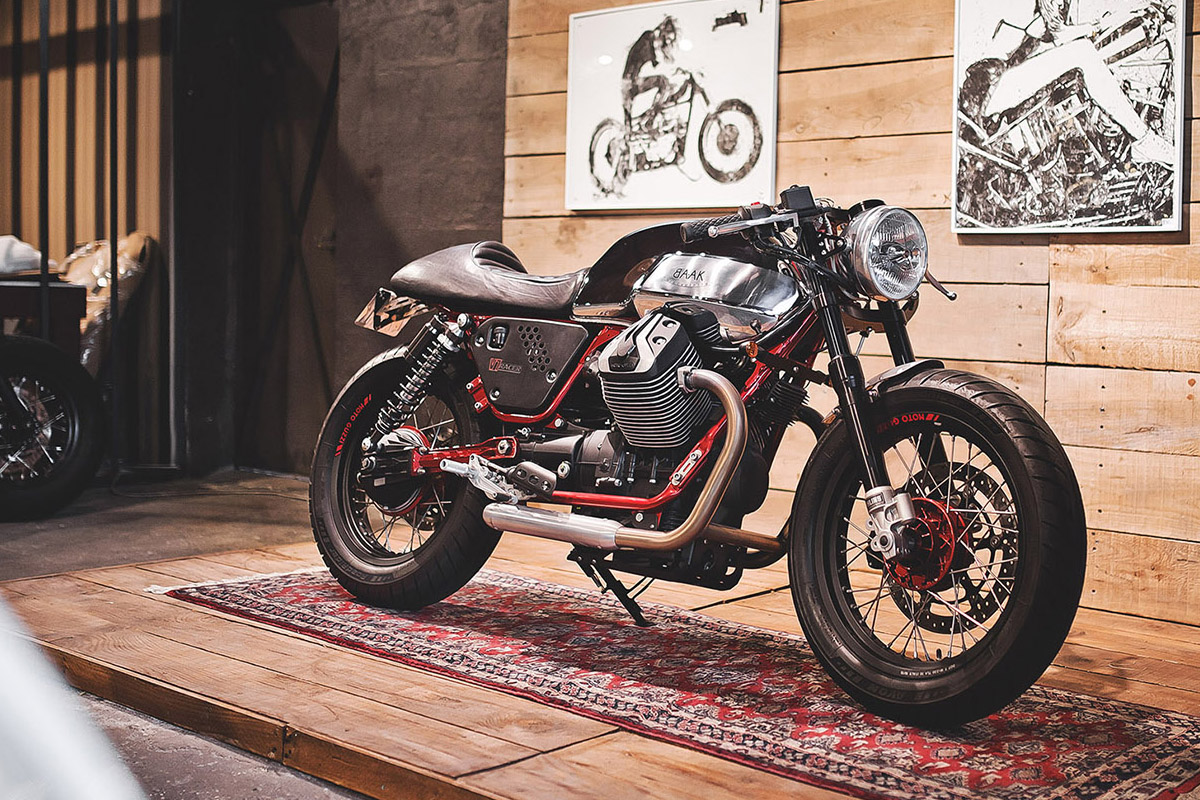 French tuners – BAAK Motorcyclettes – didn't really go overboard anywhere on the bike…well, expect for one area. Can you spot it? Those Öhlins Black Edition forks are damn sexy, and not cheap! BAAK's 'V7 Racer Limited' was built a few years ago, and happened to be their first attempt at a cafe racer. Triumphs actually seem to be their sweet spot, but something about this V7 speaks to me.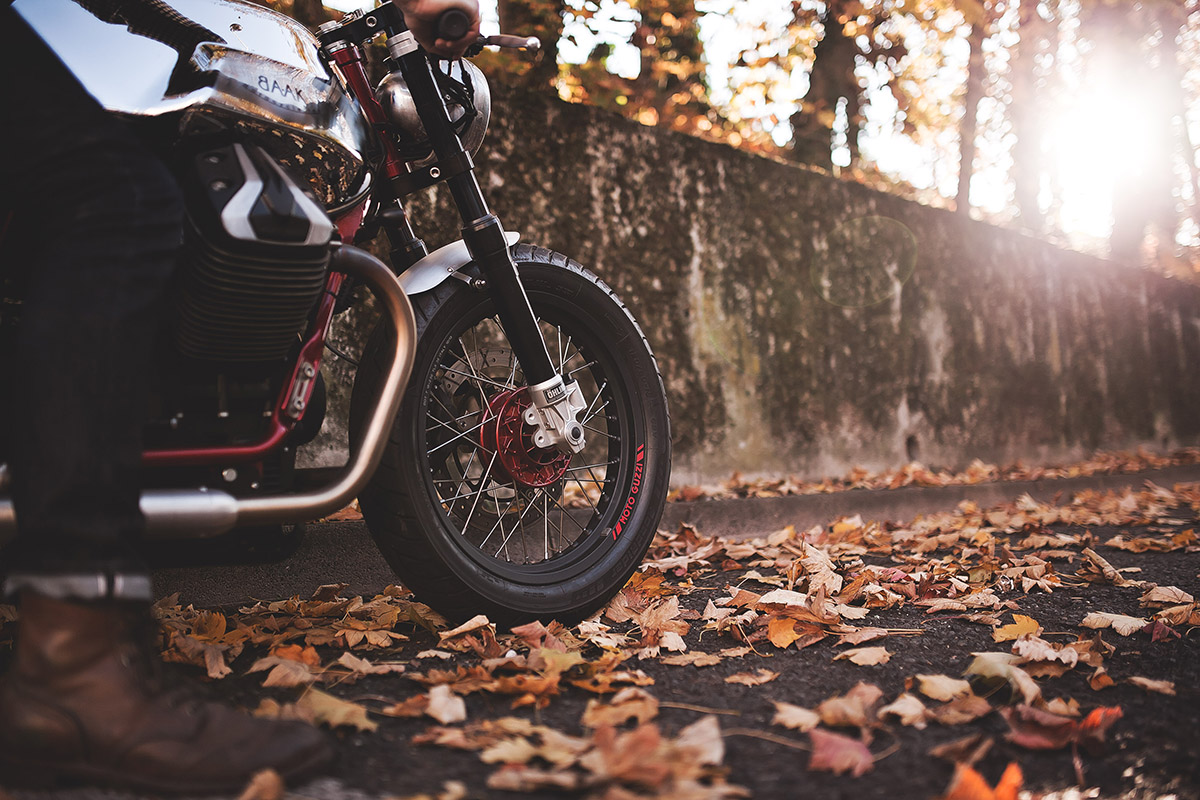 The combo of chrome and brushed steel on the tank is a nice touch but let's be serious, it's those forks! The exhaust is their own 'Bobber exhaust' and while I'd probably opt for some upswept reverse cone megaphones myself, these don't look half bad. They say the sound is great and it wakes the bike up a little, which is always appreciated.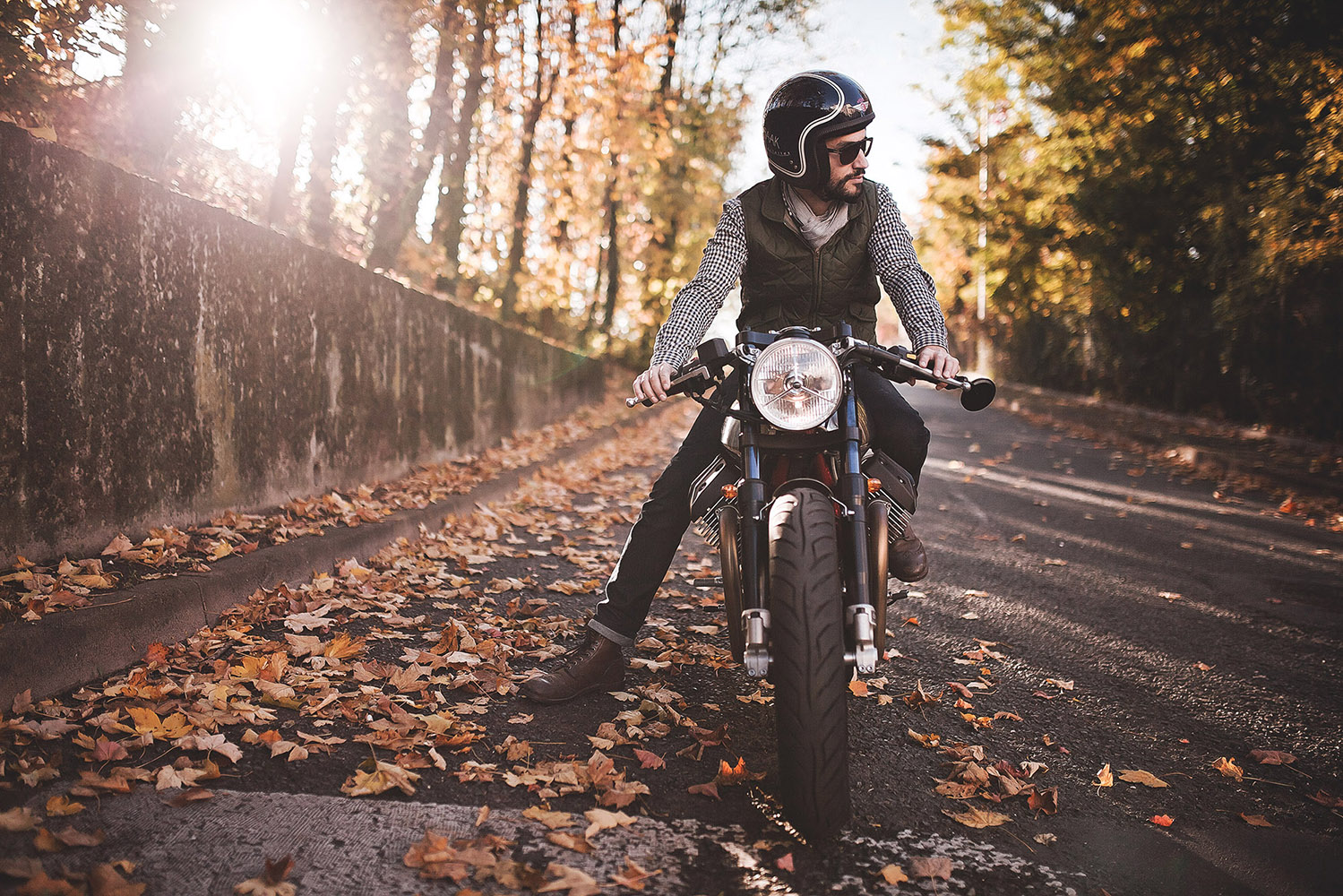 Other noteworthy upgrades include stainless steel clip-ons, a handcrafted leather saddle, BAAK front fender, license plate, and headlight brackets. Frenching the speedo into the headlight was another clean touch they included. Clean and simple, baby!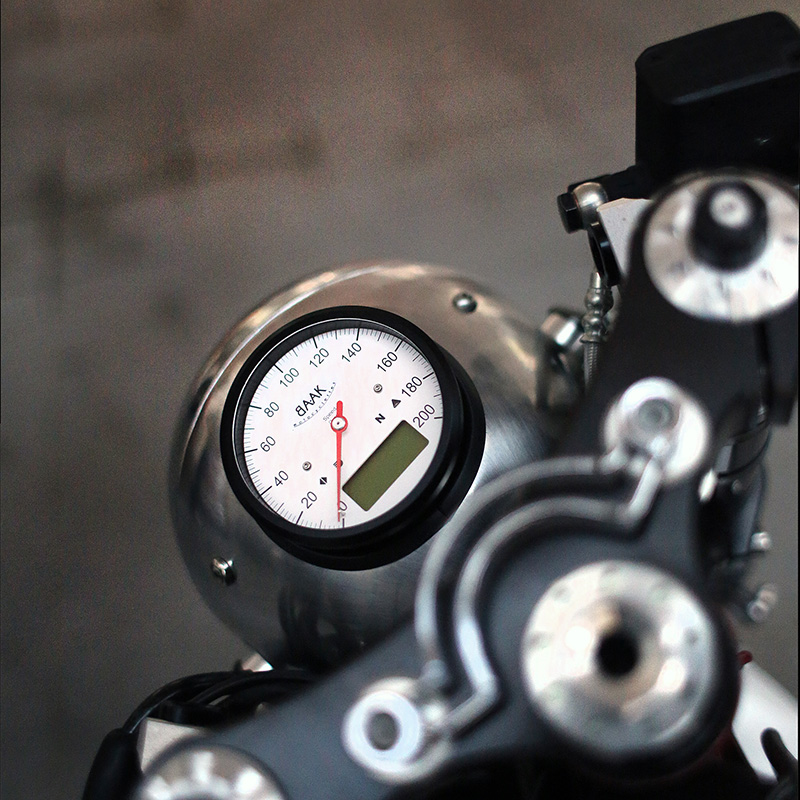 Something else that appeals to me about this build is that it's not overly done. Sure, the forks are practically half the cost of the bike, but forks aside, this is just a simple and clean cafe racer that looks ready to rip. And that's pretty OK by me.