A vintage style helmet with a modern fit and finish
We've had the head-turning (pun intended) NEXX G.100 Muddy Hog vintage style helmet for almost a year now and have definitely ridden our fair share of miles with the new lid. For those of you unfamiliar with NEXX, the Portugal-based helmet maker has been around since 2001 in Europe, and is picking up steam here in North America. They have a full range of helmets; covering everything from adventure style to full on race helmets and plenty in between. It wasn't until we saw their 'Garage' line that we really took notice.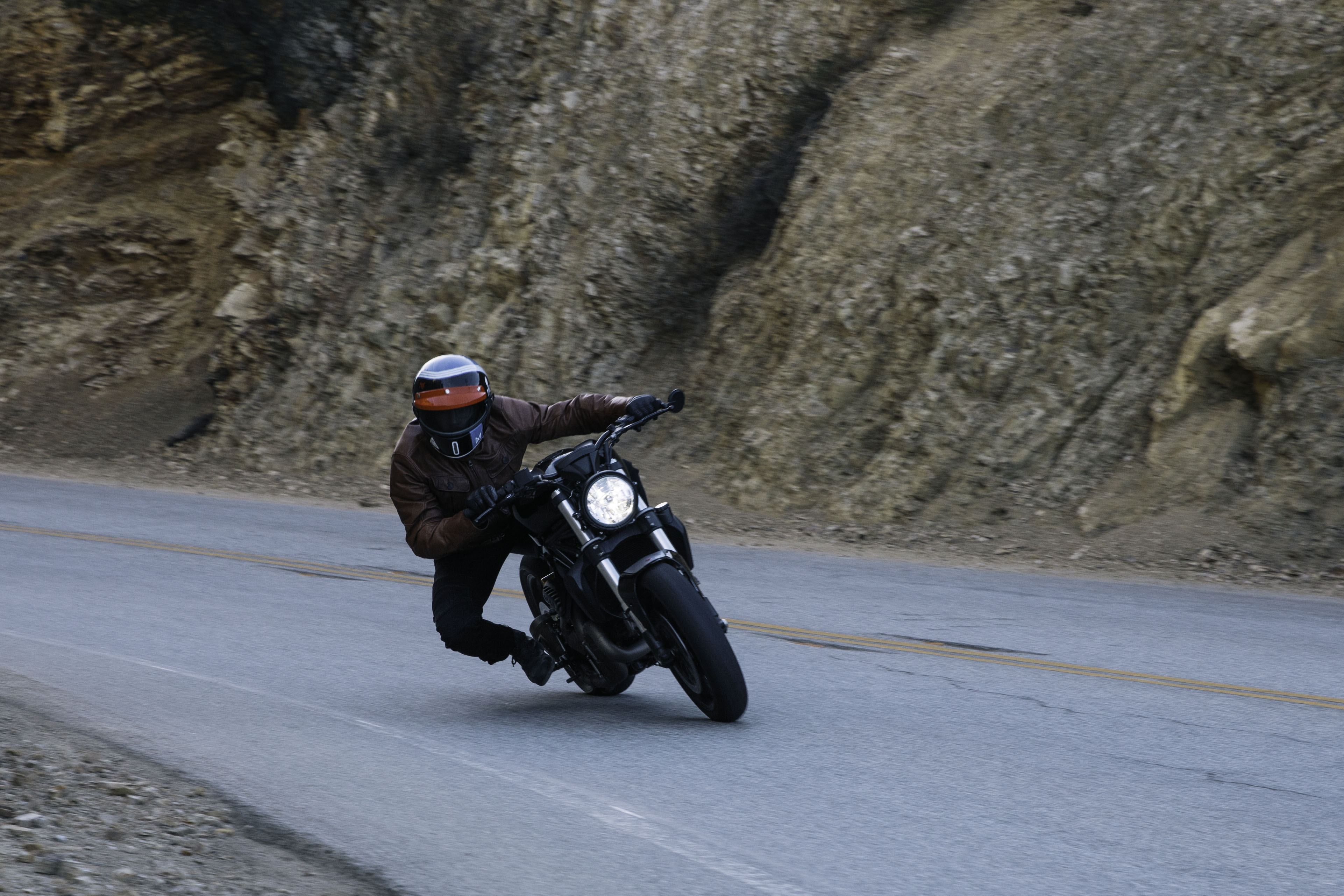 The G.100 is a retro fullface that is DOT-certified and has a great fit and finish. The interior isn't overly padded but is comfortable enough for long rides. While this wouldn't be the first choice on a race track, that certainly wasn't their intended purpose for the helmet. This helmet IS right at home for a day of canyon carving. We ripped around on the Bullitt 821 in the Malibu Canyons recently and the helmet worked like a charm!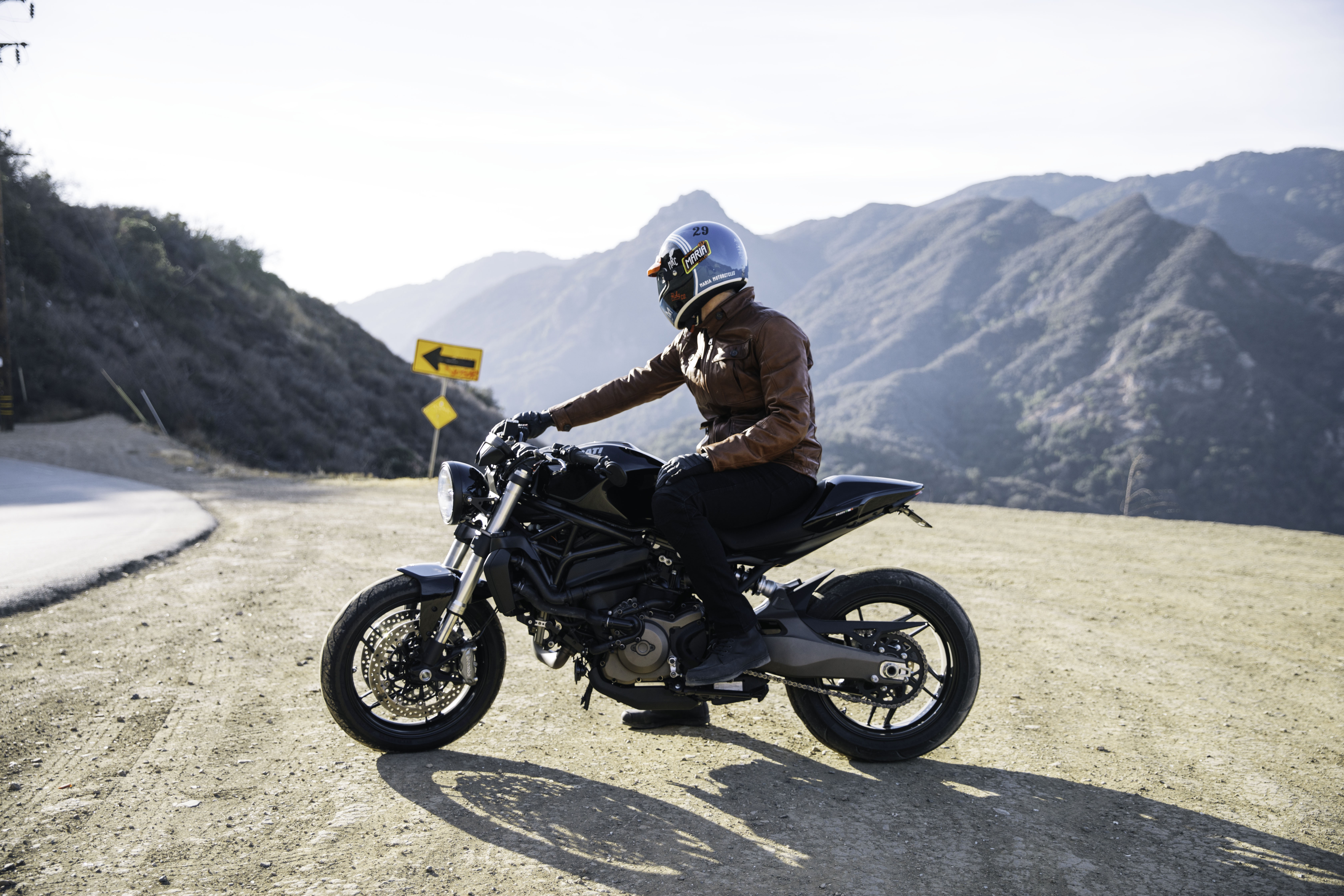 With the helmet, you get a visor or "peak" as they call it, a snap-on smoked shield and a pull string helmet bag. The shield can be unsnapped and moved into an "up" position, snapped back down over the visor. It's not as quick to reposition the shield as it would be to just flip it up, but fear not, they have a new "G.100 R" where you can do exactly that. The G.100 comes in a variety of colorways but the one we chose— the Muddy Hog— was a graphic collaboration with Lisbon, Portgual-based custom motorcycle shop, Maria Riding Company. Graphics are unique and cheecky, much like the Maria crew. Without exaggeration, this helmet gets more attention that virtually any other helmet we have.
Having worn so many different helmets over the years, it's hard to not compare it against a top shelf standard full face, which wouldn't be totally fair. Field of vision is not the widest we've ever seen but certainly not a concern. It's not the noisiest helmet, but also not the quietest either. There is no question though, for the price point ($400), you get a fantastic lid that looks and feels like it could certainly be priced higher. Shopping what's available in the retro fullface world, you'd be hard-pressed to find a nicer alternative.
Photos by Shaik of The Mighty Motor
NEXX Helmets: Web | Facebook | Instagram