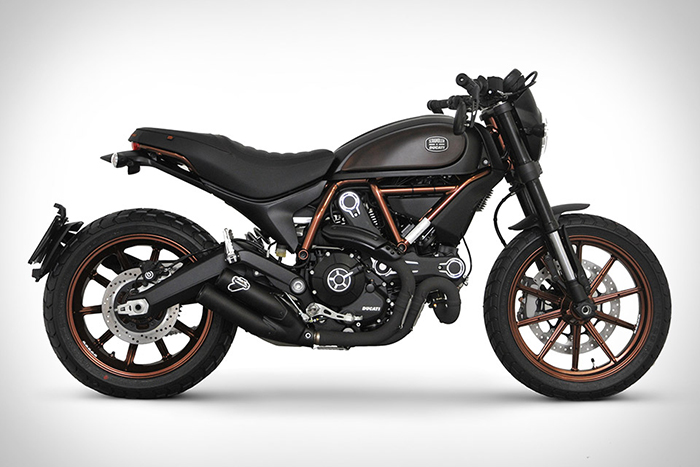 The Ducati Scrambler has been a major success for Ducati since it was introduced at the tail end of 2014. When the new line was first introduced, there were four versions available; the Icon, Classic, Urban Enduro and Full Throttle that all shared the same basic platform but had different aesthetics. For 2016, the Bologna boys widened the range, introducing a smaller version, the Sixty2, that features a 400cc motor and a slightly lower seat. They also introduced a 'Flat Track Pro' variation of their Full Throttle with a little more 'tracker' feel. While all of the new bikes are cool in their own right, we're here today to share with you the new limited-edition Italia Independent bike.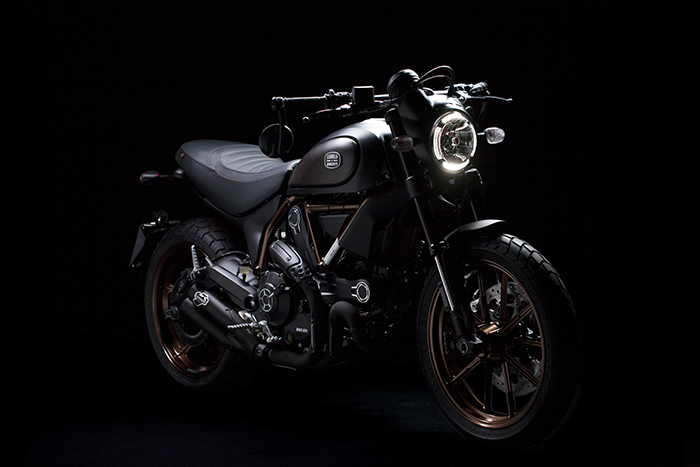 The bike you see above is a collaboration between another Italian brand; Italia Independent, a premium sunglasses company. You might recall Ducati's Diesel Monster they put out in 2012 – a collaboration with apparel brand Diesel. This new collaboration is similar in scope with a total of 1,077 units to be created worldwide.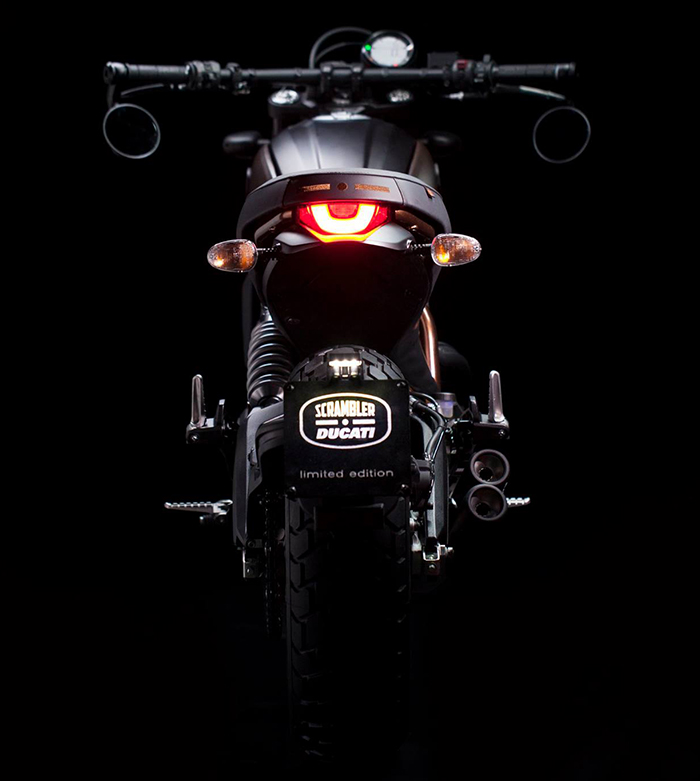 Definitely given the most cafe racer styling than any other Ducati Scrambler thus far, we're naturally drawn to this version, and we're not the only ones!
The Scrambler Independent – as we like to call it – stands out from the crowd with its matte black paint job and 'night copper' frame, tank side panels and wheels. The bike also has a handsome leather seat, unique to this version and we really dig the blacked out headers and homolagated Termignoni pipes that come stock on the bike.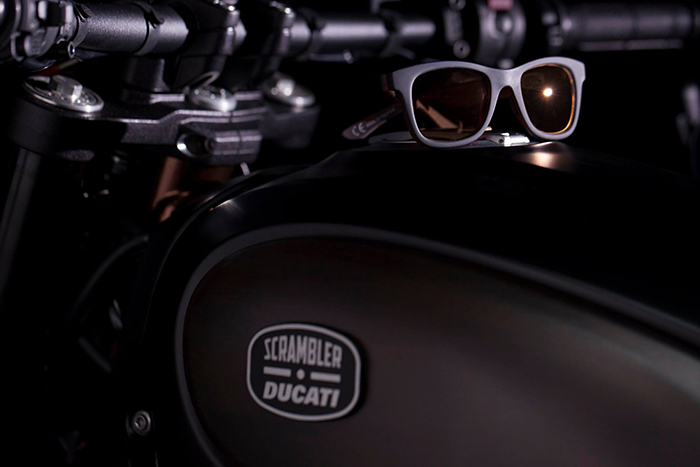 Naturally, Italia Independent has built a dedicated pair of sunglasses to go with the bike. Both the shades and the bike look pretty cool in our opinion and we'd like to see one of each under the Christmas tree this year.
Anyone else feel the same way?