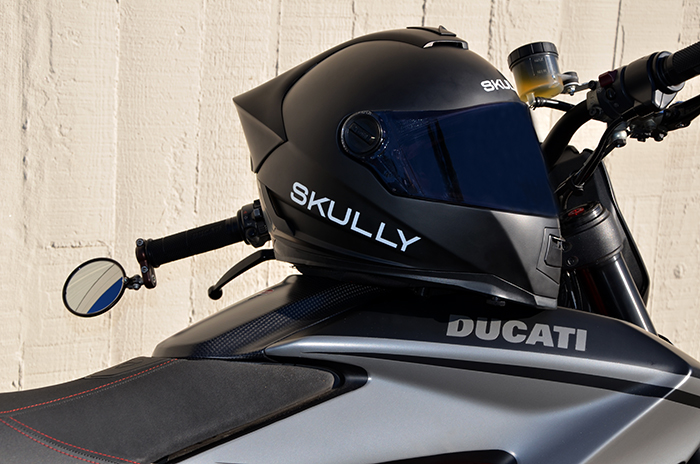 We

recently got the opportunity to spend a little time with the Skully AR-1 HUD helmet. No,

we're

not one of the lucky first few who are taking delivery of their new lids this week, but nevertheless,

we

jumped at the opportunity to play

around with the smart helmet and see what all the fuss is about.
We

didn't get a ton of seat time with the helmet but

we

did get to take a few laps with the navigation on to get a feel for it. With

Spotify

– connect

ed

via Bluetooth – playing

clean and clear

through

the integrated audio sys

tem, the navigation would jump in politely and speak turn by turn directions.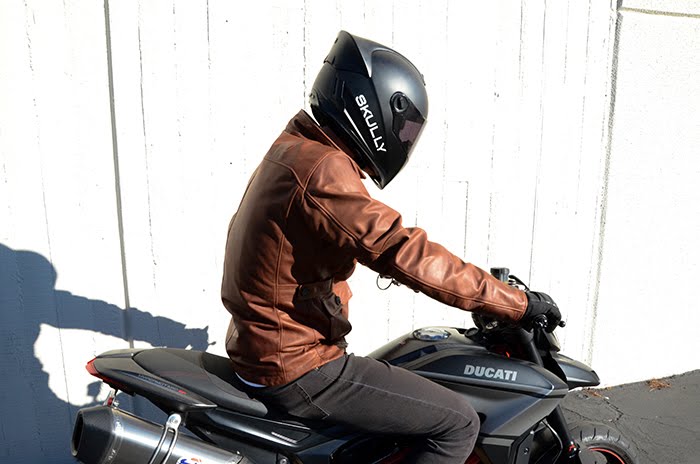 That being said, clean audio is not what makes the Skully stand out from the crowd. What

does

make the Skully AR-1 so unique is its proprietary Heads Up Display. Positioned below your right eye, the transparent HUD is adjustable forward and backwards as well as up and down to allow each rider to tailor the positioning to get it just right. Skully's HUD display appears to be floating in your field of view but isn't obtrusive and offers an impressive 180° 'Blind Spot' view. Take a minute to let that sink in…
180° rear view.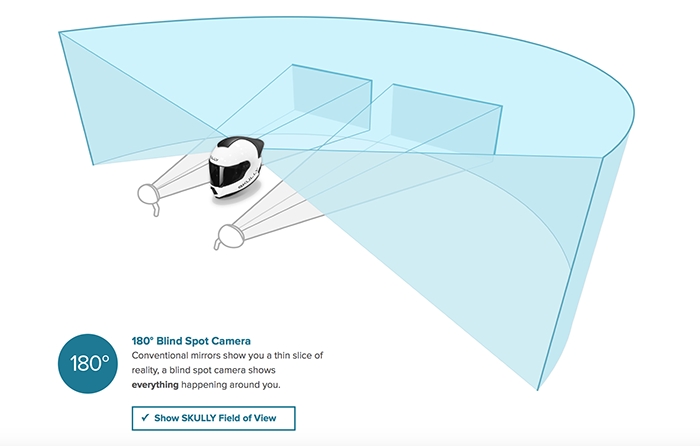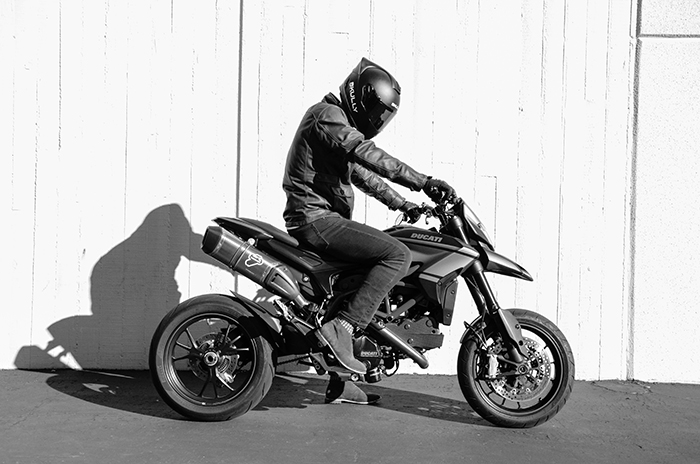 Overall fit and finish is nice with the unit. An often overlooked piece yet nice touch from Skully is their quick release chin strap. It's a simple and functional design that was easier to use than just about any other helmet strap I've used before. The visor is fog, scratch & glare resistant and just feels quality. The helmet is DOT/ECE certified and while there's one shell, its shell fits sizes S-XXL with interchangeable padding inserts.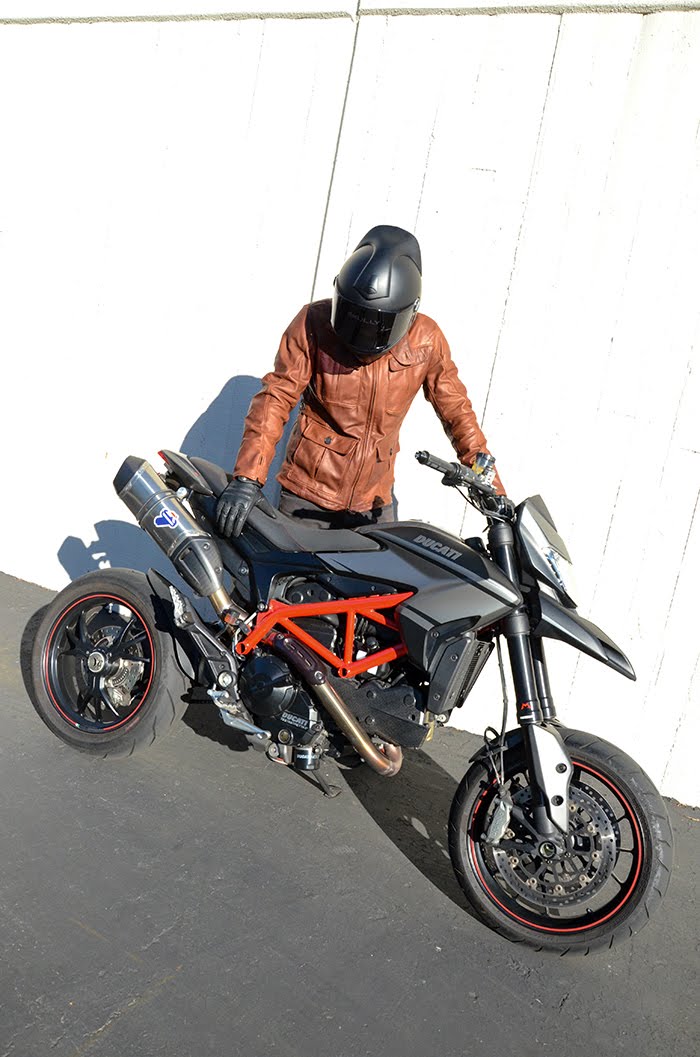 While the price tag for the AR-1 is on the high side ($1,499 USD), there's no question that with this helmet you get a lot of bang for your buck. We're big fans of new technology, especially when it comes to rider safety. All we can say is we want a Skully and we want one now.
Jacket: D

ainese Harrison Jacket Pelle