Roland Sands x Kenny Roberts
Yamaha has recently teased a new flat track-inspired concept based on their FZ-09. This is the second teaser in their Faster Sons series, this time with a bike built (and ridden) by Roland Sands complete with cameo by legendary flat tracker, Kenny Roberts. After watching the teaser video below, it's clear that I need a little seat time myself!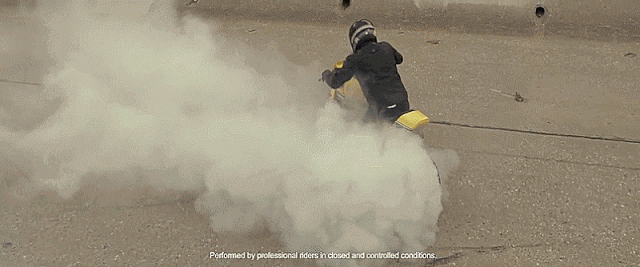 In the first Faster Sons video, Yamaha showed the cafe racer themed FZ-07-by Shinya Kimura, then they dropped the XSR700. This build appears to take inspiration from Kenny Roberts's TZ750 flat tracker from the 70's. Could Yamaha launching a retro street tracker at EICMA? Possibly. If a production model is created, it'll likely be nowhere as cool as the RSD version. Whether or not Yamaha comes out with a production version, I'm not too concerned. Having said that, I'd still be perfectly happy wheeling Roland's version straight into my garage! Anyone else with me?