Ducati makes its meanest Monster yet: the Ducati Monster 1200 R
Ducati has just unveiled their fastest, highest-spec Monster ever, the 2016 Ducati Monster 1200 R. Powered by a 160 Hp "R" engine and equipped with a track-ready R chassis and superbike-derived components like Öhlins suspension front and rear, and forged aluminum Marchesini wheels, this is one mean Monster!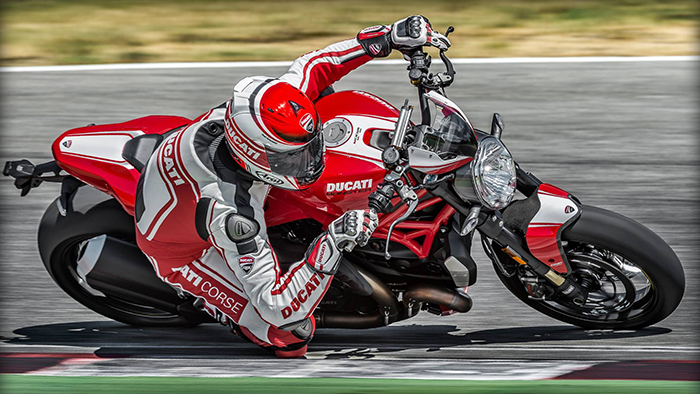 Sport Rider's Bradley Adams states, "Ducati Monsters have had a striking appearance since the dawn of time, but it'd be easy to argue that the 1200 R is the best-looking one yet. Credit the new tail and slightly updated lines here."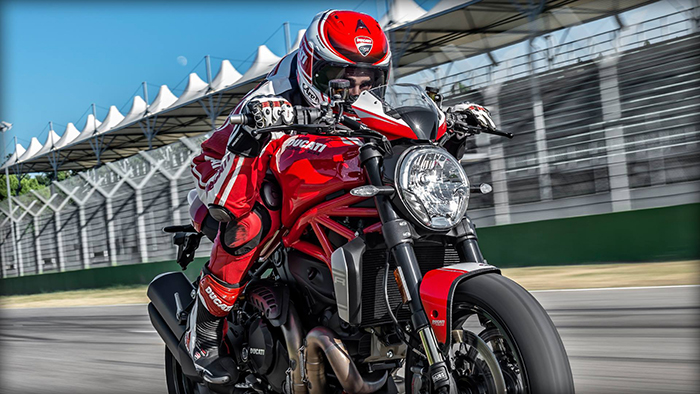 Aside from the upgraded suspension, some of the most noticeable changes come via sportier tail section and the redesigned exhaust and rearsets. In addition to the suspension, the R also boasts an Öhlins cross-mounted steering damper.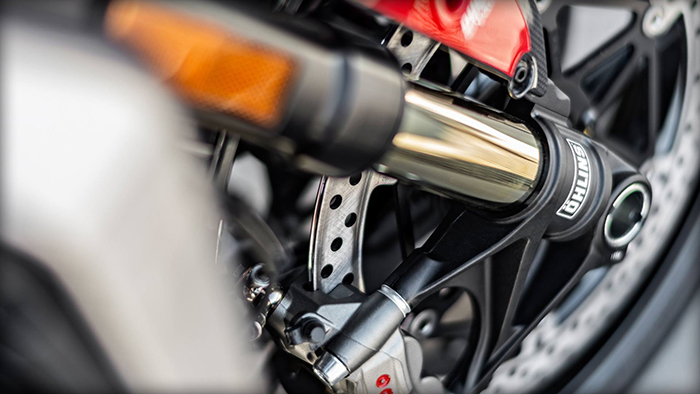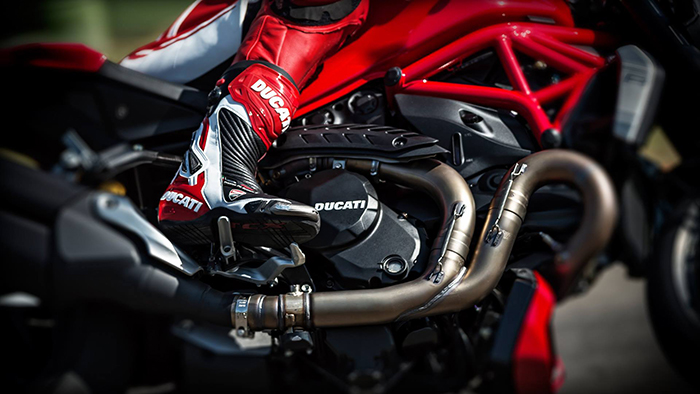 "For the icing on the cake. Non-Monster owners will point and laugh at the silly journalist man and his silly plights, but they finally fixed the pillion pegs and they no longer push your heels outward and I absolutely love it! Judge me if you must, but I love the latest Monsters and this single factor caused endless amounts of frustration on the previous models."
Couldn't agree more! So glad to see this change made.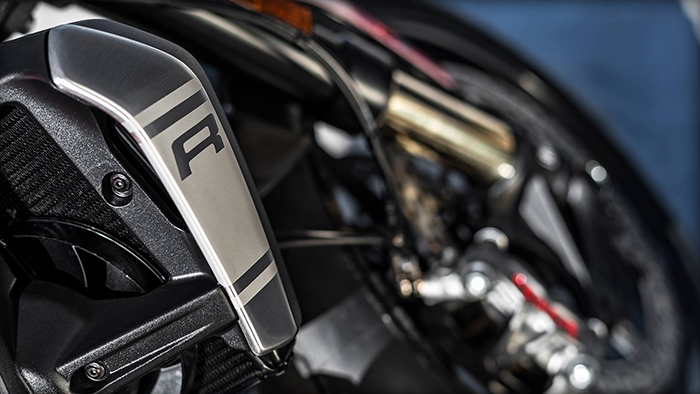 Adding a nice touch, the "R" graphic brushed into the radiator cover.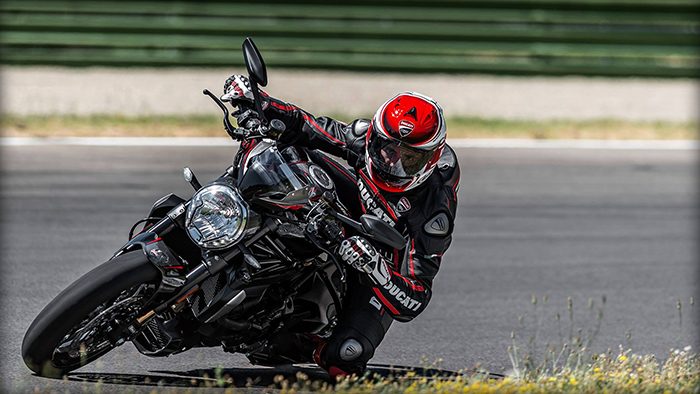 The new R comes in "Ducati red" and "Thrilling black". The red R comes with a red frame and the black R comes with black frame. Both look pretty subtle but we kind of like that; speak softly but carry a loud stick!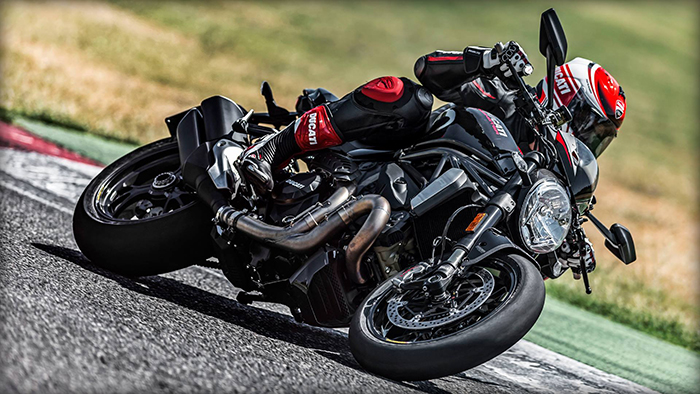 With the new rear sets, more foot room, steering stabilizer, and high-spec components, this it's safe to say that the Ducati Monster 1200 R is on our short list of bikes we can't wait to get our hands on!