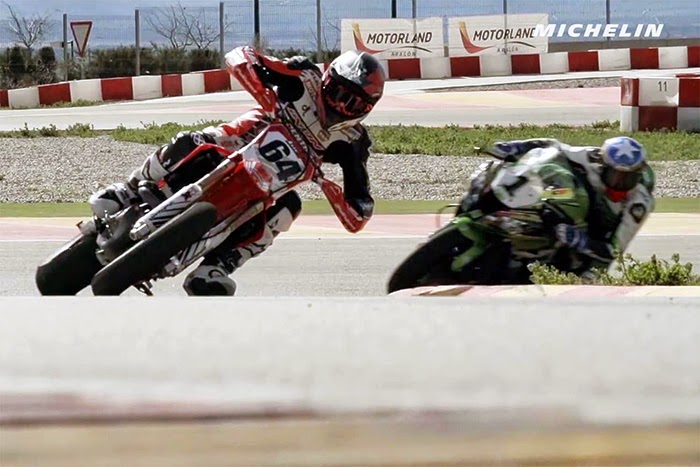 No matter what your favorite type of motorcycle racing is, if after watching the video below you don't have the urge to hop on the track, you may need to see a doctor! Michelin recently released a fun video putting two different worlds of motorcycle racing – Supermoto and Superbike – side by side and the results are awesome.



As Michelin puts it in their video description;
"Two worlds fueled by the same passion. The love of a challenge, of superlative performance and adrenaline." How about shredding tires and having a blast with a buddy? We're into that!!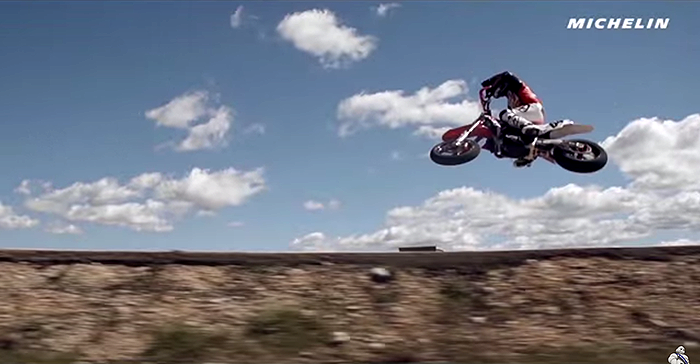 The stars of the video are Kenny Noyes (2014 FIM CEV Superbike Champion) versus Sylvain Bidart (Team LUC1 Motosport). This is Episode 1 of a series entitled "We Are Racers" and even though the series isn't two-wheel exclusive, each video is well done and inspiring
.
We think they're right after all… we really are all racers in the end, one way or another!
Keep 'em coming guys. We're big fans!