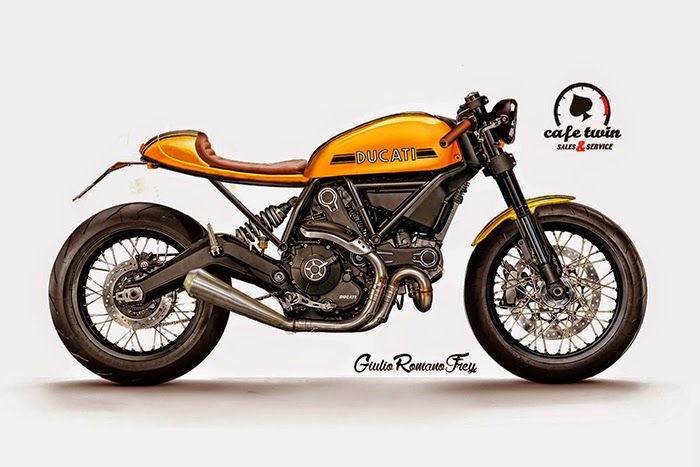 Excitement for the Ducati Scrambler is certainly not losing any steam these days. Designers, builders, and regular Joe's are eagerly waiting delivery of their new machines and spending time behind the computer imagining how they'll customize their own Scramblers. We've found a few more exciting mock-ups that we felt are worth sharing.


The two cafe racer inspired mock-ups are from Italian company CafeTwin. With so much love for the SportClassic, there's bound to be plenty of cafe based versions for the new Scrambler. Spotted via Rocket Garage.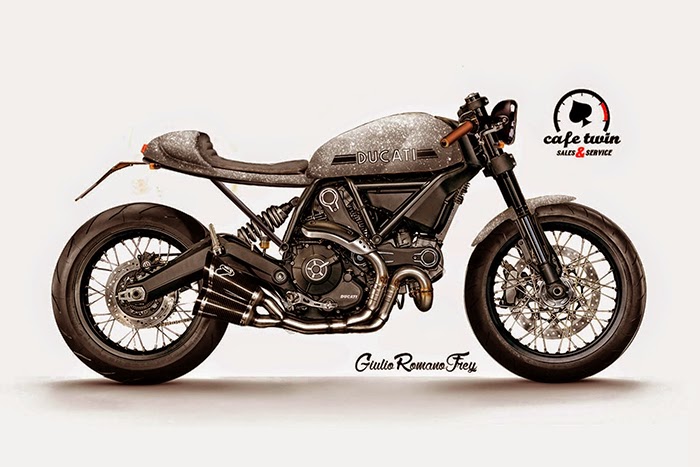 The two mock-ups above are by CafeTwin
Ulfert Janssen of Gannet Design sent in his two unique renditions where both have a new tank, seat and subframe. He states his goal was to make the bike visually more agile and light in appearance. The combo use of spoked front wheels and mag rear wheels is interesting
for sure.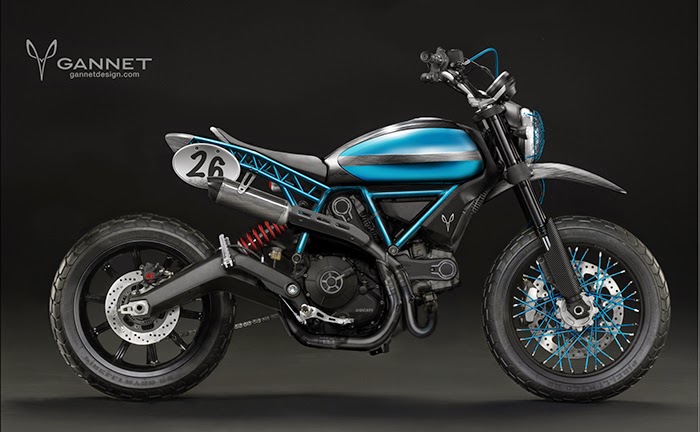 "Blue" is Jannsen's street version with lights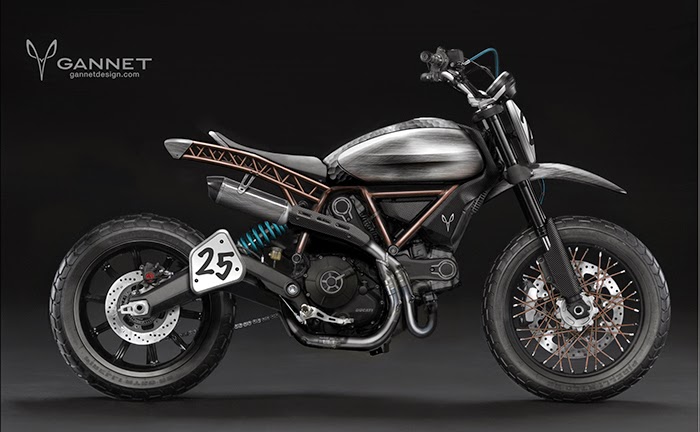 "The Coppertail" Janssen states it's "even more venomous than the infamous Copperhead snake"

After checking Gannet's website, we found a few other interesting interpretations. Which do you prefer, the cafe racer styling or the more off-road ready versions?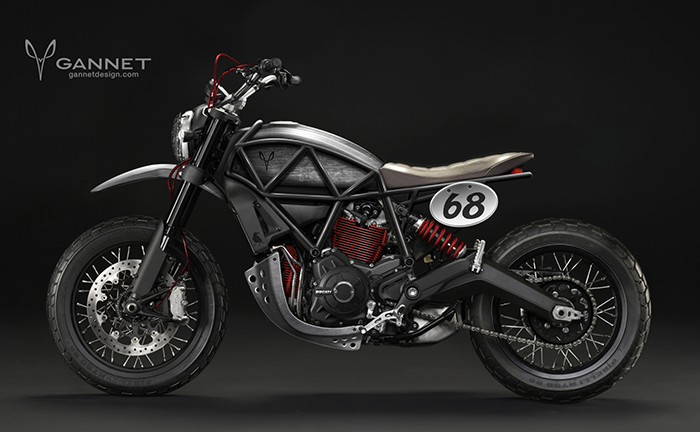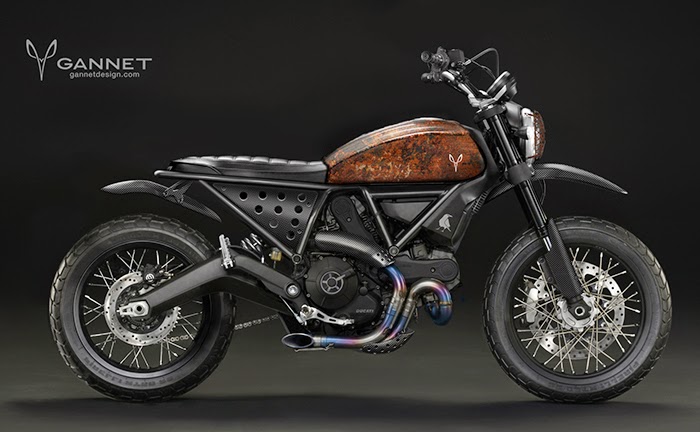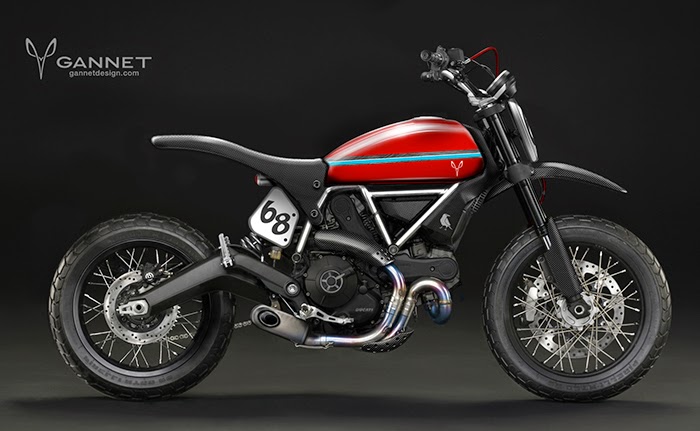 CafeTwin Website | Instagram | Facebook
Gannet Design Website | Facebook