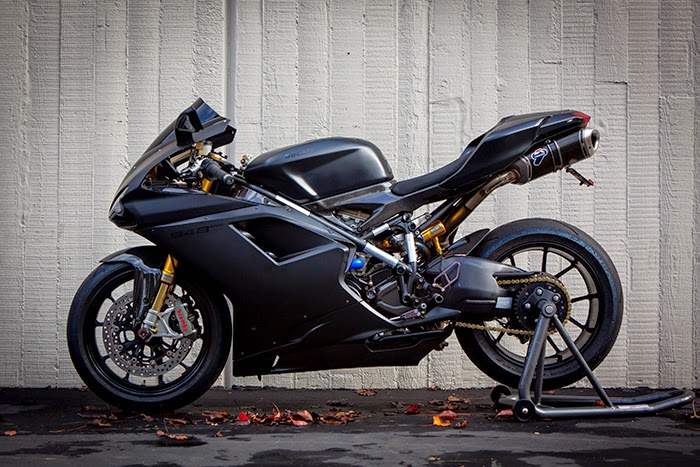 It's safe to say sportbikes, superbikes, fully faired bikes, whatever the kids are calling them these days, don't make it here on The Bullitt. Every so often one comes by that is just mean enough for us. This bad boy is exactly that, and it just so happens to be for sale.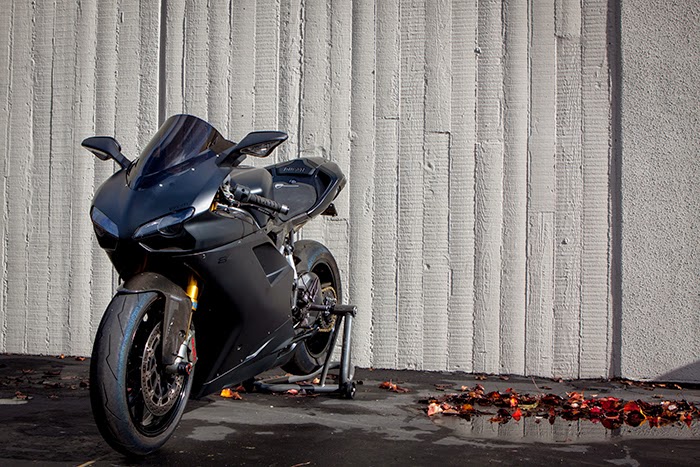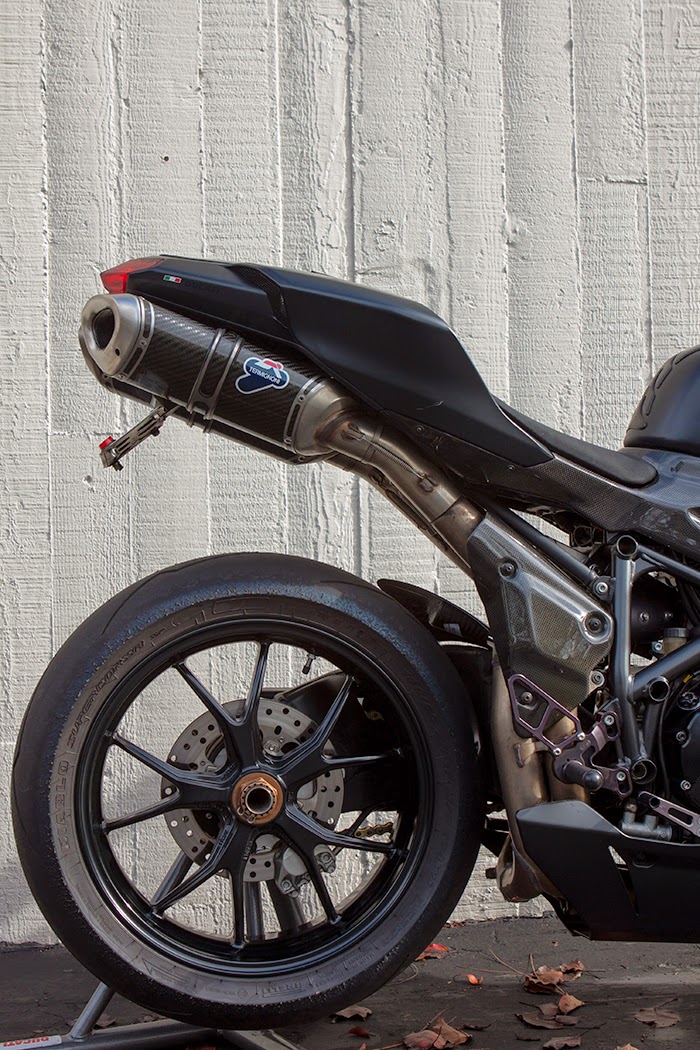 Dripping in matte black, gold and carbon go-fast pieces, this Ducati 848 EVO is no joke. There are some pretty substantial upgrades on this baby, but the best part about it is that they're understated.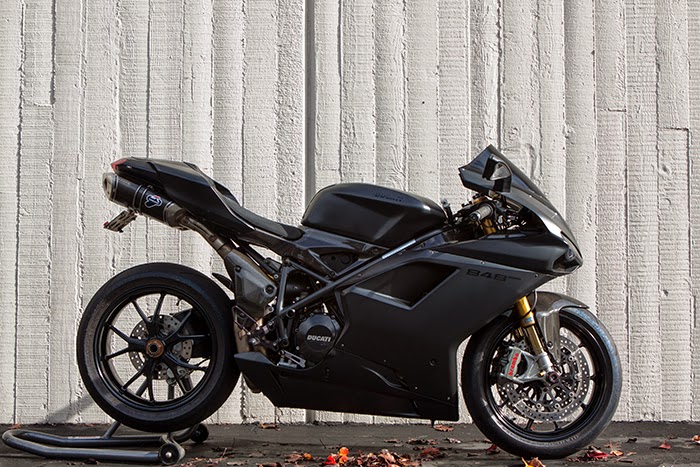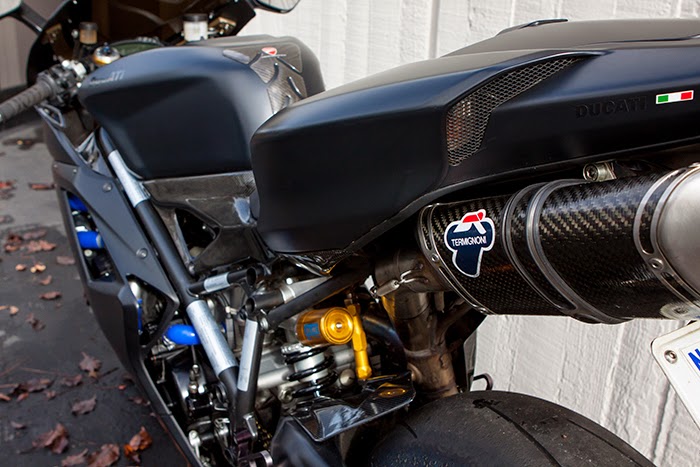 This is a bike that looks, and sounds, even better in person. Until Ducati comes out with a black 899, this is your best bet for a middleweight murdered out Duc. Get it while it's hot!


Specs
• 2011 Ducati 848 EVO Matte Black
• Original Owner – Title in Hand
• Mileage (Current) – 16,200
• Matte Black (paint condition is as you would expect for mileage)
• Zero Gravity DB Smoked Windscreen
• TWM Folding Shorty Levers
• 1098R Clip Ons
• Powder Coated Upper Triple (black)
• Corse Aluminum Fuel Tank (No Tank Expansion Worries and $2300.00 Upgrade)
• Fast by Ferracci Billet Locking Fuel Cap
• Ducati Performance Seat
• Ducati Performance Passenger Seat Cover
• Ducati Performance Oil Filler Cap
• Ohlins R&T Forks
• Ohlins TTX Shock With Black Powder Coated Spring and Billet Pre Load Adjuster
• Ohlins Adjustable Steering Damper
• Ride Height Adjuster
• Woodcraft Rear Sets
• Ducati Performance Quick Turn Throttle Kit
• Ducati Performance Samco Hose Kit
• STM Clutch Slave Cylinder (black)
• Competition Werkes Plate and Turn Signal Relocator
• Galfer GP Black Front Brake Hose Kit
• Galfer G1375 Compound Front Brake Pads
• Shorai Battery
• Temignoni Carbon Slip-Ons With Custom Mapped ECU (no 02 sensors or exhaust valve)
• Carbon Front Mudguard, Rear Mudguard, Countershaft Sprocket Cover, Right Side Engine Case Guard, Ignition Switch Guard, Under Seat Panels, Air Intake Cover, Front Brake/Clutch Reservoir Mounts and Exhaust Heat Guard
• Speedy Moto Front Axle Sliders
• Recent Supersprox 520 Chain and Sprocket Kit
• Ducati Performance Billet Sprocket Carrier
• Pirelli Super Corsa SP V2 Tires
• 15k Service Just Done
• Just Registered
• All Stock Parts Left are Included (Forks, Shock, Steering Damper, Rear Sets…etc)
• Located in Northern California but will consider shipping
• Asking $13,750.00 (buyer could remove and sell parts to reduce their cost)

Contact [email protected] for serious inquiries.