Having a blast with Socal Supermoto
Riding a motorcycle is fun almost always…yes, it is even fun to commute on. The streets can pose many more perils and unknowns than will be found on a racetrack. It's easy to say, "well, I just can't afford track days"… That very next weekend said person over does it in the canyons and slams into oncoming traffic.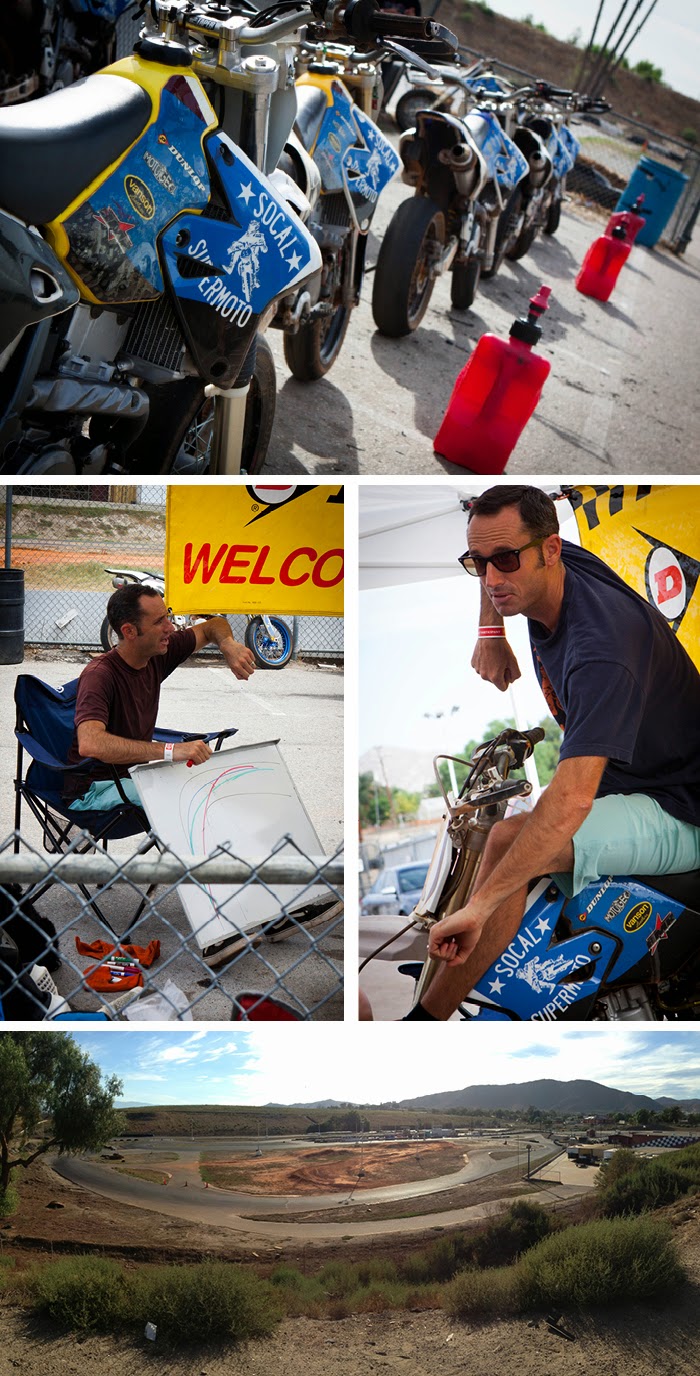 OK, that may be a little dramatic but riding a track is a great way to push yourself within relative control. Add an instructor to the mix and you have yourself a solid recipe for becoming a better rider. That bring us back to the whole "too expensive" conversation. Most of the time…it is. Obviously there's a ride range of variables such as track and season, but more often than not it's expensive. If only there was a cheaper solution, maybe one where they provide bikes, instruction, photography, track fees; all for a fair price. Enter Socal Supermoto.
Socal Supermoto is exactly that mythical wonderland described above. For under $240 you get a bike provided (Suzuki DRZ400), instruction, track fees, trackside photography and he even throws in a tee to commemorate your day. All you need to bring is your own gear – leathers or full MX – and some lunch for yourself.
Upon arrival you're greeted by SoCal Supermoto founder Brian Murry, who immediately sets the tone with a chill vibe and a friendly handshake. He can be serious about safety and rider improvement all while keeping it mellow and unintimidating for all riders. Our group had a wide range of experience levels with only one dirt-virgin.
The first few sessions of the day Brian keeps us all off the dirt. Af first, I was admittedly saddened by this, but quickly realized this would allow us to focus on the lessons at hand. We first covered simple things like choosing the right lines, what's a 'double-apex' turn, and BRAP (brakes, ass, push).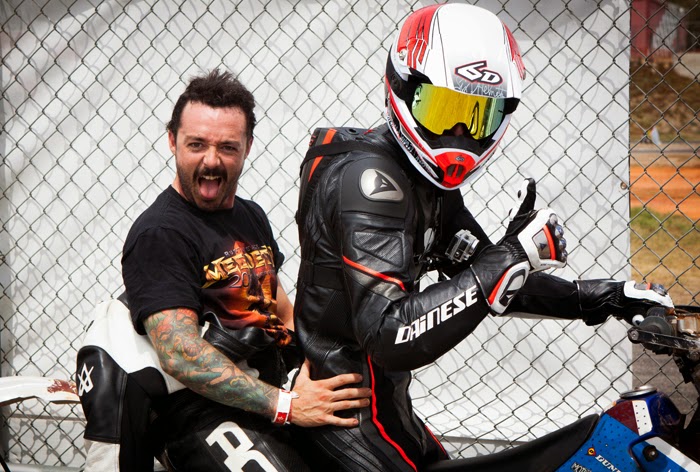 Once the dirt section opened up, it was a whole different animal. Front brakes are worthless (or should not be used) in the dirt at all. The slicks provide little to no traction and you get a little remember that you're on slicks every time you turn off into that dirt. Most of us grew up on dirtbikes so adding this element to the already crazy fun morning was insane. 99% of the crashes that day happened in the dirt (2 of them being my own).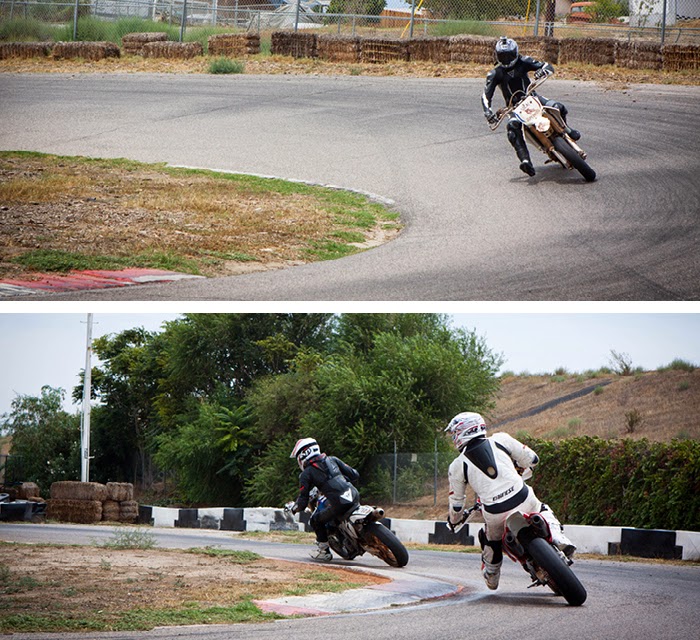 We all started to get more confident in our abilities and the abilities of the bike and were getting more comfortable pushing it. During our last session, Murray stopped us all and gridded us up. There will be 4 laps and a victor would be crowned. Nothing serious, nothing riding on this other than the unparalleled feeling of beating your buddies.

We speed off at the drop of his Socal Supermoto hat and we're off. I get the holeshot and held the lead for almost 2 laps. Laughing and grinning ear-to-ear in my helmet I was already picturing my victory lap. Boy was I wrong! A good friend was putting pressure on me so I thought I'd burn him in the dirt. Whoops. I took the first berm a little hot, X'd the bars up and went straight over the top. Luckily my face broke my fall. I ended the race in dead last, but still had that shit-eating grin stuck on my face.