A Ducati Hypermotard SP joins the team
Well, well, well…what do we have here? A sexy little Italian that is equally happy on one wheel as it is on two? Yep. A complete hooligan bike that begs you to take your corners with a leg out, hop all curbs, and turn every speed bump into launch ramps? Yes sir! When the chance to own one of these amazing machines presented itself, I had to go for it. Please help me welcome the Bullitt SP into the family.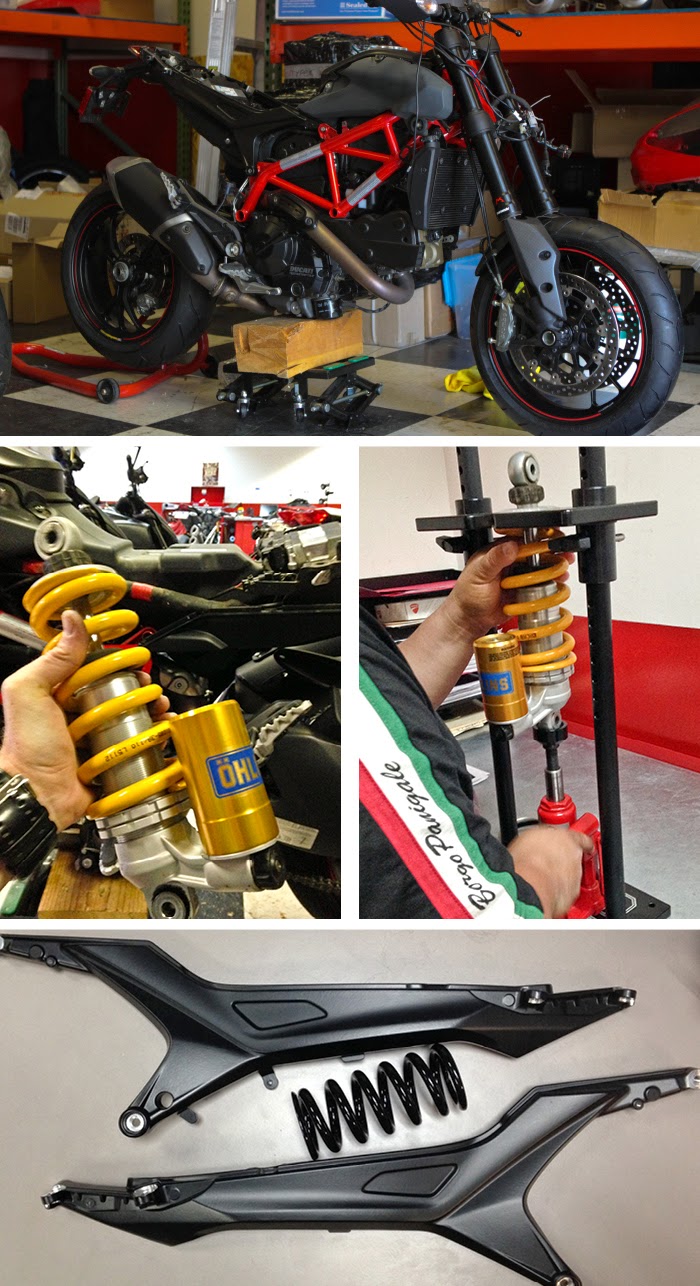 Growing up riding a dirtbike, the upright stance of a motard just feels right. Having ridden bikes like the Suzuki DRZ400 before on the freeway, I assumed all would feel somewhat wobbly and underpowered at freeway speeds. Boy was I wrong!
The white 'Ducati Corse' livery is stunning in its stock form but I'm sure many of you here can relate, there's no way I can leave a machine stock. The first move made was to pull the rear shock and sub-frame and send them out for powder. We went with a high-gloss black for the Ohlins rear coil and a matte black for the subframe.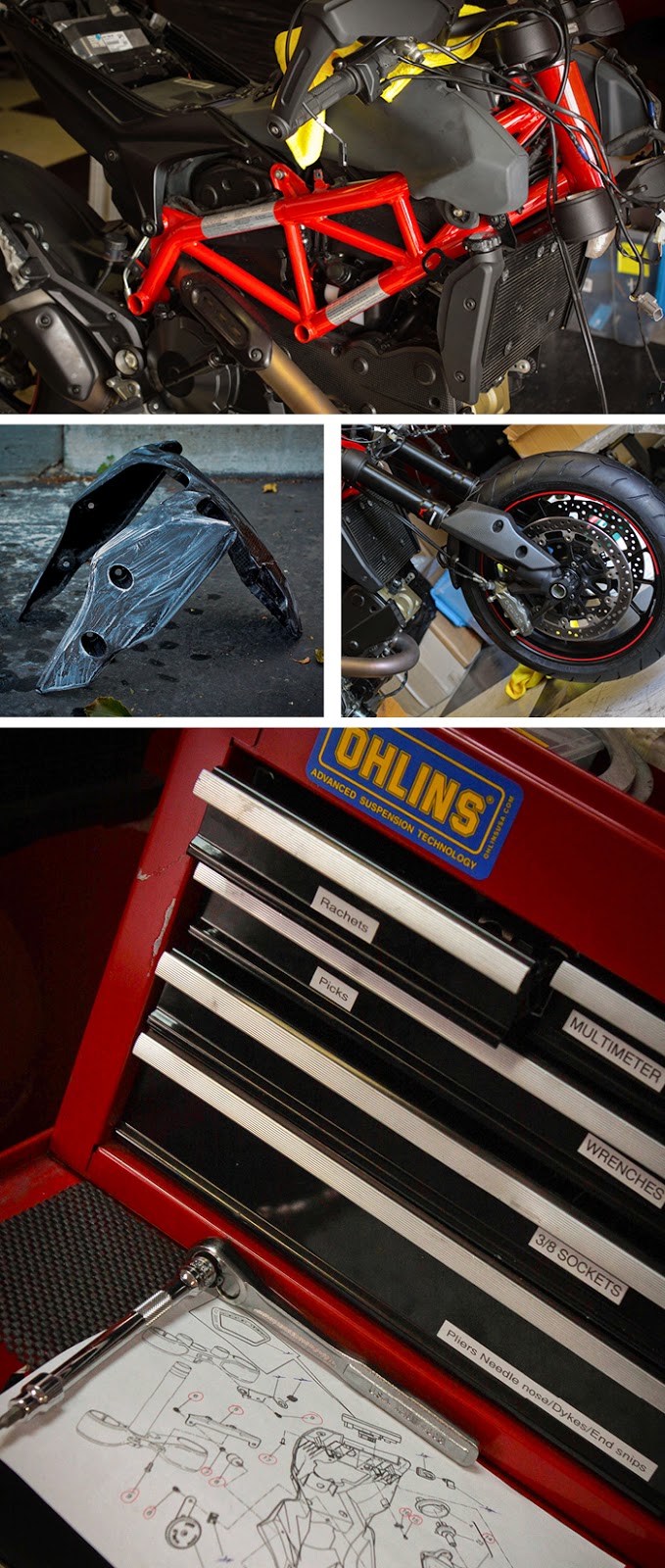 From there, we pulled all of the white bodywork and dressed the new girl in Ducati's matte black bodywork. Not wanting the bike to be mistaken for the standard Hypermotard, we applied the SP decals over the black bodywork.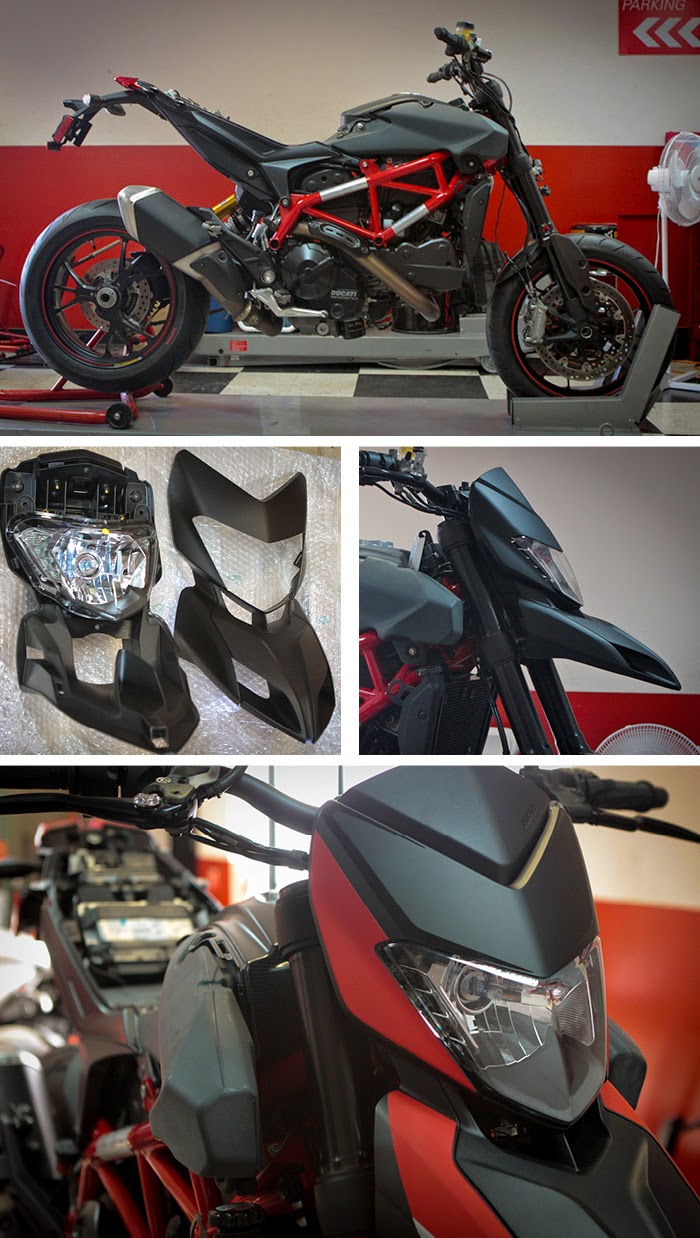 The Hyper SP is a blast to ride at all speeds. Constantly riding naked standards and cafe racers, the lack of wind protection is not an issue here. With three riding modes to choose from, an available 110hp, 50 mm Marzocchi front forks, fully adjustable Öhlins rear shock and Brembo brakes, the Bullitt SP is a force to be reckoned with.