I present to you today a very badass custom 2006 Triumph Thruxton cafe racer for sale. This bike is located in San Diego and comes from our friends, The Beer Booters. If you haven't heard of 'em…
or checked them out yet – do yourself a favor and get over there…NOW! Bullitt approved!!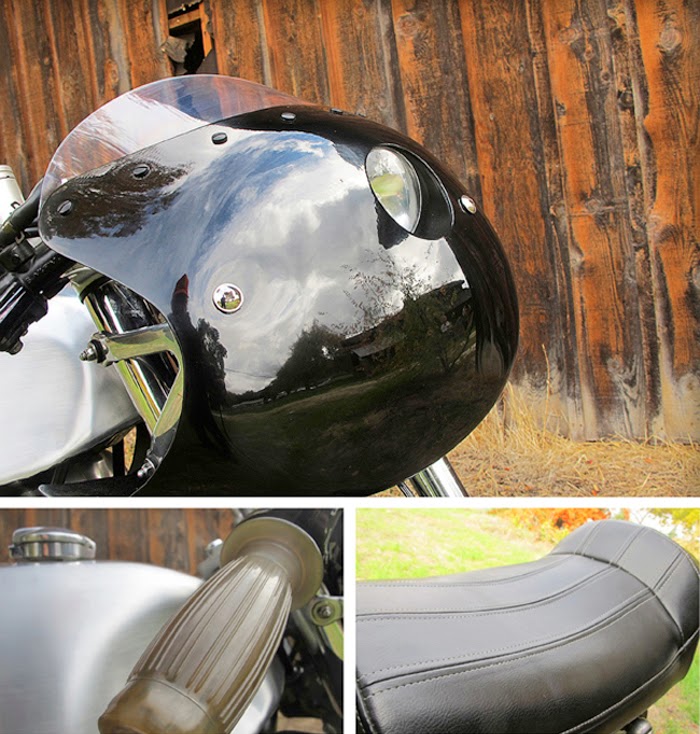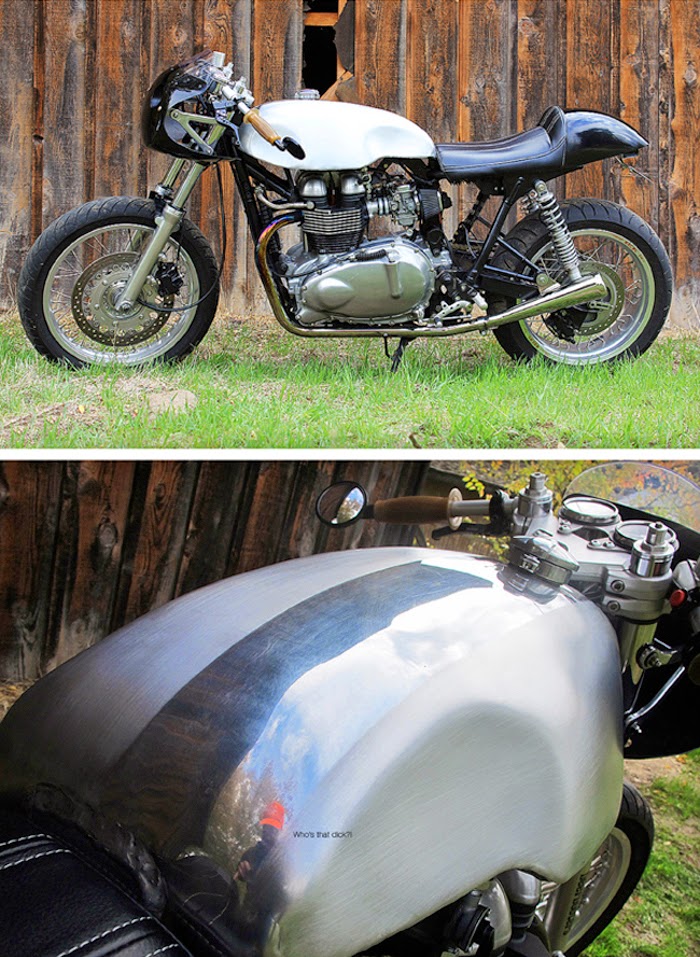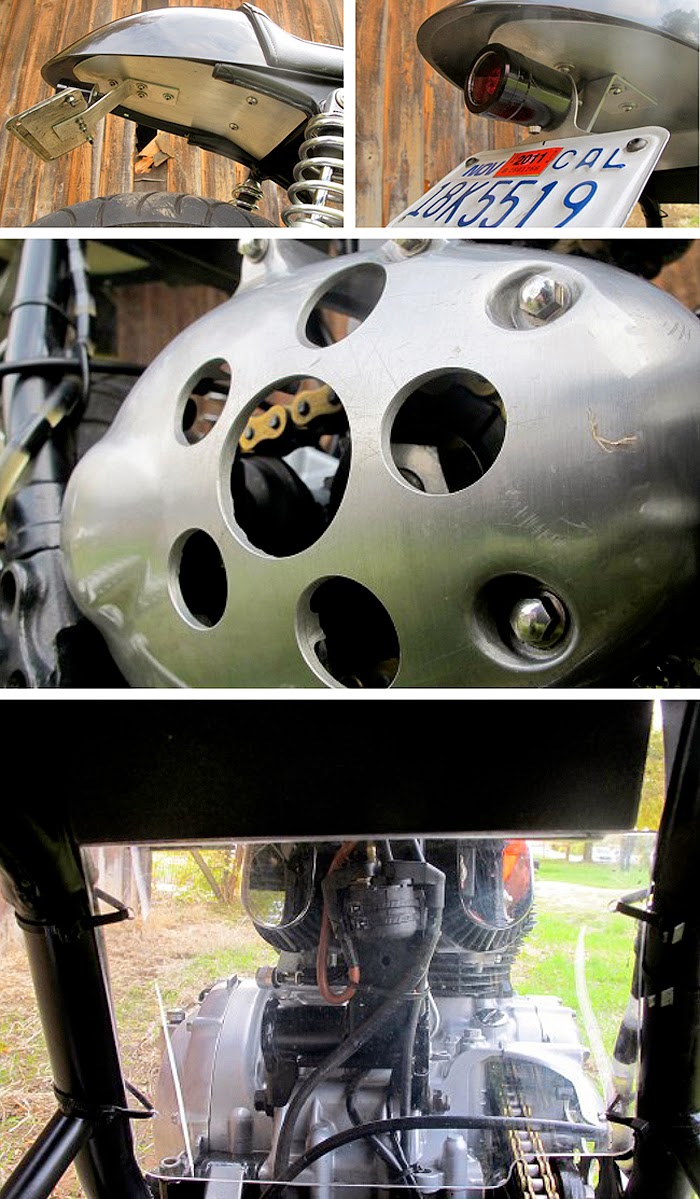 Specs from the owner:

Engine, year and make, model: 2006 Triumph Thruxton
Frame: Stock – slimmed and trimmed
Fork: F3
Tire/wheel size and style: Stock front, bigger wheel in the back – excel rim upgrades. Bridgestone Battleaxe in the back and Avon VP2 in the front – seems like a good marriage…
Other mods, accessories, cool parts, etc: Custom Alloy Tank from Richard Phelps at TabII classics, Aftermarket Glass bubble seat that was cut, shaved and hacked from Airtech. The upholstery was done by my local secret guy, vintage custom fairing with custom fitted windshield and headlight, cut off all the unnecessary tabs and chucked all the unnecessary electronics and re-wired and relocated all the rest of the electronics onto the bike into a small box under the seat, after market starter switch, key less- just a power switch, no electronics on handlebars, no blinkers, custom tail light and head light, F3 forks, Bubs exhaust, Drilled out Sprocket cover done by Wompy at Still Kickin, Alloy rear adjustable Icon Shocks, K&N Air Filters, Custom lexicon rear mud guard and an alloy seat base guard, King bar end mirror, custom one off Foot Pegs done by Wompy at Still Kickin, functional tiny racing battery, custom gauge bracket with after market gauges, Avon front tire and Bridgestone rear, wide rear tire kit with Excel rims – engine properly tuned to run like a champ.
Bike is still for sale, all offers considered.
Inquires? Hit up BeerBooters@gmail.com