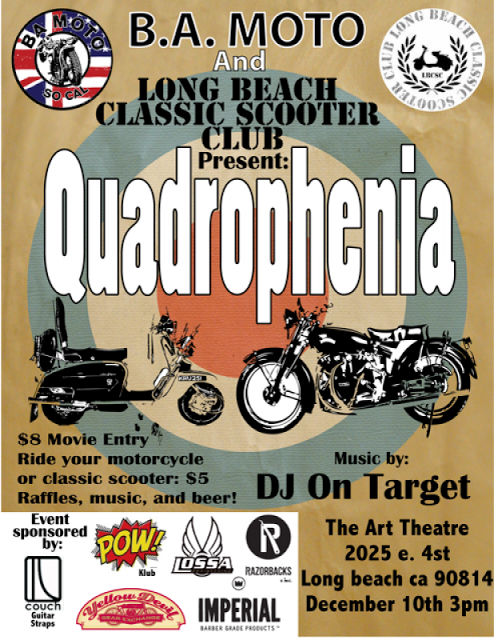 Huge rally day happening in Long Beach Saturday December 10th. BA Moto has rented out the Art Theater to have a showing of the epic Quadrophenia! Doors open at 3. There will be beer, DJ On Target, and raffles raffles raffles galore!
Tickets are $8 but if you ride to the event, you score a discounted rate of $5!
After the screening you'll have time to score dinner before the next event which is Soulshots Photography, Vintage Scooters and Subculture at Jones Studio Gallery. Exhibit opens at 7 pm!
Hope to see you all there!
The Art Theater: 2025 E. 4th St, Long Beach
Jones Studio Gallery: 4321 Atlantic Ave, Long Beach