The Bullitt OG2 gets its start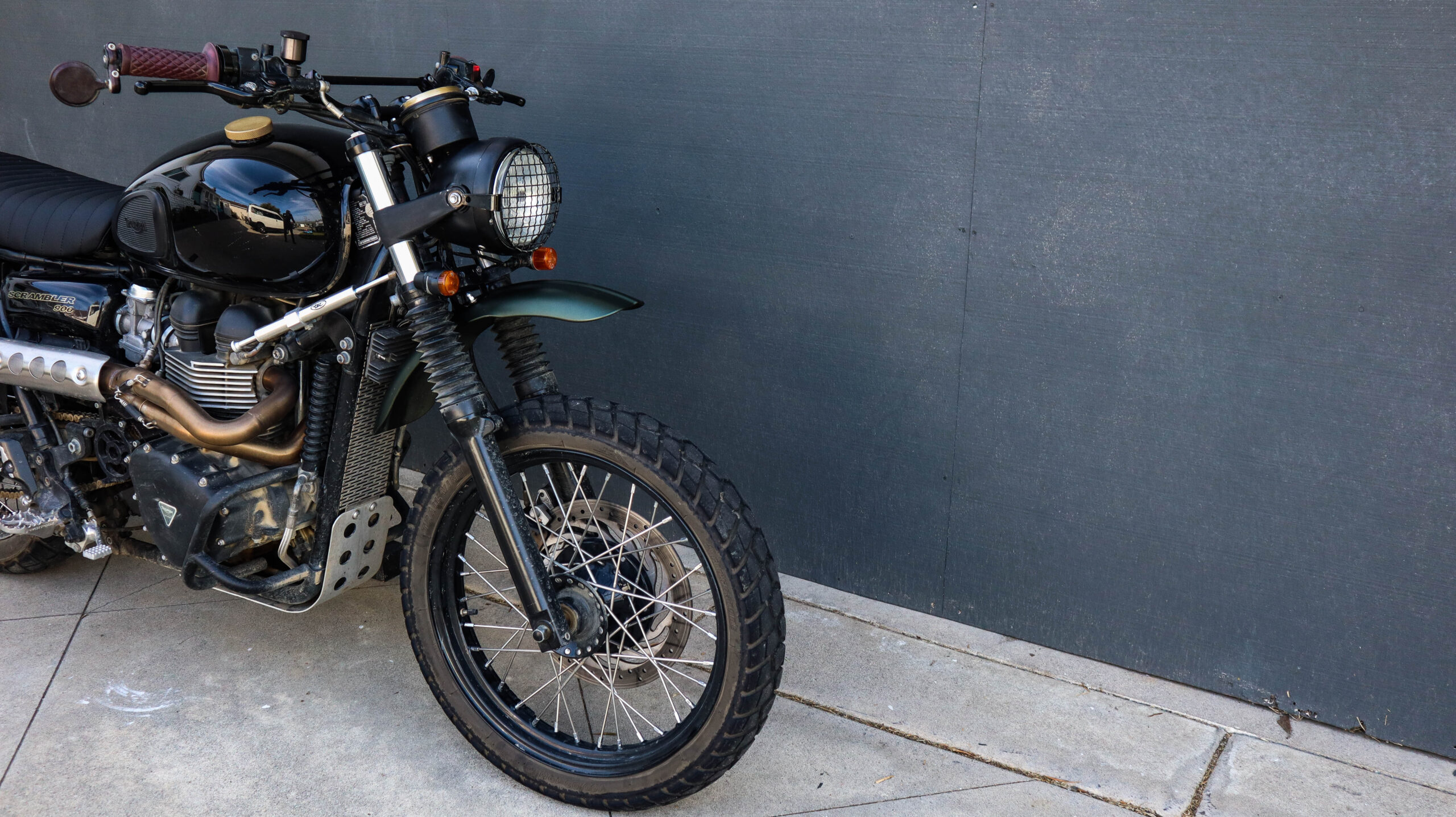 I guess to some extent, this is my adult version of playing dress up. We've got the new bike, and through our homies at British Customs, we have the good fortune to be able to play around with parts. I cruised over to the HQ the other day and was shooting the breeze, chatting about direction for the build. We just started out pulling down bins with old parts; fenders, brackets, headlight buckets from previous builds. Just messing around, having a few beers and imagining what the bike could evolve into. THIS is what I love most about building bikes. I have a general idea, yet the process is organic. No digital mock ups of a finished project. We literally bolt shit on, and see if we like it. Can I get a Hallelujah?!
Before you look at the pictures of this bike, let me preface this by saying there are still plenty of "mods" that came on the bike I don't like. But again, this is a process. First things first, bailing that fugly shortie fender. I pulled the bracket and went with a British Customs High Fender Bracket. We snagged a green Thruxton front fender and we're already on our way! I haven't even bothered to paint it because I'm still not sure it's staying.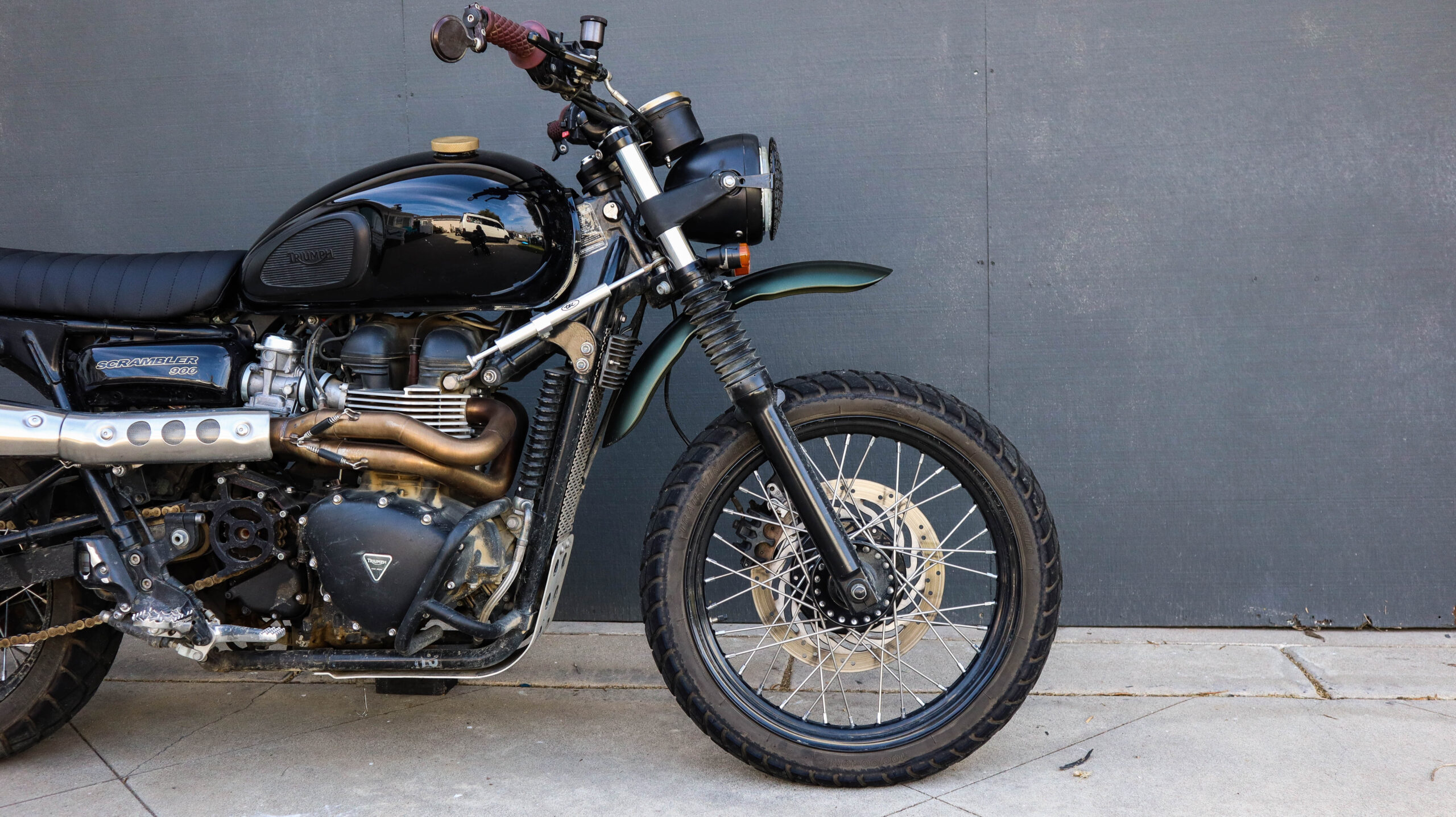 Next up was getting a cleaner seat. I've always been a fan of the BC Slammer Seat and knew I needed to ride around with one. I actually was thinking of going with brown, but until we strip the paint and go with a new look, better keep it black. For now, I decided to go with the "Tuck & Roll Slammer Seat" and I haven't been disappointed.
Something noteworthy, and pretty funny, I realized after seeing a photo of our Nate from BA Moto's Scrambler, that the former owner of this Scrambler installed the Arrow headers upside down. Basically the right's on the left and the left's on the right. I'd fix it, but even for how good it sounds (which it does), I don't plan to keep the Arrow. I'm being a pain in BC's ass, but I'm on them to bring back the dual sided high pipes. That's just something I knew I needed.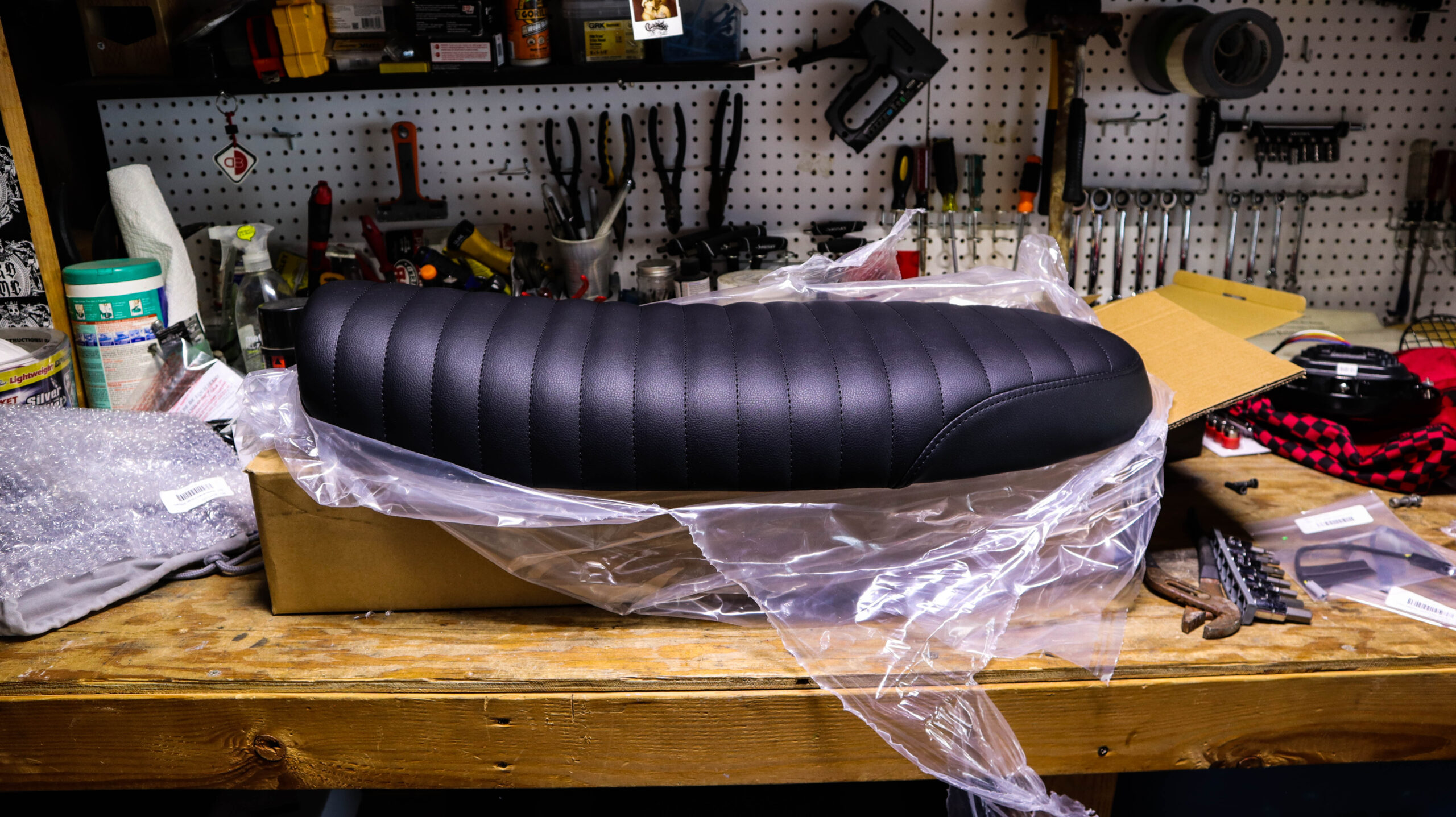 To keep things clean under that lovely new seat, I installed a new under tail kit. Super easy and perfect fit!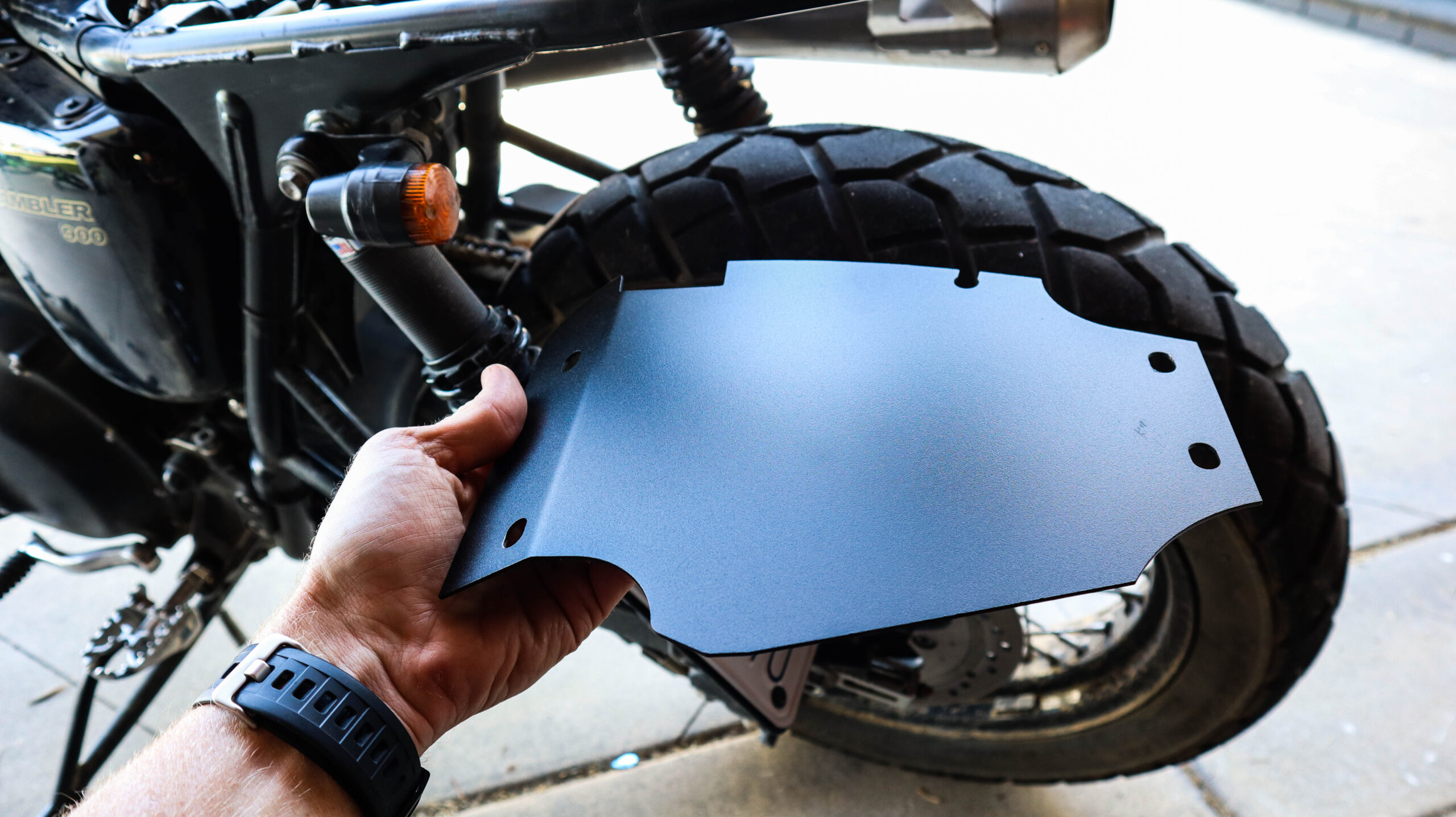 Basic design inspiration for this build is 1960's desert sled with a modern twist. So, I really wanted classic style fenders (might play around up front) but British Customs CEO Jason pulled out some old fenders from a bygone project. I was drooling and knew I had to try them out. The rear is killer and it might be on for good. It's funny as I spent nearly a decade trying to "eliminate" fenders and now here I am psyched on adding on a vintage, and somewhat large, fender. Funny how we evolve. Or maybe, I just understand that this style requires one.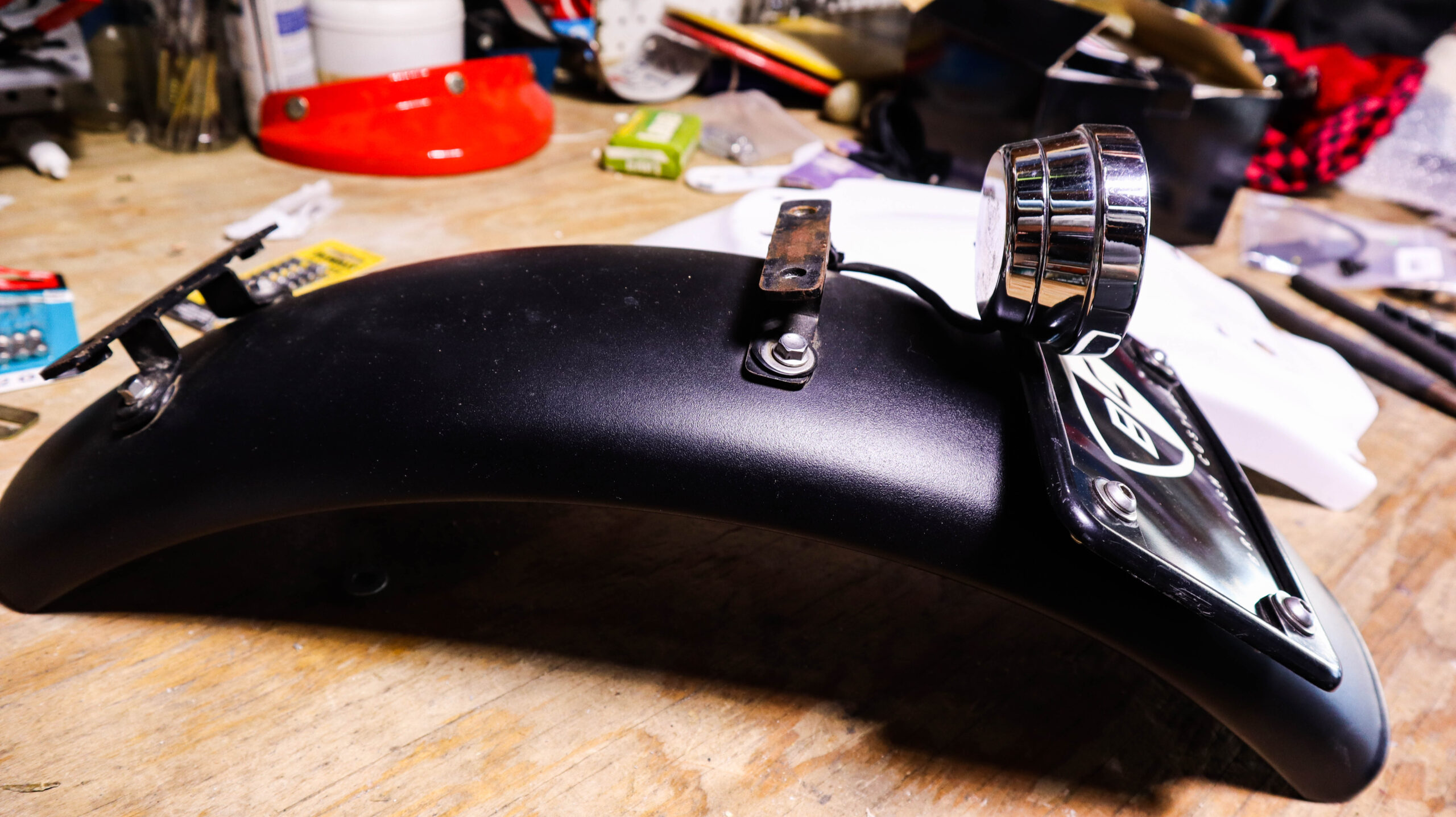 I've got pictures of the bike with all the new parts installed, but I'm gonna make you wait. More to come. Stick around. Stay tuned. Enjoy the ride…cuz we plan to.