Welcome back to the third installment of Behind The Bars, The Bullitt's celebration of the humans behind the machines we love. If you are a regular reader of this column you know we are generally bullish on the overall state of affairs within the moto industry simply because, well, we're like you and are addicted to the sound, smell and sensation of riding. Plus, The Bullitt is located in SoCal which feels like the epicenter of motorcycle culture – we tend to only see the good and ignore the haters, industry articles and social media mentions about the flatlining of the motorcycle industry. Recently, we decided it would be fun to profile some of the people who inspire us, challenge our point of view on design, or in some cases, just one up themselves and the industry as a whole.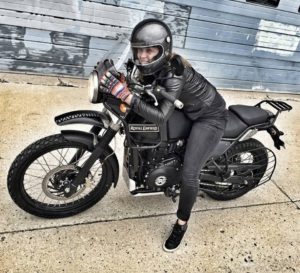 For our third feature, we've chosen Breeann Poland, Head Of Marketing for Royal Enfield North America. Bree began her life in the motorsports industry through promotional modeling in what was known as the American Road Racing series. After a few years her roles and responsibilities expanded to include managing hospitality and public relations for a Satellite team. After 7 seasons working with the team Bree left to manage the GEICO RMR Road Racing program fielding riders Danny Eslick and Michael Barnes. After a successful season she was approached by a private investor to manage a race team/program and they won championships in the Supersport Class with riders Joey Pascarella and Jake Lewis. Bree was known to help out many privateers during her time as Team Owner/Manager such as Cameron Beaubier, Jake Zemke, Kyle Wyman, Jake Holden.
After a decade in the AMA then turned DMG series Bree focused her attention on building motorcycle events, MC'ing and helping professional road racer Melissa Paris in her overseas racing endeavors. During this time Bree was approached by Royal Enfield to be part of opening Royal Enfield North America in Milwaukee, WI. In 2015 Bree began her journey with Royal Enfield driving all Digital, Events and PR. After 7 months in that role Bree was promoted to Head of Marketing for North Americas where she looked after everything within the Marketing and Communication scopes as well as building/managing the first phase of Dealer Retail Environments and assisting the Global teams with the successful launch of the 650 Twins. In 2019 Bree was promoted to Lead Marketing & Communications for the America's which includes North, Central and South America.
Name: Breeann Poland
Company: Royal Enfield Americas
What was the first bike you bought and why did you buy it?
First Motorcycle I bought myself was a BBR50 but I am guessing you are looking for something with more CC's :). Throughout my childhood I was gifted many motorcycles and didn't really need to buy one. It wasn't until my late 20's early 30's that I purchased one myself. It was a Ducati 848 EVO and way too much of a motorcycle for me. I. bought it because of the race team I owned- we raced that model and it only seemed fitting that I had one for the streets.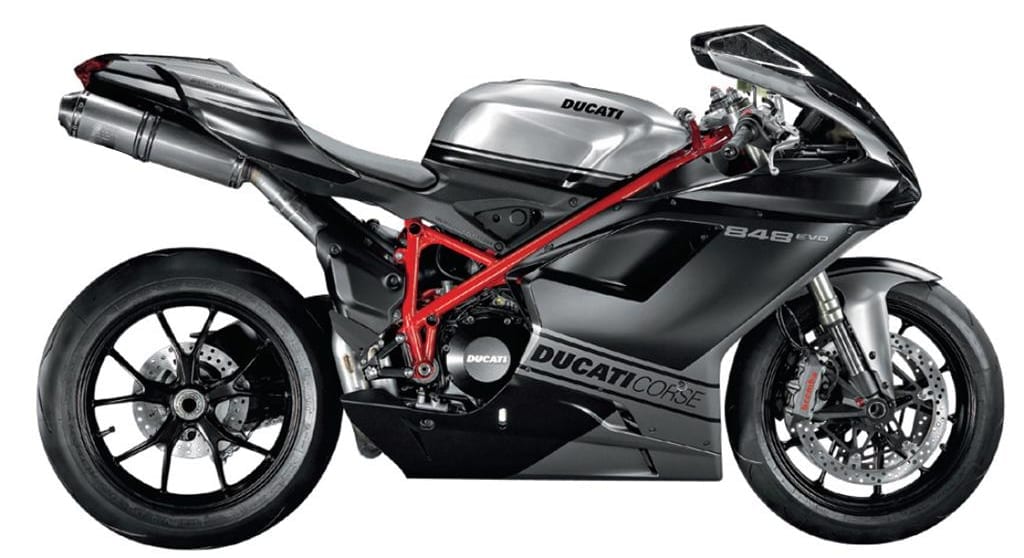 What one person has influenced your interest in these machines – what about them helped form your ideas on this sport?
My son's father got me into motorcycles back before we were even in our teens. I had been around motorcycles before then but his love and constant chatter about them really kick started my obsession. Having them around me daily (mostly dirtbikes) we would often go to races and then I would get inspired. A few short years down the road I went from being an Umbrella girl to running a team of my own in what was known as the AMA Pro Road Racing series.
You just found out you have one week to live. That gives you a few days to squeeze in 1-2 days of riding. What bike, and where do you go?
Oh man, I would have to say the Royal Enfield Himalayan and I would finally get the courage to ride in the Himalayas.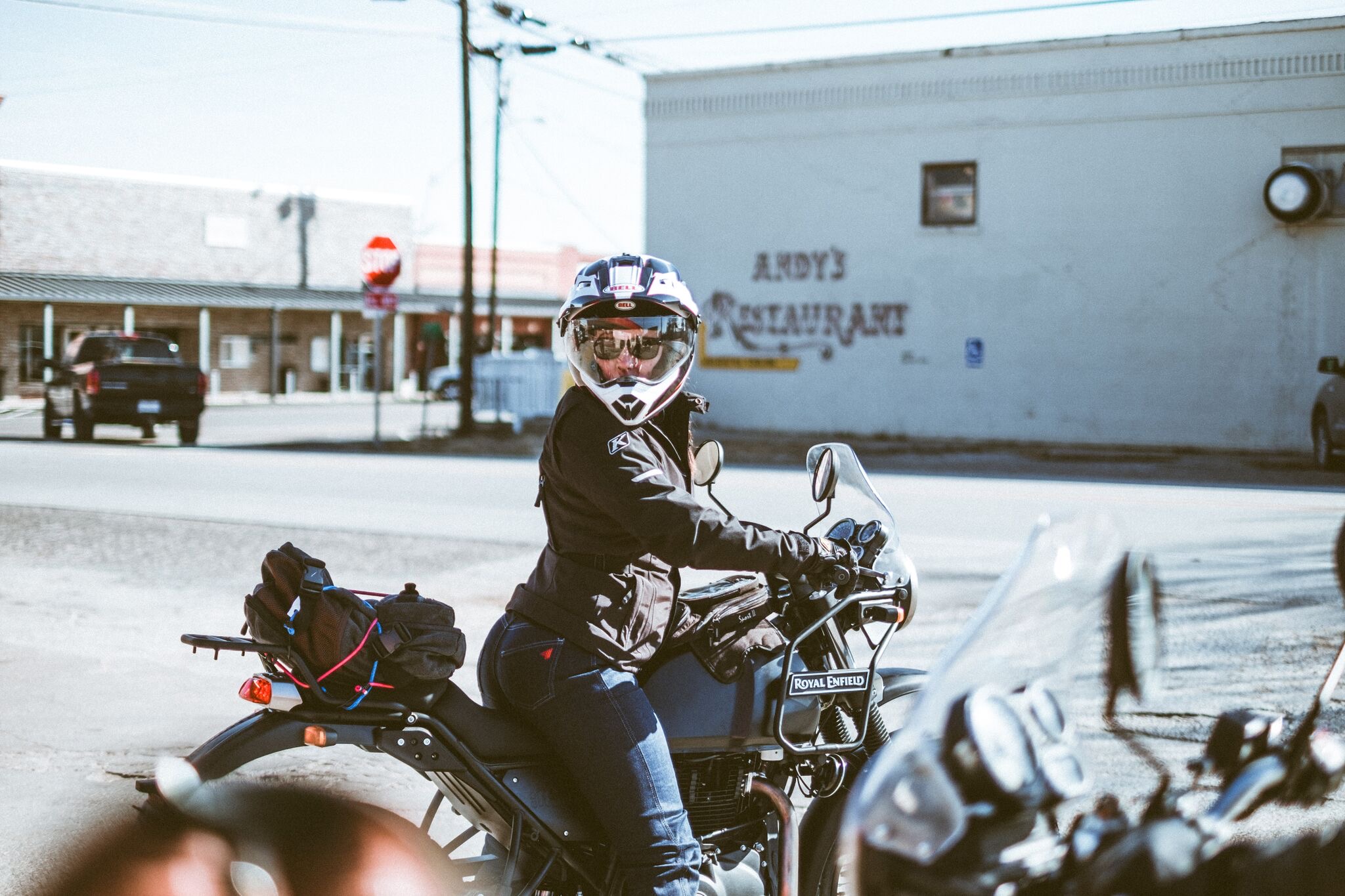 What's a life lesson you learned from motorcycles?
That no matter where you come from in life, that no matter who you are, motorcycles are an awesome way to connect with people
Have motorcycles helped you discover some aspect of your personality and/or have they helped you understand your purpose?
Motorcycles are the ultimate form of therapy for me. I also like solace and am totally ok with being alone. Riding gives me that. I don't need to talk to anyone, I can disconnect and just focus on myself, the road and the motorcycle.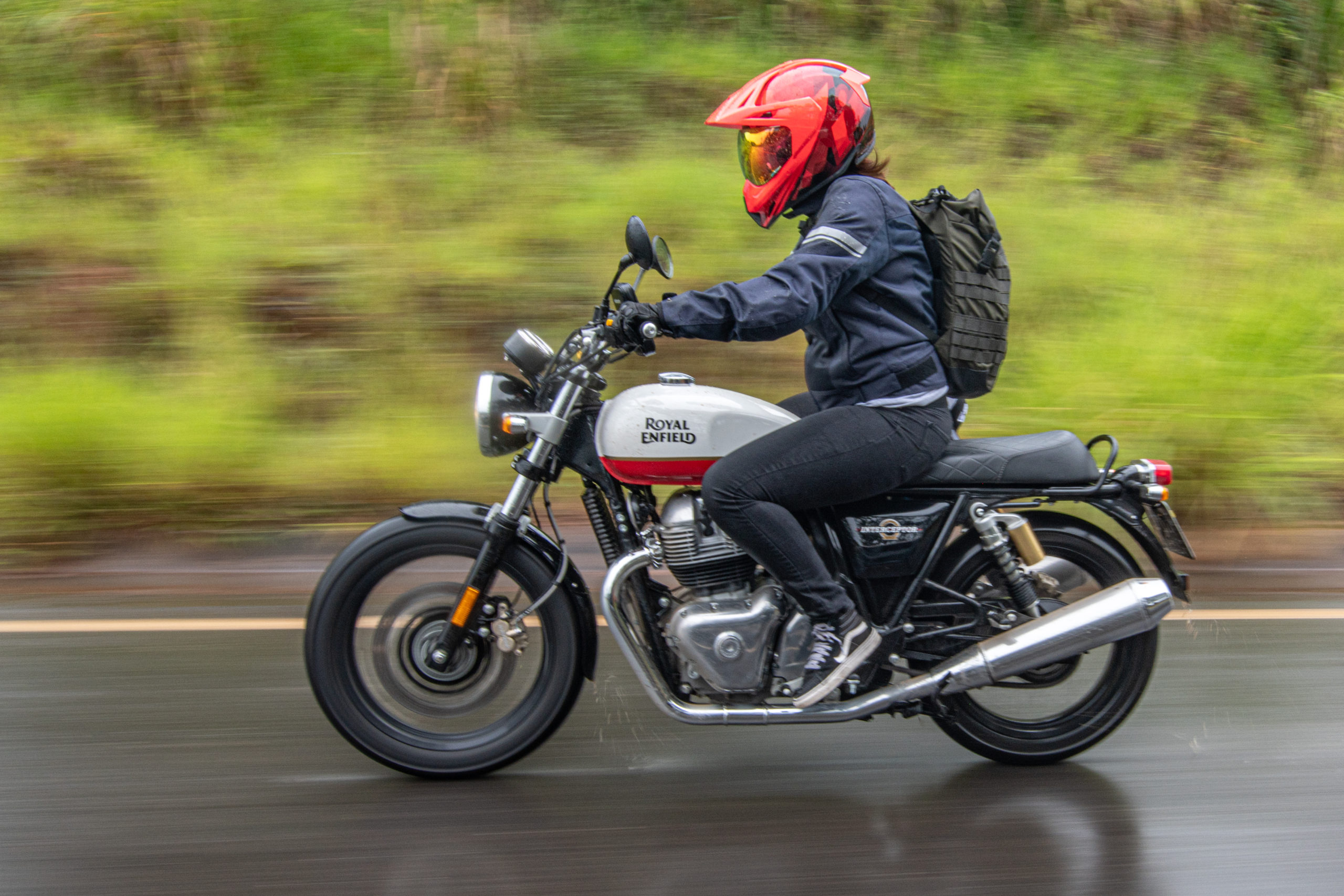 You have $10k and one hour to buy a bike…. Go.
Well, you know I work for Royal Enfield and something I have been spouting about is how motorcycles need to be more affordable. So I would buy a new Royal Enfield GT 650 which leaves me with about $4k left to spend so I would most likely pick up a vintage Ducati Monza or Desmo to restore with my fiancé.
When non-riders question why you ride a machine that is so dangerous, what do you tell them?
I don't typically get that question anymore- it's nice to see how's people's perceptions surrounding motorcycling in general has changed. On the rare occasion I tell them everything in life can be dangerous and you live only once so I do what makes me happy
What motorcyclist do you identify with and why? Ponch, McQueen, The Fonz, or Evel Knievel.
Hmmm….None, I am me. Not like anyone else… although I wish I could ride like Rossi.
Gear is a big part of this sport, what is one thing you cannot live without when riding?
A proper helmet..full face with tinted visor.
Any previous builds or projects that you're proud of, or surprised with public perception?
The women of Build Train Race Program that I am overseeing. None of these women had ever built a Flat Track Motorcycle before and they blew me away with what they came up with.
Any cool projects/builds you're currently working on?
I am currently restoring/building a 1975 Aermacchi SX175 with my fiancé. No I am not just standing there. He has been coaching me through the whole process. From the tear down, to the engine assembly and everything in between. I never thought restoring a motorcycle would be so demanding and I love it. It's helped us get through the stay at home order.
What's next for you? What project has your attention?
I am actually going to buy a Royal Enfield GT 650 and personalize it a bit- would like to turn the exhaust into a 2-into- 1, get a new seat, mirrors, headlight etc. I personally love the paint job on the Dr. Mayhem but would like to personalize some bits and pieces.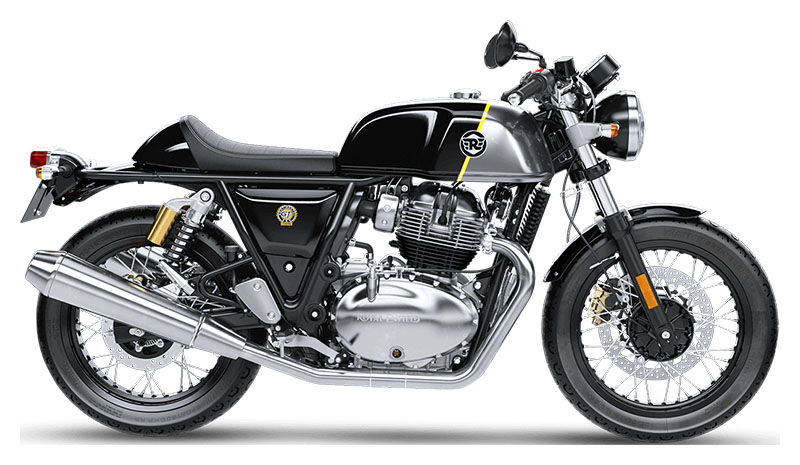 You're editing your own moto video – footage of you riding with best friends. What song opens the video?
Easy peasy- The March by Ky-Mani Marley
We're in this industry because it brings us joy. What was your most joyous day on a motorcycle to date?
Personally? Riding through Cinque Terre in Italy. Professionally? My first motorcycle launch which was for the Himalayan in 2018.
Extra Credit – This industry is small, so give a shout out to a few people who are doing something unique, interesting or worth copying.
Outside of Royal Enfield I presume – gotta give some props to BMW for putting a strong and amazing woman in charge of things here in the US of A. The Build Moto Program here in MKE and Robert Pandaya.
Stay up to date with Breeann Poland by following her on Instagram: @breetashski_