Once you go bagger…
I was beyond stoked when I got the call from my friends at Ultimate Motorcycling to see if I could step in for an upcoming Indian launch. My mind instantly got to wandering and I was hoping it was some new variation of the FTR1200, but that seemed too soon. Once I got a little detail, I learned that it was going to be on two new Indian Scout models as well as the new 2020 Thunder Stoke line up. I knew I'd feel at home on the Scouts – I'd ridden a few of them before – but I'd never ridden any of Indians big baggers. And while baggers are stylistically not my cup of tea, these days they are packed full of creature comforts and a blast to ride.
My write up for the new Scouts went live on Ultimate Motorcycling but they're letting me share some fast facts on the new Thunder Stoke range with you all here.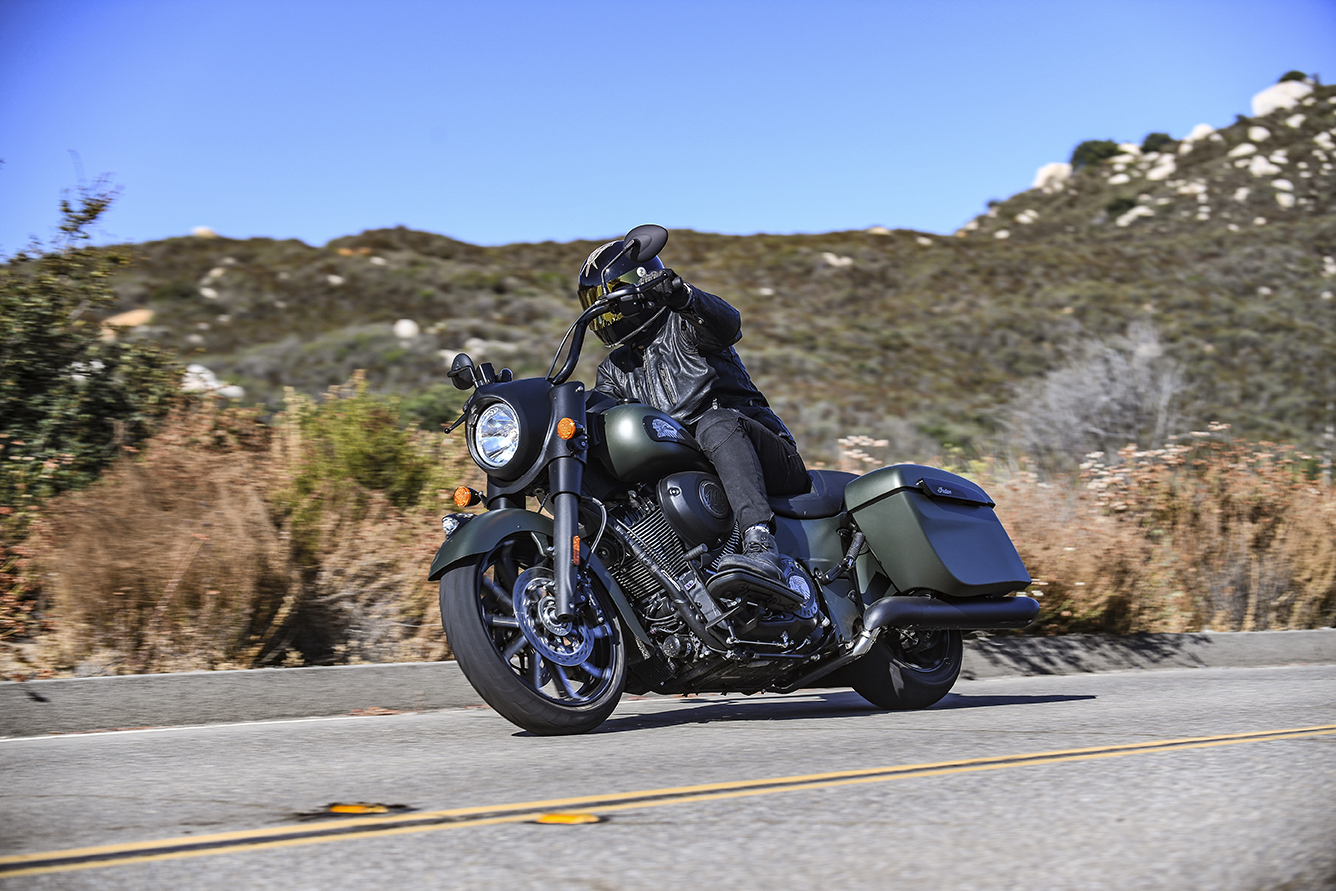 1) Thunder Stroke 116 Engine Now Standard in Select Models. For the first time in the company's history, Indian Motorcycle will offer a 116 cubic-inch Thunder Stroke engine in select models. Straight from the factory, the new 116 cubic-inch air-cooled Vtwin engine features a new high-flow cylinder head that delivers class-leading performance with 126 ft-lbs of torque. The Thunder Stroke 116 is now standard on the Springfield Dark Horse, Chieftain, Chieftain Dark Horse, Chieftain Limited, Chieftain Elite, Roadmaster and Roadmaster Dark Horse.
2)  Ride Command Features Connected Services – with Traffic & Weather Overlays. For 2020, Indian Motorcycle introduces exciting updates to their Ride Command system with Connected Services – a completely redesigned version of its industry-leading infotainment system. Still measuring seven inches, with glove-touch technology, Ride Command now features a new quad-core processor to provide the fastest infotainment experience available. New connected features include traffic and weather overlays, so riders can plan their ride to avoid traffic and poor weather conditions.I didn't get to play with the weather overlays but can confirm that the dash was intuitive and easy to manage with gloves on. I synched my phone at a long light and had my phone back in my pocket before it turned green, Pandora bumping.
3) New Roadmaster Dark Horse Features Modern Aggressive Styling. With blacked-out finishes and just enough chrome to stand out from the 2020 lineup, the Roadmaster Dark Horse features a streamlined fairing, slammed saddlebags, 19-inch front wheel with an open fender, an extended reach rogue gunfighter seat, blacked-out engine and matte paint color schemes. Powering this mean touring machine is the Thunder Stroke 116, while premium touring amenities abound, including a touring trunk, lower fairings, heated grips and a mid-adjustable windscreen.
4) New Springfield Dark Horse Gets a Similar Modern Treatment. Following extremely positive rider feedback from the 2020 Jack Daniel's Limited Edition Indian Springfield Dark Horse that was launched at Daytona Bike Week, Indian Motorcycle is now offering a similar design package for the 2020 Springfield Dark Horse. While the Thunder Stroke 116 delivers unrivaled power, the bike gains an enormous level of attitude with slammed saddlebags, rogue seat, 12-inch mini apes and premium blacked-out finishes.
5) Chieftain Elite Returns with Two-Tone Paint, Upgraded PowerBand Audio System & Premium Amenities. As it has with previous iterations, the Chieftain Elite is an ultra-premium bagger – combining style, technology and performance. The 2020 Chieftain Elite packs the Thunder Stroke 116 and Indian Motorcycle's booming PowerBand Audio Plus system with integrated fairing and saddlebag speakers. PowerBand Audio produces crystal-clear sound that is 50% louder than Indian Motorcycle's standard audio system. The 2020 Chieftain Elite's premium styling includes a two-tone Thunder Black Vivid Crystal over Wildfire Candy paint with matching motor highlights and badging, precision machined elite wheels, pinnacle mirrors, select rider floorboards, and a flare windshield.
6) Indian Motorcycle's Ride Command is the industry's largest, fastest and most-customizable infotainment system on two wheels. The screen is formidable, easy to read, and intuitive to use.
7) Chief Dark Horse and Chief Vintage will now share the same chassis as the Springfield and Springfield Dark Horse. The result is improved handling and an adjustable rear suspension for both Chief models.
8) The Springfield and Chief Dark Horse will each come standard with a 17-inch front wheel. The new 17-inch front wheel offers improved stability.
9) Add up to 4% more power with the Stage 1 kit. Indian Motorcycle's new stage 1 oval slip-on muffler kit and stage 1 performance air intake together increase horsepower by 4% with the Thunder Stroke 111 and 8% with the Thunder Stroke 116.
10) Add up to 17% more power with the Stage 2 kits. By adding the stage 2 performance cams, riders will gain 13% more horsepower when compared to a stock Thunder Stoke 111. The Thunder Stroke 116 stage 2 performance kit, which includes cams, higher flowing fuel injectors and throttle body, produce a 17% horsepower boost when paired with both Stage 1 accessories.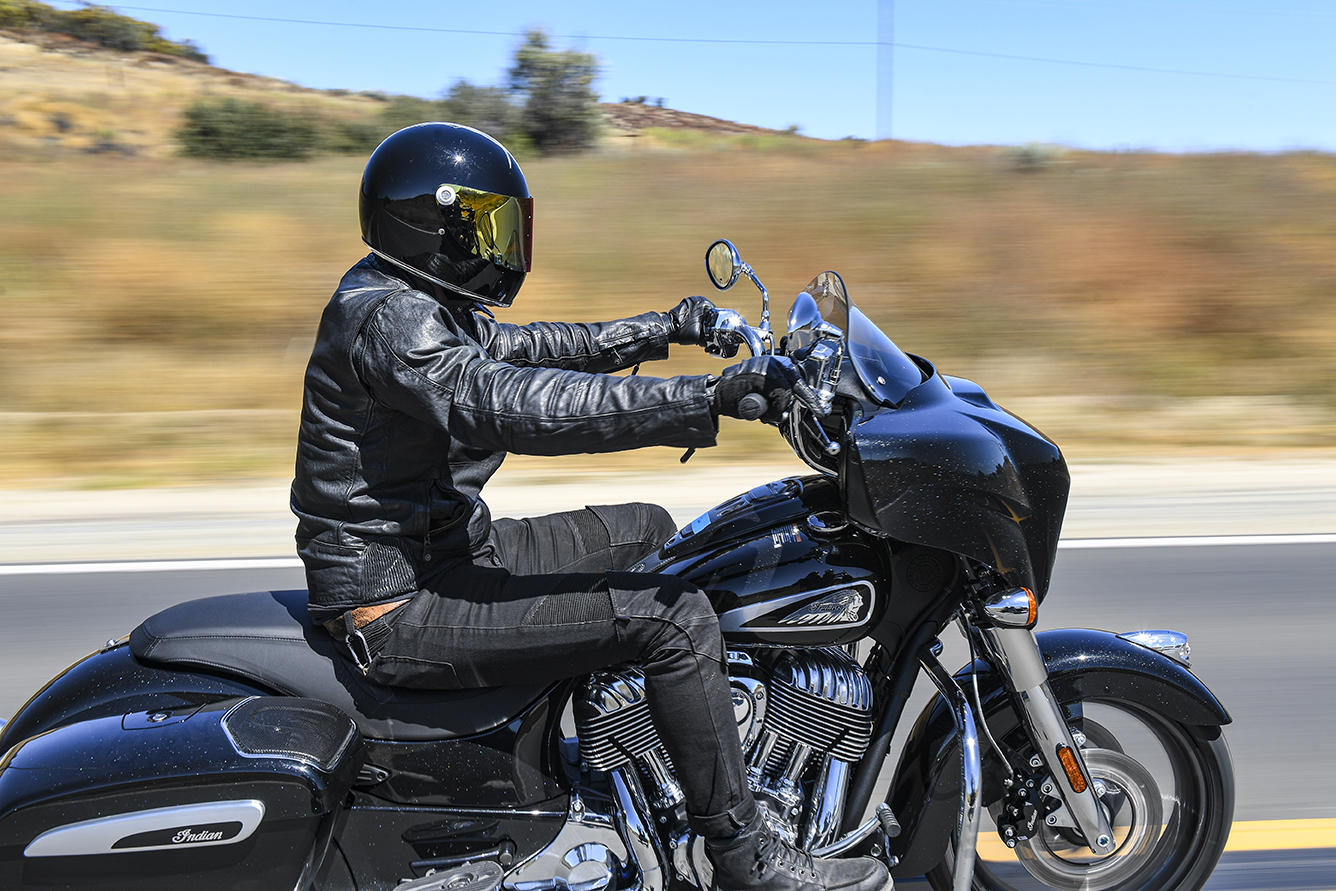 11) Upgrade your Thunder Stroke 111 to a Stage 3 Thunder Stroke 116. Riders can also upgrade any Indian Motorcycle model packing the Thunder Stroke 111 with its Thunder Stroke 116 stage 3 big bore kit, which produces 20% more horsepower when compared to a stock Thunder Stroke 111.
12) The 2020 Roadmaster receives a lighter weight and redesigned trunk rack for added style. So the Roadmaster went on a diet and got more stylish? Sounds like a good deal to me!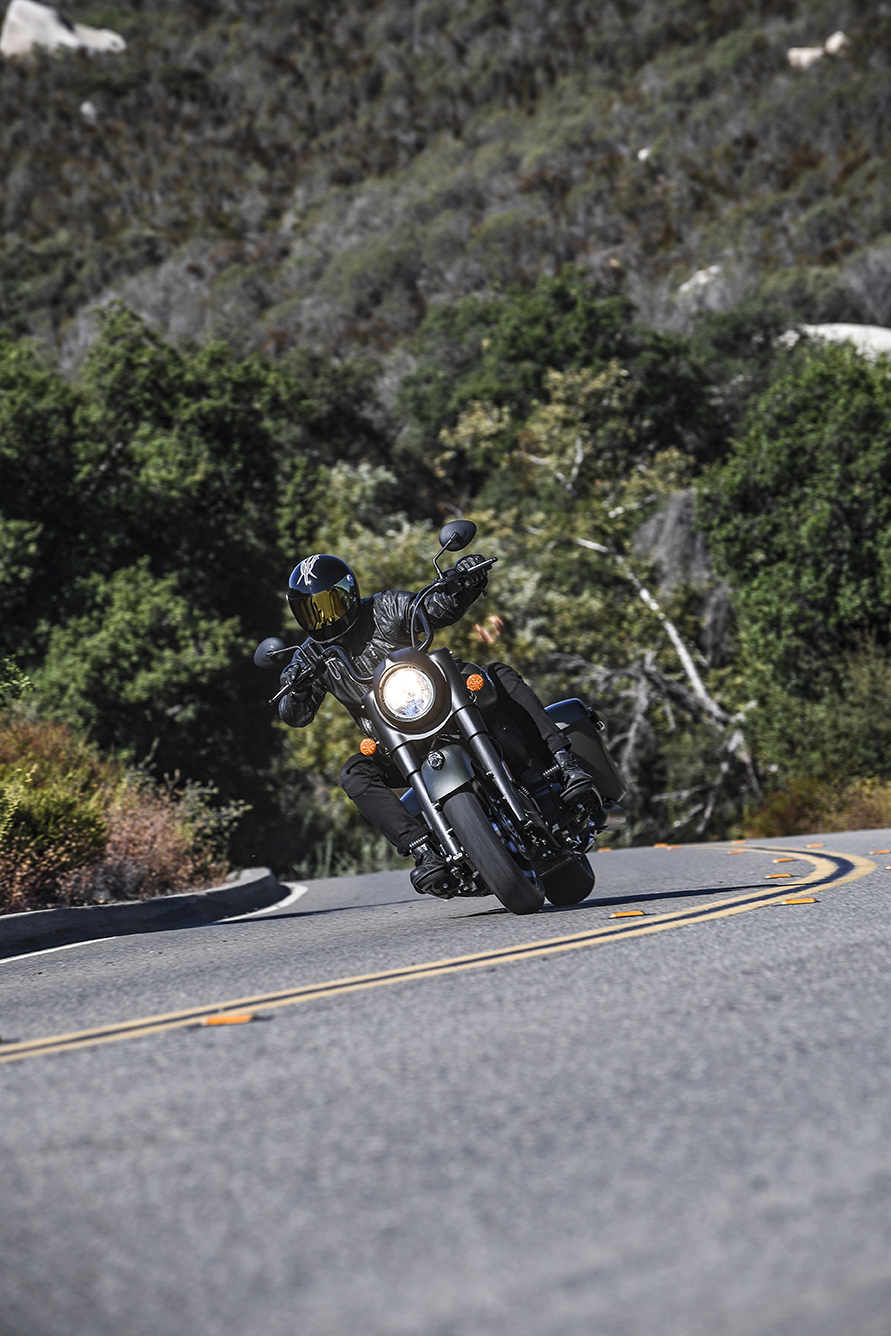 Pricing and color options for each 2020 Thunder Stroke model is as follows:
•Chief Dark Horse, starting at $18,499: Thunder Black Smoke
•Chief Vintage, starting at $19,999: Thunder Black; Willow Green over Ivory Cream
•Springfield, starting at $20,999: Thunder Black; Burgundy Metallic over Titanium Metallic
•Springfield Dark Horse, starting at $22,499: Thunder Black Smoke; Sagebrush Smoke; White Smoke
•Chieftain, starting at $21,999: Thunder Black; Titanium Smoke (with Thunder Stroke 116)
•Chieftain Classic, starting at $25,499: Thunder Black; Deepwater Metallic over Dirt Track Tan
•Chieftain Dark Horse, starting at $27,999: Thunder Black Smoke; Ruby Smoke; Titanium Smoke
•Chieftain Limited, starting at $27,999: Thunder Black Pearl; Radar Blue; Thunder Black Pearl with graphics package
•Chieftain Elite, starting at $34,999: Thunder Black Vivid Crystal over Wildfire Red Candy
•Roadmaster Dark Horse, starting at $28,999: Thunder Black Smoke; White Smoke; Ruby Smoke
•Roadmaster, starting at $29,999: Thunder Black; Burgundy Metallic; Pearl White over Titanium Metallic with black pinstripe; Titanium Smoke over Thunder Black Smoke with silver pinstripe
Action photography by Barry Hathaway
Riding Style