A scrambler that we need
Scramblers come in all shapes and sizes these days. The term "scrambler" has often been misused or applied to bikes that I wouldn't call a true scrambler. A scrambler should be a bike that can handle some off-road trails and for me, really needs high pipes. The original scramblers from the 60's were modified variations of standard, street-going, machines. Stripped down, raw, with chunky tires and high pipes. Back then, these bikes didn't come off a showroom floor – they were built in garages. That alone makes them all the cooler to us! And while it's true, not all of the original scramblers had high pipes, to us, they're pretty important.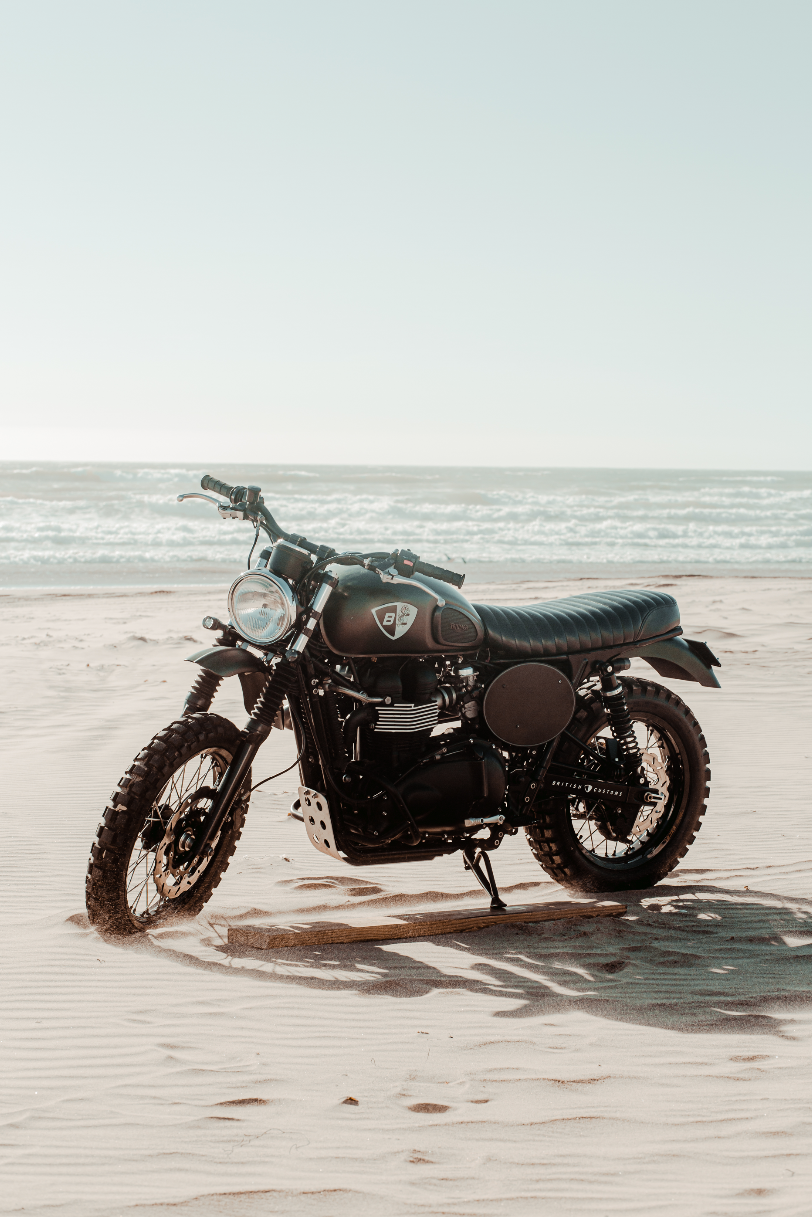 While some builders and even OEMs have made some soft version of what we think a scrambler should be, the dudes at British Customs have hit the nail on the head. With a factory 2011 Triumph Scrambler 900 as their base, their iteration dubbed "The Dirt Bike" has seen thousands of miles, many of those off-highway, and it has stood the test of time. This bike has cruised county back roads, blasted up the beach's sand, and roosted desert ghost towns. They've taken it up the mountains, through the trails, and it has never let them down. Over the years, it has be re-born a couple of times but they keep coming back to this air-cooled Scrambler. The stunning Triumph you see here is their latest iteration, or V2.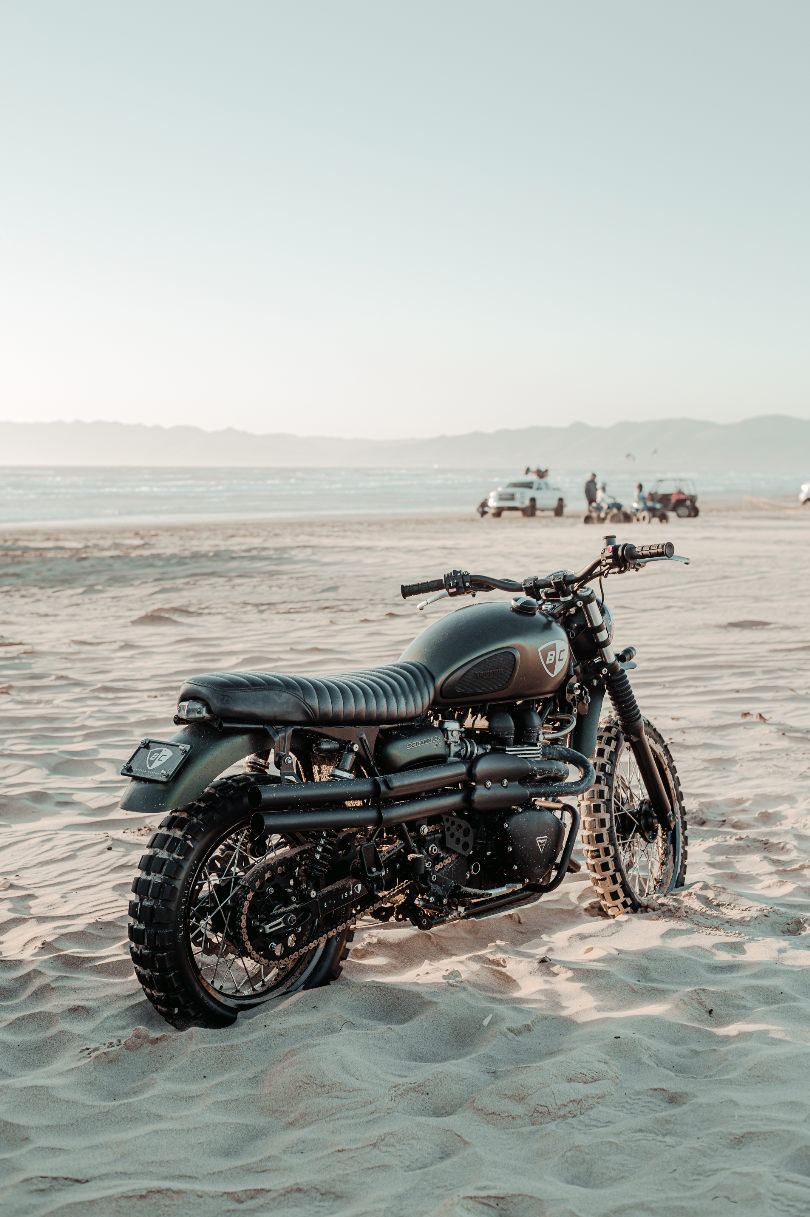 After digging around for a little "scrambler" reference points we stublemed across a pretty cool article on the history of the scrambler by BikeBandit where they listed what they deem to be the essential ingredients for a Scrambler. Have to say I agree with it all (kudos guys). Their list is below and their article can be read  here.
The Essential Ingredients for a Scrambler
If you want to build a scrambler, or just want a bike that looks the part, you have to become familiar with the scrambler "recipe." Scramblers have a distinct look, and the essential components of a scrambler are:
A torque air-cooled single or twin cylinder engine
High mounted exhaust pipes for ground clearance
Knobby, usually square-blocked tires on spoked wheels
Dual rear shocks
A short, padded seat
A smaller-than-normal tank
Mini-gauges and a small headlight
An overall stripped down appearance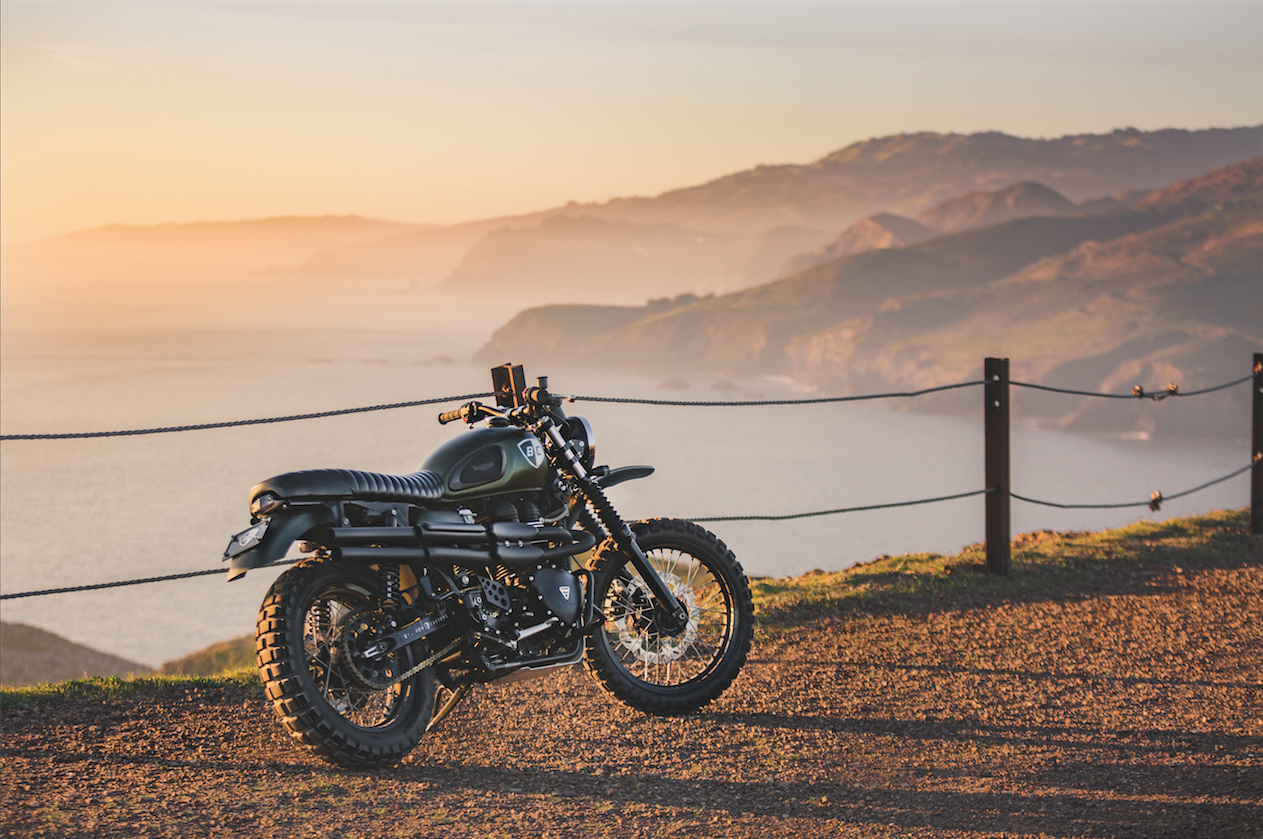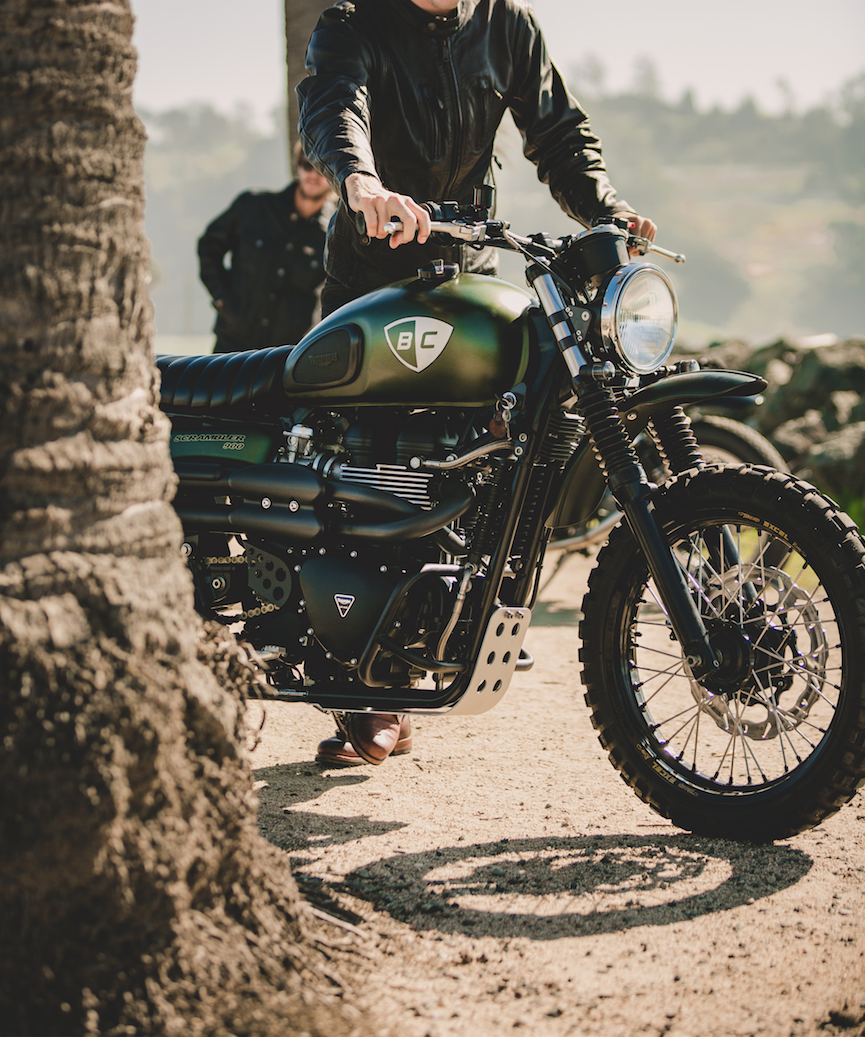 One of the best things about British Customs is that their parts are always bolt-on. You could take a bone stock Triumph Scrambler 900 (2006-2016), snag a few parts from BC and build your own variation of their dirt bike over the weekend. And while the parts are bolt-on, there are still countless ways to make the bike unique fit your style.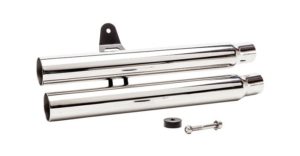 Shotgun Pipes – Scrambler 900
Designed and Tested by Ernie Vigil and Nick Apex
Stainless steel construction
Significant power boost
Minimal styling resulting in weight savings
$499.95  – Get yours here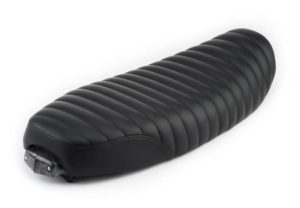 Slammer Seat with Taillight
Black Leather-Like Vinyl
Medical Grade Gel Insert
LED Lucas Tail Light
Seat Pan Lifetime Warranty
Made in the USA
$429.95 – Get yours here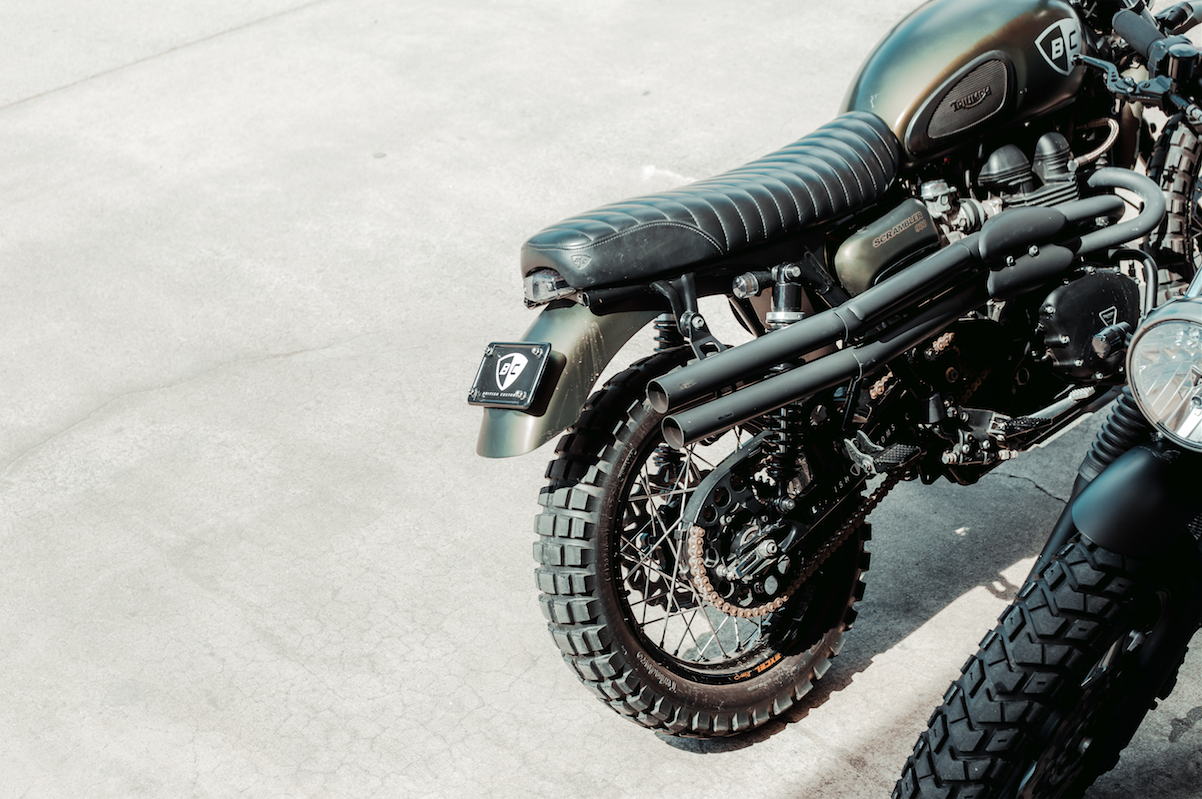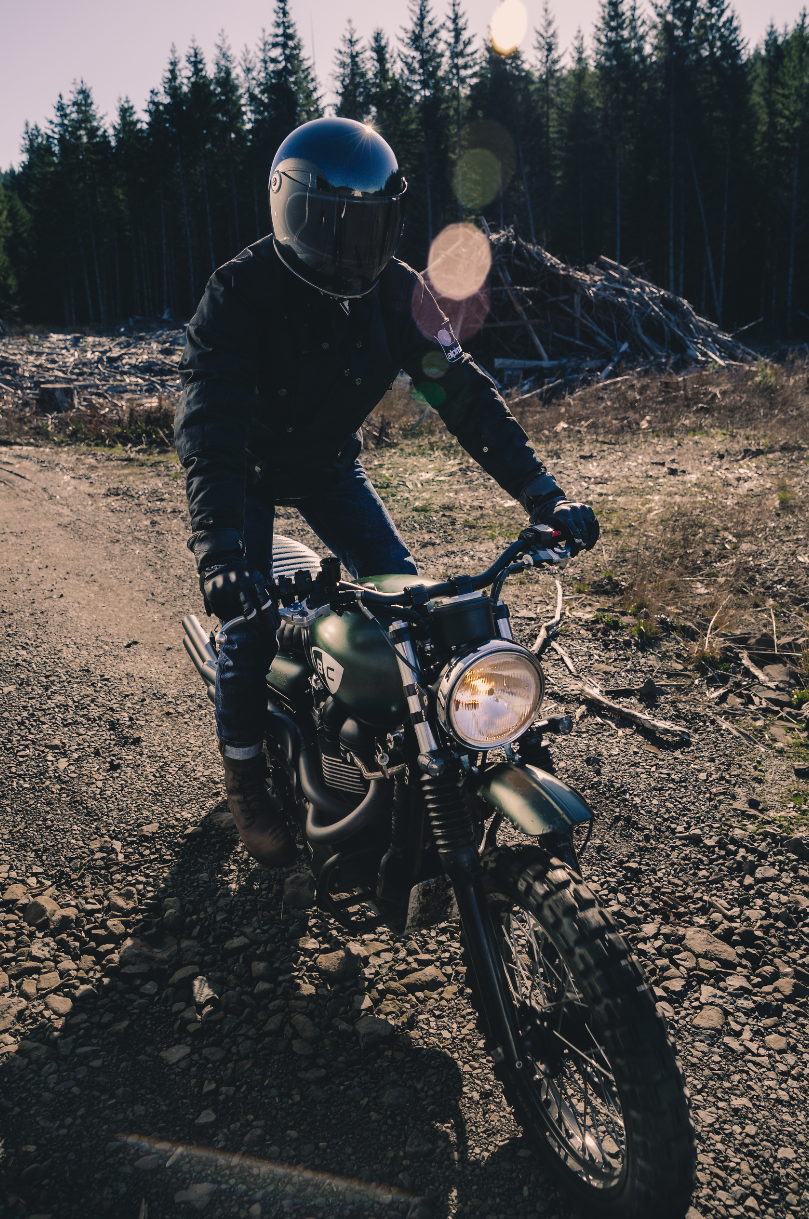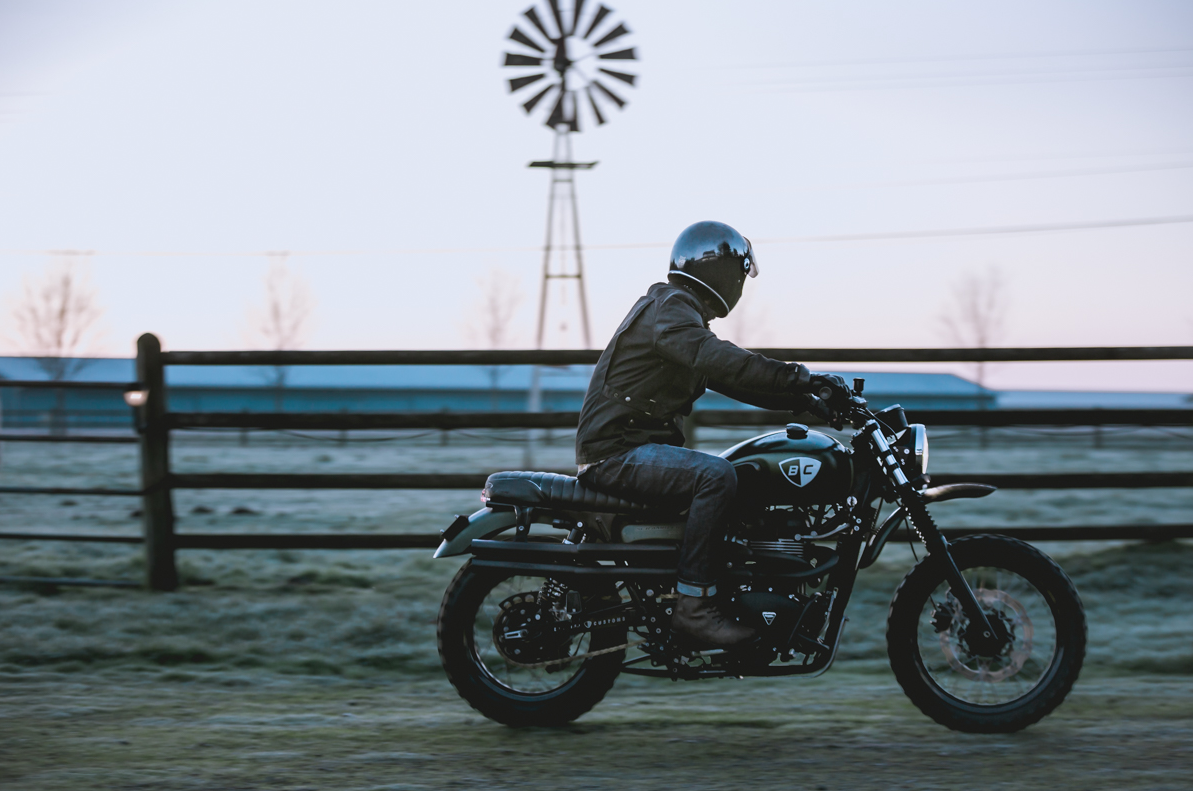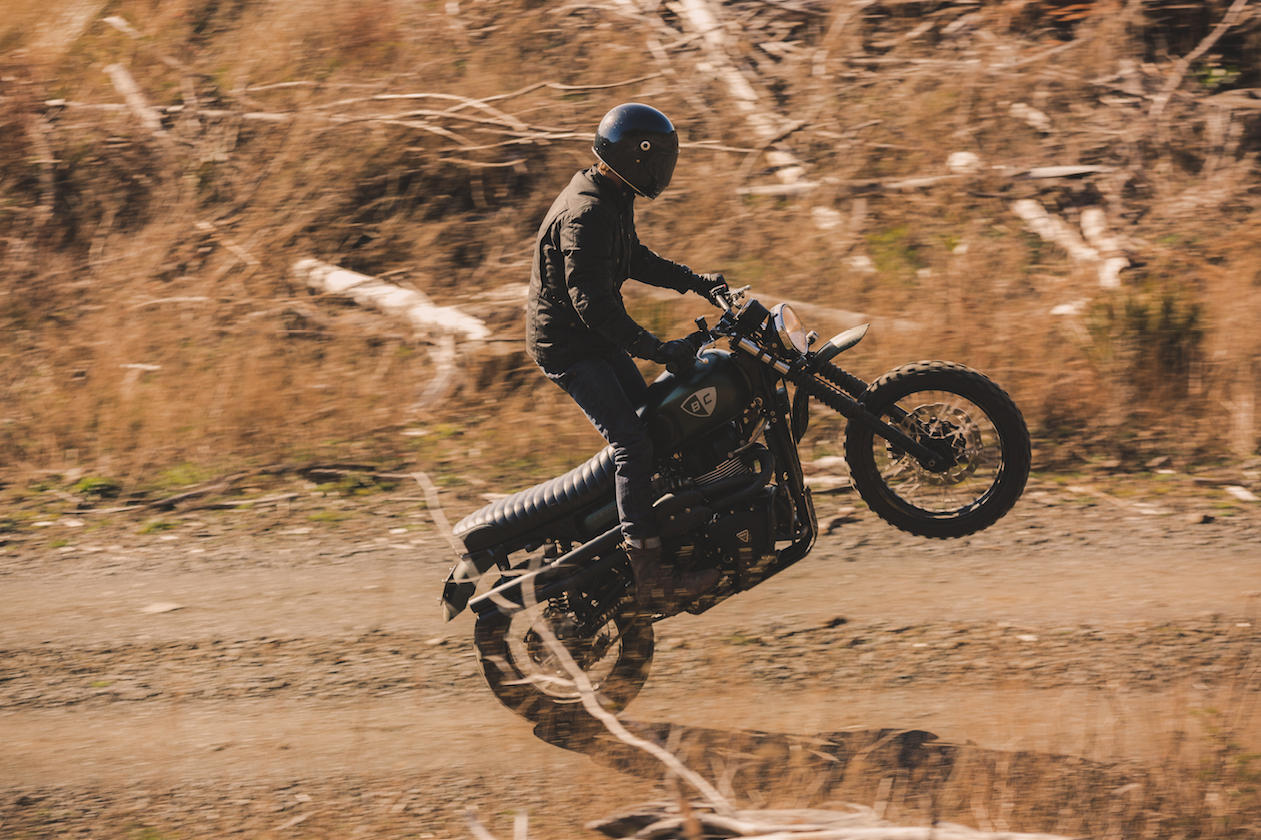 Don't these killer photos and this badass bike make you want to go snag a Scrambler right now and get to building your very own? For me personally, I can barely stand it. After watching the video they made with Icon 1000 I'm currently listing my other bikes and trolling Craiglist for a new donor bike immediately. Nicely done, gents!