Own a piece of motorcycle history
Husqvarna and motocross in general was picking up steam in Europe in the early 50's – long before reaching US popularity. Credit for introducing the sport of motocross to America goes to one motorcycle and one rider; Torsten Hallman and his Husqvarna 250 Cross. In 1966, the reigning 250cc World Motocross Champion flew from his native Sweden to the U.S., where he planned to tour the country, enter races, hopefully playing up the bike's good points and driving customers to the nearest Husky shop.
With American's not being familiar with the newer style of dirt riding, he made quick work of the competition. During his two-month stay, Hallman entered nine races – a total of 23 heats – and won them all, sometimes lapping the entire field! At the Hopetown Grand Prix, the biggest off-road race on the West Coast, Hallman bested 800 entrants on his way to the checkers. His smooth riding style, and the Husqvarna's light weight and punchy two-stroke motor were an unbeatable combination.
One rider who took notice of Hallman's performance in '66 was Malcolm Smith, a Greeves racer who had previously considered the Husqvarna too spindly for rough riding in the California desert. Soon Smith would become synonymous with the Husky brand, winning eight gold medals in ISDT competition plus numerous Baja 1000 and 500 victories, on his way to general acclaim as one of the world's best all-around off-road riders. Smith and his Husqvarna were also featured in everyone's all-time favorite motorcycle movie, On Any Sunday, which in no small way also fueled the popularity of dirtbikes in America.
McQueen's 1971 Husqvarna 250 Cross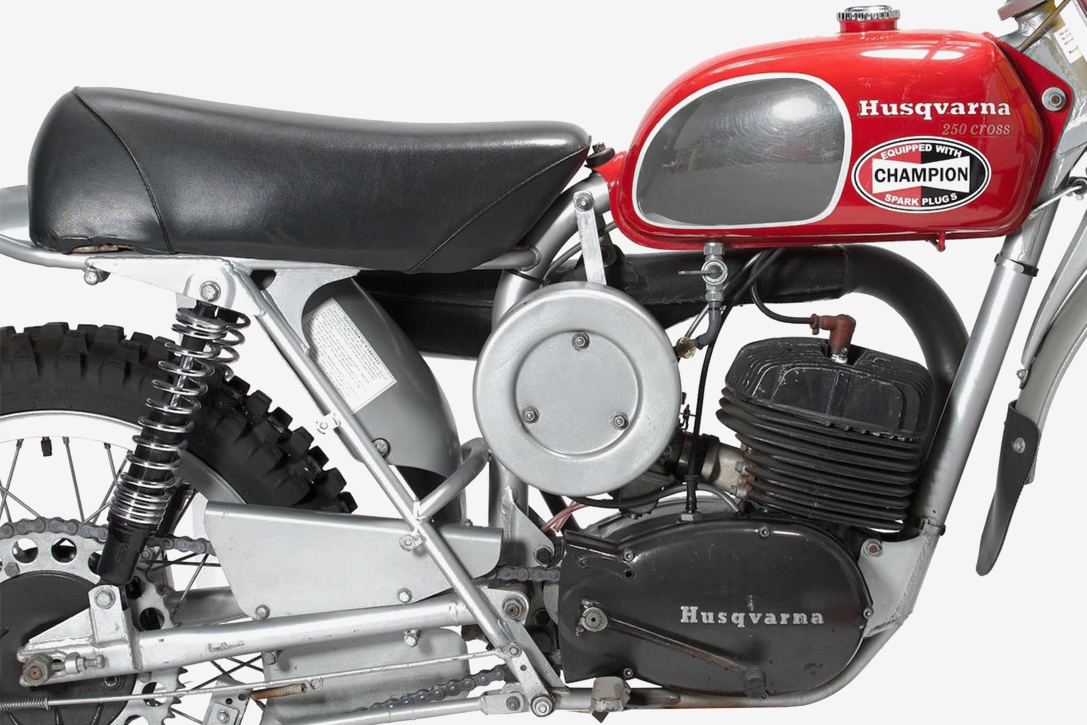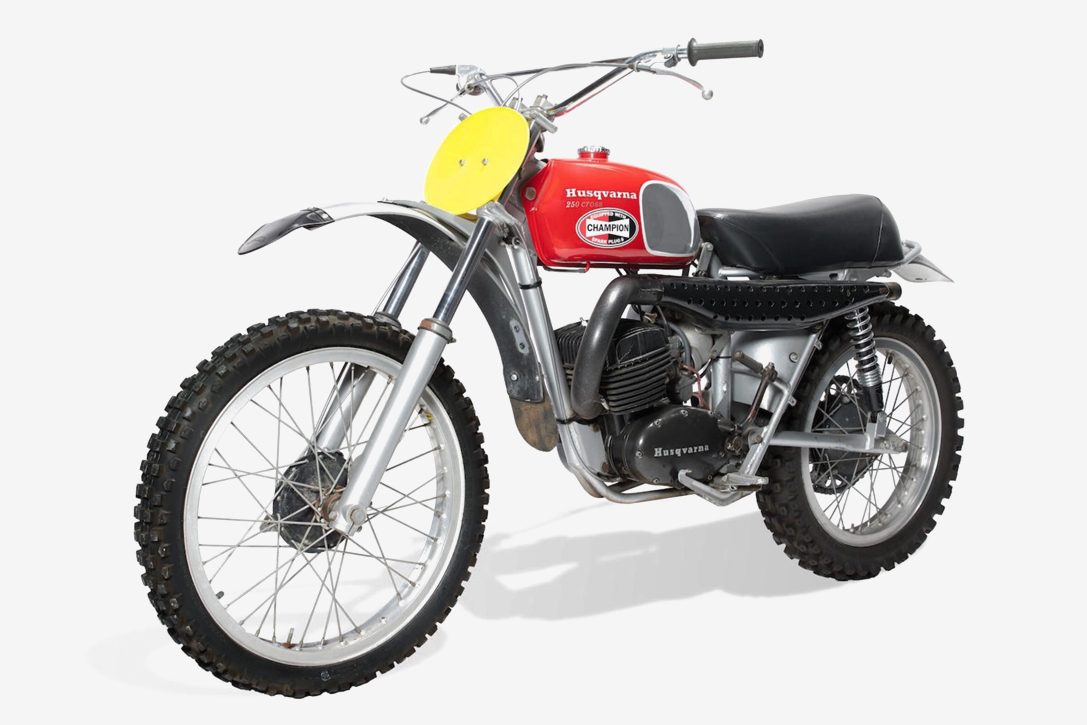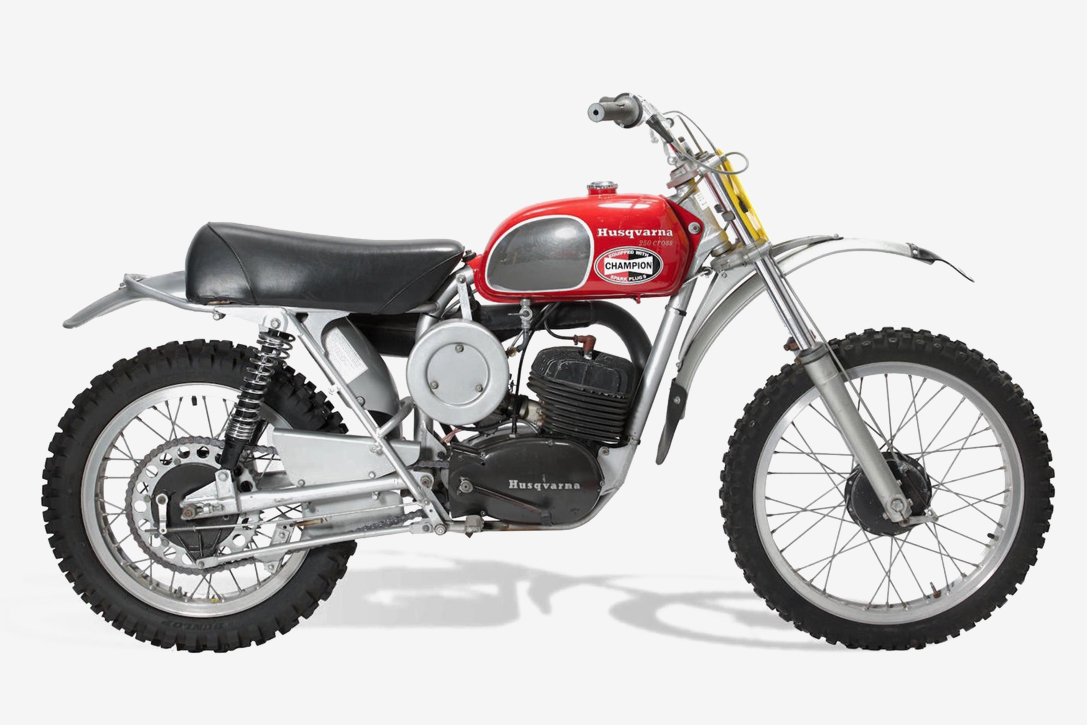 This Husqvarna 250 Cross was one of them, bought new by McQueen in 1971. Like most of his vehicles, it was purchased through Solar Productions, as attested to by a Transfer of Interest notice from Husqvarna distributor Med-International to the California DMV, plus a Manufacturer's Statement of Origin signed by Export Manager Edison Dye transferring ownership to "Solar Productions/Steve McQueen." Those documents will be included in the sale, as will a Med-International invoice for the $898 cost of the bike, which includes a typed notation, "Ship to Valerian's for Steve to have picked up," referring to McQueen's favorite Husky shop in Los Angeles. Serial numbers listed on all of these documents correspond to the stampings on the motorcycle.
At some point in its post-McQueen existence the Cross was restored, though in the several times it has changed hands since, the details of who did the work and when have been lost. It's not known, for instance, if the painted plastic fenders are holdovers from McQueen or were added later. The bike has seen some light use in the ensuing years and shows a few paint nicks and scuffs. Recently serviced, the Husqvarna starts and runs, and is ready for even more action – something which the originally owner, no doubt, would heartily approve.
The historical vintage bike will be going on the auction block at the Las Vegas Motorcycle Auction on Jan 24, 2019, at 13:00 PST. Estimates for the final price are in the $50-60k range. MORE HERE.