Our favorite custom Bonneville
We were going back through photos of the Bullitt OG the other day and came across a photo set that never saw the light of day. Initially confused as to why, we then remembered this was right before the sale of the bike, and right before we met Richard Le, who admittedly took far better photos of the old girl.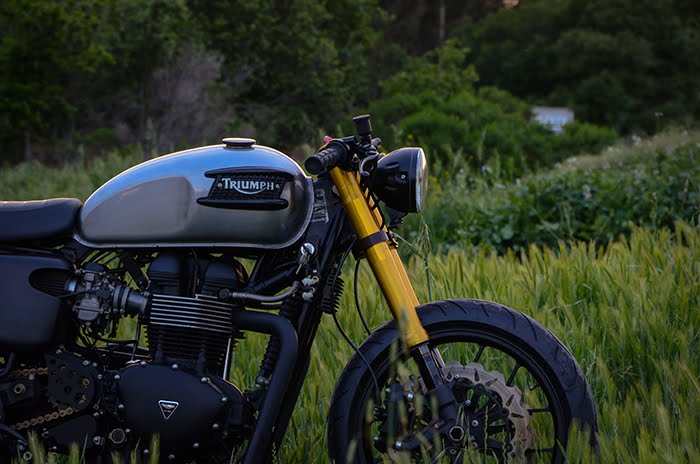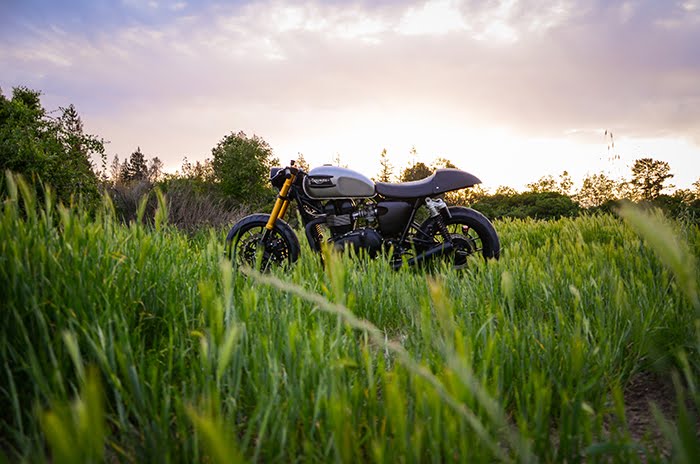 These particular photos were an end of day, "let's see if we can make something happen," type of shoot. Taken at the base of the Santa Cruz mountains in Saratoga, CA, the sun seemed to want to play with us that day.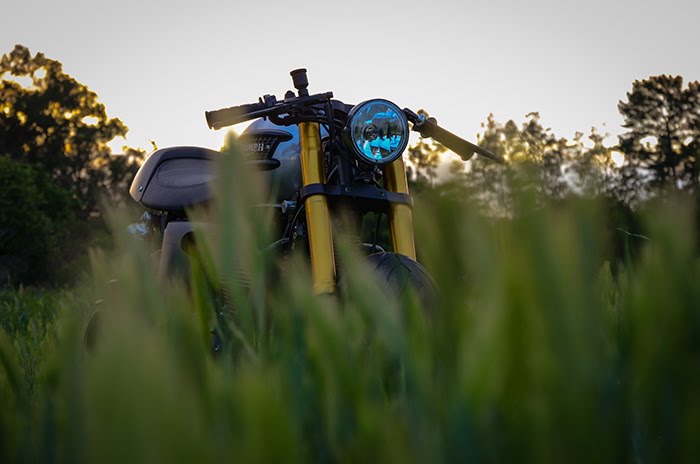 Riding out under light rain, the sky eventually turned from dark to light, then from purple to pink, and the grass lit up in a vibrant green during the process.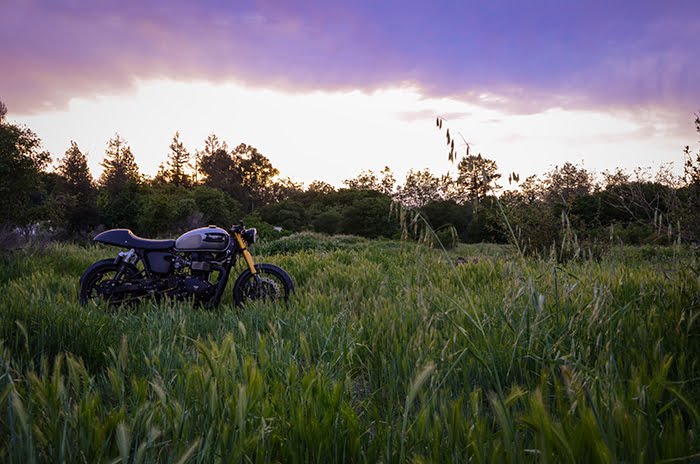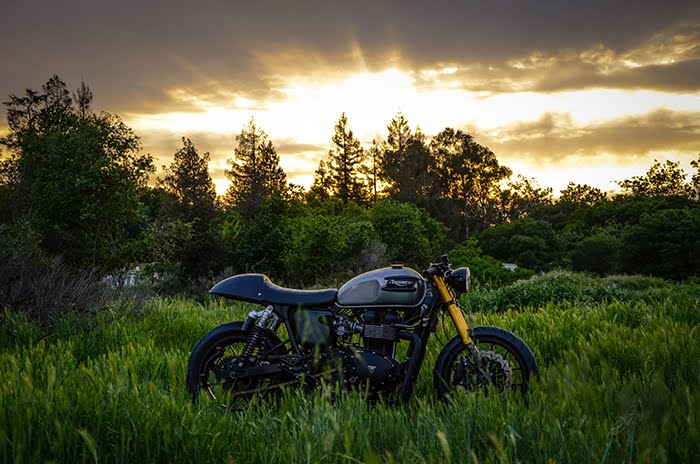 Seeing these photos, it's easy to reminisce get a little sad that she's gone forever. One motto we have around the shop is that every bike that leaves, just makes room for another project, more memories, and we refuse to regret passing the torch to a new owner. That's what it's all about. Building a fun bike, then eventually, sharing the fun with the next guy.
See more on the Bullitt OG here.