Sometimes simplicity is key
There's just something about a Ducati 900SS, isn't there? Already a pretty attractive bike in its stock form, the 900SS definitely lends itself to be modified. Some of the most notable 900SS builds might be Walt Siegl's Leggero series café racers. Another recent favorite of ours was Deep Creek Cycles 'Distino' build. When Bullitt-reader, J. B. Mcclure III, submitted his 1993 900SS to us, we were instantly intrigued.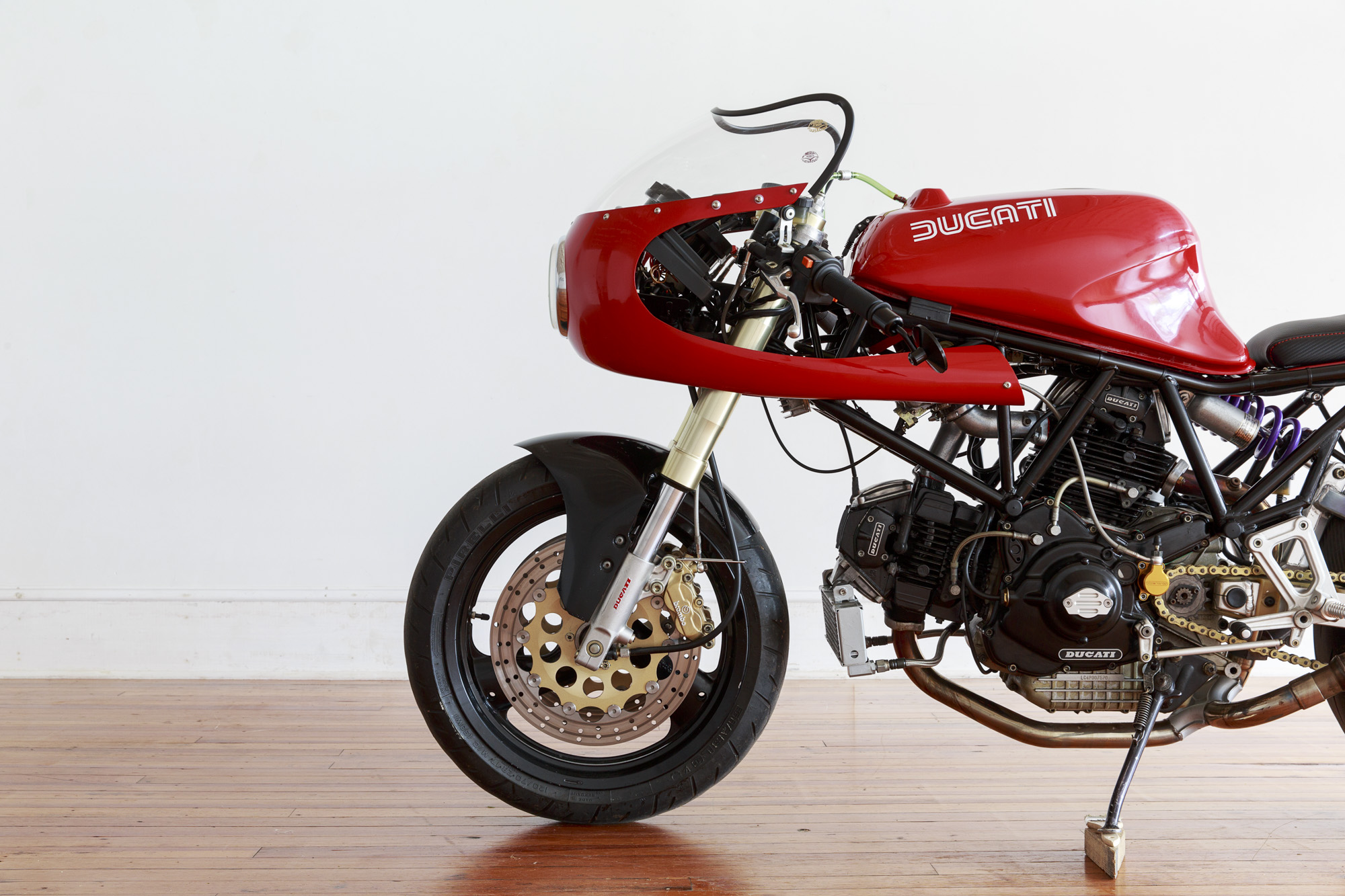 J.B.'s SuperSport started its life as a 1993 900SS and in the end, about the only elements not modified were the front forks, wheels, tank, and dash. He purchased the bike as a basket case from a Marine who was shipping off to South Korea. It was missing the great majority of its bodywork, had bent bars, and numerous dents in the tank.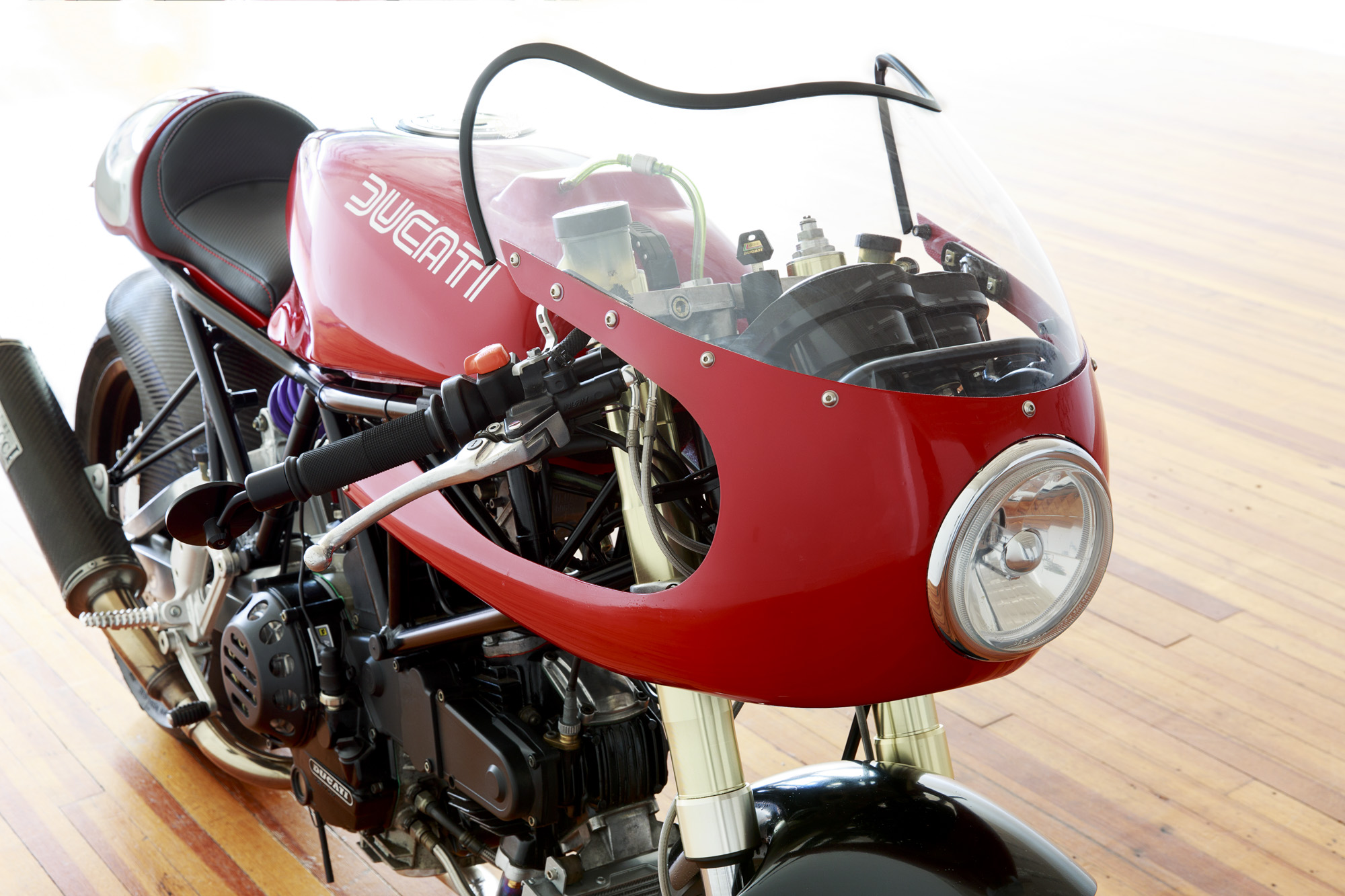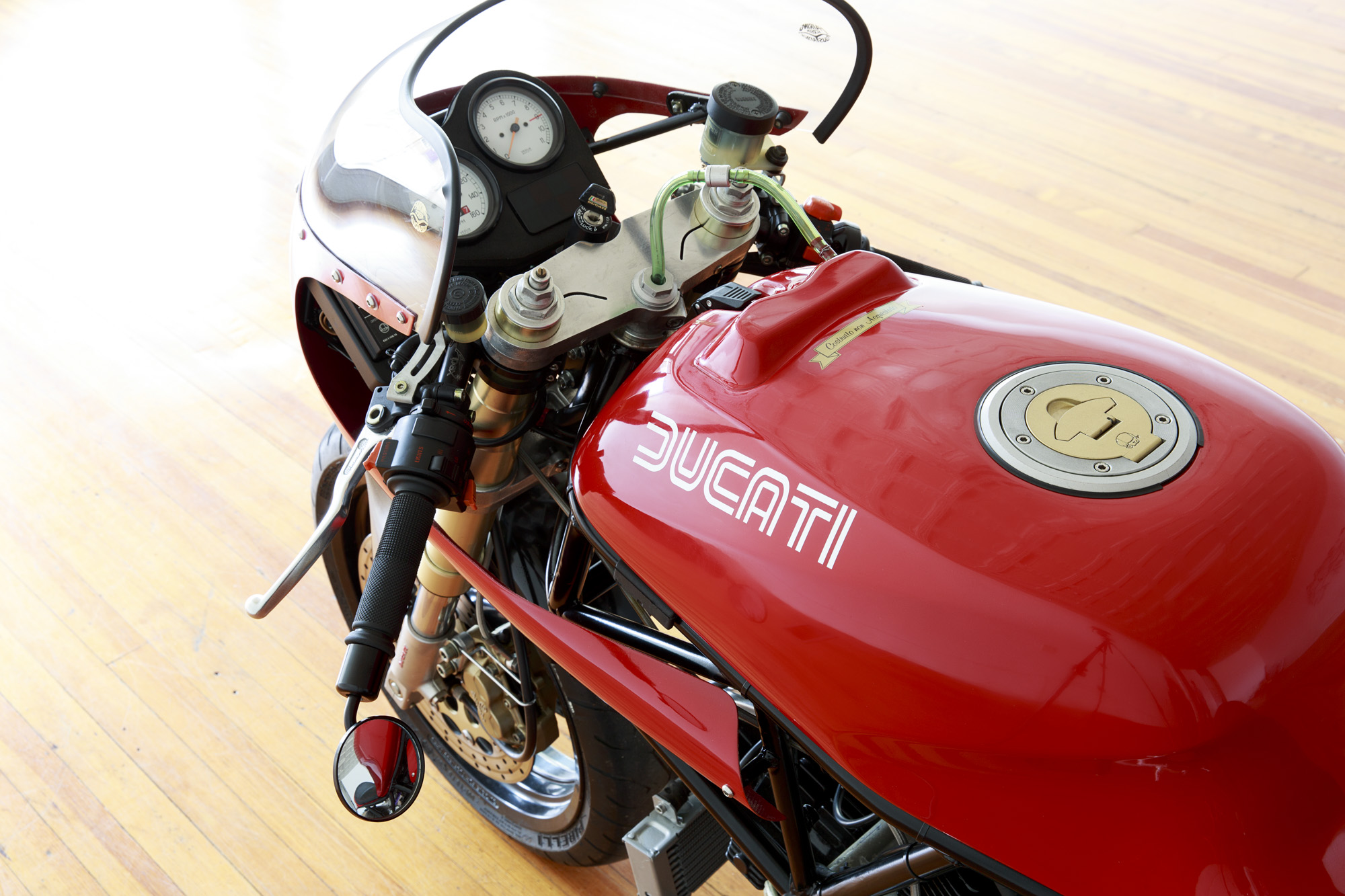 He trailered it home and got to work. From there J.B. used a 220 Lincoln Welder, a 5" angle grinder, too many cut off wheels and flap discs to count, various hand files and way too much sandpaper! "My power came from a 50' cord plugged into an outlet on my back porch. I hit it with the mower which made for "show" of sorts!", Mcclure shared.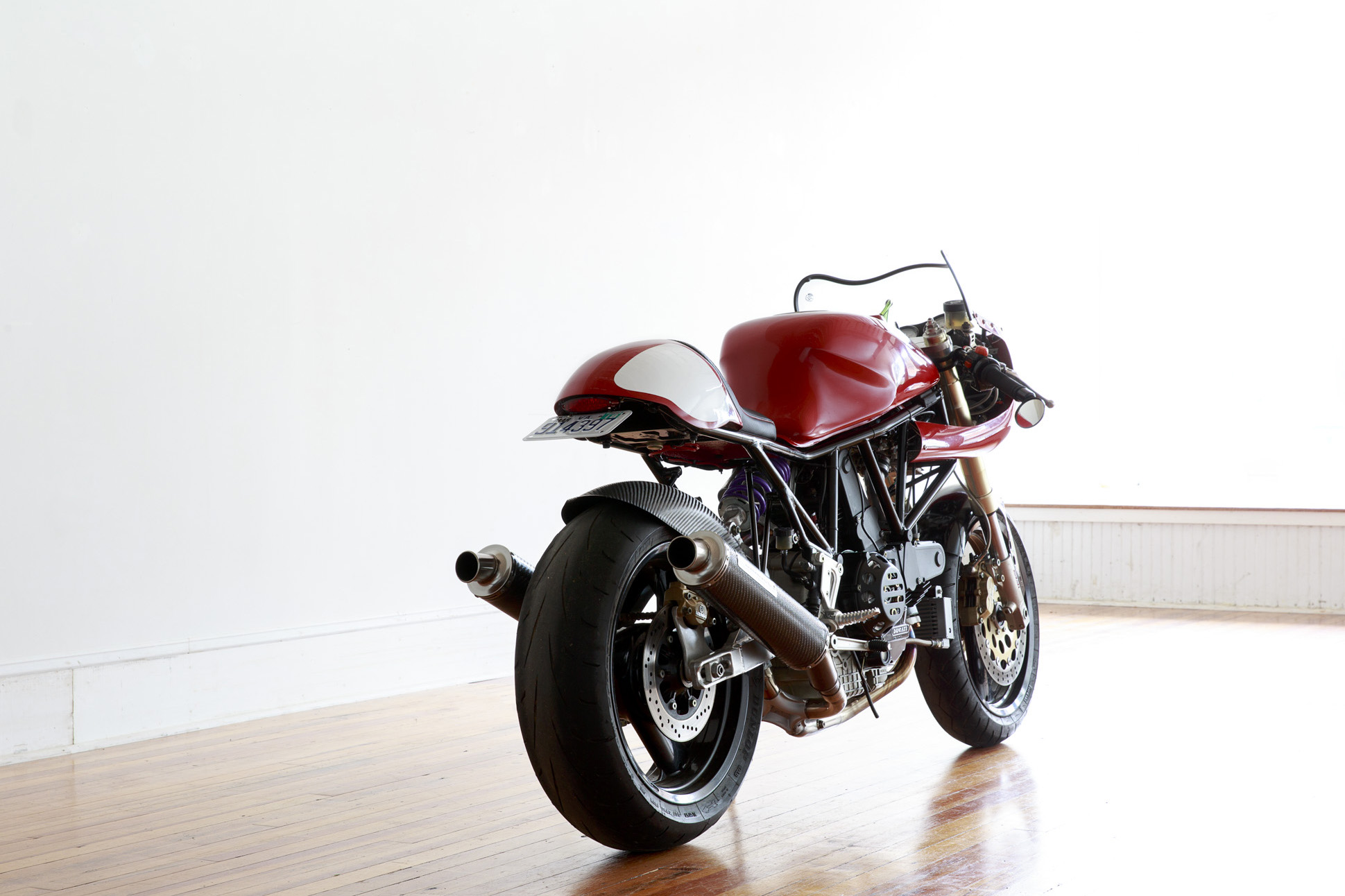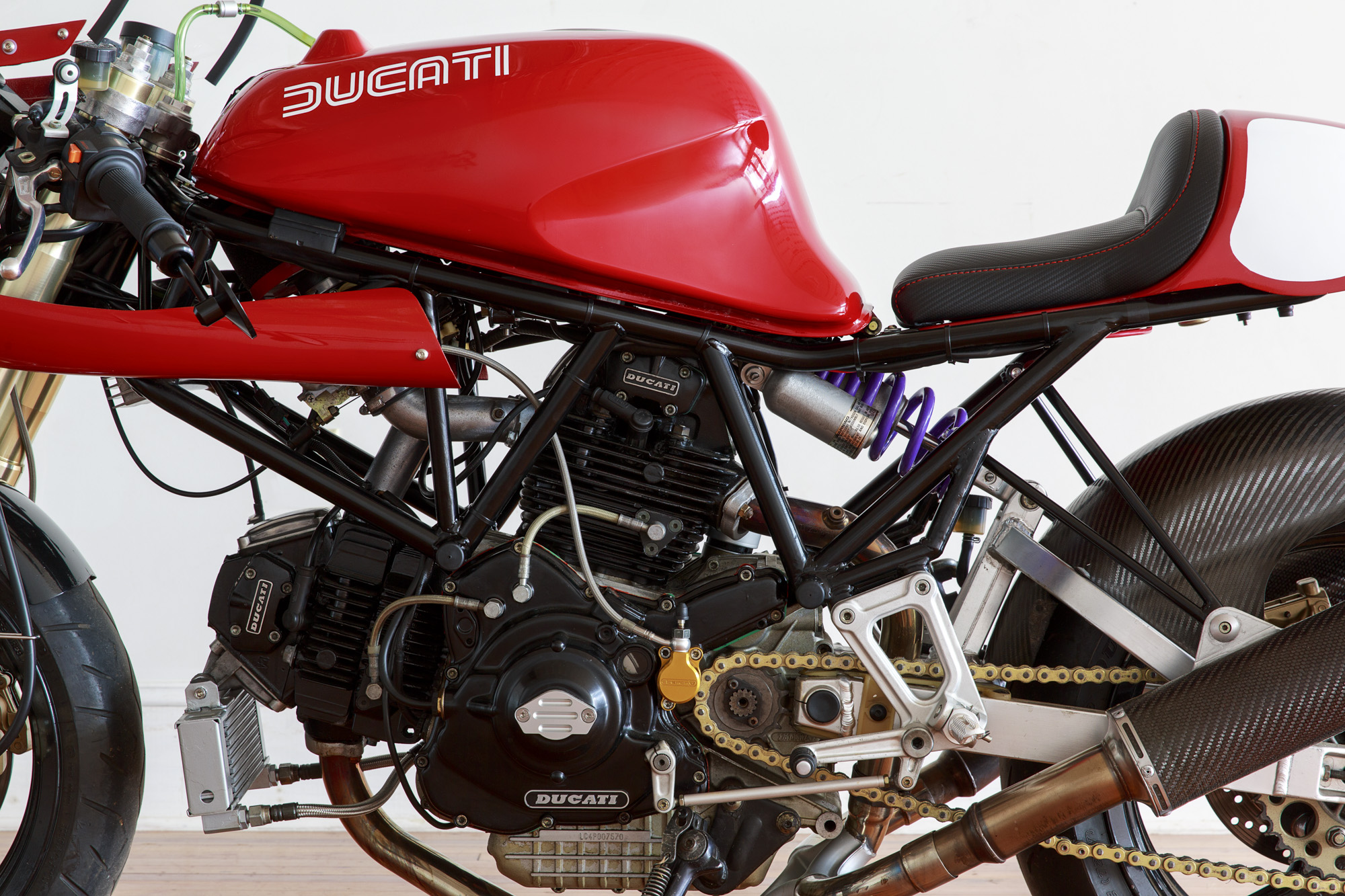 "I took it down to the frame. I modified the rear portion of the frame to shorten and prepare for a different tail section. I also ground off any "offending" frame mounts, tags, and bosses. I took the frame to a powder coater to work his magic and started on modifying the stock fairing/dash mount. I tried – because I'm not a millionaire – to use as much of the original parts as I could and I think I did a pretty good job of just that!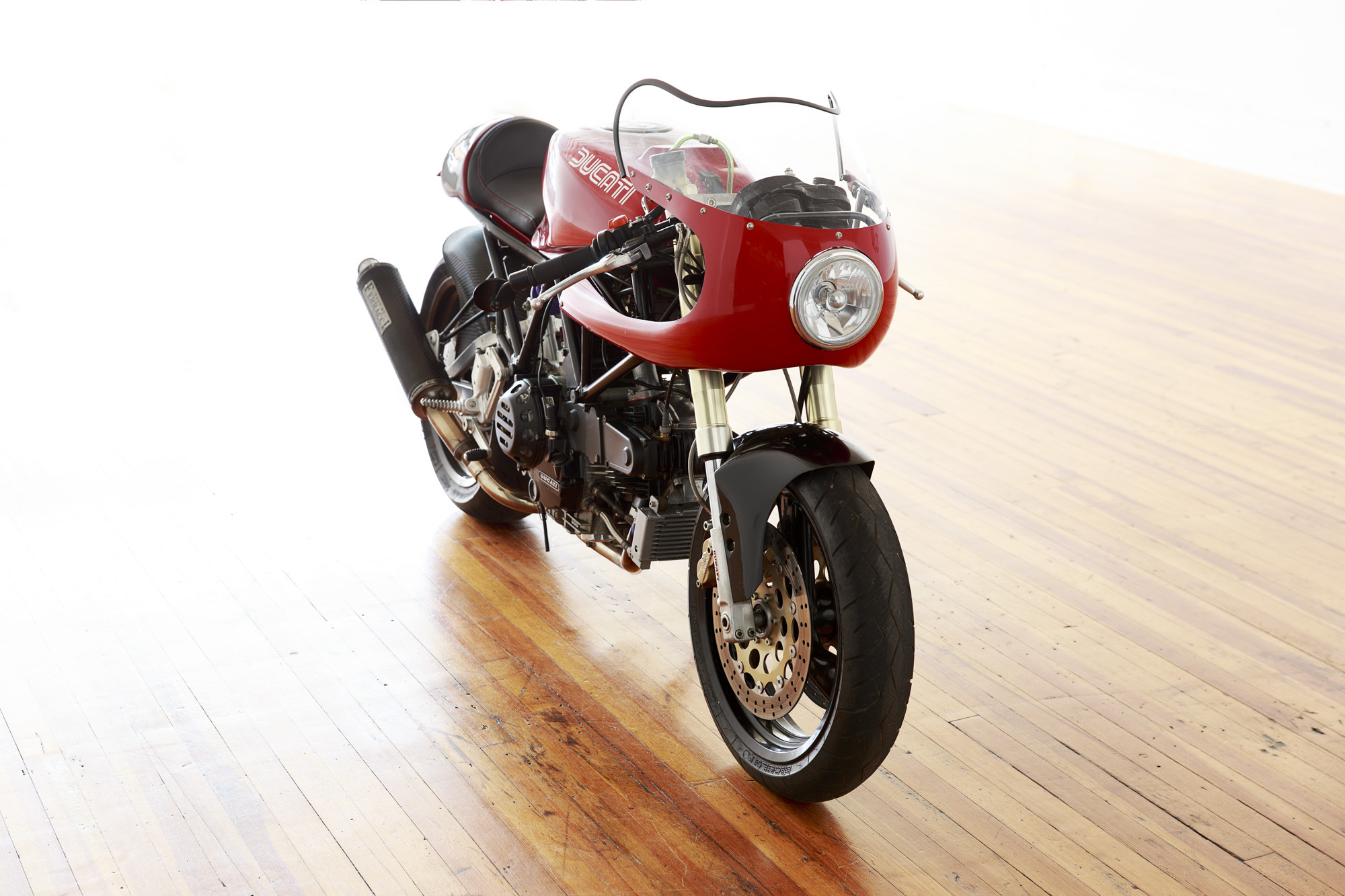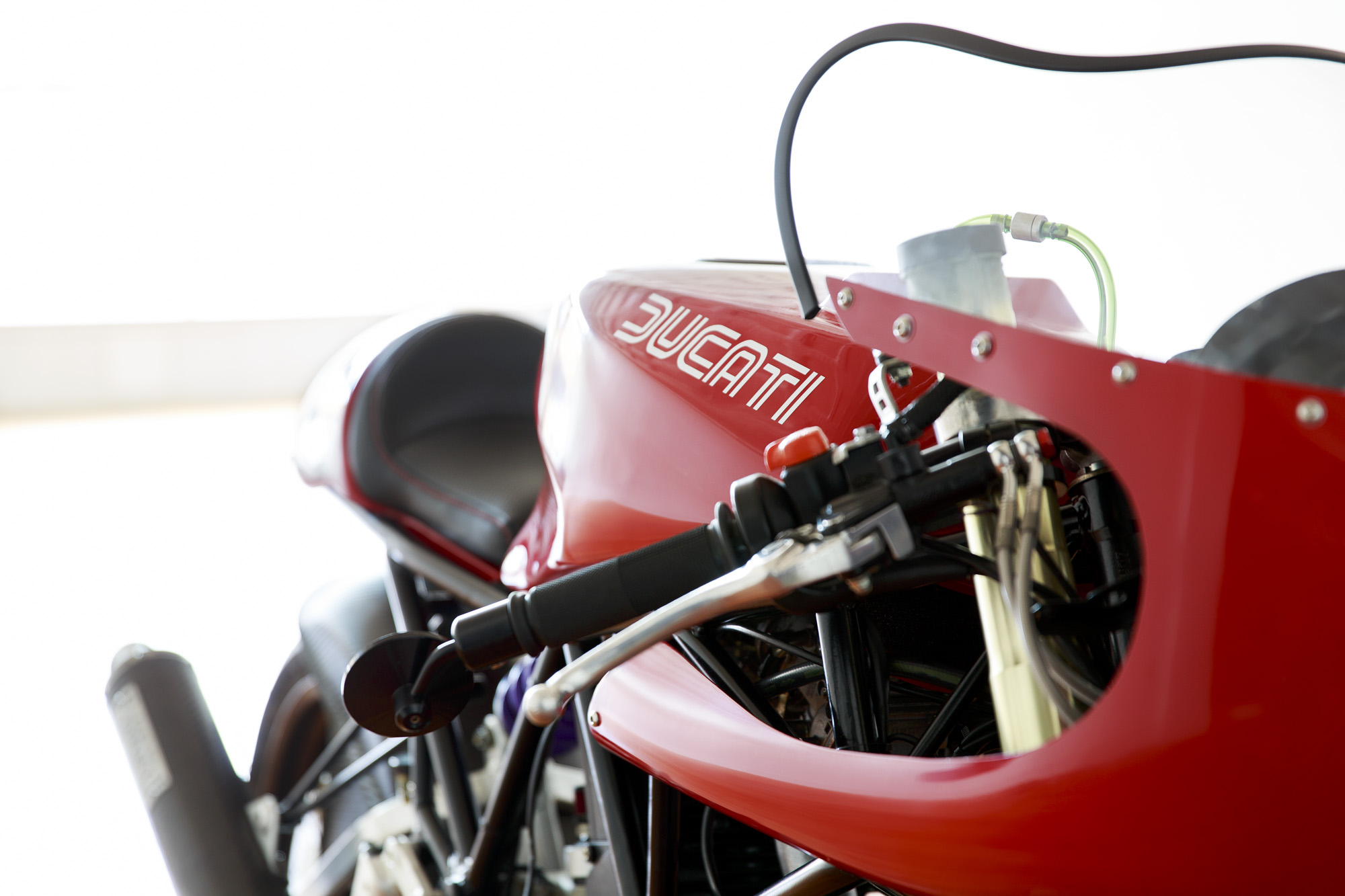 The fairing/dash mount was cut and welded to accept a round headlight and it new front fairing. The engine was in pretty good shape so I got away with new case side gaskets, carb rebuild kit, cam belt replacement, new plugs, wires, and coils and then a decent detailing job. The paint came from me as well. I'm far from a paint pro but I had to keep costs low so the shed became a paint booth on decent days."
Photography by Poul Ober
Modification list:
Tail section from Glass From The Past
Faring from Dime City
Lucas-style headlight bucket
Windscreen from Gusstafson
Seat shaping by Mcclure and upholstery by a buddy
Clutch slave is an Oberon
All lines replaced with Speigler
Clip-ons by Apex
Renthal sprockets and RRK Chain
Replacement foot pegs from eBay
Fast by Ferracci pipes
Battery relocated under tail with lithium ion battery
Air filter is an ITG for a Weber 38/38 or 32/36
Controls are stock from eBay
Oberon clutch slave cylinder
Hypertech rear spring