Falling in love with a concept: the Moto Guzzi V9 X-Track
Moto Guzzi had a handsome display at this year's recent EICMA show in Milan. There, the manufacturer from Mandello del Lario was debuting a new V7 III model, in a handful of variations like their V7 III 'Anniversario' or their new V7 III Racer, a cafe racer inspired variation now equipped with Öhlins rear suspension. I'm definitely a fan of the V7 range and naturally assumed that would be my favorite bike announced by Guzzi, however there was a different model that stole my heart. To the right of their main stage, there was a group of customized Guzzis hanging out, and there happened to be one particular V9 that was given a scrambler treatment that I just couldn't stop starting at it. Currently, the Moto Guzzi V9 X-Track  is just a concept at this point, but all I could think about was that I had to build one!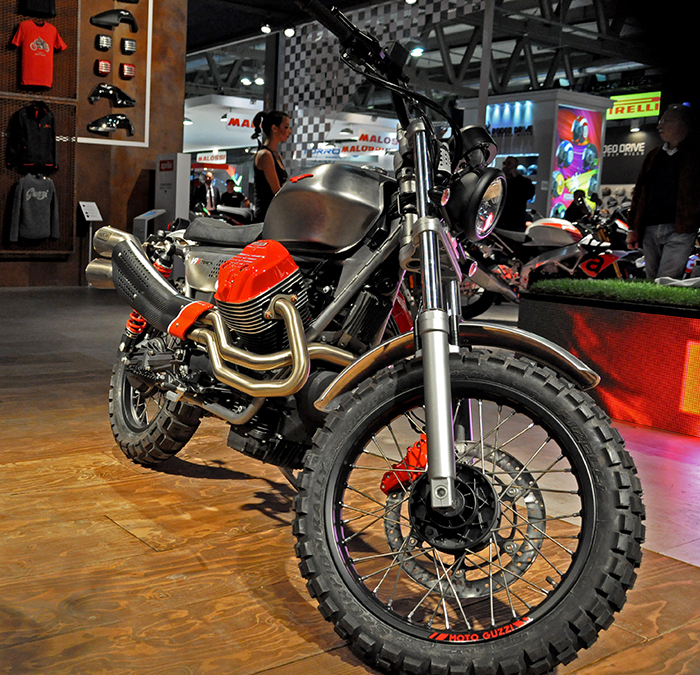 The X-Track was outfitted with the same red cylinder heads, or 'red heads', that you see on the new MGX-21 Flying Fortress. Red springs on the rear shocks, red calipers and red logotype on the wheels tie it all together.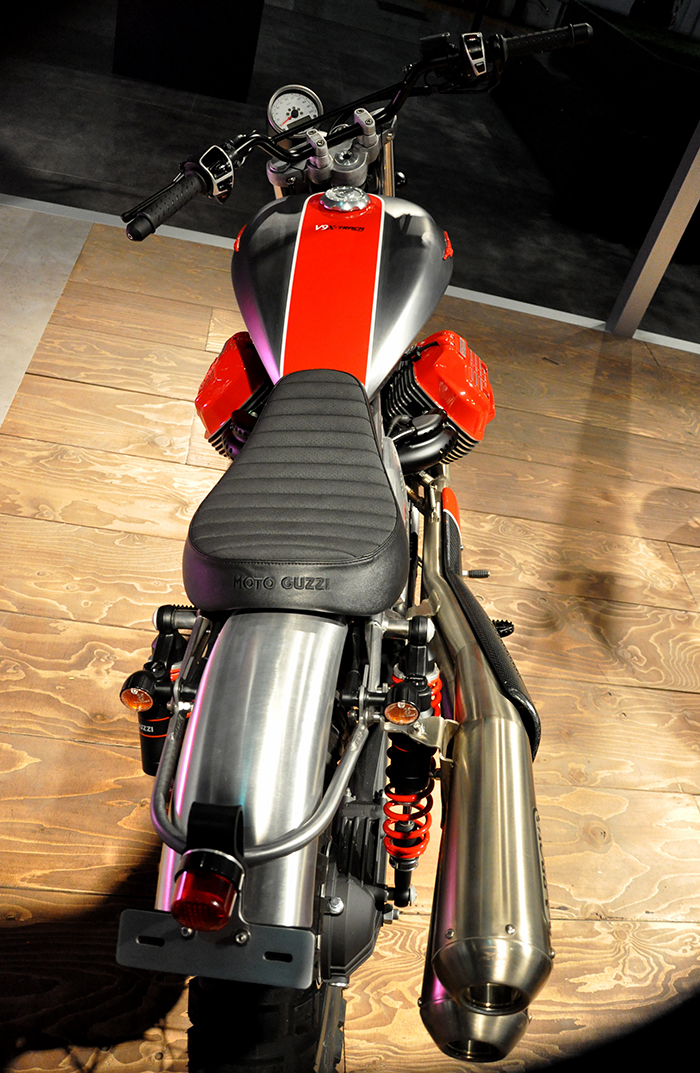 Another striking accessory on the bike is the set of dual Arrow high pipes complete with a carbon heat shield with a touch a red paint to put the finishing touch on a stunning piece.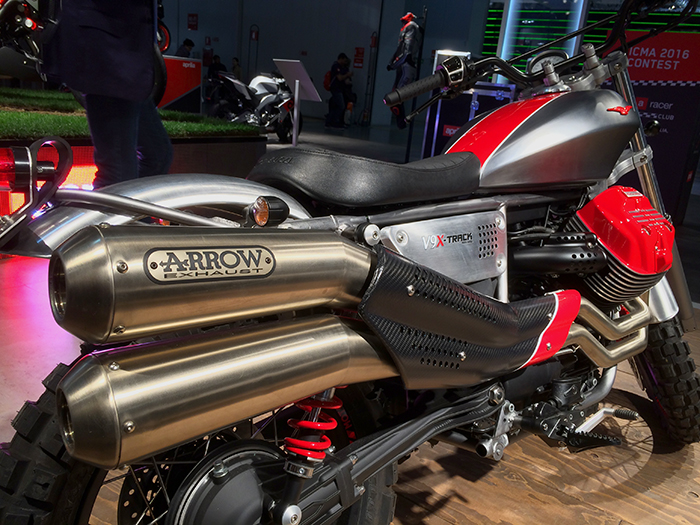 A raw tank with a touch of paint is a personal favorite of mine at the moment and the X-Track was done proper.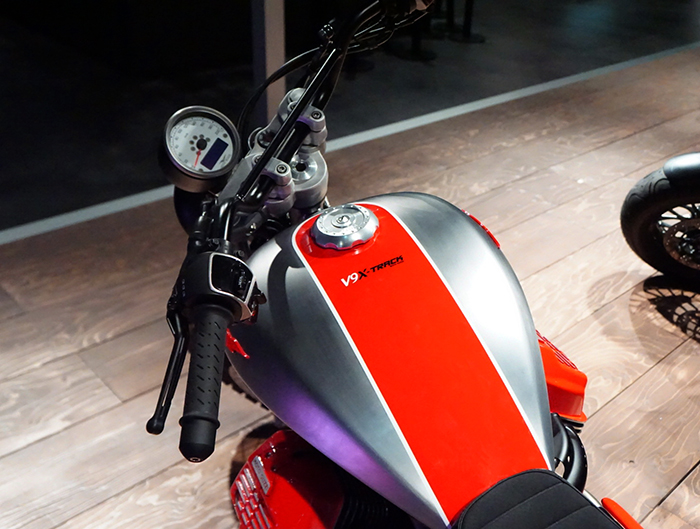 Knobbies, a single seat, raised MX-style bars, and beefier red rear shocks complete the Scrambler's aesthetic.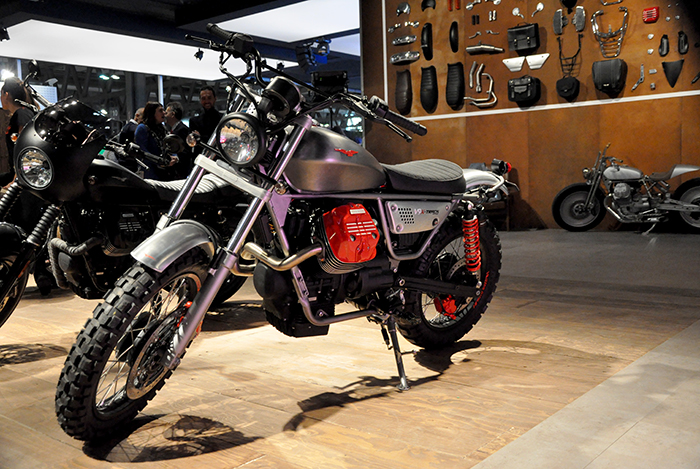 Does anyone else besides me think that this thing looks like a good time? The real question is, if MG were to put this bike into production, would people buy it? My gut says yes…