A clean and simple little Ducati 350
While most custom builders seek to find balance in their work, stripping a bike down to its bare necessities and still achieving a 'fullness' within that simplicity, is easier said than done. If we were asked to offer you an example of a build that accomplishes exactly that (simple, yet lacking nothing), we would look no further than Adam McCarty's 1967 Ducati 350.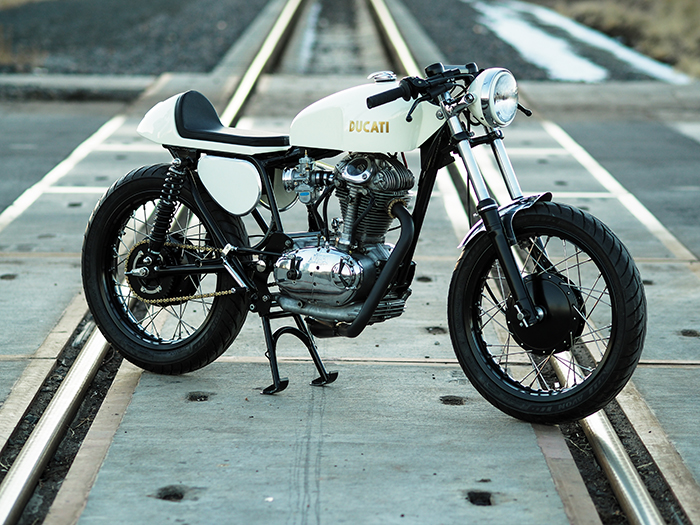 We met Adam back in 2014 at Ducati Island during the MotoGP races at Circuit of the Americas. He showed up on another one of his bikes, a handsome custom Monster cafe racer, and it was immediately apparent the dude's got taste and style.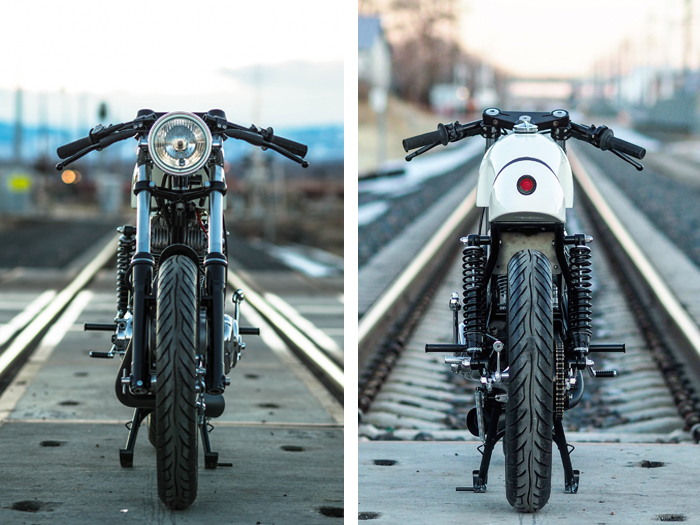 A set of 35mm Ceriani race forks up front help balance out the new stance. All chrome parts and been replated and just about every nut and bolt on the Ducati has been sourced in chrome. Did we mention McCarty is keen on details?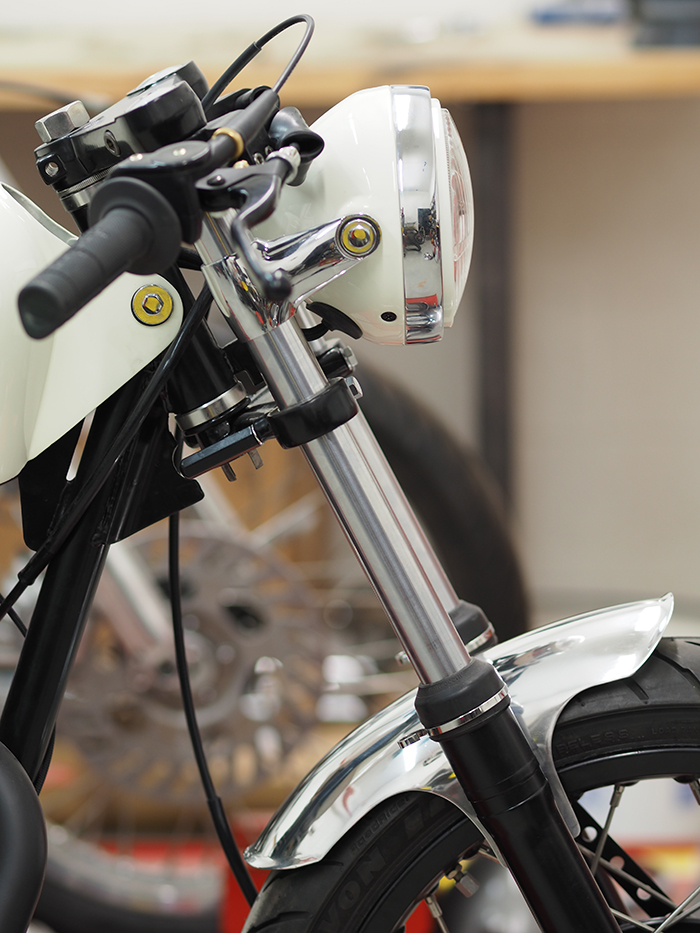 For this build, McCarty found his donor Duc from eBay and didn't waste any time tearing it down and building her back up piece by piece. At first glance, it might be easy to overlook the level of detail that went into achieving this minimalist look. Aside from the usual detabbing, polishing, and paint, McCarty's added nice touches like a handmade seat pan that houses the electrics in the bum stop and a carved out tunnel in the tank to hide the coil. To most, that's a whole lot of work to simply hide a coil, to Adam, it was a must.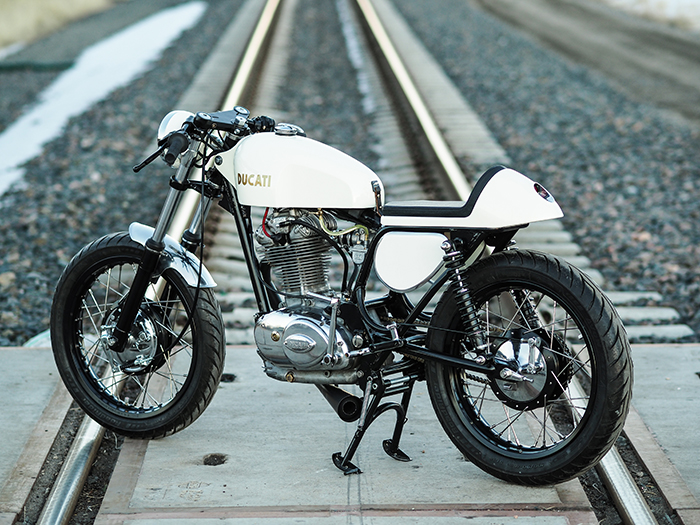 The little 350cc was rebuilt and was fitted with Mikuni carb. The blacked out under-engine exhaust is a custom piece, as is the custom tail unit with Frenched taillight. Rims have been powder coated and relaced. Up front, a drum brake was pulled from a CB350. Nothing is too fancy and nothing is out of place, just the way we like it!
Keep up with McCarty via Instagram. Even at first glance, his creative vision shines through. Cheers Adam, keep 'em coming!