We were more than honored to be featured on Pipeburn last August but were absolutely blown away to learn that our very own Bullitt OG took the No. 3 spot on their '2015 Bike of the Year' Awards. In order to determine results, the Pipburn crew revisited every bike they shared throughout the year (approximately 180 posts) to count and re-read comments, tally Facebook likes and whip out their trusty "awesome-o-meter" to come up with their top 10 bikes for 2015.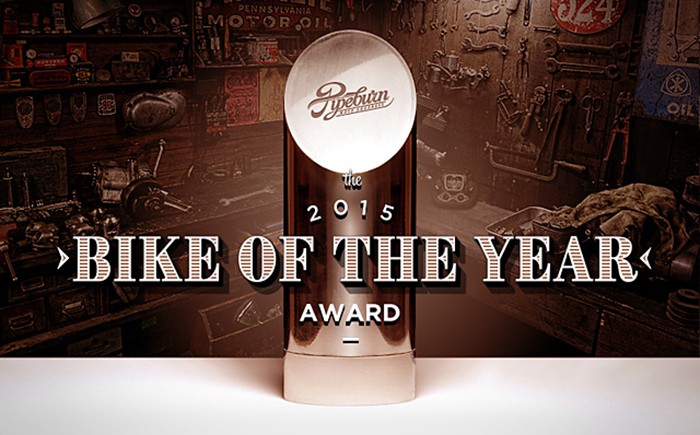 Here's the intro paragraph of the feature written by Martin Hodgson of Pipeburn;
"In the café racer scene few motorcycles are as important as the parallel twin-powered Triumph Bonneville. From the early pre-unit bikes, to the engines that powered Tritons and Tribsas, all the way to the modern re-imagining of the Bonneville that you can buy new off the dealer floor; the bike has pretty much defined the scene. Now, we all have our opinions and right now this is mine; I believe this is the best looking Bonnie ever built, bar none."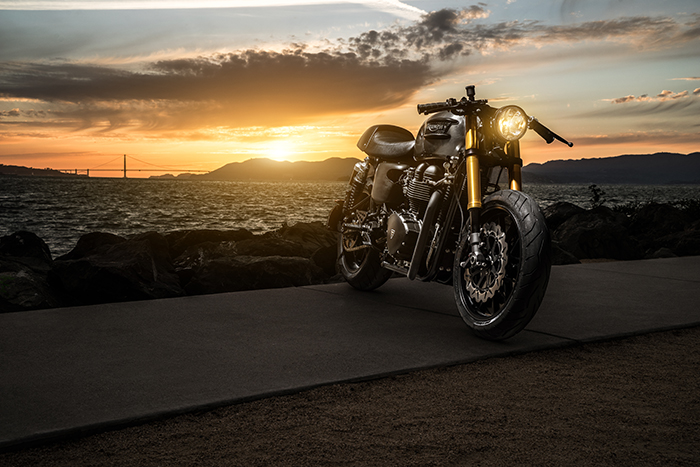 Looking at some of the other bikes that won top honors with Pipeburn's list for 2015, we had to pinch ourselves to make sure we weren't dreaming!  Hageman Motorcycles took second with their Yamaha XV750 and the master Maxwell Hazan took the top spot with 'The Musket'. "We're not worthy" is the first thought that comes to mind…but we'll definitely take it!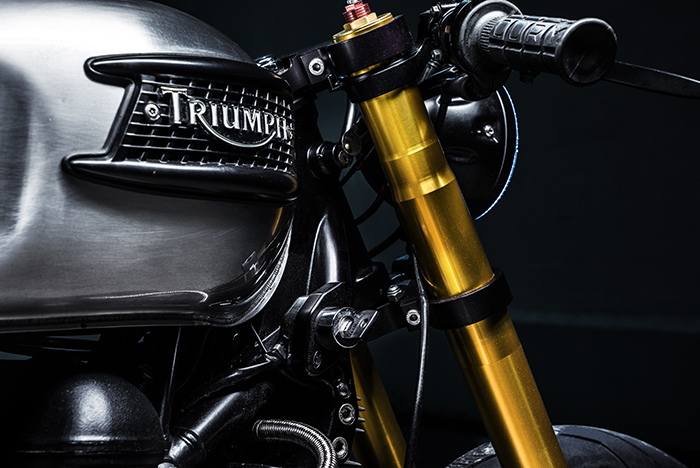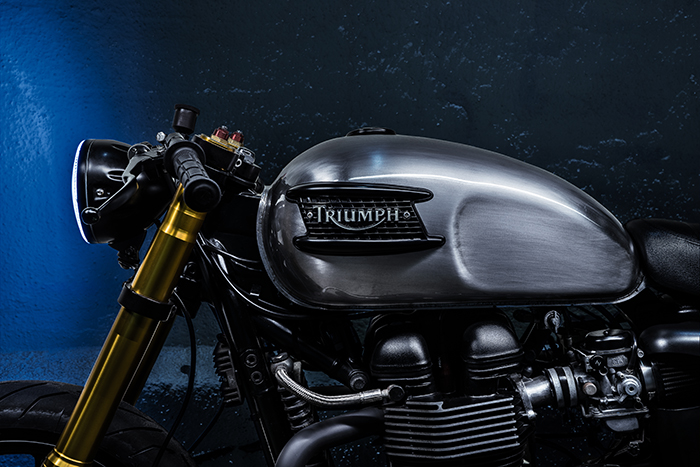 Big thanks again to the entire Pipeburn team for sharing our work in the first place, and even more thanks for the honor of #3 for the year. Here's to 2016, and to bigger builds, colder beers, and longer rides. Cheers!
See the whole list of Pipeburn's 2015 Bike of the Year Awards here.