More like "high speed excitement"
The Ducati brand has virtually always been synonymous with high-performance sport bikes. Last year they took a big turn with their Scrambler line, opening themselves to a new audience and a new way of thinking. A little less focus on hp and torque, and a little more focus on riding for the sheer enjoyment of riding. This year Ducati is going yet another direction, entering the cruiser market with their new XDiavel.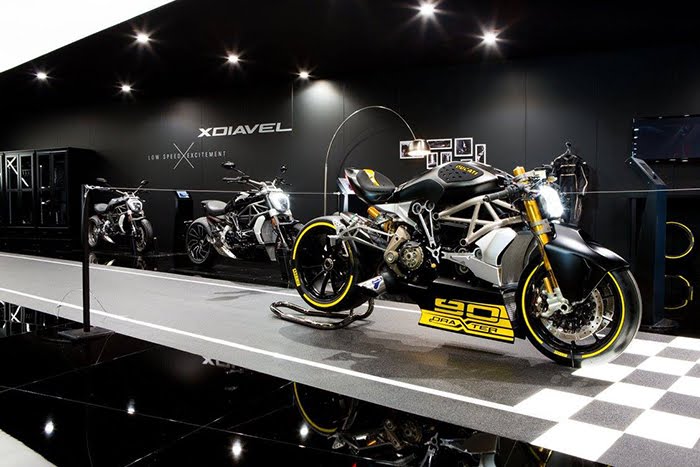 The XDiavel is Ducati's first true cruiser with forward foot controls, a massive (240) rear tire and a torque delivery that focuses on "low speed excitement", meaning all of the torque is delivered at 5k rpm. Today Ducati broke the news of a new concept bike to come straight out of their Style Center's Advanced Design area; the new draXter. It's a beefed up version of the XDiavel, equipped with top-notch components straight off their superbikes, set up as a purpose-built dragster.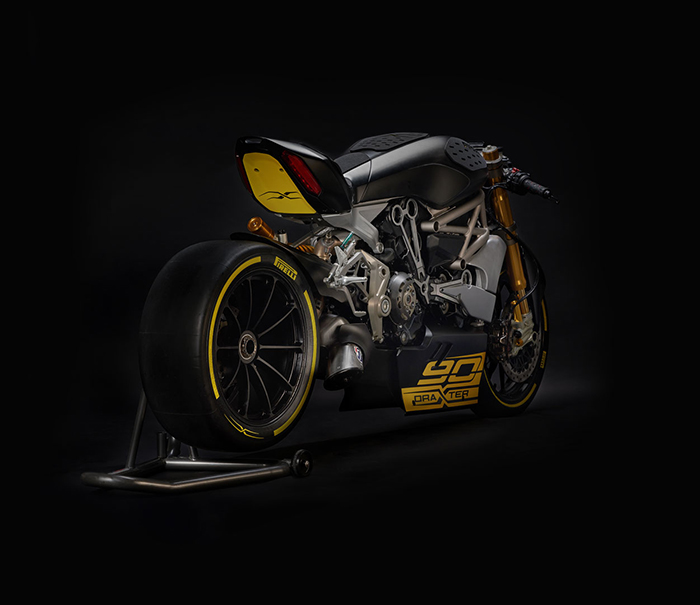 Just look at that rear tire!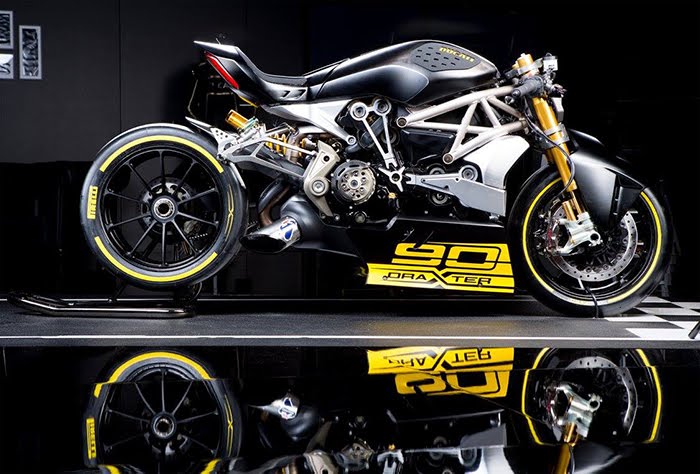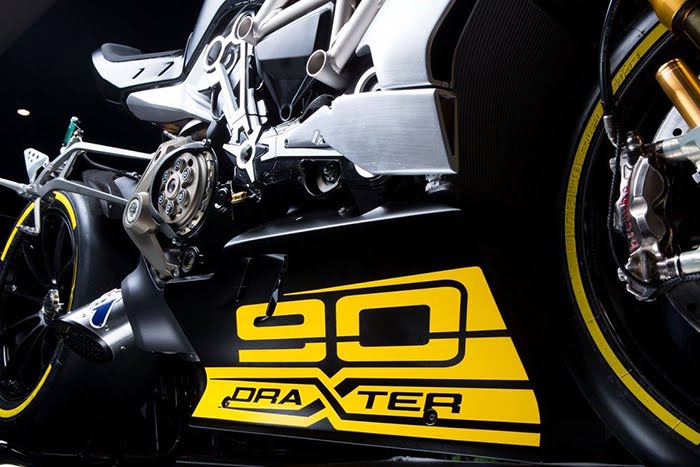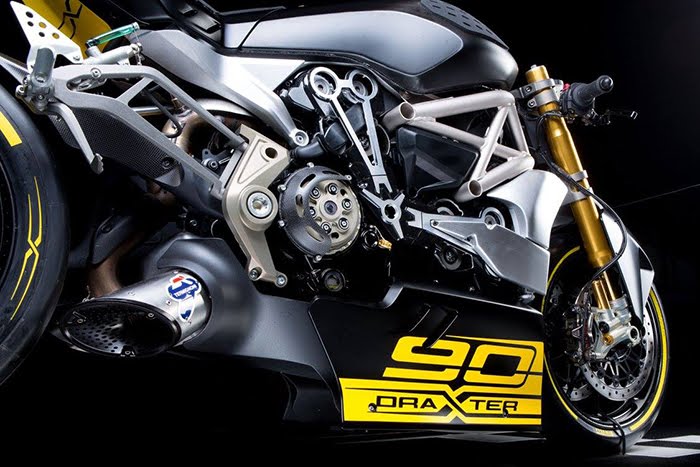 The draxter is on display at the Motor Bike Expo of Verona January 22-24. Just dropping today online, it's clear that this bike has gotten a lot of people excited. What are your thoughts? Is this a bike you'd like in your garage?
Ducati: Online | Facebook | Instagram
Photos via Ducati