A sidecar rig from Deus Milano
Being raised in California with a surfboard under our arm, combining our love for motorcycles and surfing is something near and dear to our hearts. The Deus Ex Machina crew has been combining sexy cafe-esque builds with surf racks for some time, but mostly through their Ozzie and Bali locations. Leave it to the Italians at Deus Milano to take it a sophisticated step further with this handsome little gem dubbed the "D-Side".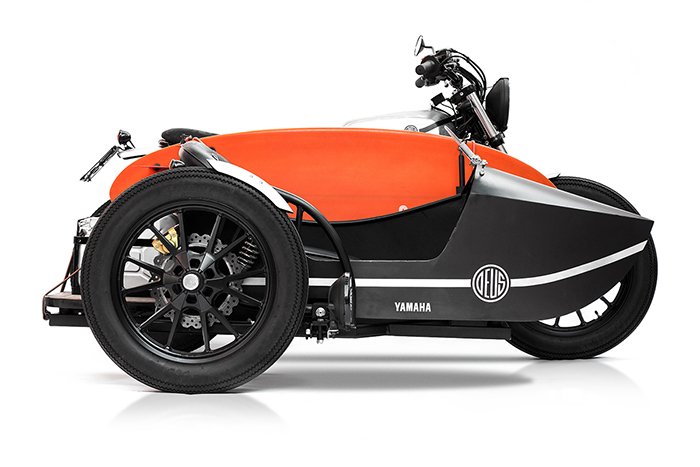 Surfing is typically more fun with a buddy and in the off chance he doesn't have a bike of his own to ride down to the beach, now he can just hop in with you. Or maybe your girl wants to come along, or your dog…wait – who really needs an excuse to roll a sidecar? Sidecars are awesome and whatever or whomever you choose to take with you requires no justification.
The idea to build a 3-wheeled bike came when Filippo Bassol, head of Deus Milano, saw a sidecar at a bike show in Madrid. Built in collaboration with Yamaha for their 'Yard Built' series, the Deus team utilized a (European-only) XV950 as a base and quickly stripped it down to the bare necessities. Yamaha wasn't completely sold on the sidecar concept at first but soon came around.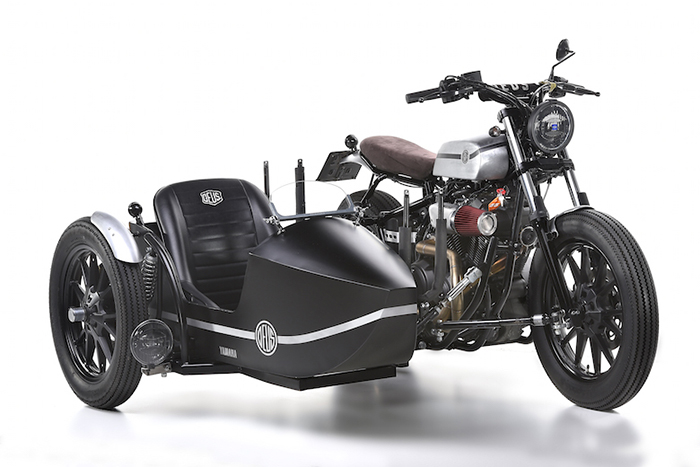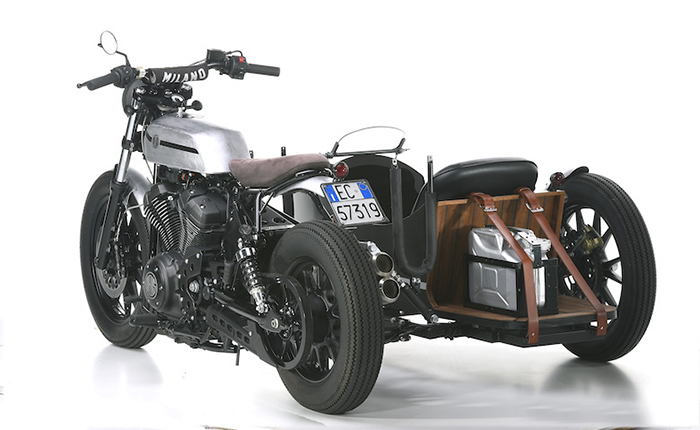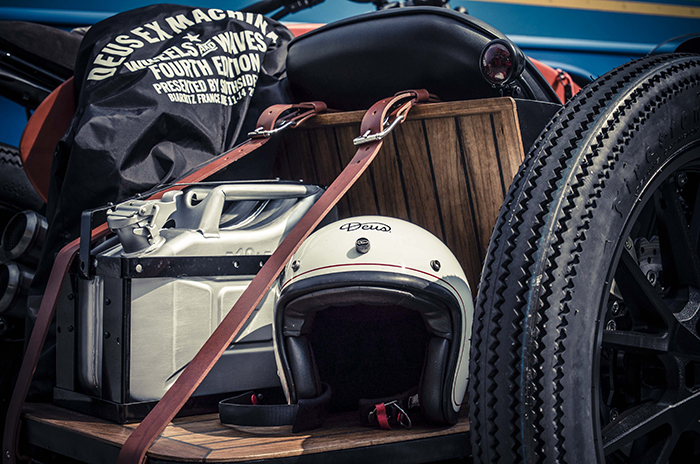 In typical Deus fashion, the bike has plenty of custom parts with a raw and functional aesthetic. Leather, aluminum, rubber and wood complete the look of the bike. What more could you ask for really? It has everything you need and nothing you don't.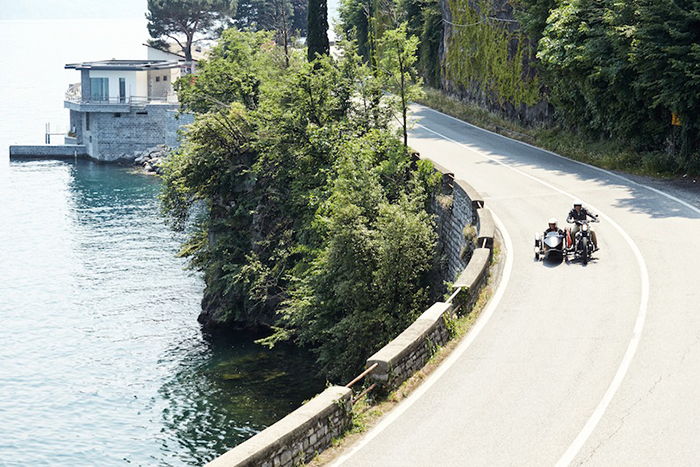 There are limited sidecar options available here in the US and we really just don't see too many on the road. Ural is making a solid push, but their numbers are still pretty low and if you're not into the Ural-thing, you're on your own. If a bike a handsome and usable as the D-Side was available straight out of the box, it'd be interesting to see how they'd sell. What do you think? Would you buy one if the price was right?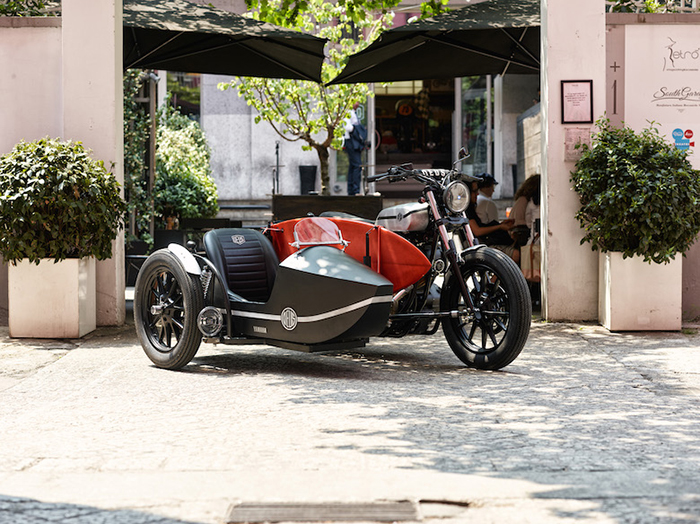 D-Side specs:
– Brand new sidecar with 19" wheels and surf rack
– Aluminum tank
– Aluminum front and rear fenders
– Handmade rear frame
– Handmade saddle in Alcantara
– Sc-Project full exhaust system
– Discacciati Brake System with 6 piston caliper
– Firestone Deluxe Tires
– Custom paint by Kaos Design
– Vintage Racing seat (for sidecar)
– Motogadget Speedometer
– MX Handlebar