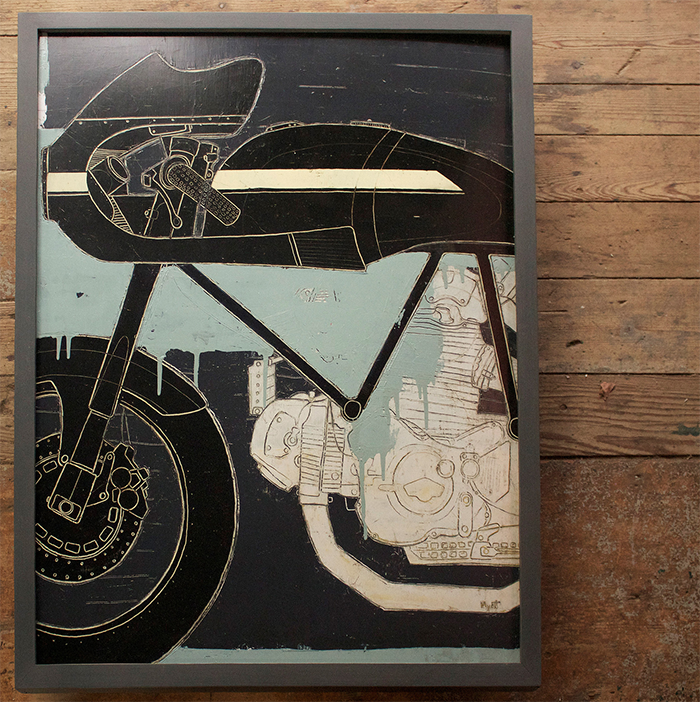 New Hampshire-based Christopher Myott is a passionate motorcyclist and artist. He also happens to be located just 15 minutes away from custom builder Walt Siegl. We're definitely big fans of Walt's Leggero Series custom Ducati cafe racers and it turns out Myott is too! Fortunately for us, and all lovers of Walt's work, Myott has created a series of painting based on the WSM customs that are as unique as the bikes themselves.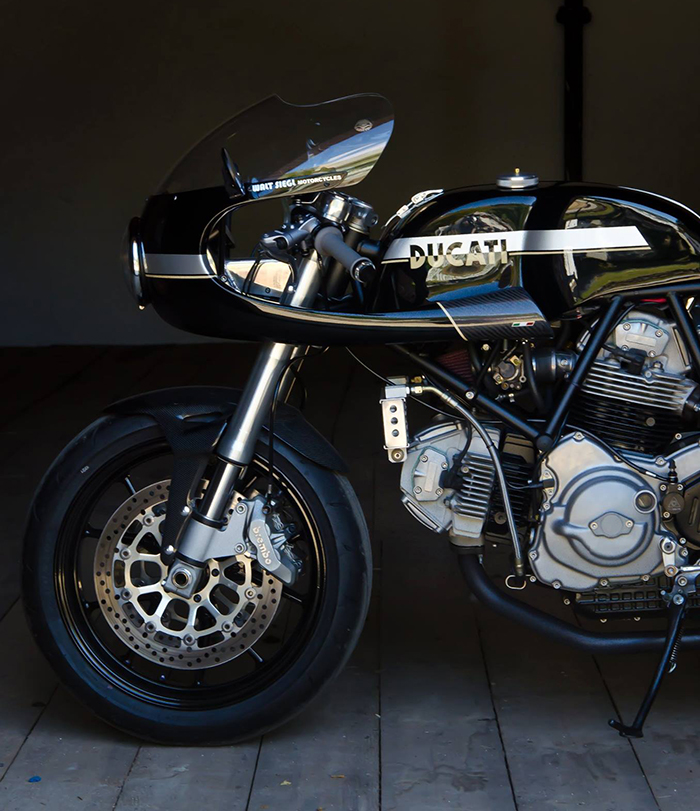 Leggero Los Angeles pictured here was the inspiration for the painting above it
Chris describes the collaboration in his own words;
"For several years my passions for motorcycles and visual art have collided. This work attempts to capture the beauty of vintage and handmade motorcycles in a way that's accessible to everyone. I want the paintings to stand alone as design even if you're not a motorcycle enthusiast but also pay tribute to the source of my inspiration . Researching these machines I perpetually landed on the work of Walt Siegl. Known world wide for his Leggero series, an aesthetic masterpiece built around a 2 valve, air-cooled Ducati engine built 15 minutes down the road from my studio in Harrisville NH! Walt's motorcycles have an undeniable and universal beauty.
Becoming friends with Walt I discovered that the beauty in his motorcycles draws from a deep love for and understanding of visual art. Working from our shared admiration, we are excited to present our collaboration in a series of original paintings, prints and T-Shirts designed by me and inspired by the work of Walt Siegl."
Check out some of Christopher's work, alongside the bikes that inspired them:
Leggero Manhattan above (Myott) and below (Siegl)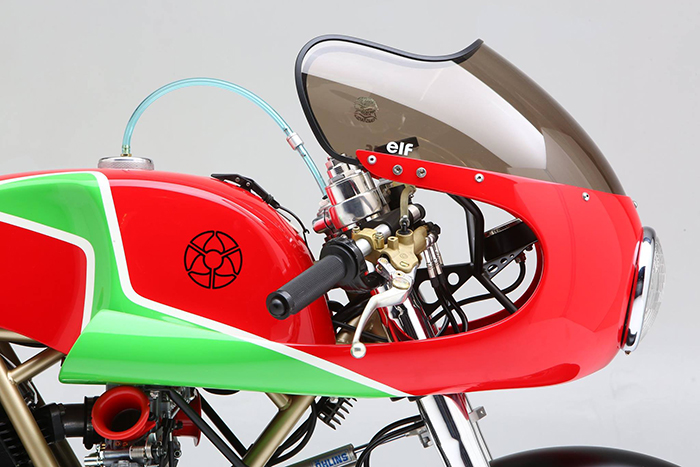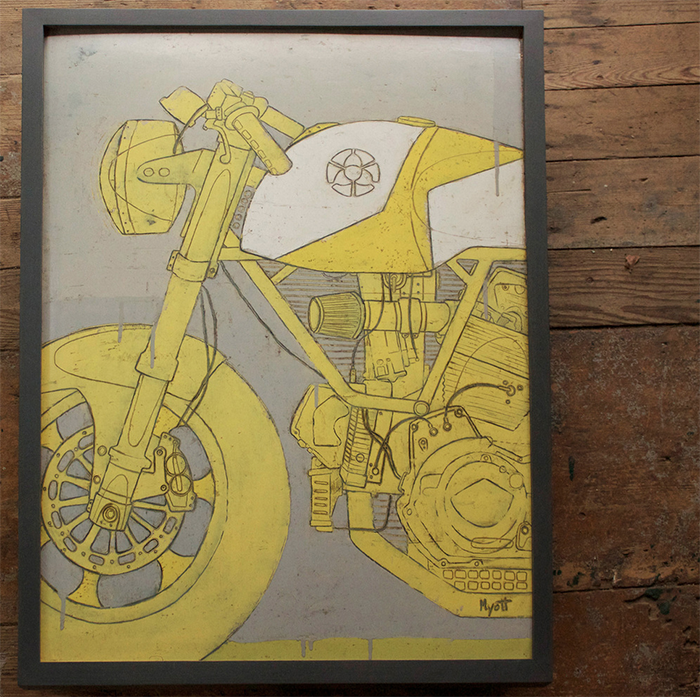 Leggero NYC, in paint, and in the flesh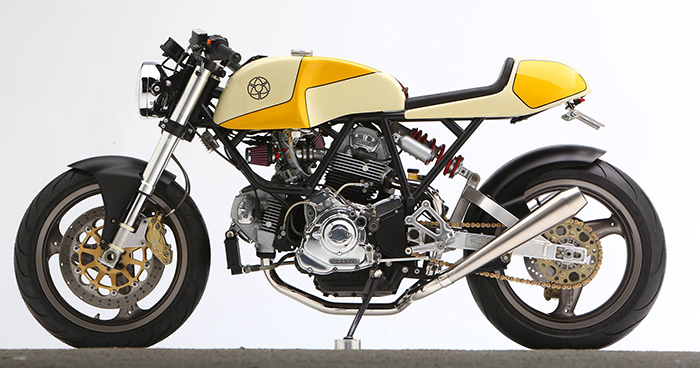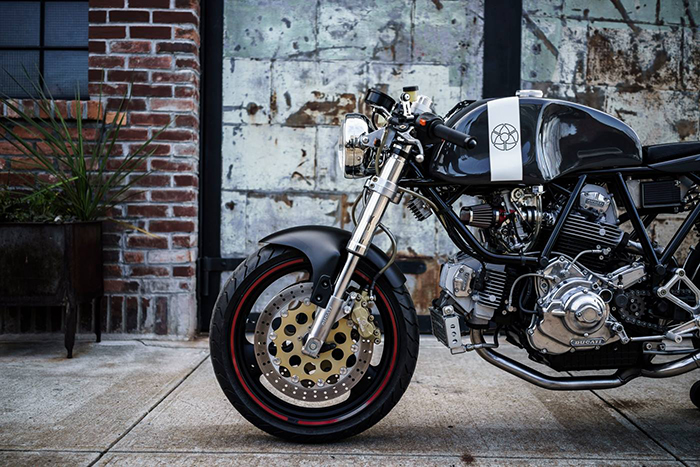 One of our favorite Leggeros, the Leggero Sydney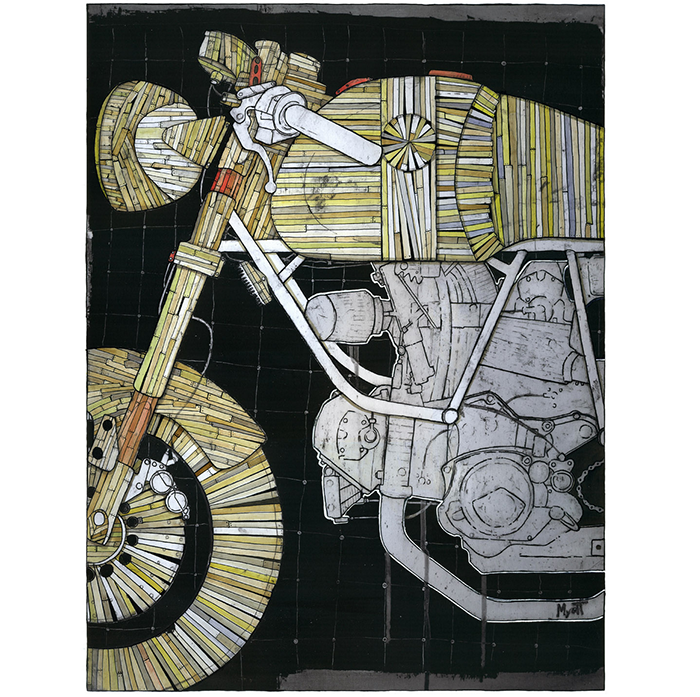 Decoy Duc – Giclee print on archival matte paper at 17″ x 22″

The original pieces are 25″ x 33″ in size, consisting of oil, graphite and wax on panels. This appears to be an ongoing collaboration but all originals on Myott's site are currently sold out. You can still get a print of the Decoy Duc that is numbered and signed by both Chris and Walt. We may just have to get one ourselves!