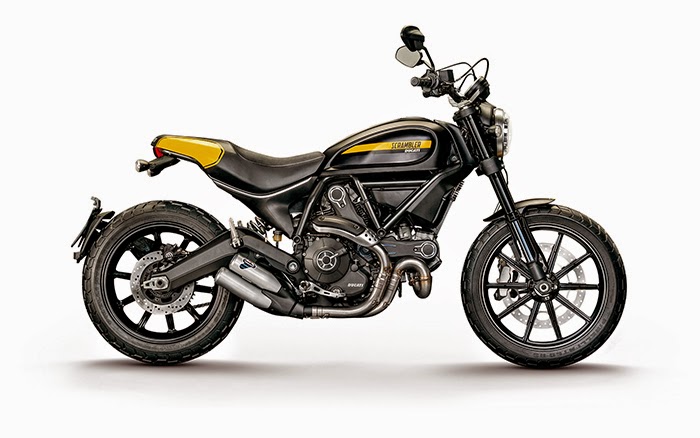 The Ducati Scrambler is Ducati's newest and most buzzed about bike at the moment and we feel for good reason. It has great roots in Ducati's history, and is attainable and unintimitading with it's low seat height, light weight sub-triple digit horsepower numbers. The Icon is the base model coming in either '62 Yellow or Ducati Red. The Scrambler Icon comes set up all the basic goodies the entire Scrambler line will share such as the iconic steel teardrop tank, 41mm USD Kayaba front fork and Kayaba single rear shock surprisingly in grey as virtually all Ducati's ship with a yellow rear spring, LCD dashboard and aluminum clutch and belt covers. The Icon is distinguished by its cast wheels and its classic wide handlebars reminiscent of its predecessor from 60's and 70's.
Surprising just about everyone Ducati came out of the gates with a few factory customized models; the Classic, the Urban Enduro and the Full Throttle. Frankly, we like them all for different reasons but so far we've got our sights directed towards the Full Throttle model.

Each Scrambler model gets a unique logo. Pictured above is the Full Throttle's logo.
The first think you'll likely notice in the Full Throttle in it's "Deep Black" paint scheme complete with blacked-out aluminum side panels on the gas tank. Taking inspiration from the flat track world this bike is set up with speed and performance in mind. The only model to ship with aftermarket exhaust, the Full Throttle is said to ship with homologated Termignoni exhaust that looks pretty slick. Naturally, we'll want to ceramic coat the whole system black but it's a great start!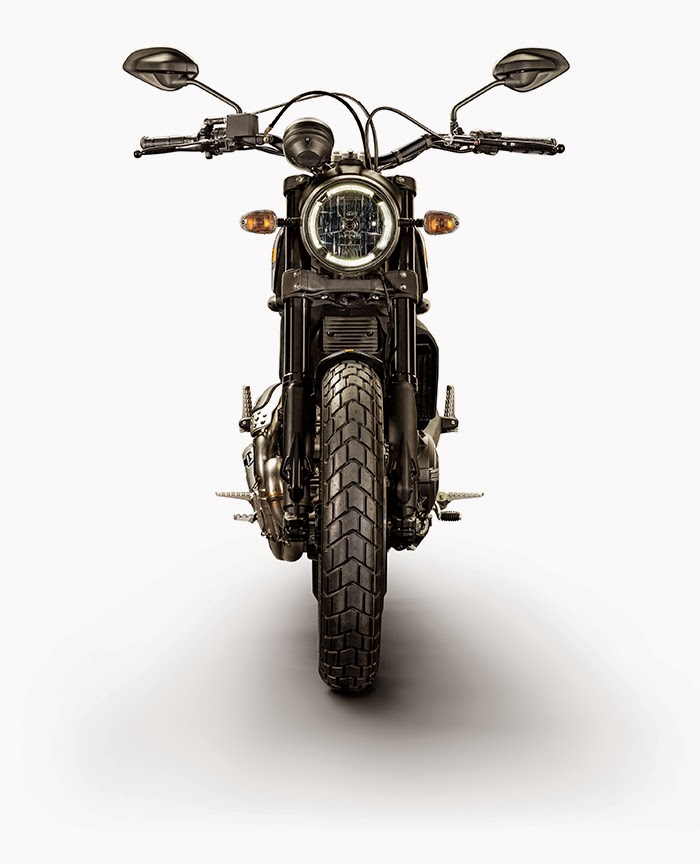 Aside from the stealth paint job and Termi's, other distinguishing characteristics include low tapered handlebars, a short front fender, a factory-style fender eliminator and a sporty rear seat that has harder side panels and number plates on the tail. Sporting an air-cooled 803cc L-twin motor producing 75 hp and 50lb-ft this bike should be a fun lightweight (410lbs. wet) little ripper.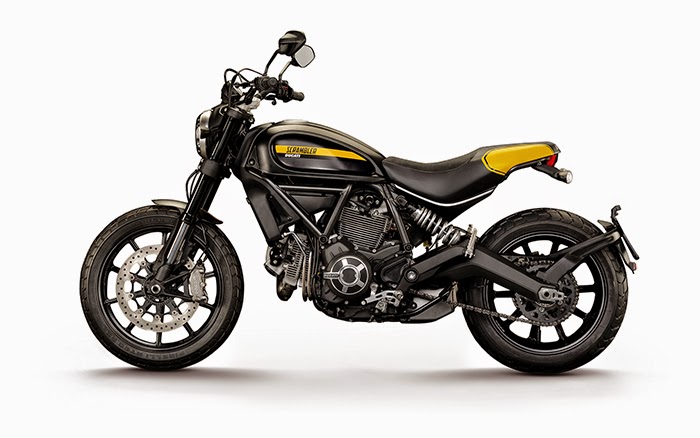 Anyone else excited to see this one in action?