A good friend of The Bullitt, Eric Jansson, was in a severe motorcycle accident a few weeks ago. A SUV collided with his Harley and left him with a compound fracture in his left leg. Under normal circumstances he wouldn't be up on his feet for several weeks and unfortunately the surgeries haven't gone as well as expected.

When the docs got in it was much worse than they had planned on. He's ended up losing a 6 inch section of bone, where rods and plates will create his "new leg". Even worse, it sounds as if his leg's functionality moving forward will be limited.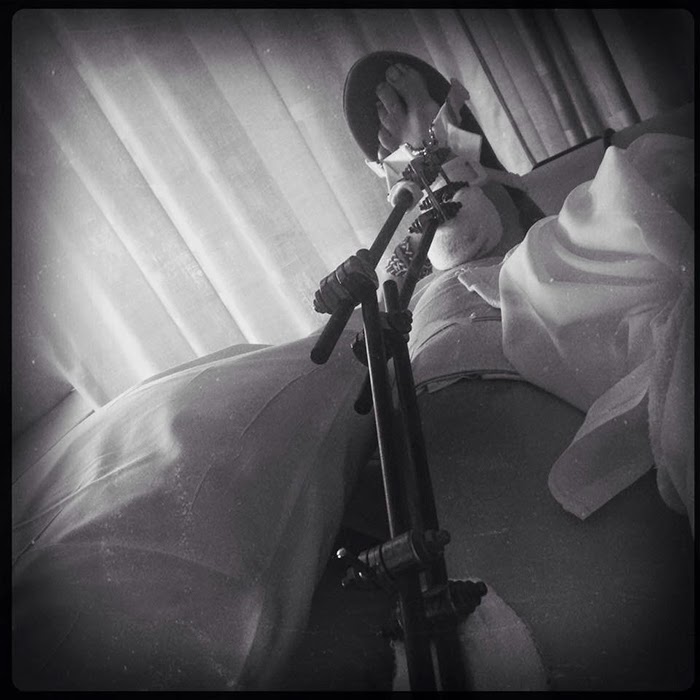 Even with the severity of his injuries, Eric is in good spirits and like usual, is remaining positive. Although Eric does have medical insurance, the expense of two surgeries and the weeks it will take him to recover will be costly. Most of you reading this do not know Eric personably but he's a part of our motorcycling brotherhood. He's a great ambassador for motorcyclists of all genres and truly deserves a little help. There is one thing I love about motorcyclists, and that's a strong sense of community.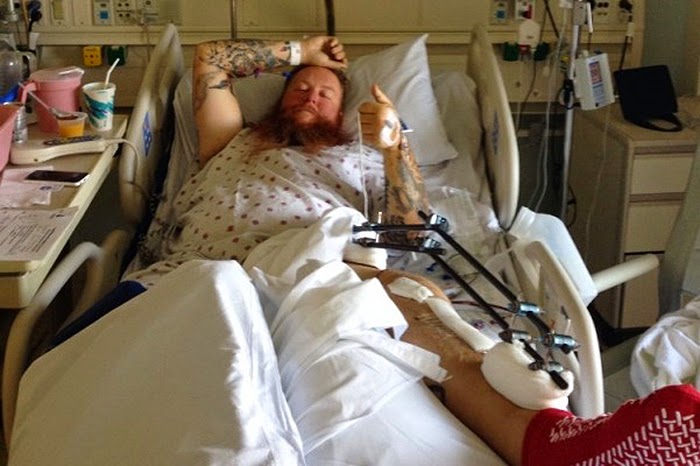 If you are able buy this good dude a beer from afar, it would be hugely appreciated. Let's lift up our brother and get him back on the road soon! We've created "Eric's Medial Account" through GoFundMe site where you can donate in safety and confidence.
On behalf of Eric, thank you for all of your support and well wishes.