Reginald Hilt from Bull City Customs recently submitted these images and shared the story of their recently completed 2003 Royal Enfield bobber. They are a relatively new shop based in New Delhi India.
Hilt, a fashion designer by day, built the bike for his wife who wanted a bike of her own. A bobber stance with some scrambler cues mixed in give way to a handsome overall aesthetic. Royal Enfield's are the India's best selling motorcycle for the past 30 years. Sure, many have been built before there…but plenty are sitting around patiently waiting for the right person to find them and to make them into something unique, something new.

"Motorcycles have always been a force in my family," Hilt says. "When I was a kid I would see my dad getting down to his bike every weekend cleaning a filter or tuning a carb. At that time I wasn't really into the motorcycle culture. I've seen bikes like RD350, Yezdi, Yamaha RX100 , Rajdoot , Suzuki 125 roll in an out of our place every 6 to 7 months depending on how long it took my dad to get over these bikes and crave for his next indulgence."
It wasn't until after college when Reginald got into bikes and formed Bull City Customs in 2011. His wife, also a designer, is heading up the marketing and is working on a line of moto-related merchandise they plan to introduce soon. A friend Henry, who they met at one their events now helps logo designs, branding and build sketches.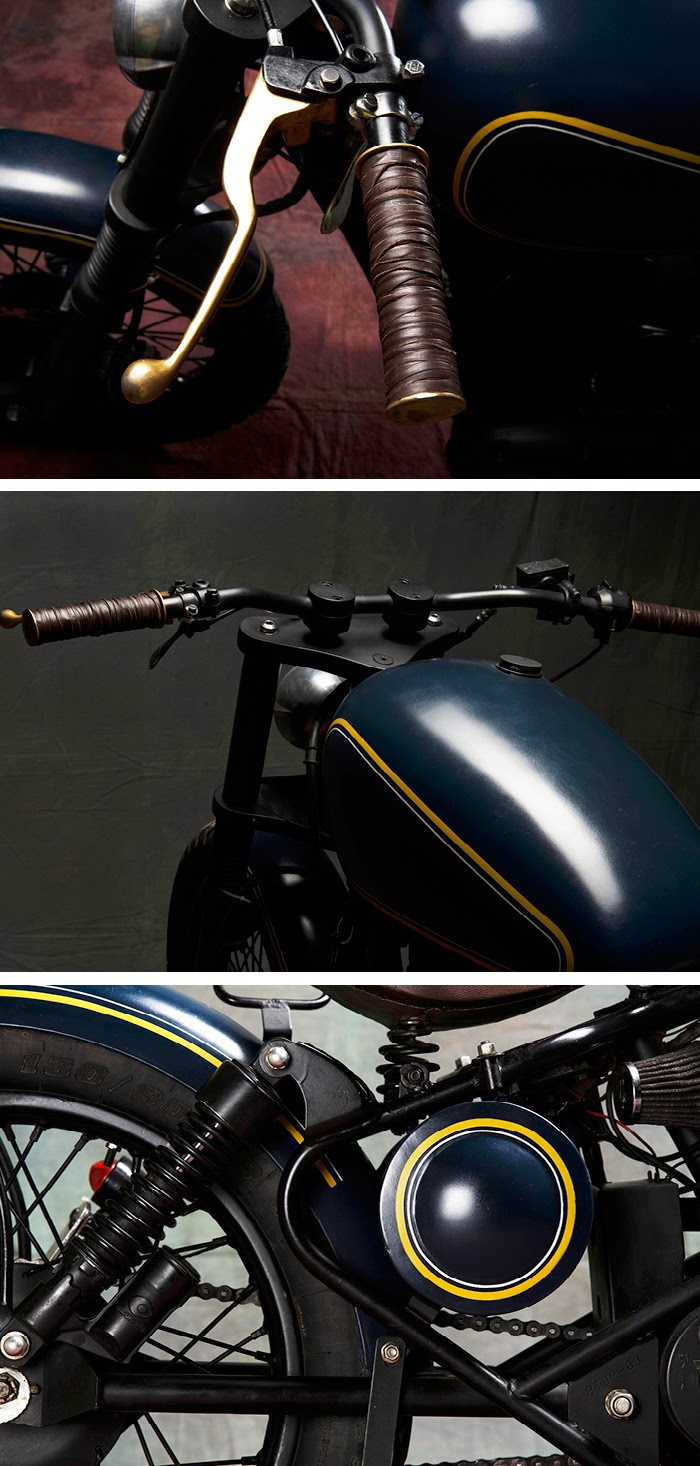 With the Himalayan foothills as their testing grounds, the Enfiled has impressed the gang so far. To the Bull City crew, the future is bright. There is an emerging custom scene happening in India right now and no shortage old bikes waiting to be customized. Sounds like a winning mix to us!
You can stay up to date with Bull City Customs through their Facebook page.