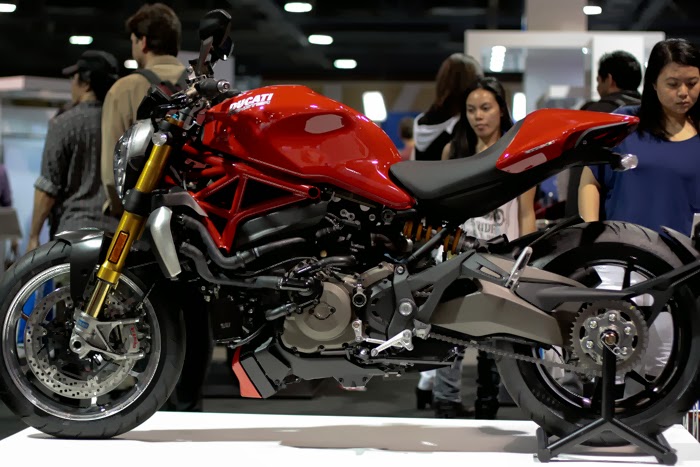 There's something about driving a car to a motorcycle show…it just feels wrong. One year the Bullitt OG broke down as we were headed out the door to Born Free, forcing us to take the truck. It makes you feel like a kid, wanting mom to drop you off around the corner so no one sees. When the International Motorcycle Show rolled into town this year, Long Beach was cold and rain-soaked.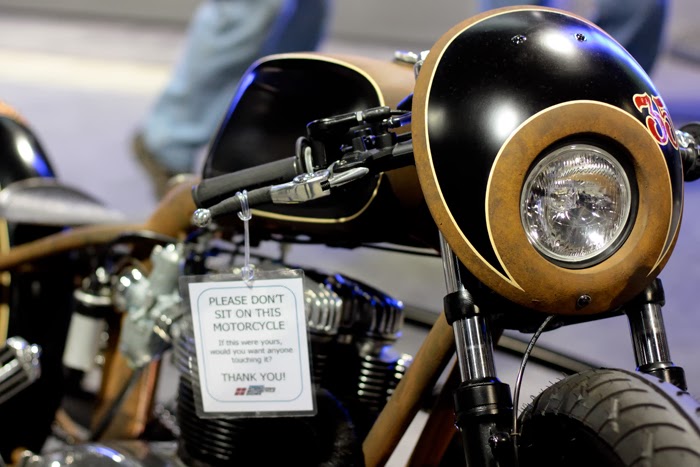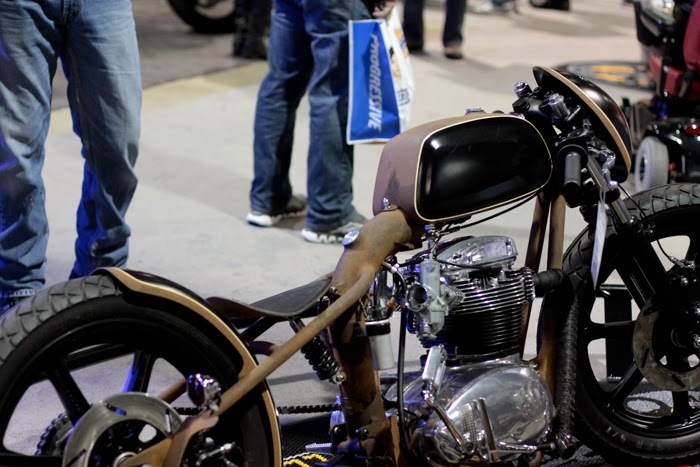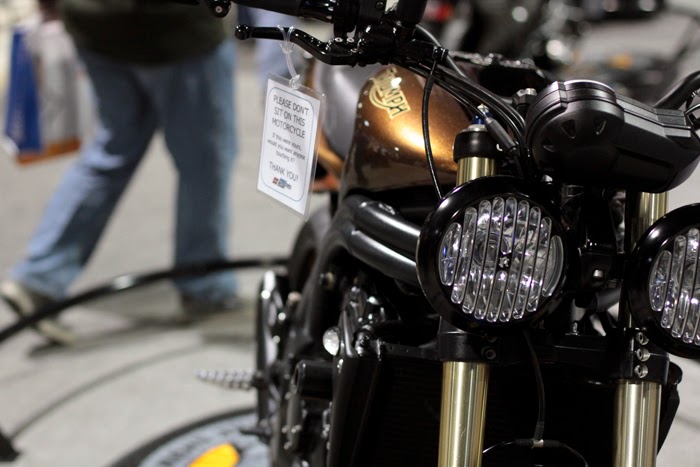 Admitting we're spoiled with great weather year-round down here, a rainy day in Orange County is like a blizzard is for the rest of the country. Typically, there is a sea of motorcycles parked all around the convention center but not this year. Not being on the bike and riding in a pal's truck instead, we spent more time drinking beers and checking out the new models than taking pictures this year.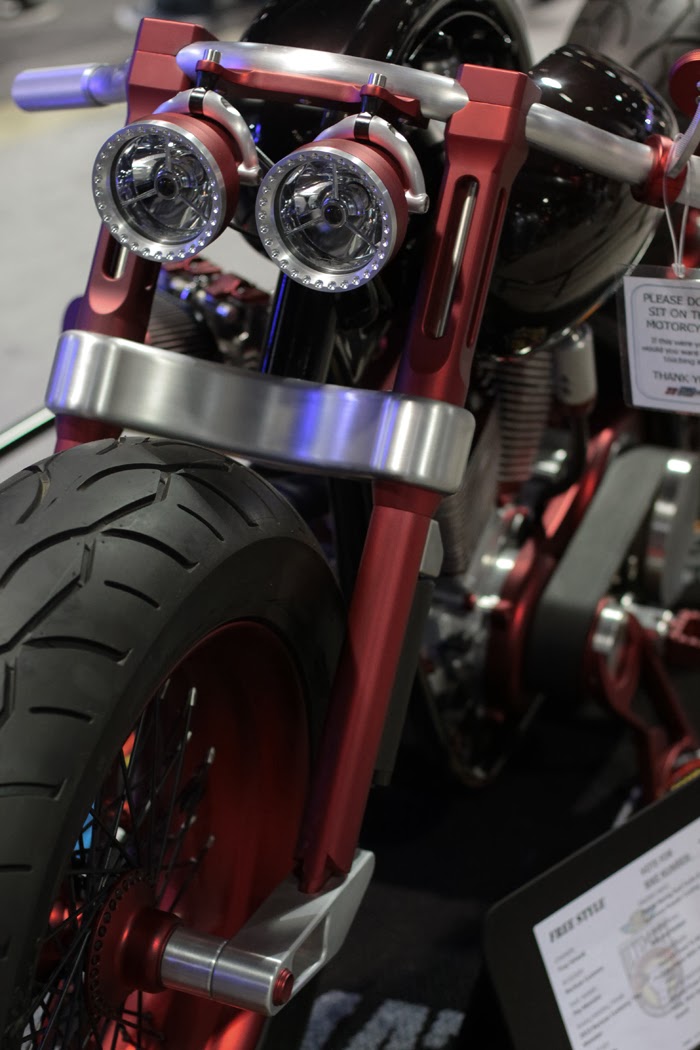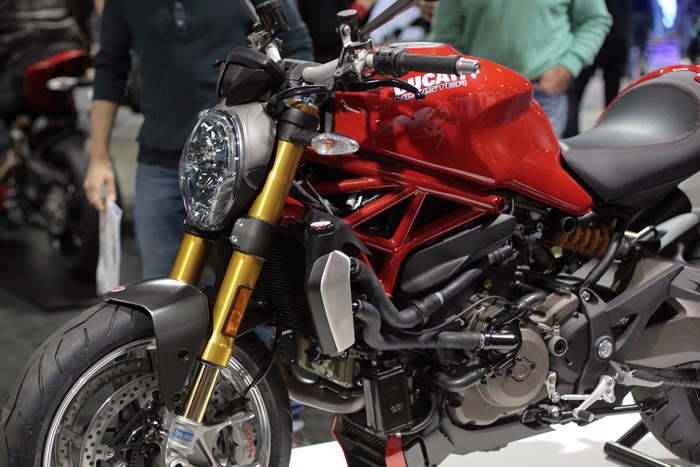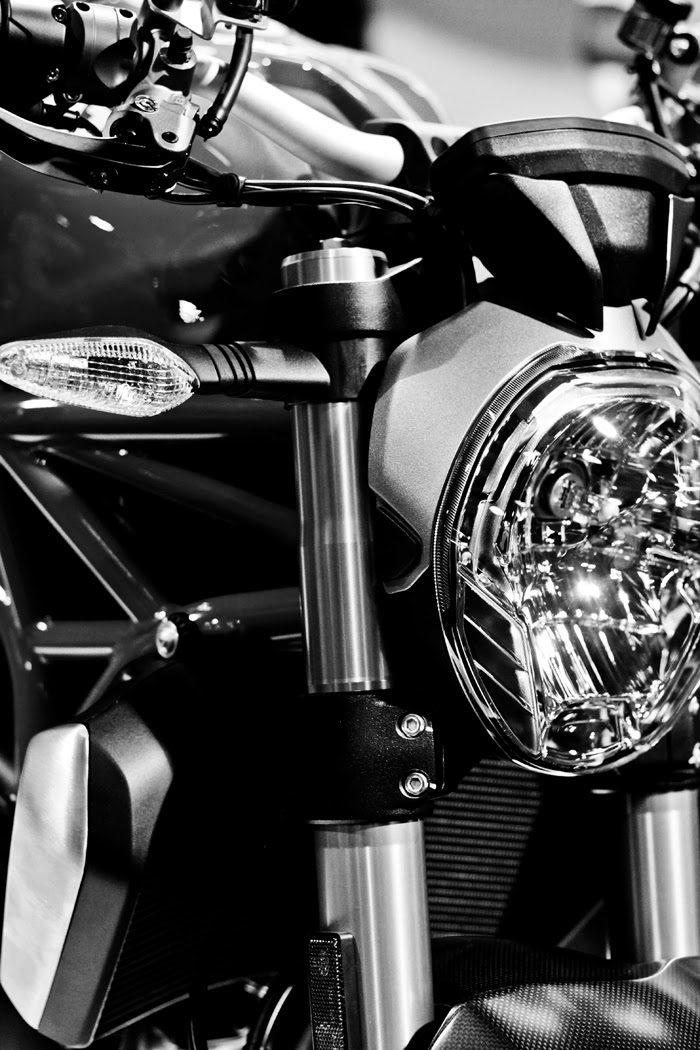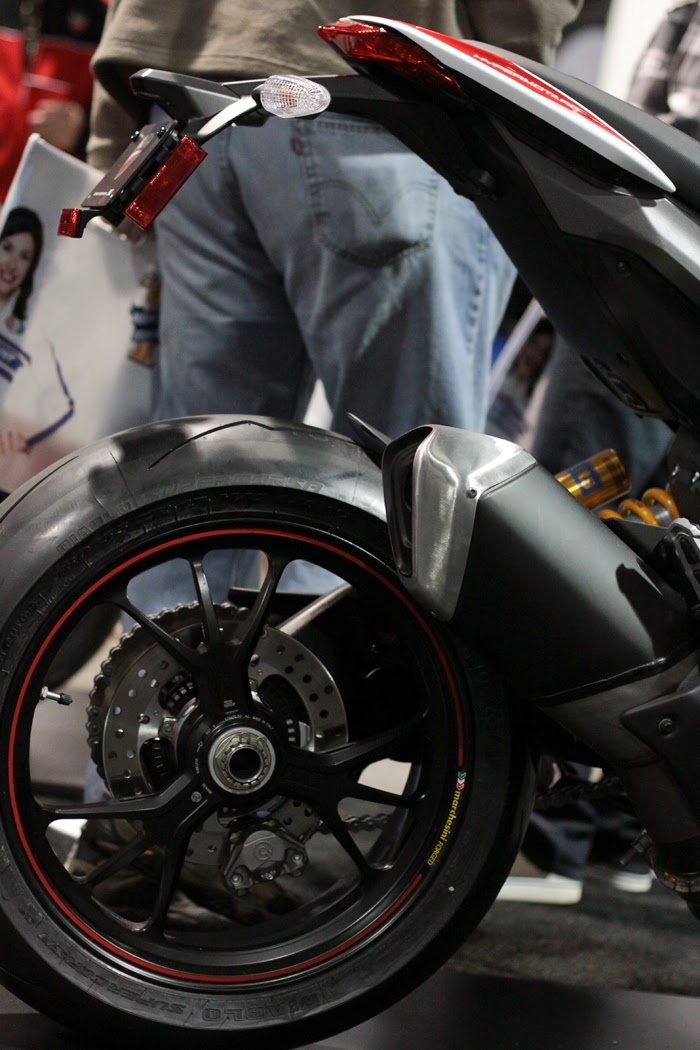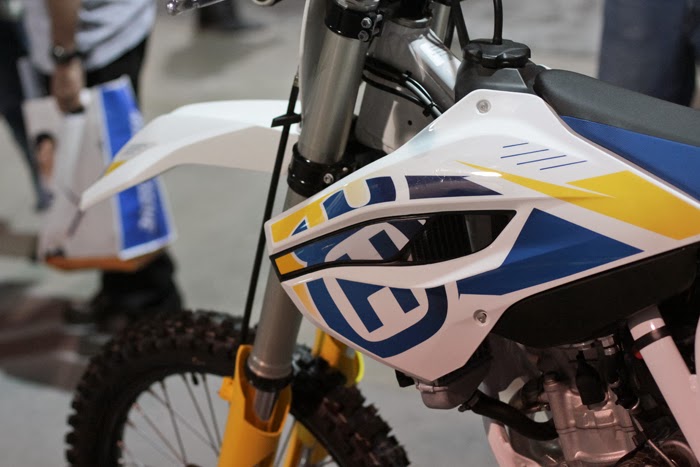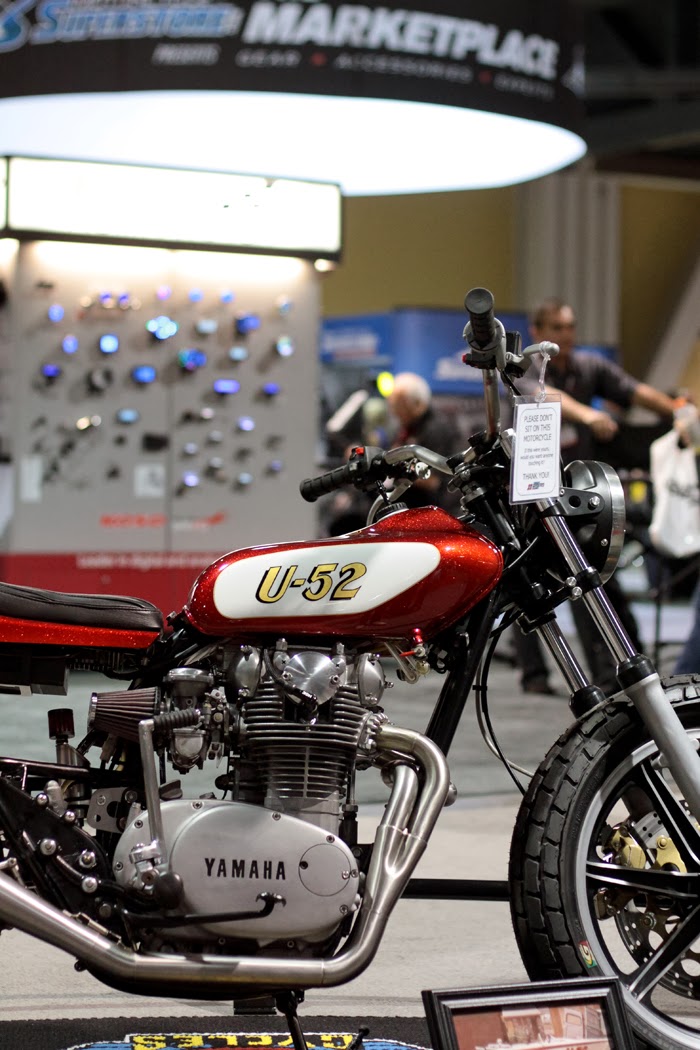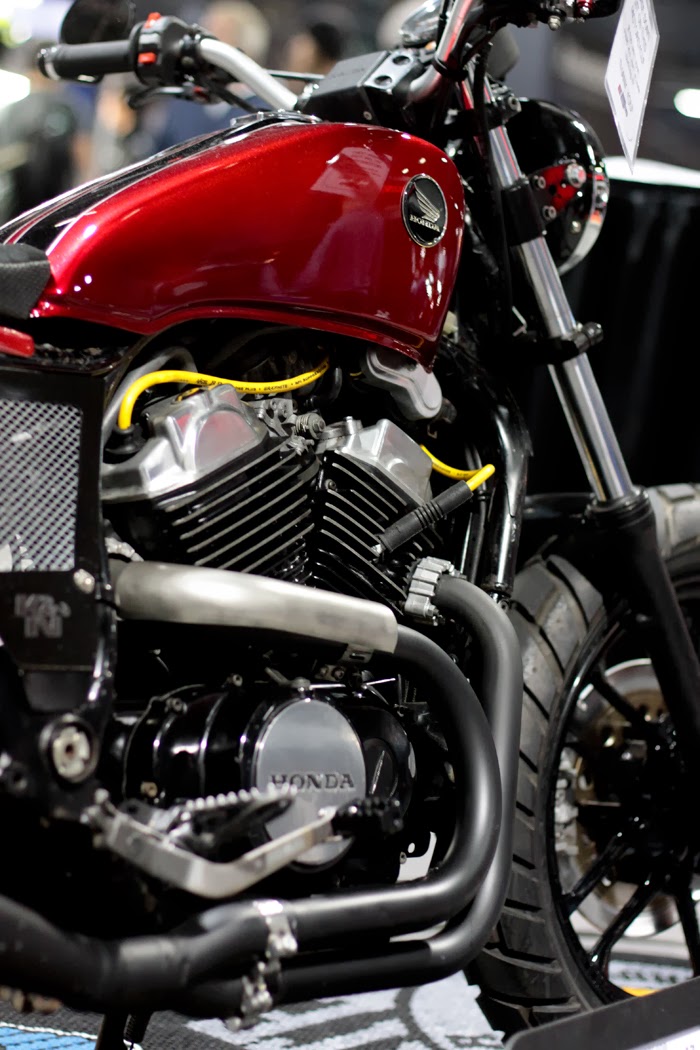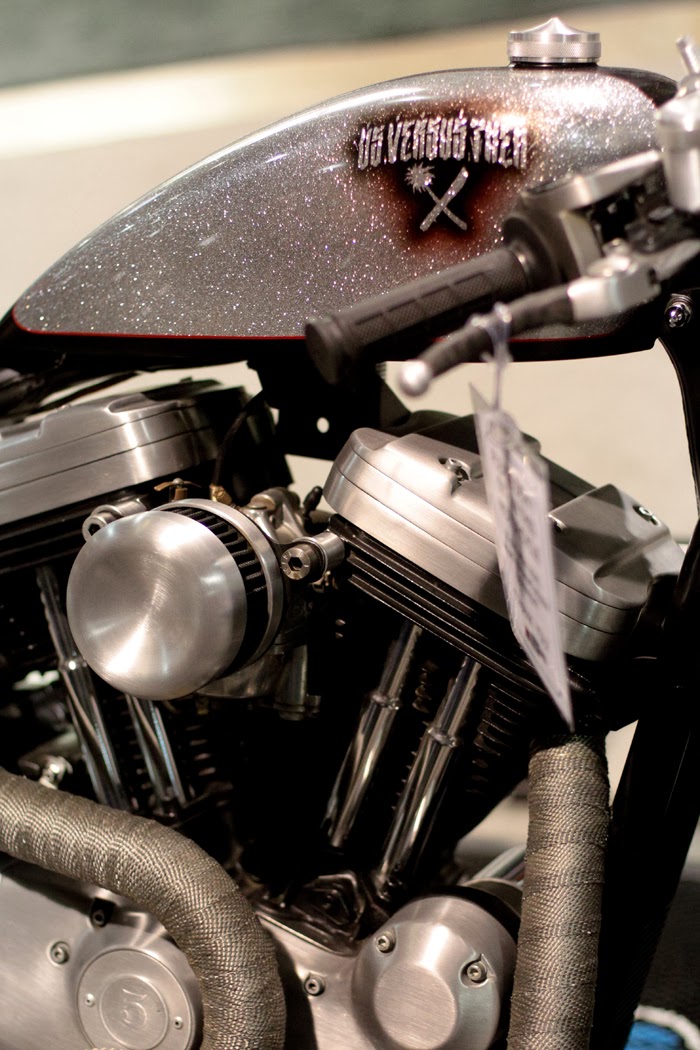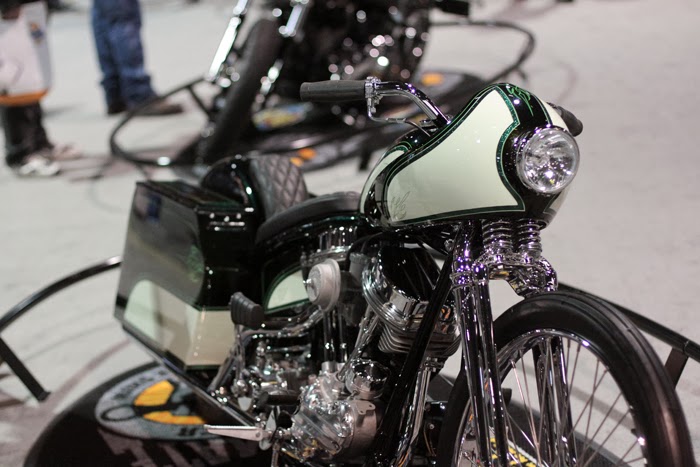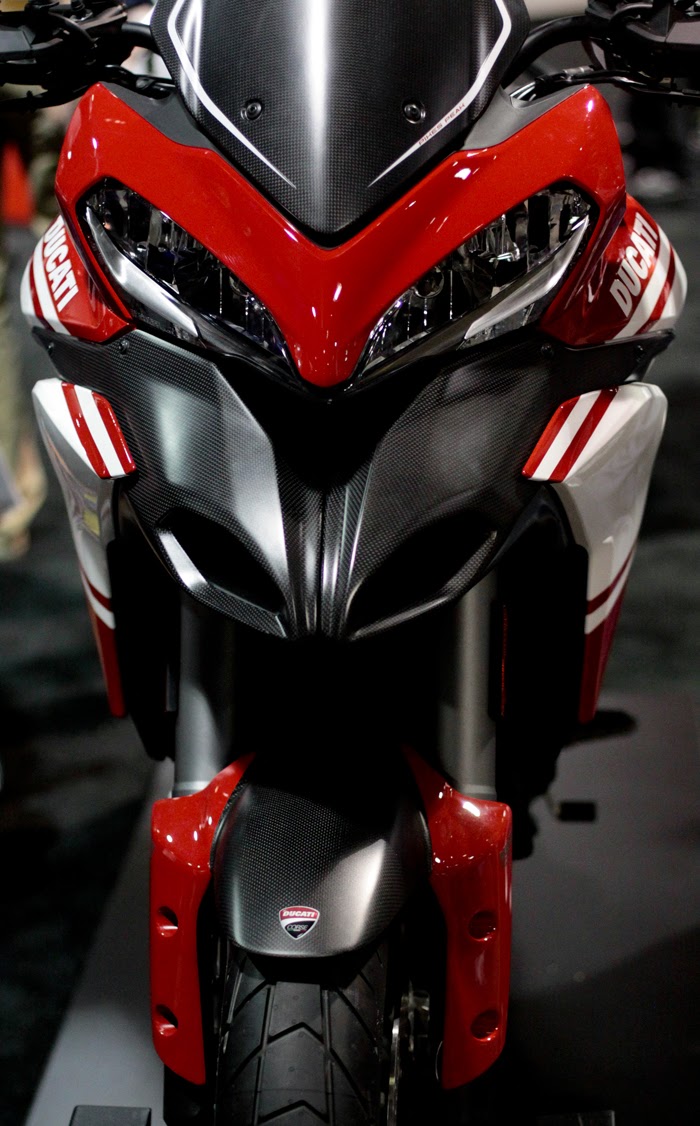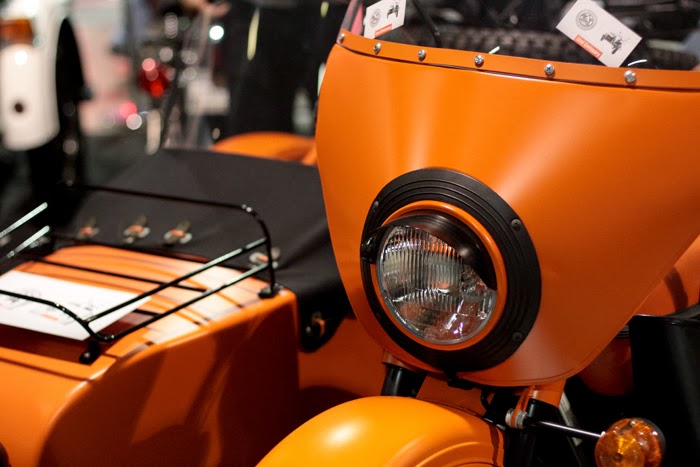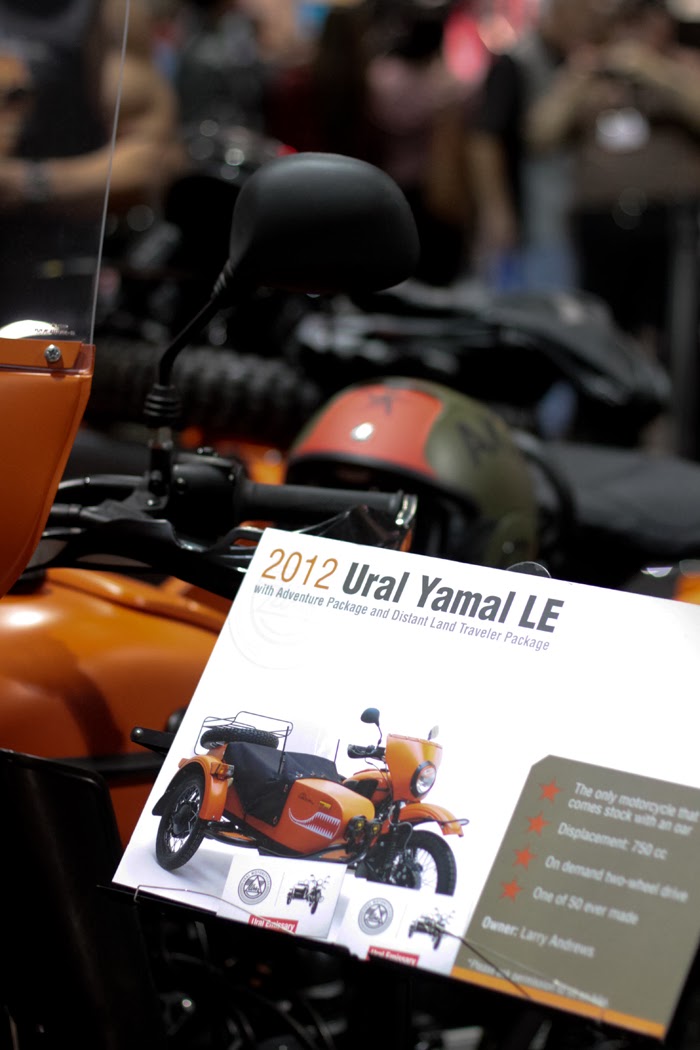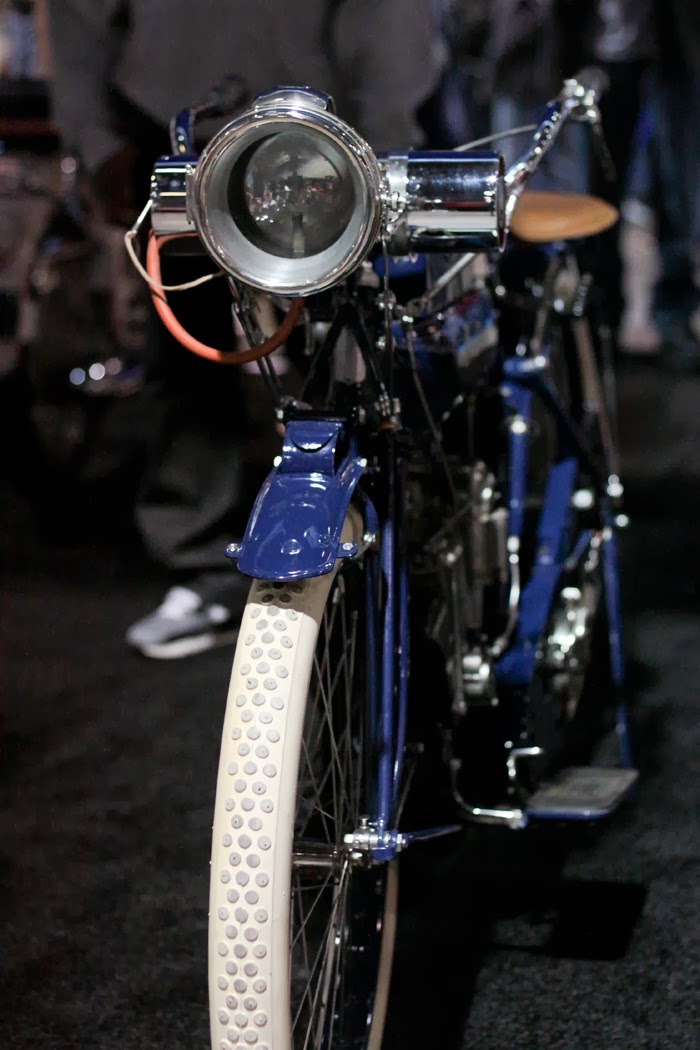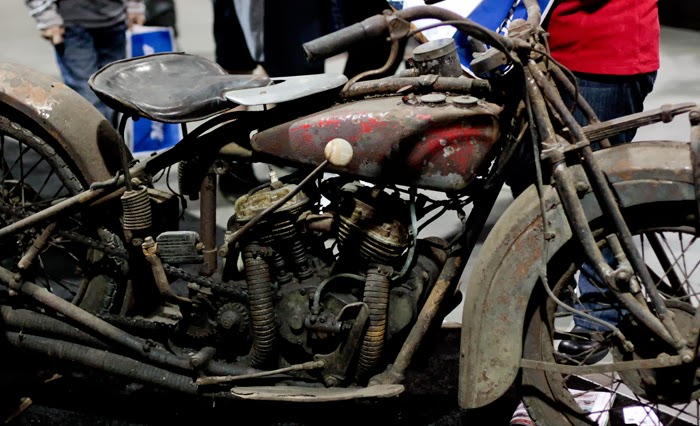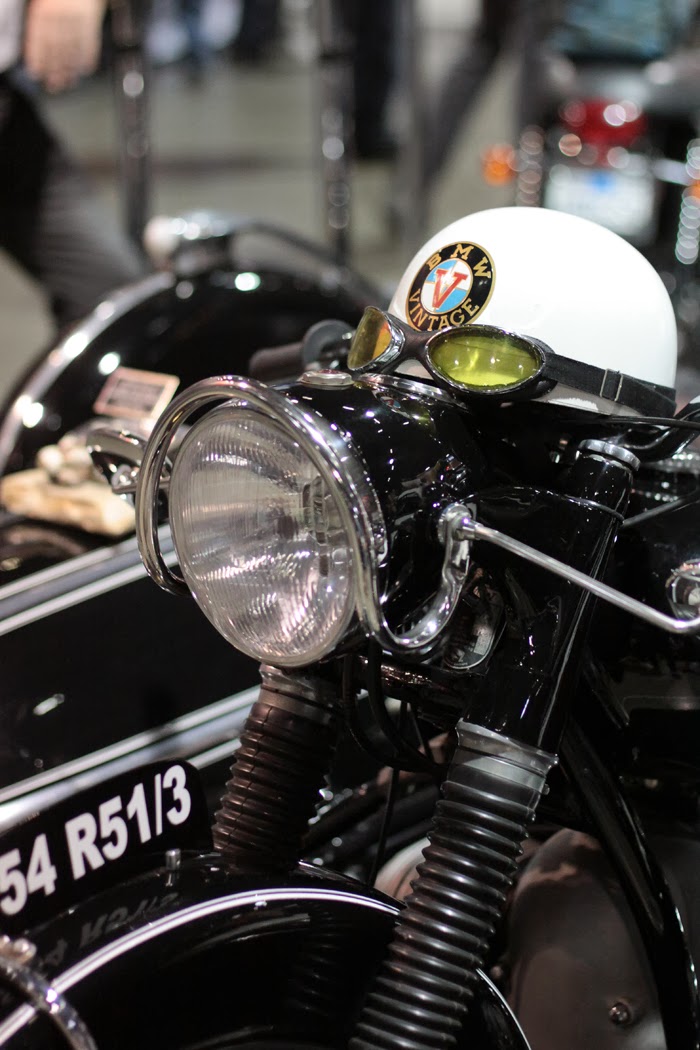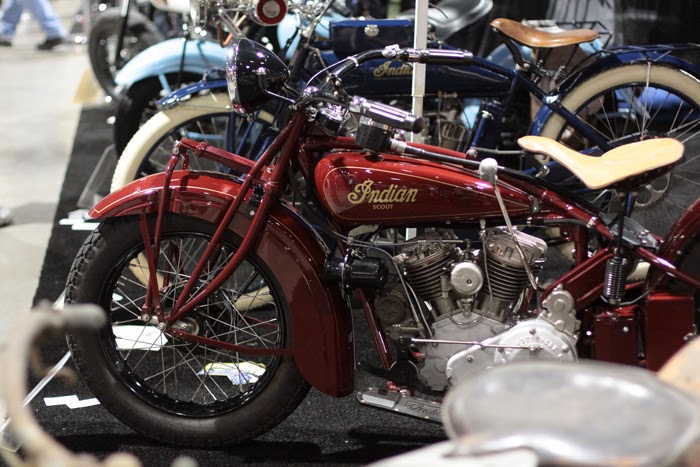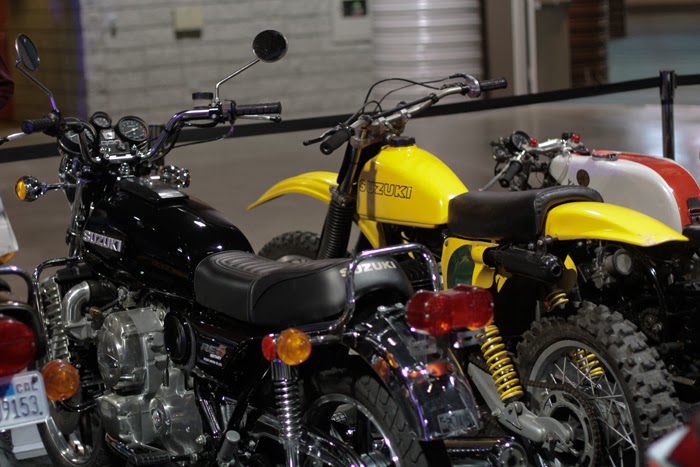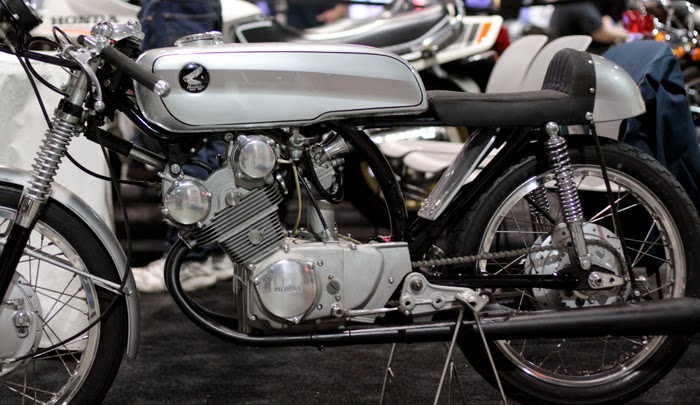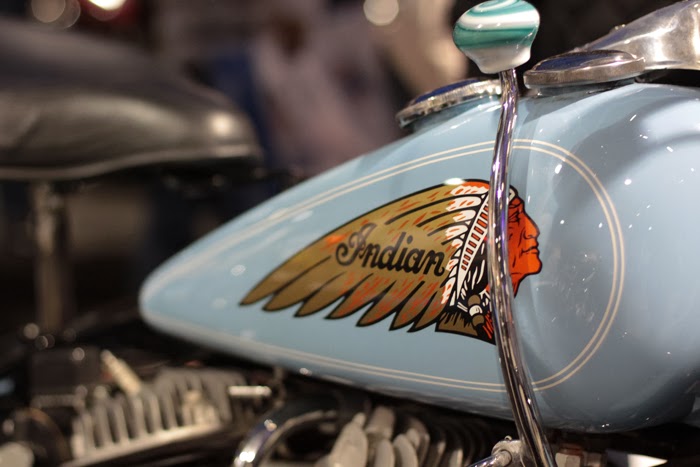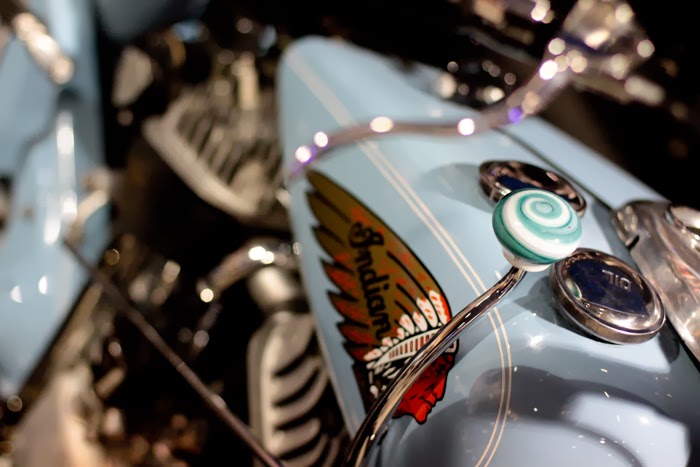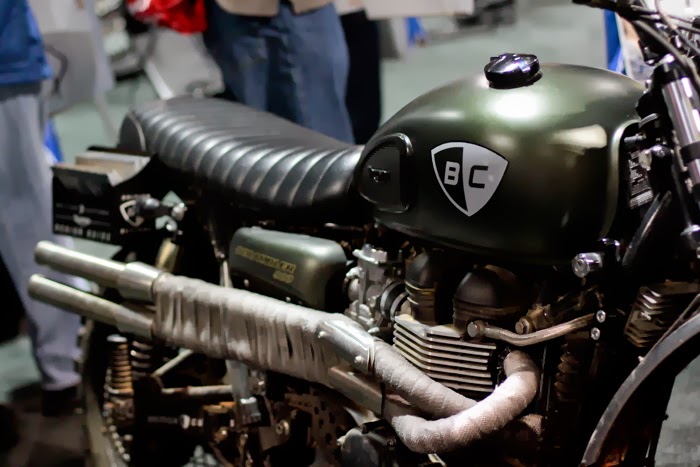 Overall, the show seemed to lack some of the excitement that its had in years past. It wasn't terrible, but it wasn't amazing either. We were most excited to see newly released bikes like the Ducati Monster 1200S, the BMW nineT, and the Bell Bullitt helmet in person, which we posted on yesterday. Triumph had a good display of new and aftermarket bikes – like British Custom's Scrambler 'Dirtbike' pictured above.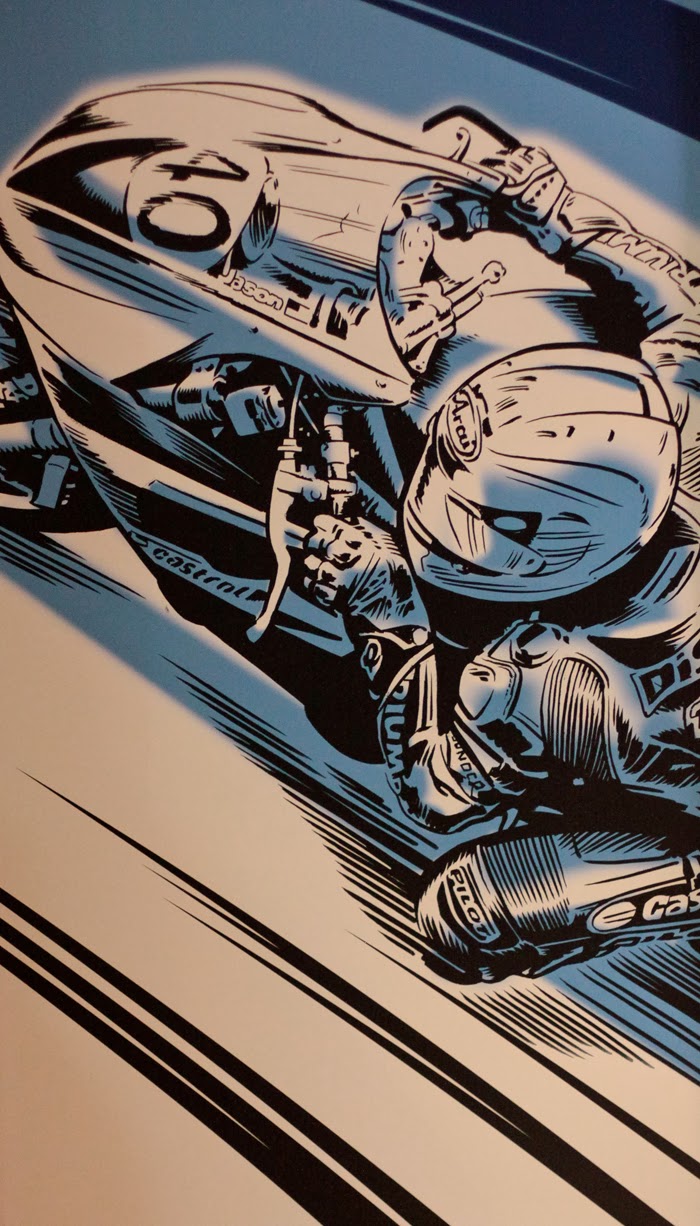 There's a lot in the motorcycle industry to be excited for in 2014. New bikes, new customs, new records to be made, road trips to be planned and good memories to been made. Let's all keep it rubber side down and the good times rolling. Here's to a great 2014!