Motorcycle art never gets old
Holographic Hammer

is the alter ego of BMW Motorrad designer, Sylvain Berneron. You may have seen his work under his Holographic Hammer name in concepts for Fuel Motorcycles, Untitled Motorcycles and here, when we posted his great image, "Norton: Old vs. New".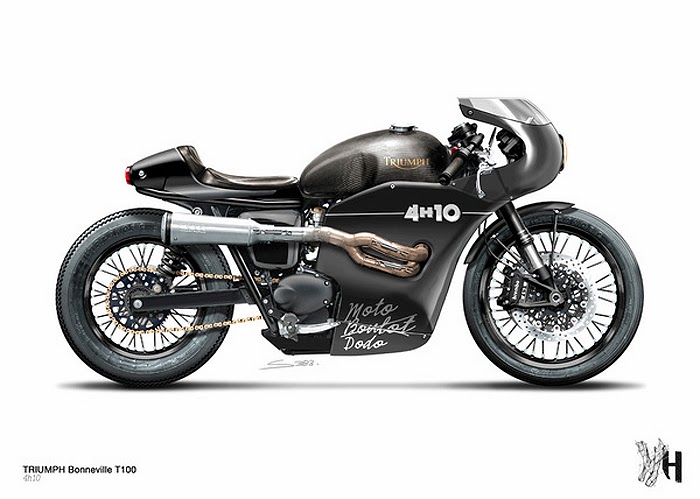 Working in the motorcycle industry, Berneron has tons of moto-minded friends and has digitally sketched out numerous garage build for his pals.

 

Being able to "see" the end result prior to actually building it can save a lot of time in the long run.

 
OK, this last one isn't a Triumph, but I had to include it anyway.
I'm sure we're all guilty of convincing ourselves a mod would be perfect on a build only to decide later that it just doesn't look right.
Berneron takes the guess work out of it.
I'd love to get a few mock of the Bullitt OG done myself…
You can purchase his stunning art here.