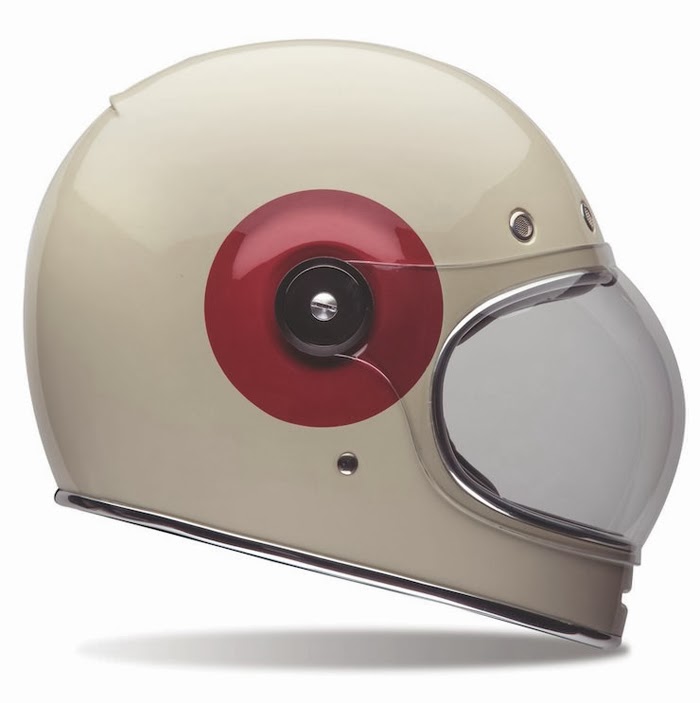 We couldn't be happier to report that the Bullitt helmet concept we featured back in 2012 was picked up by Bell Helmets. With the seemingly ever-growing popularity of all things retro, there's no doubt there's still room for another full face helmet that blends vintage style with modern technology. Here at the Bullitt, that's basically the definition of what we stand for.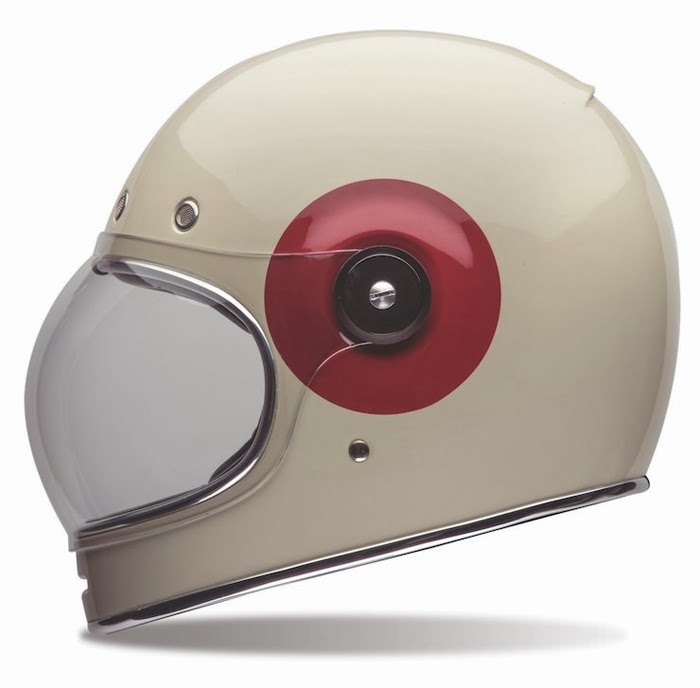 The Ruby Castel was really the first to hit the market but with a price point of $1250 USD, it's not really a helmet for the masses. Enter Biltwell, with the budget friendly Gringo. Now that's a vintage-inspired fullface for us all. Until the Bullitt by Bell hits the market, those are your two choices for DOT approved modern fullface with a vintage feel. In March of next year, Bell will slip right into the middle with a point of entry at $400 USD.

Not all the details are out on Bell's Bullitt just yet but based on everything we see so far, we know this one will be a big hit!
Full Specification Sheet for the Bell Bullitt Helmet:
– Ultra low-profile fiber composite shell
– Multi-Density EPS liner
– Removable, washable and anti-bacterial interior
– Perforated micro-suede interior fabric with leather trim
– Padded chin strap with stainless steel D-Ring closure with leather pull tab
– 3 shell 3 EPS system
– 5 Metal Mesh intake vents with 1 rearexhaust vent
– 3D Cut cheek pads with speaker pockets
– Magnefusion shield closure system
– Accessory shields available for personalized look
– Industry-leading five-year warranty
– Certification: DOT
– Sizes: XS/S, M/L, XL/XXL
– Weight: 1400g
– Available March 1, 2014 for $399.95
All we can say is we wish this handsome retro-lid was a collaboration with us here at The Bullitt. Bell, if you're listening…it's not too late. Hit us up!

Images and specs via Silodrome