Husqvarna + Ducati = Huscati
The Husqvarna name is well known in the off-road world but is certainly not a common contender for a cafe racer conversion these days.  True, they've been making Huskies since 1903, and even had a brief stint road racing.  The vast majority of Huskies were enduro or motocross bikes.
Husqvarna competed in Grand Prix road racing in the 350cc and 500cc classes during the 1930s, and even entered bikes it the prestigious Isle of Man TT.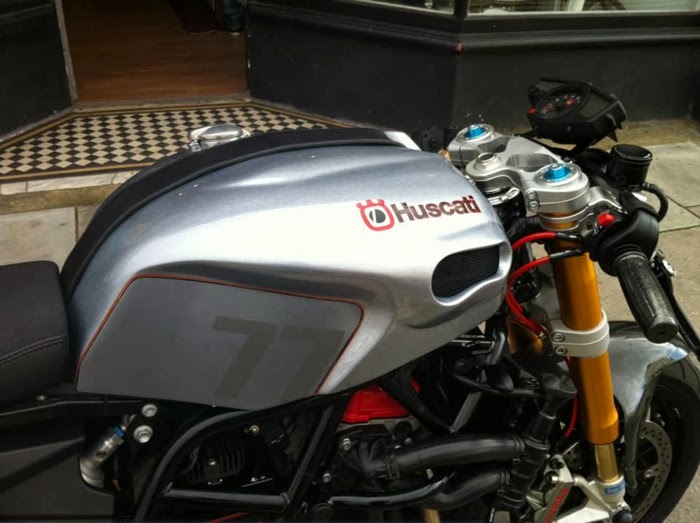 The 'Huscati' pictured here is a blend of the modern Husqvarna Nuda 900cc Twin-powered street bike with some shared bits from a Ducati, like the Öhlins front end.  It clearly has been re-skinned with a cafe racer treatment.  I wish I could tell your more about this interesting cafe but there's no doubt it's a handsome racer.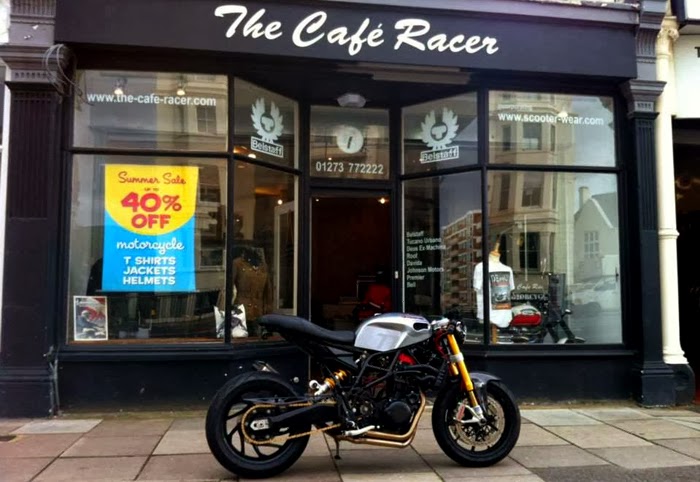 If anyone knows more about this bike, let us know in the comments.
First seen :: RocketGarage