A modern Triumph cafe racer
We've been excited to see the finished product ever since custom shop Spirit of the Seventies teased us with a rendering of a modern Triumph Daytona 675 with a vintage style treatment done to it.  Most of us who love the look of vintage cafe racers feel that most modern sport bikes lack soul, at least aesthetically.  Not this one though.  What you see here is a bike that packs modern performance with vintage soul!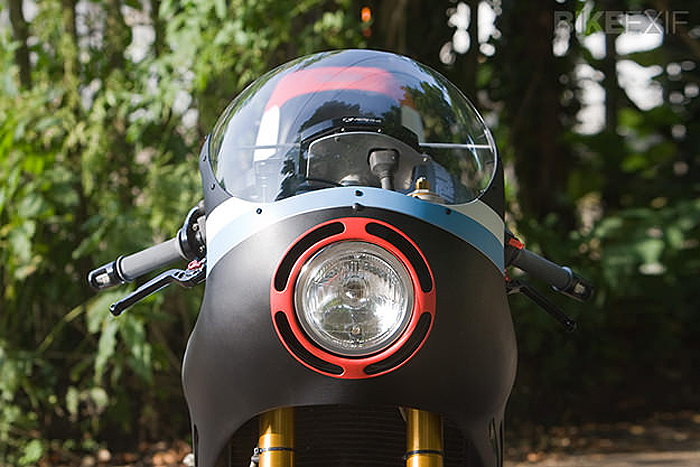 The owner of the bike had his Daytona 675 set up as a track-ready street bike and was able to convince his fiancé he'd slow down and decided it was in need of a make over. He contacted the team at Spirit of the Seventies and the rest is history.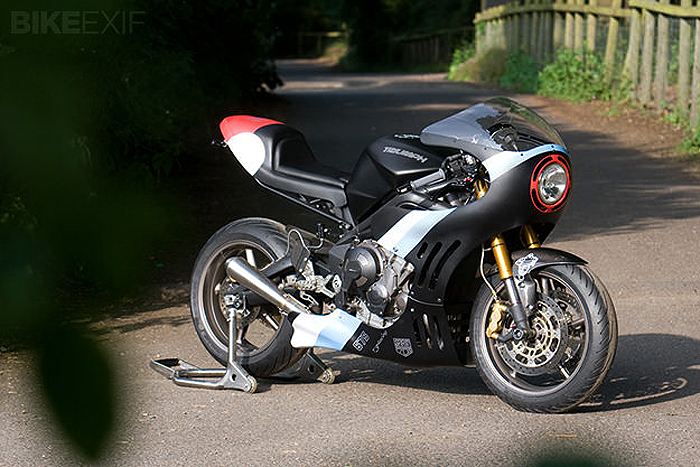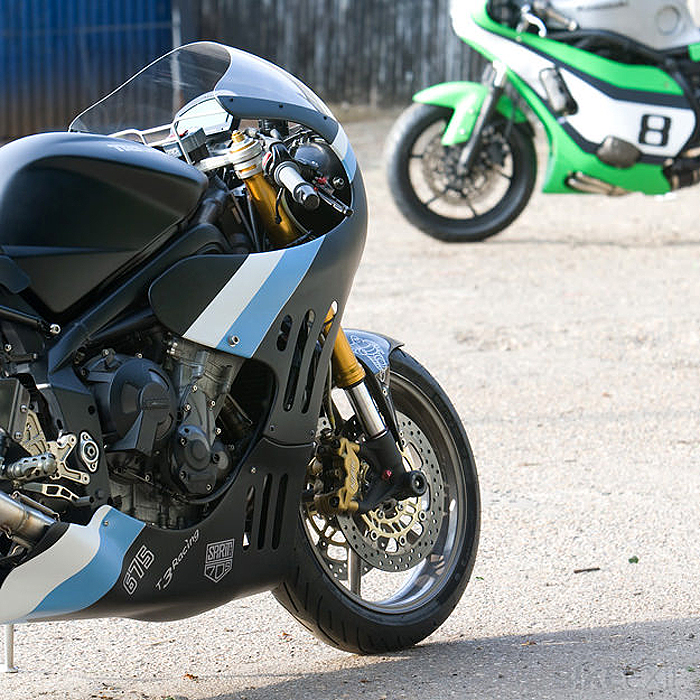 Head on over to the always good Bike EXIF for more specifics on the build.