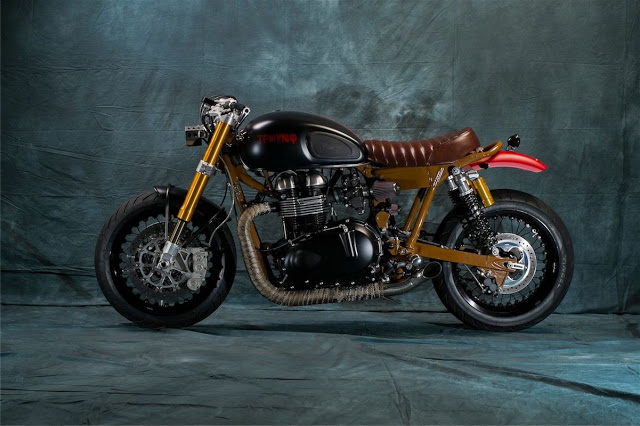 There seems to be a lot of custom builds that are bridging the gap between traditional café racers and scramblers lately. Our post on Canyon Motorcycle's "SuperBonnie" is another recent example. Even our own, Bullitt OG is running Distanzia's with a café stance. We spotted this Russian build from Café RacerCulture and feel like it's having a bit of an identity crisis.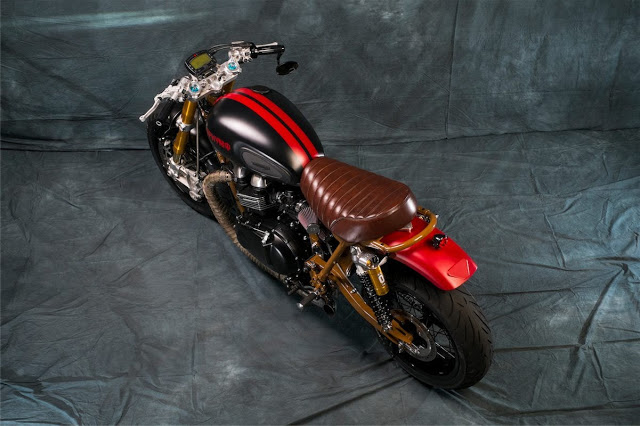 The bike definitely has a scrambler style rear end with what looks like a Muller Martini seat and Ohlins suspension. The headlights scream off-road explorer while the majority of the bike looks track ready.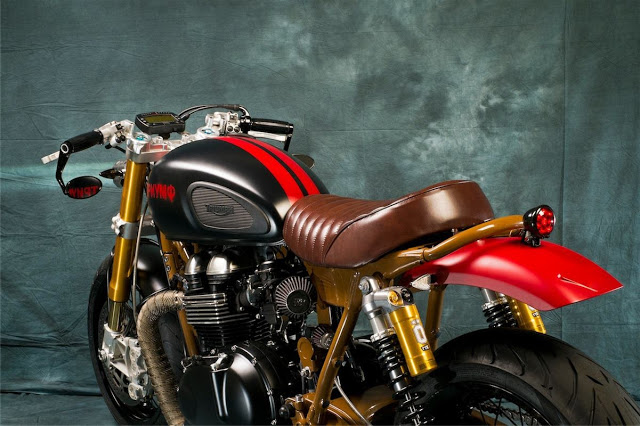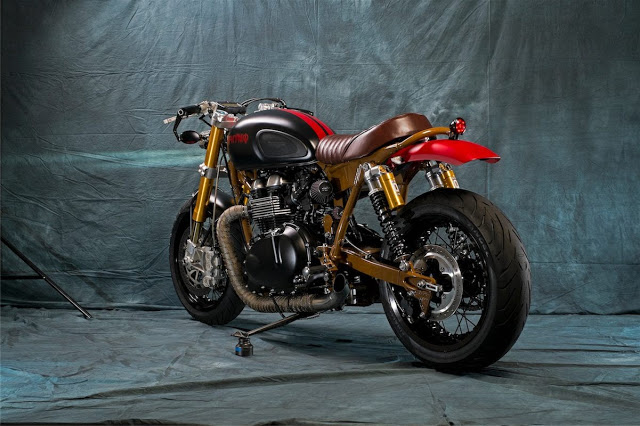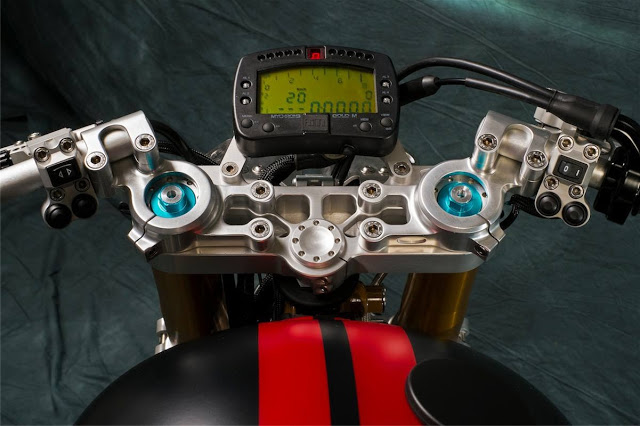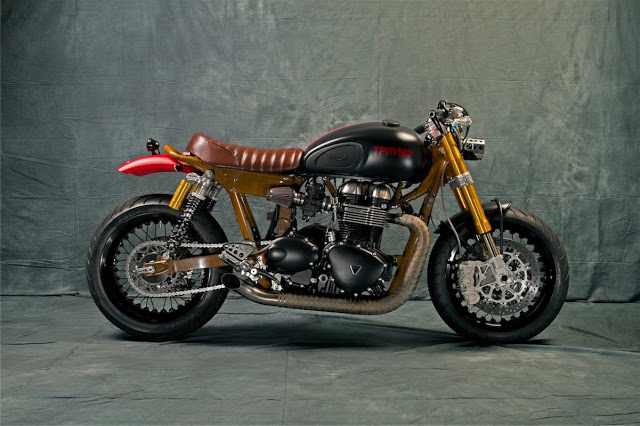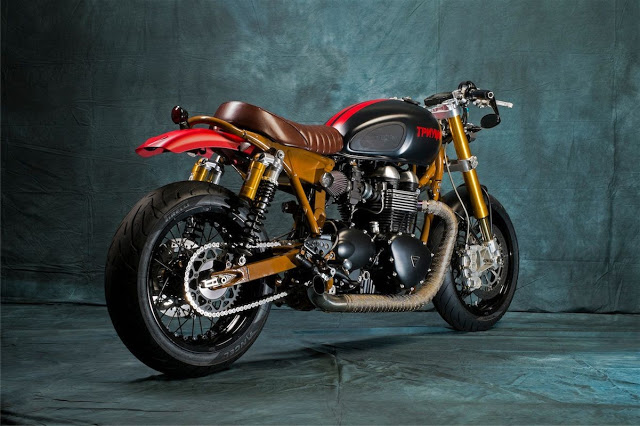 Not sure exactly what it is…maybe if the frame was a color that matched the rest of the bike better? Post your thoughts to comments below.