Raw, gold, or black?
I've been having some difficulty getting used to the new forks on the Bullitt OG. Not sure if the forks are just too gold. Not sure if I want to go back to a black tank. I made a couple of quick mock-ups in Photoshop last night.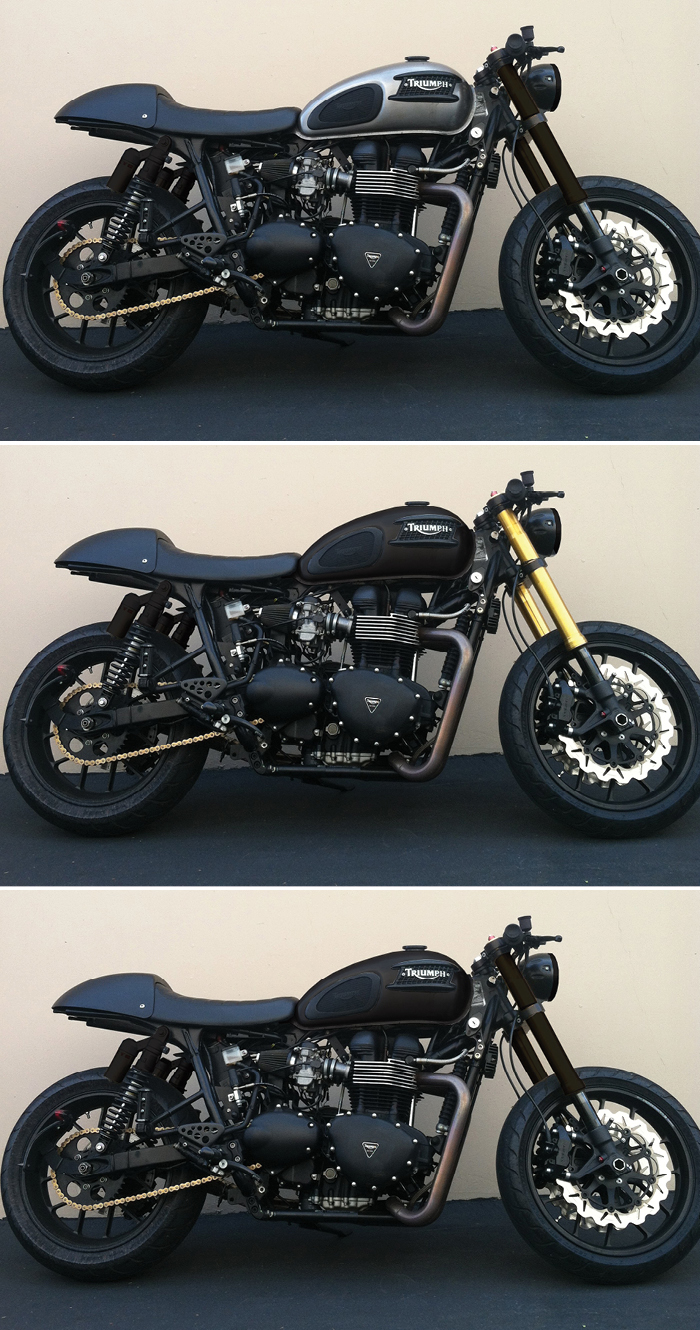 What's your vote; top, middle or bottom?