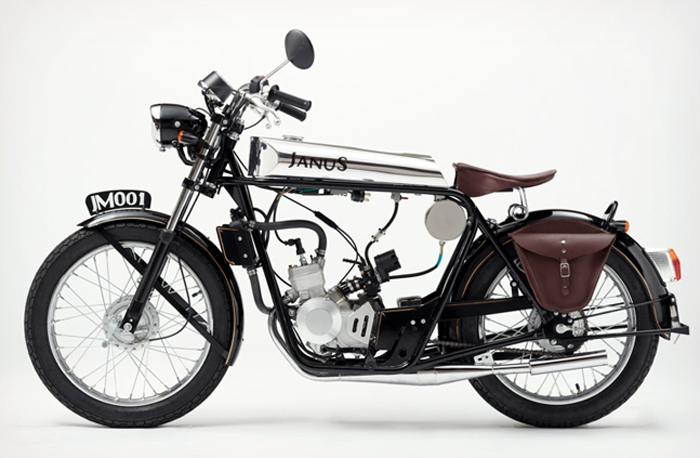 There's no question that we've reached a point where we can make bikes with more horsepower and torque than needed. Not everyone wants a 2300cc beast between their legs. Smaller displacement bikes haven't lost their appeal to some. In fact, there seems to be a resurgence of smaller bikes all around.
Aside from the US, there are tons of options for those looking for a smaller, gas-sipping option. If that's you, then maybe Janus Motorcycles has what you need. Paying homage to 1920's and 30's record-breakers; Brough Superior, Indian, Triumph, and Zenith, to name a few… The bike comes complete with sprung leather saddle seat and panniers, wide handlebars, and a long, low polished aluminum fuel tank.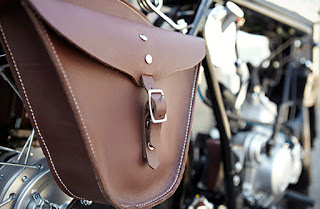 These little babies start at $4k, come with a 10hp 49.9cc 2-stroke motor. Hell, you don't even need a motorcycle license here in the US to ride these and they're a whole lot cooler than riding any scooter.
What do you think? Do you like smaller bikes? Would you consider Janus? They're taking orders now for delivery in Spring 2013!